6
minutes read
*Note: Facebook doesn't allow you to upload profile videos anymore.
If you want to add more charm to your Facebook profile, now you can get things moving with a profile video of your own. 
Aside from your Facebook cover video, the moving profile video will give your profile an even more interesting appeal.
Profile videos are incredibly effective at grabbing people's attention and create a lasting impression. 
Since 2015, Facebook has been giving users the possibility to upload a video as an alternative to the classic profile picture. 
By using a Facebook video profile, you can boost your personal branding and showcase your personality. 

The profile video can have up to 7-seconds, and it gives you the perfect opportunity to get creative while adding a personal touch to your profile. 
You can even use graphics, frames, or filters, but I'll show you all of that in a minute.
If you have seen profile videos, but you didn't know how to create one yourself, you're in the right place. 
Aside from showing you how to make a profile video on Facebook, I'll also help you with the technical requirements you need to consider.
How To Make A Profile Video On Facebook
To make a video for your Facebook profile, you have to use the Facebook mobile app, whether it's for Android or iOS. 
This option is not available on desktop, so you can't upload a profile video from your computer.
Just follow the steps below to learn how to make a profile video from the mobile app:
1. Go to your Facebook mobile app and click on your profile picture from the top-left of the screen, or access the "See your profile" option from the menu.
2. You'll see that your current profile picture has a camera icon next to it. 
Click on the camera icon and then choose the Select Profile Video option (for Android) or click on Select Profile Picture or Video (for iOS).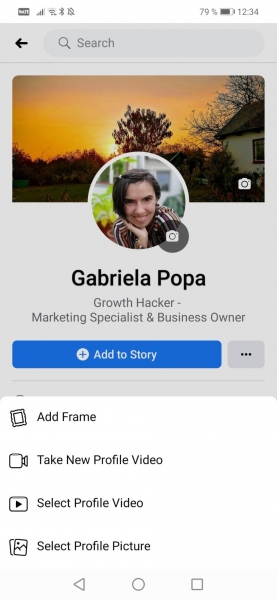 3. Choose the video you want to use from your phone's camera roll.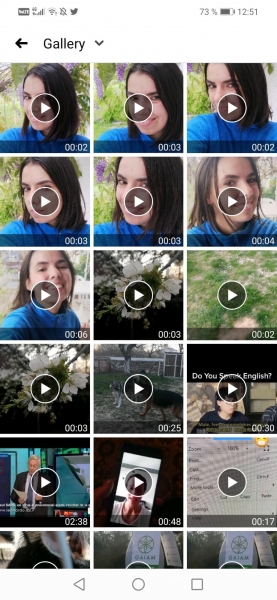 Alternatively, if you want to record the profile video on the spot, you can use the dedicated option to record a new video directly in the Facebook mobile app.
4. Next, it's time to add some finishing touches to the video you've chosen. Click on the magic wand from the bottom-left corner to trim, crop, or edit your video with the Facebook video editor.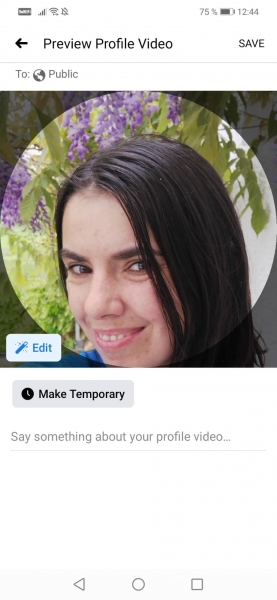 5. Lastly, you can use any segment of your video as long as it doesn't exceed 7 seconds. Save the video you just edited, and your profile will be automatically updated.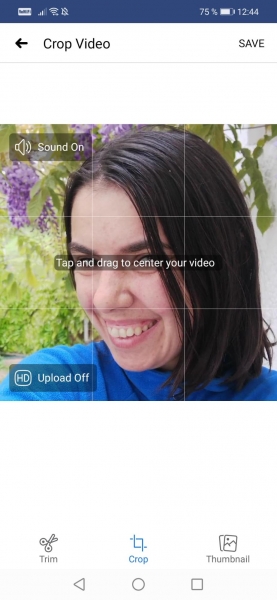 Technical Requirements To Keep In Mind
Don't forget that in order to upload a profile video, you need to use the Facebook mobile app. Right now, this option is not available on the desktop version.
Here are a few critical Facebook video specs and technical aspects to consider when uploading your profile video, to make sure your video looks great on all devices.
1. Facebook profile video length
Facebook profile videos must have up to 7 seconds in length, so be sure that the video you've chosen does not exceed that. 
In case your video is longer than that, the Facebook mobile app will automatically use the first 7 seconds.
However, you can either trim the video down to the required length or select the portion that you want to use.
Don't forget to double-check where the trim begins and ends to have a nice flow. 
Remember, the video is played on a loop, so you can turn this into an opportunity to create the illusion of continuous movement, rather than upload an edited video that has a clear beginning and end. 
Get creative and use Boomerang videos, cinemagraphs, or video frames to get all eyes on your profile.
2. File size and format requirements
Facebook doesn't have any special requirements when it comes to the file size.
However, you'll need to crop your video to a 1:1 aspect ratio to make it fit the round profile video format. 
To make sure your video looks best and nothing important gets cut off, it's best to use videos where the subject is in the center of the composition, such as portraits.
You can use any video file formats, except for GIFs, which are uploaded as images and not animated videos.
3.  Profile video sound
Although it's not a requirement, it's probably best to keep your Facebook videos sound-free. 
You have the option where you can turn the sound off for the video you choose to edit. 
Facebook Video Profile Best Practices, Tips and Tricks
Let's take a look at some fresh examples, best practices, tips, and tricks on how to create stunning profile videos and get your profile noticed.
5 Cool Facebook Video Profile Picture Examples
If you lack inspiration, here are a few creative and fun examples of how you can use the profile video option to create something cool.

You can add some colorful animations or frames to your profile video to make it pop, like in the example below.
You can actually taste the rainbow!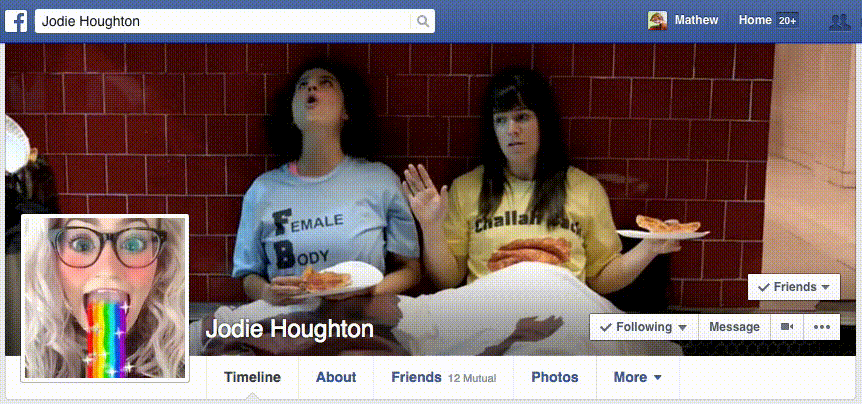 Black hat, white hat, or colorful hat? Why choose when you can have all of them with a creative profile video like this one?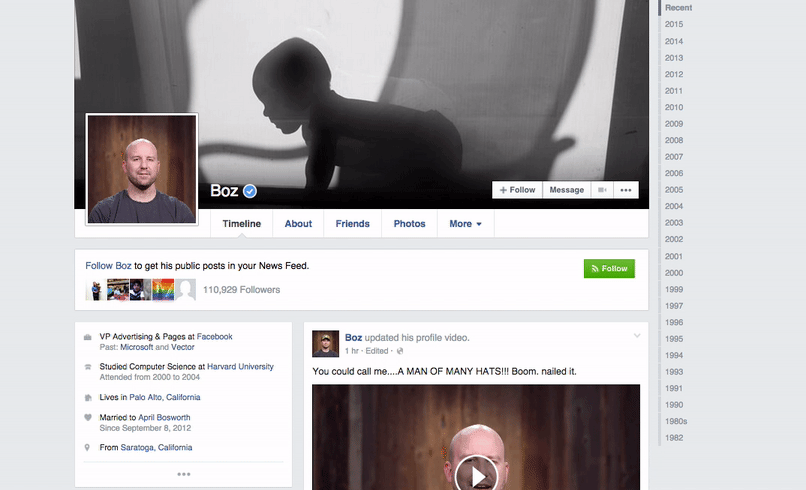 Your video profile doesn't have to be complicated. Sometimes all you need is a wink to show off your playful personality.

Profile videos can be funny and entertaining if done right. Here's another cool example.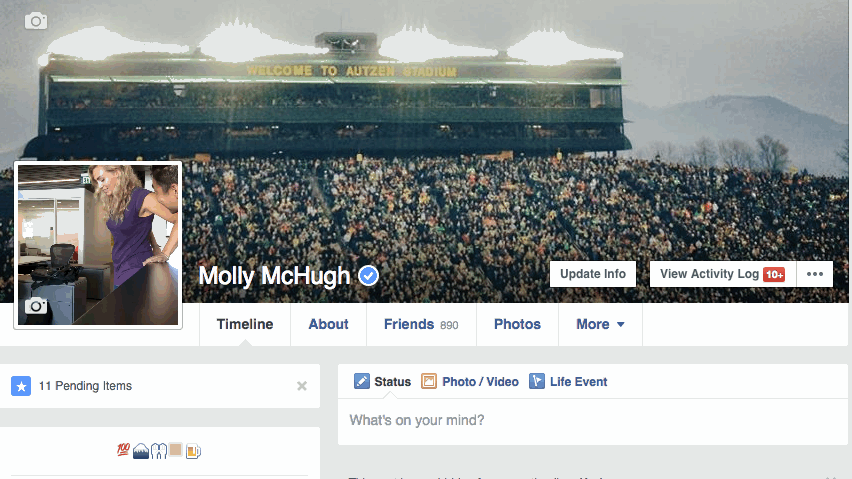 Cinemagraphs are always a great idea when it comes to looping videos. Get creative with elements that look great in a loop, such as bubbles, or hair blowing in the wind. 
Here's an excellent example.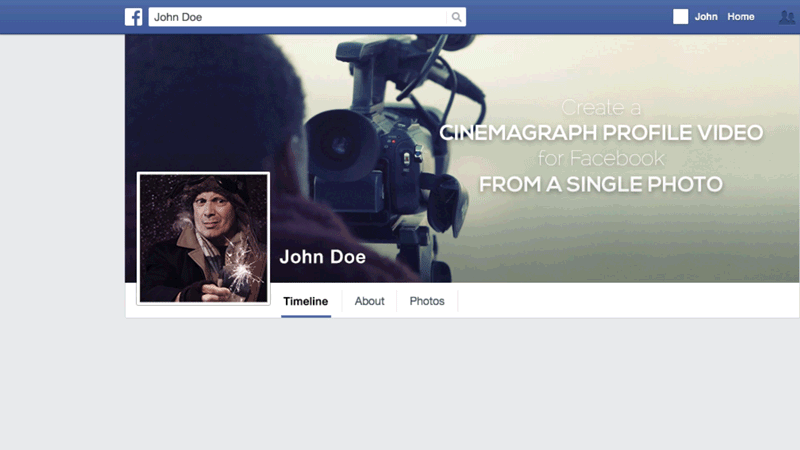 How To Create a Professional Video Profile
Although Facebook offers a few video editing options, they are quite limited and basic. You might want to edit your Facebook video to create something more elaborate.
For this purpose, you can use our Facebook video maker to add cool video effects. 
Thanks to our new premium feature, you can edit your videos like a pro in just a few clicks—everything from adding filters, trimming, cropping, and even adding transition effects to your video.
To create a stunning video profile with our banner making tool, Creatopy, simply upload your own video and let your imagination do the rest. 
Here's a step by step video guide on how to do that.
The video editing feature is available with Creatopy's Plus and Team plans.
Use a Facebook Profile Video To Promote Your Personal Brand
Using a profile video on Facebook to boost your personal brand is always a great idea since people notice and remember videos more easily. 
Just remember to keep things simple and add a touch of personality. 
If you use this space as just another place for you to upload a promotional video for your brand, you're not going to have the results you want. 
Instead, try to focus on what makes your business personal and how your personality can highlight the products or services your business provides.
Lastly, Facebook profile videos are great to add some sparkle to your profile, showcase your personality, and promote your personal brand.
With a touch of creativity, you can use the most visible place of your Facebook profile to create something unique and outstanding.