5
minutes read
Last week, Teodora, our COO, discussed the rebranding from a marketing perspective, and today it's my turn to tell you about the process from the product point of view.
Long story short, after we assessed everything, we realized that the product we loved for years has done its part, and it can't sustain our long-term goal anymore. 
We concluded that we need a totally redesigned visual identity and a new product to match our vision, target audience and take us where we want.
The Tipping Point That Led to the Big Decision
Over the years, we kept adding new features to Bannersnack and made improvements to provide a better customer experience. But when we tried to define and position our product on the market, the bubble burst.  
So in 2019, we performed a competitive analysis, and things got clearer.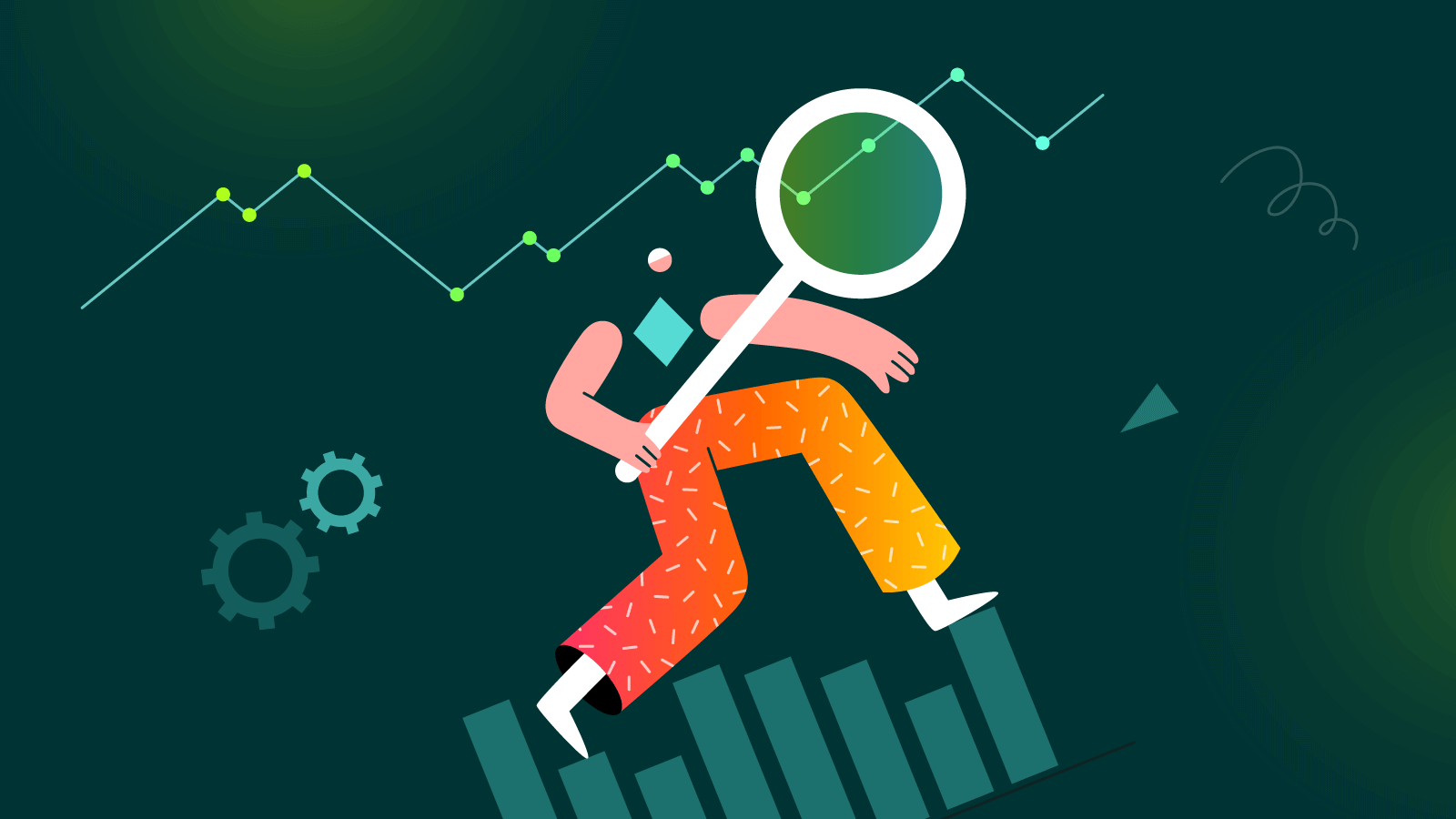 What we realized:
The product didn't have a clear positioning. It provided a set of features that could very well belong in a CMS as well as in an online graphic design tool, but the product wasn't clearly defined in none of these two markets. However, we had a real potential to become a valuable graphic design tool.
Our working process wasn't scalable enough, and we needed a new methodology to make our work transparent and easier to handle.
The foundation of Bannersnack was overcrowded and didn't provide the right infrastructure that we needed to reach our goals.  
The solutions we came up with
Implementing the SAFe Agile methodology
For four months, along with the CTO and entire team, we worked on the new methodology, and we finally succeeded in implementing the SAFe Agile Framework. This meant that we now had a scalable, transparent process, creating a perfect connection between departments, where any member of the team could come up with ideas, while the focus was always on the customer.
The SAFe Agile Framework helped us by showing the team and product alike' strong and weak points, mending everything along the way.
On top of that, our team was extremely responsive and ready to adopt all these changes, making the transition much more manageable. Each individual came with their own know-how, and when you add this to a streamlined workflow, the result speaks for itself.
The product team was the glue that kept all the other teams together, working for the same precise goal.
Shifting the focus towards the GDT industry 
Because our real potential is in the online graphic design tools industry, we decided to focus all of our actions on this.
Our goal is to become trendsetters on the GTD market and work proactively by offering our clients exactly what they need to carry out their creative process.
This brings me to the next point.
How We Rebuilt the Product From Scratch
1. The customer became the epicenter
By looking back at the past, we managed to pinpoint the strong points we want to keep and the missing parts, which we needed to develop. 
Then we got a pretty good idea of how Creatopy should be: one of the best collaborative graphic design tools.
The most important aspect was to build a graphic design tool customizable for anyone. This meant Creatopy would change and take the exact shape that fulfills the customer's needs while working on the platform.
So, the client is now the product's epicenter, and the platform transforms according to their needs.
2. It all revolves around team collaboration
A significant improvement is the fact that we created a product that revolves around teams. This means that the product doesn't tie the collaboration to a specific plan, but you can add members to your team at any given time in your workflow, and the product can serve your needs. Big or small, we love all our team clients. 
Not to mention that collaboration has become increasingly important due to the pandemic, so it was the best move we could've made.
3. We now have a dashboard
We didn't really have a dashboard in Bannersnack. After signing in, users were redirected to the area where they could see all the banners they created. 
We've seen how important it is for users to have an area of inspiration, a place where the decision to create is accompanied by important information, such as design trends (viewing new templates, design types, and sizes), intent categories like social, display, print, etc., or new features added to the design types like video and animations.
Our goal is for users to have a dynamic and personal experience. Rather than providing a dashboard with static information, it is essential to be able to scan and filter information visually, having access to the most used design types in seconds.
If you're wondering what's next, we're cooking more features that will make team collaboration a delight.
Disbelief Lurks as You Move Forward. How Did We Cope?
When you start working on something so meaningful, there will be feelings of unrest from time to time and questions such as Is the way we're going the right way?
The thing is, you have to test everything to find out.
Where we didn't have enough knowledge, we applied the ideate, iterate, validate concept from Design Thinking. This meant that any idea could be a good idea if you look at the problem from every possible perspective. It just needs to be tested.
The process goes like this: you create a prototype, ask for clients' opinions on it, make changes if necessary, validate again with clients, and then deliver the final result.
In December 2020, our first design concept was tested together with some of our clients, and we kept going like this with other features. Our clients are our most valued critics because, thanks to them, we can truly understand what they need in their creation process. 
The whole point was to learn more about the way they work so we can figure out what we can fix in the future.
By the time our product was ready to be released, we had implemented many features validated by our clients.
And since the moment we started to put our customers in the center of the product, our brand positioning was born: The efficient and intuitive visual production platform, delivering a well-crafted creative experience for communicators and teams.
Lessons Learned
Now that I look back after the rebranding process is over, I can say that I've learned a few things:
Be human

, especially when you are a manager. Support your team and do everything you can to keep team members in sync with each other.

Everyone is equally important in the process

. For everything to run smoothly, everyone plays an essential role during this process.

Processes help, but they can't save you

. No matter how efficient a process is, everyone needs to be involved for it to work.

You can't know everything

. And once you think you do, the client and the market will bring you down to earth. The pandemic taught us that.

Acknowledge opportunities

. They don't come knocking on the door twice, so once you implement some changes, embrace them and acknowledge the opportunities that come along.
Final Thoughts
Even though Creatopy is just starting out, it doesn't stop us from dreaming big.
We started something extraordinarily dynamic and open to new possibilities, allowing us to continuously build and improve in the future, together with our most important assets: our team and clients.