7
minutes read
If you're into data and analytics like all digital marketers, you love insights. Of every kind. About your audience: who they are, where they come from, what devices they use. You also love website insights: how do users navigate your site, what pages bring in the most, top referring websites, and how visitors find your site.
Besides the (main) tool of trade – Google analytics, there is a bunch of (free) tools that offer further insight into how well you're performing. See below a list of the most popular website and marketing grader tools.
1. Hubspot Website Grader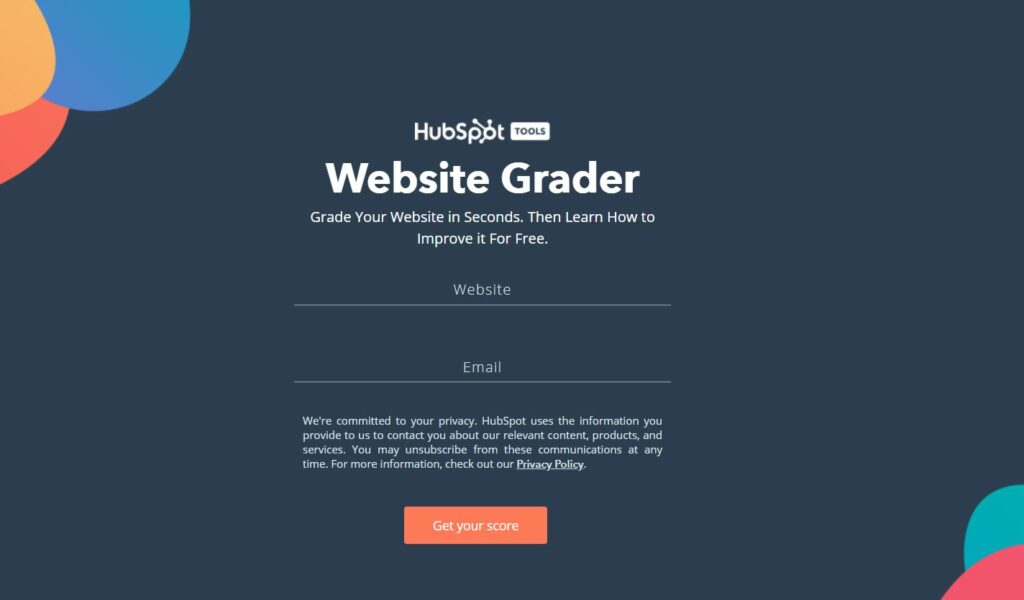 The original Hubspot website grader launched in 2006 and has graded 4 million websites. (It even won a Webby award while doing it). Acknowledging that marketing has grown more complex since 2006, Hubspot launched a new Marketing grader in 2011.
This marketing grader provides overall information and grades your website on a scale of 1 to 100. It also runs a simple check on five major areas: blogging, social media, search engine optimization, lead generation, and mobile. You then get simple optimization tips in each of those areas.
On the plus side, the tool is great for beginners. It's fast, too.
How it works: Visit the marketing grader website and type in your email address and website address.
If you're looking for more in-depth information, try…
2. Nibbler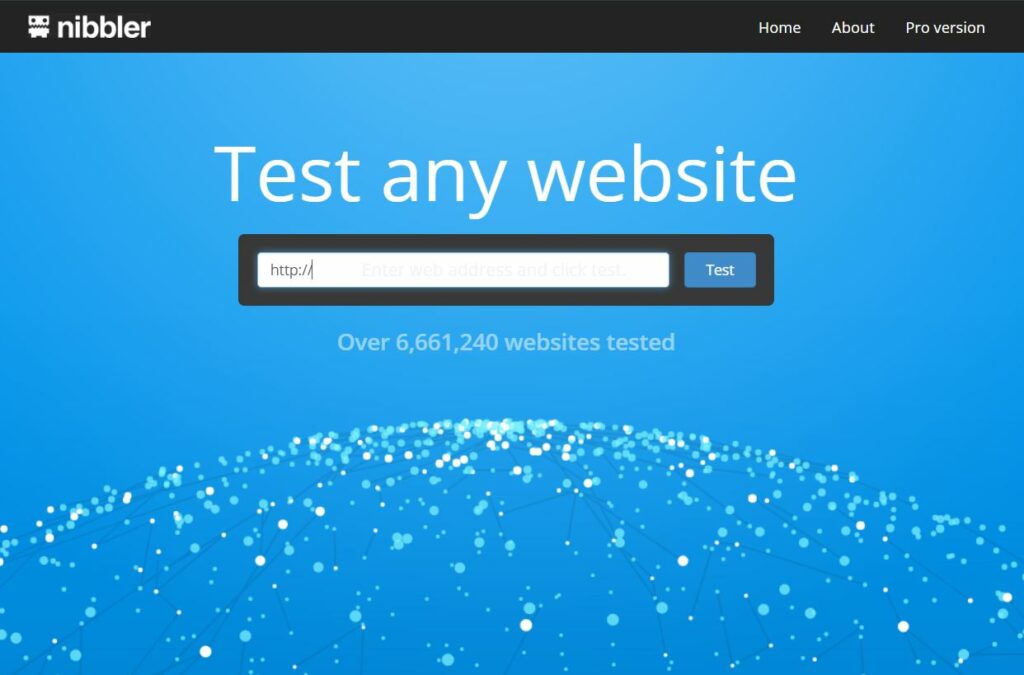 Nibbler. This marketing grader uses 20+ tests to evaluate your website. The data is broken down into four main areas:
accessibility – how accessible is your website for mobile and disabled users
experience – if the website is likely to offer a satisfying experience for users
marketing – website marketing and popularity
technology – if your website is well built and designed
The Nibbler marketing grader offers a score from 1 to 10 for each of those areas and for each of the tests that make up an area.
Compared to Hubspot, it gives you in-depth, specific information about what you need to work on. From page titles to code quality, you have all the details right there. It also sorts items according to priority – from highest to the lowest.
How it works: Visit Nibble and type in your website address.
3. Woorank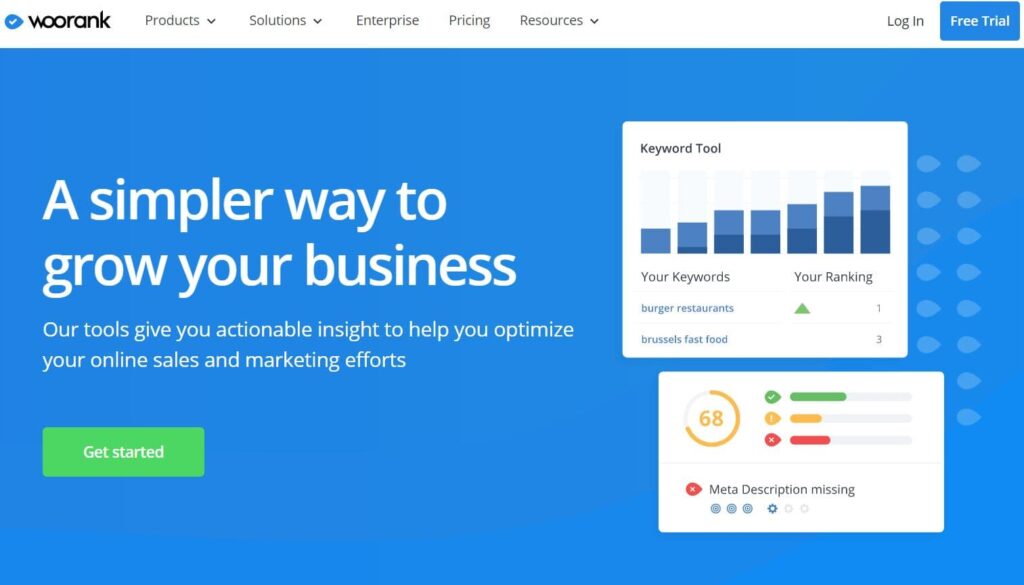 Like Nibble, Woorank offers a lot of information about your website. It provides an overall grade from 1 to 100 and goes on with specific information on SEO, Mobile, Usability, Technologies.
The tool provides a checklist on what you can do to optimize each of the key areas. It also shows you how difficult each suggestion is.
Compared to other marketing graders, Nibble goes beyond popularity and technical details and provides a more rounded view. With keywords, it provides some insight into content and marketing.
How it works: Visit Woorank and type in your website address. If you sign up for the free trial, you also get to compare against three competitor websites.
4. Quicksprout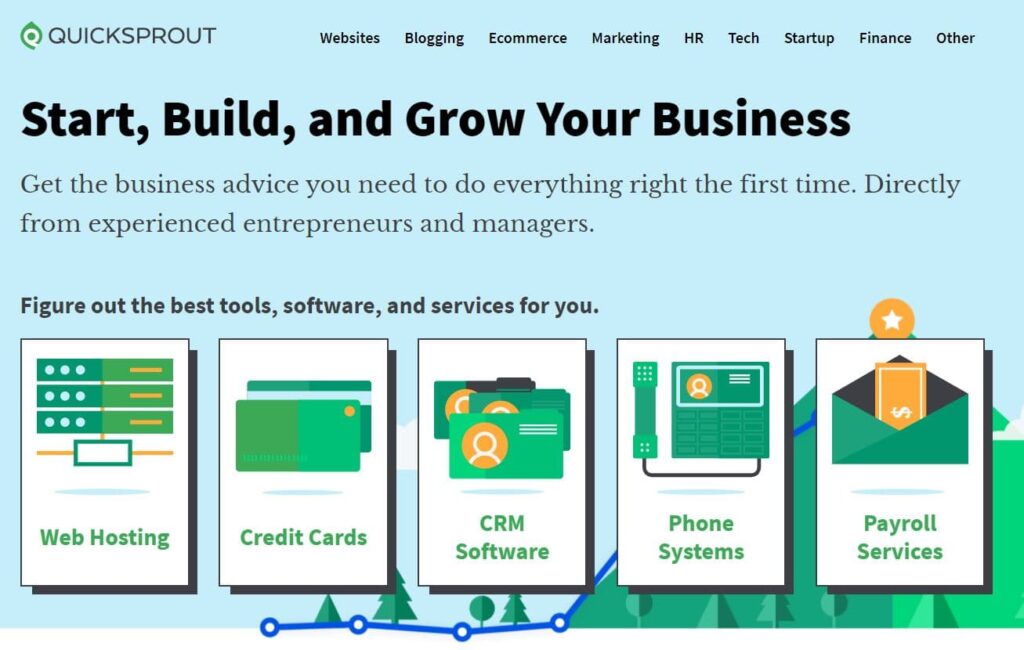 Quicksprout's website grader is a quick way to see how you're doing from a SEO-only perspective. It analyses your website SEO score, speed score, and checks for items that could affect performance.
It also runs a test on all the headings on your page, points how good your links are, and gives you specific info on what you can do to optimize from headline length to optimizing your images. Like other tools, it also shows suggestions.
What's more, you can also add up to three competitors to see how you're doing in key areas regarding SEO: estimated traffic score, SEO score, speed score, and social share score.
How it works: Visit Quicksprout and type in your website address (and competitor websites).
5. Wordstream Google Ads Performance Grader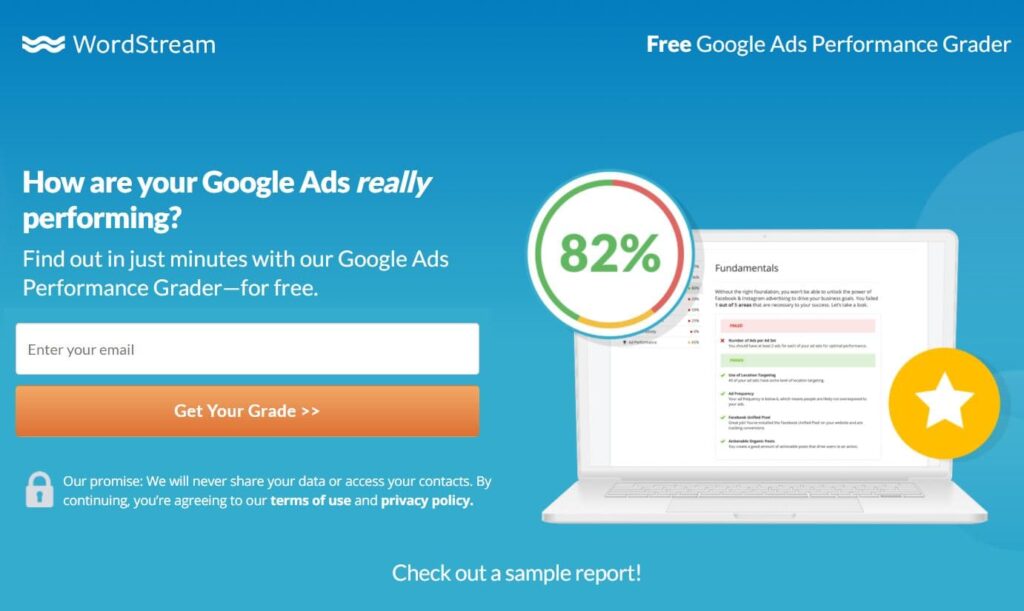 Wordstream's Google Ads Performance grader is one of a kind in all the available marketing graders. If other similar tools check your website, this looks into your Adwords account and analyses its performance.
The Google Ads performance grader takes a close look at 10 important areas in your PPC account including wasted spend, quality score, impression share, Clickthrough rate, Ad optimization, and landing page optimization. Like with other similar tools, you also get suggestions on how and where you can improve.
All you need is to sign up using the account you're using Google Ads with and you're good to go. You don't need to worry about safety – it's fully secure.
How it works: Visit the Performance grader page, fill in the details and sign up with the email address you're using for your Google Ads account.
6. W3c Validator

While it doesn't offer much marketing insight, this website grader checks to see if everything complies from a technical point of view. It runs a thorough website check and shows you exactly the errors and the lines of code you need to update.
If you're wondering how this tool could be useful compared to the ones we just mentioned, remember that organic algorithms prefer websites that comply with current HTML standards.
How it works: Visit W3c Validator website and type in your website address, copy-paste code if available or upload a file.
7. Google's Page Speed Insights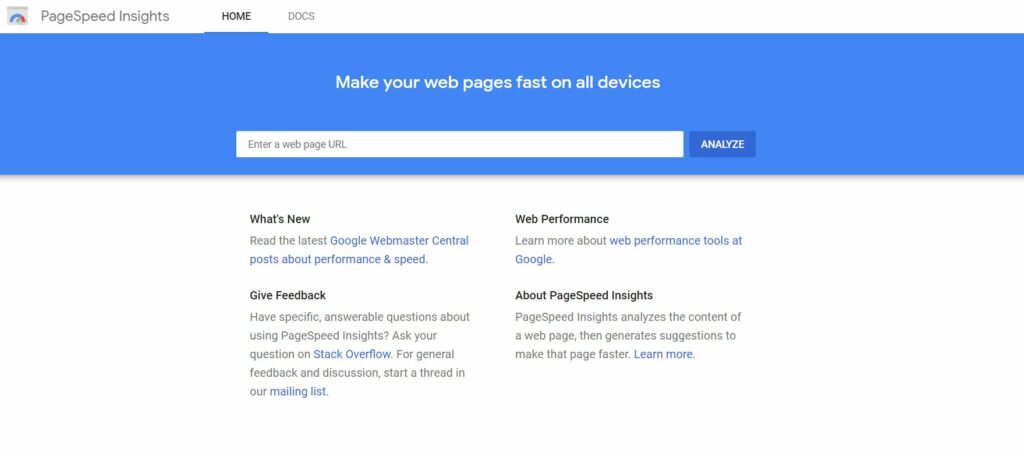 Page speed is one of the most important factors in the ranking algorithm. And is makes sense: happy users don't want to wait too long for their pages to load.
Google's page speed insights grader scans your page and shows you what you can do to improve page speed for desktop and for mobile.
If you want more in-depth information for page speed for specific browser versions and locations, Dareboost is right for you. It analyses your website according to the device (desktop, tablet, and mobile), browser (Chrome, Firefox), and location (you can select countries or cities).
How it works: Visit the insights page, type in your website address, and hit "Analyze".
8. Clarity Grader
People don't read, they scan webpages. Because of that, clarity is of the essence.
Here is where ClarityGrader can help. It checks your website copy for anything that might make text hard to scan and difficult to understand.
ClarityGrader takes a look at long sentences, passive voice occurrence, reading level, spelling, and bad language. It also highlights the areas where you need to make changes.
It also features a discovery tab that shows the most important keywords for each of your landing pages. The bad language tab is pretty neat – it shows you all the cliches you're using. None for us, yey!
(Would be nice if Google Analytics offered this straight off, wouldn't it?)
How it works: Visit ClarityGrader, type in your website address, email, and other required details. You also get a copy of the report via email.
9. Moz's Link Explorer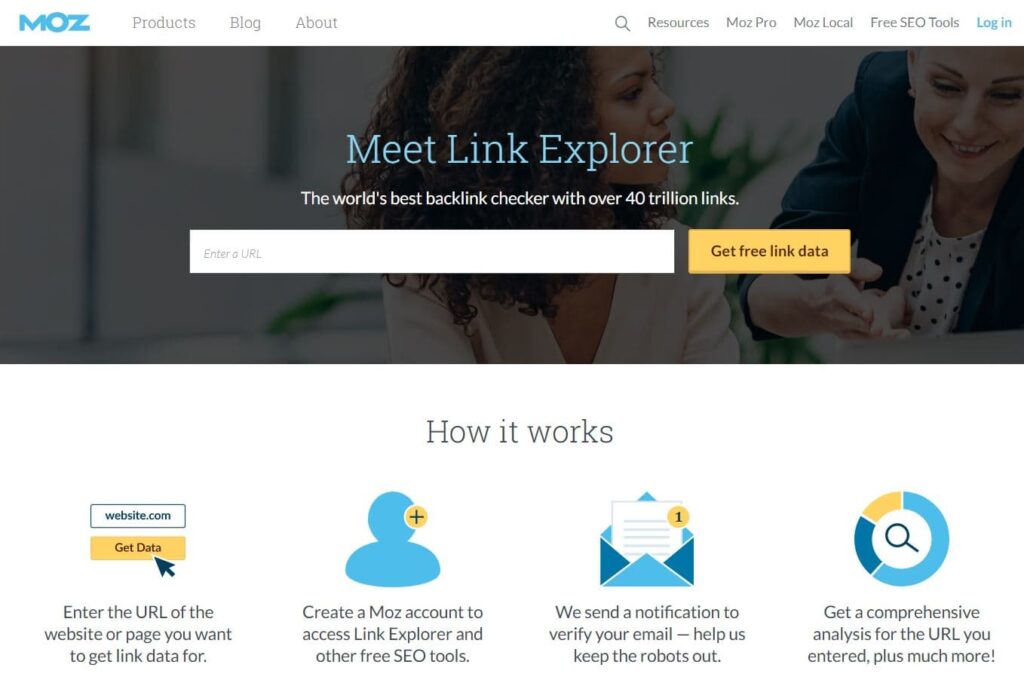 Moz's Link Explorer gives you a bird's eye view of SEO. It offers information about domain authority, page authority, most important links, and backlinks. While you could say that this is not that important, Domain and page authority are two important elements in the organic ranking algorithm.
How it works: Visit the Link Explorer and just type in your website address.
10. SemRush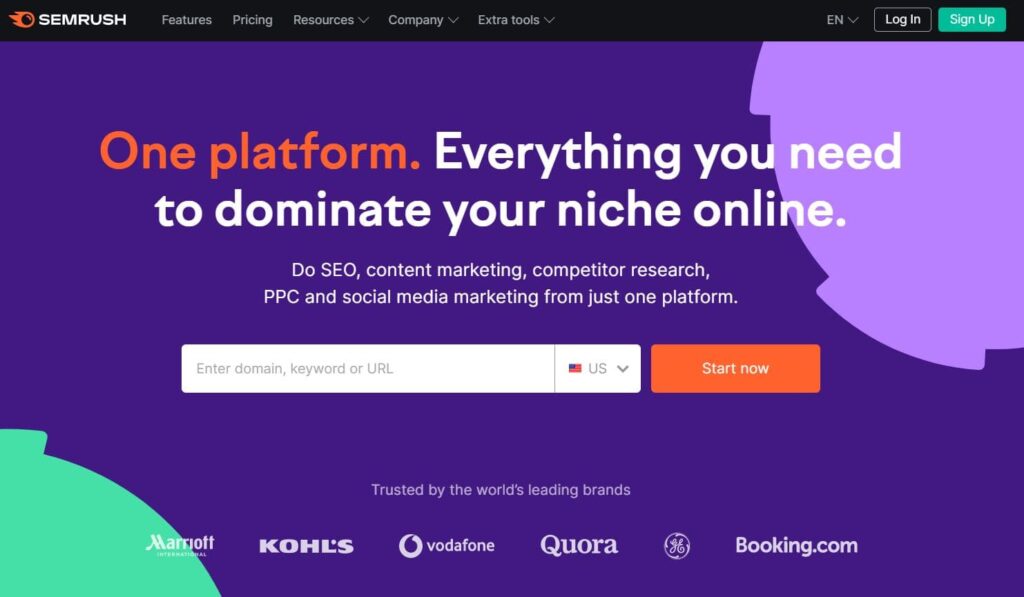 There's no shortage of competitive intelligence tools and SemRush is one of the best. Even if you don't own a paid subscription, the free website marketing analysis provides a lot of insight into your marketing position.
With it, you get information on paid and organic rankings, keywords, main competitors, sample ads. The free version also features backlinks, referring domains, sample banners, and a breakdown of traffic according to country.
Even if others feature the same information, SemRush presents it in a very visually organized, hierarchic way.
How it works: Visit SemRush and type in your website address.
11. SimilarWeb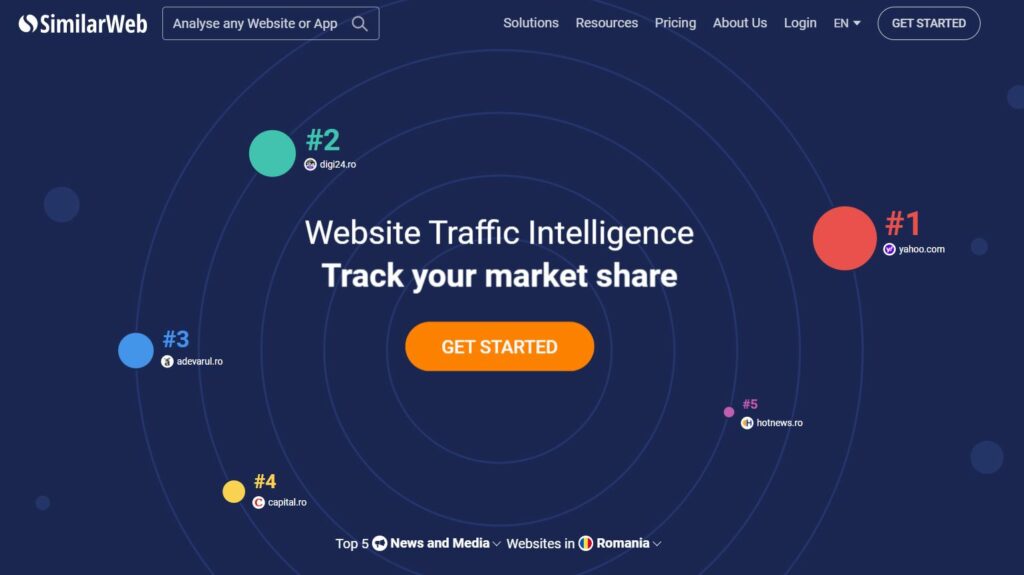 SimilarWeb is what you would get if you combined data from Alexa with data featured in SemRush. It pulls data from various sources and gives you a bird's eye view on traffic and acquisition, nicely packed in a highly visual manner.
The free report features info on major traffic sources and countries. It also provides general info on organic and paid traffic and you can add some competitors and see how you're measuring up in terms of traffic and traffic sources.
How it works: Visit SimilarWeb and type in your website address.
12. Ahrefs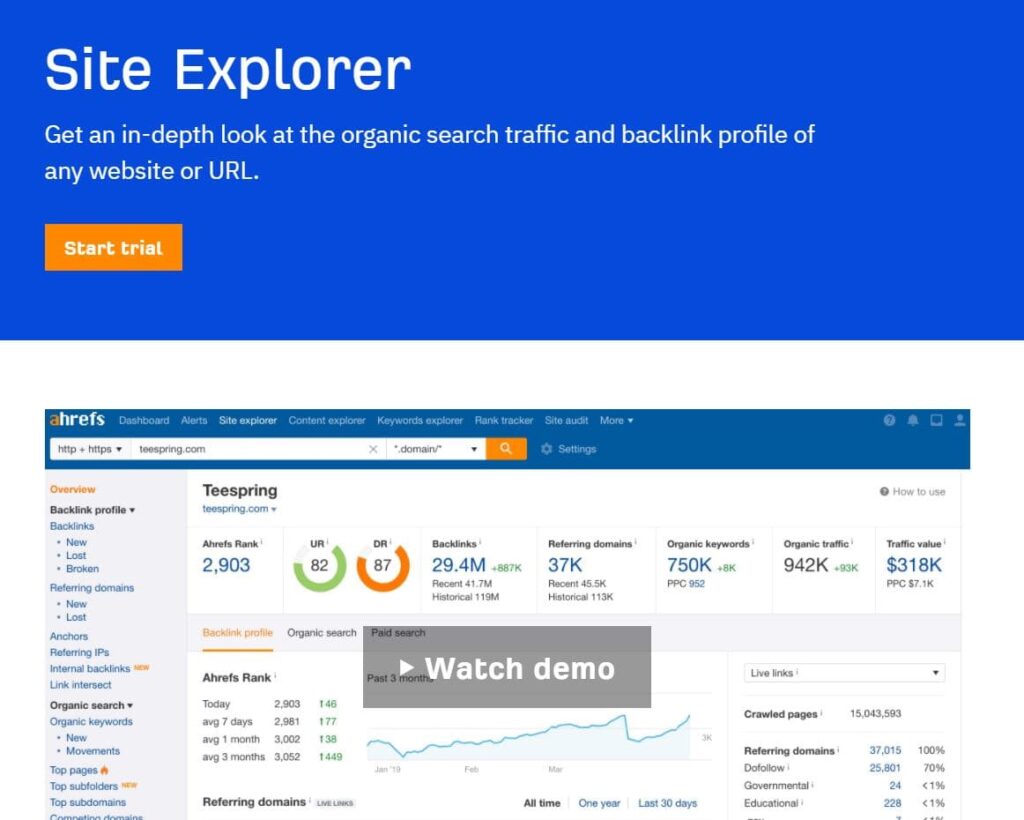 The information provided by this report goes hand in hand with the one from Moz's Open Link Explorer. It's similar to SemRush and Similar web, but the Ahrefs report offers more link analysis, top referrers, website, and a breakdown of the domains that link to your website.
It also shows if your website is healthy, a breakdown of the type of domains that link to you, broken backlinks, anchors.
How it works: Visit Ahrefs and type in your website address.
13. Mail-tester.com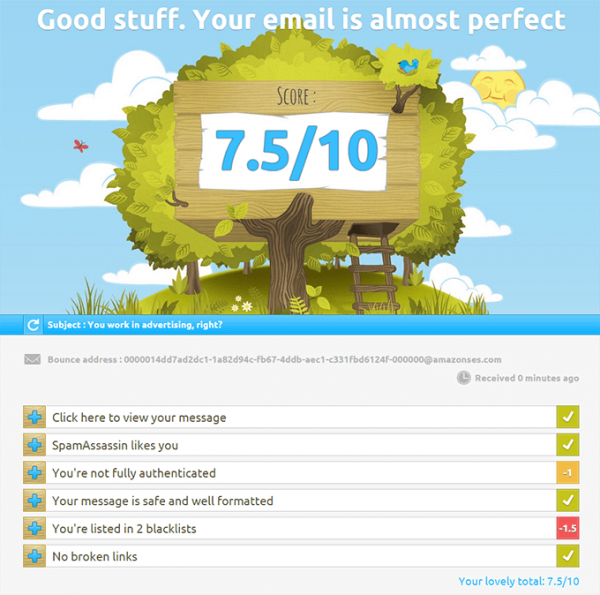 While a marketing grader for full email marketing programs has yet to be released, mail-tester.com is the best tool currently available for testing emails.
It goes beyond the "does-my-email-land-in-inbox" and "does-everything-render-ok" email testing and runs a full technical check. The grader runs a Spam-Assasin score, shows you if you're fully authenticated, if your message is safe and well-formatted and if you happen to have any broken links in your email.
How it works: Visit the mail-tester website and send an email to the address prompted on the screen.
Disclosure: We use Amazon SES to send out emails so we usually land on 2-3 lists of banned IPs while sending.
That's it – the 13 marketing graders that can make a difference for your website. Take them for a spin and have fun improving your site! You're welcome.
P.S. – If you know other awesome tools like the ones we just listed, please share them in the comments below.