Our Story
Where It All Began

Creatopy started in 2021 in a small town in Transylvania as a creative automation platform, enabling brands and agencies alike to easily create, personalize, and scale effective ads.

Our platform serves as a bridge, empowering designers to create personalized, scalable ad sets in various formats tailored for seamless delivery across channels.

Our ultimate goal? To empower businesses to achieve exceptional outcomes and create meaningful audience engagement.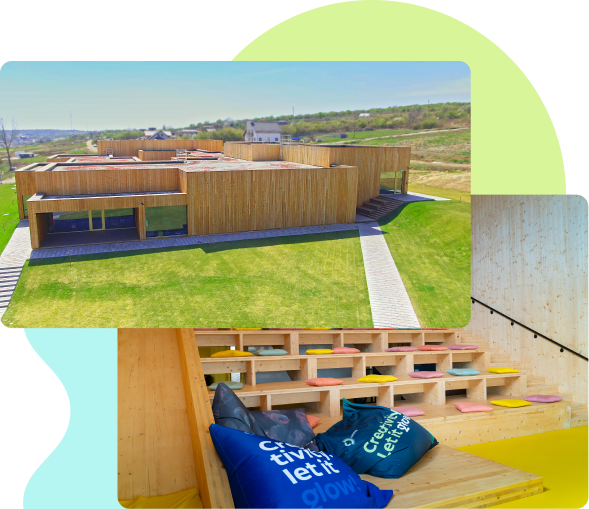 our mission
Why We Do What We Do
We believe that creativity is a powerful force that can transform the way brands and customers connect in the digital age. By streamlining ad production, optimization, and delivery, we aim to inspire and enable marketers and designers to maximize their efficiency and achieve their goals.

Join thousands of satisfied customers and take your creative game to the next level with Creatopy!
We are focused on excellence

We continuously learn and innovate as we look for better and more efficient ways to do things for ourselves, our clients, and our teams. We aim to have the highest quality in everything we do, lead by example, and base our decisions on data, facts, and science. We embrace new projects with clear and ambitious goals, always having in mind the end result, and we hold ourselves and others accountable for the decisions and actions taken.

We have customer centricity

We base all our decisions on customers' needs (no matter if internal or external), keeping in mind the end-user experience. We are empathetic, and we strive to learn and grow by collaborating and sharing knowledge among ourselves.

We have integrity

We communicate transparently, and we adopt an open and flexible mindset as we embrace each person's uniqueness and encourage everyone to be themselves. We trust that our colleagues and management act in everyone's best interest, we have confidence in our abilities, and we focus our attention on finding solutions rather than blaming. We treat others and ourselves with respect, we implement the feedback we receive from colleagues and management when relevant, and we respect and take care of the environment.

We are inspiring

We are proud to be part of the team and contribute to its success by reaching our inner motivation and drive in order to be a source of inspiration for those around us, both customers and colleagues.
Our Management Team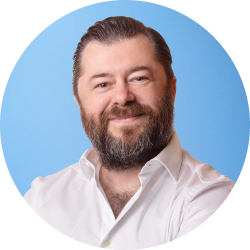 Gabriel Ciordas
Founder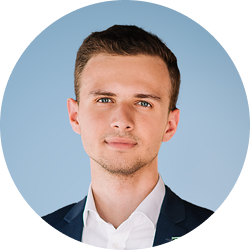 Dan Oros
CEO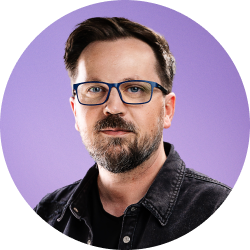 Daniel Demian
VP of Product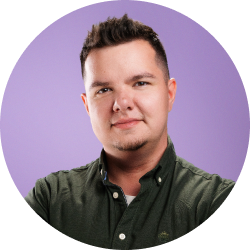 Gery Meleg
VP of UX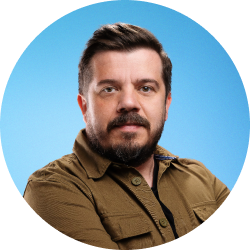 Daniel Brînzaș
CTO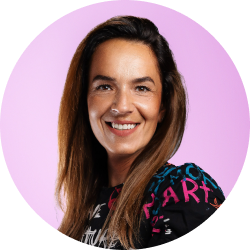 Simona Tataruca
HR Manager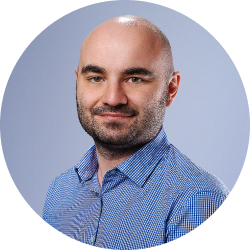 Andrei Tudoran
Finance Manager
Behind the scenes
Any Success Story Relies on Productive People

From a small business to a powerful company of more than 50 employees. Designers, marketers, developers, account managers, dreamers, but first of all, creative minds that are constantly working towards offering help in achieving success with visual stories.
We are here to support anyone in need throughout the creative process - whether it's about how to use the features to their full potential or to provide resources that drive businesses forward.

We want to serve well, and that's why we constantly need amazing people.
office
Partnerships, company,
and general queries

For partnerships or other requests regarding your account,
contact us via email at the following address: contact@creatopy.com

Creatopy is a CTP Tech, LLC subsidiary

US Office
535 Mission St. FL 14,
San Francisco, CA 94105

EU Office
CLT Office Building
345 Petőfi Sándor St.
Saldabagiu de Munte, RO 417167