8
minutes read
Let's face it, there is something wrong about today's display advertising and we need to fix it. Some of us are saying that banner ads are dead, some of us are saying that display advertising isn't working and some of us just don't care about it.
The main reasons for all these struggles is that the majority of today's marketers are doing the 2008 digital advertising instead of doing the real 2016 digital advertising.
When we have so many tools to find out more about our users' behavior, eye-tracking technology, studies that show us how to approach and beat banner blindness, apps that helps us optimize and design banner ads.
But most of all, when using these tools, there should be one thing we keep in mind – the consumer.
How can we help them have a better experience with our website? How can we help them engage with our brand and get the best deal they can have in that moment? How can we reach to the right user with the right ad?
Marketers and small business owners need examples and case studies not only to get inspired but to also see what kind of results they can get and what's the right way to approach banner advertising.
This is why I found 5 examples for you from big and medium brands using banner advertising campaigns in a clever way to grow their business but also to get to the right audience.
After you read about these 5 campaigns you will learn how to approach your next display ad campaign and what to optimize on your banner ad to convert more users.
1. Julian Bakery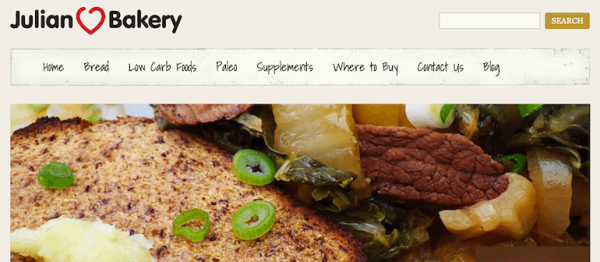 Julian Bakery was founded in 1990 by Barbara Squier and it's specialized in producing low carb, vegan and also gluten free bread. Their marketing goal was to increase online conversions, increase in-store conversions and also grow their online brand awareness.
And for all of these goals they choose to use Google Display Network by placing targeted banner ads on specific and relevant websites.
They also used geo-targeting to focus on areas with in-store sales.
Heath Squier, head of marketing said
"With placement targeting. I can focus my campaign spend on the most effective websites. We can have a national presence, but still target our campaigns on a local level".
Results: Julian Bakery expanded their conversions by 35% while their impressions increased by 330%.
After they launched their Google Display campaign they grew so fast that in 3 years the company went from 10 to 35 employee and their revenue doubled by the end of last year.
2. Airbnb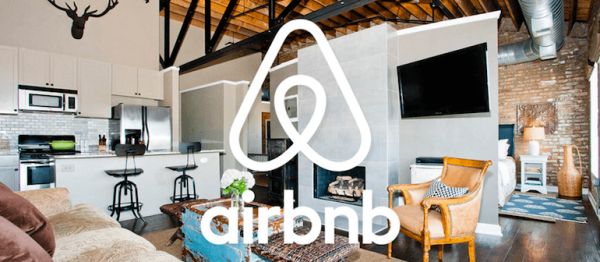 Airbnb is one of the most influential companies today.
They've grown so fast that every publisher is talking about them. But in most of these situation, this brand came with a new business idea on the market and by finding a solution to a problem that no one thought about until then.
But before I start talking about Airbnb's success with display advertising, let me tell you a story that helped them grow faster.
There was a moment when Airbnb wasn't doing so well. They went through a rough time and they thought they were going to close the business. But they started paying close attention and realized what was going wrong. They analyzed their New York community and found out that many of the apartments had low quality pictures taken of them. They weren't presenting the space you want to stay in an attractive way. So they rented some professional cameras and helped the renters take more beautiful pictures.
After they met their communities, helped them present their places from a better perspective and ultimately it helped the business grown bigger.
So the bottom line is to look closer at your business and see what you can do to solve a problem, even if it's not scalable for you, it might be the most important thing for your customer.
Here is a video you can watch about this situation.
So, Airbnb's goal was to open the world to travel. In doing so, they started a partnership with Google and they were able to not only expand their reach, but target their audiences geographically. Also, one of the main goals was to change the audience's perception from appearing as a budget travel agency.
So they used target Google Search Ads and also enlist on GDN (Google Display Network).
Results: They became an international brand, listing grew from 1 to 80,000 and today everybody is talking about their success.
So, if you want to get in depth about their strategy, go ahead and watch this video:
3. Wallmart

Walmart is spends in 6 months more than $3 million on banner advertising. They also allocate the majority of their ad spendings to the GDN. Do you see how important display advertising is for a brand like Walmart?
Their focus when they design banner ads is the specific products or promotions. So in their ads you will see targeted products for the final customer with specific messages.
For example, if their target is a mother in her first moments of motherhood, you will see a message like "Get ready for a lifetime of love" or if it's a promotional product for the Star Wars fans, you will definitely see the Star Wars logo with the "Star Wars Costumes at a Great Value" message.

Their most seen ad sends traffic to dedicated landing pages that are related to the product advertised in the ad.
As Brian Monahan, the VP of Marketing said
…our ability to measure the impact on sales lift based on exposure to advertising is broader than just ads that run on our website. It's helpful to look at incrementality and finding ways to grow".
4. Zuji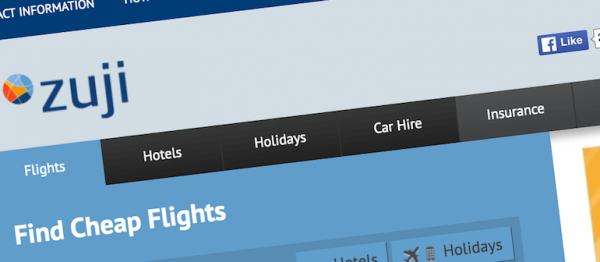 Why do you want to do banner advertising? This is the first question that you should ask yourself before you really wanna do banner ads.
Maybe you want to increase your website traffic or maybe you want to grow your brand awareness. But the most important thing are sales and results. You will know if the campaign works only when you see positive results in your sales strategy.
Because it doesn't matter that you get a lot of traffic on your website if it doesn't convert.
This is the struggle that the next brand had with their display advertising campaign. Zuji, a large Asia-Pacific online travel agency had almost 2 million visitors/month on their website. But the problem was that people that clicked on their banner ads, came on the website, but didn't complete the booking.
So, banner ads didn't convert well. It was only an awareness campaign.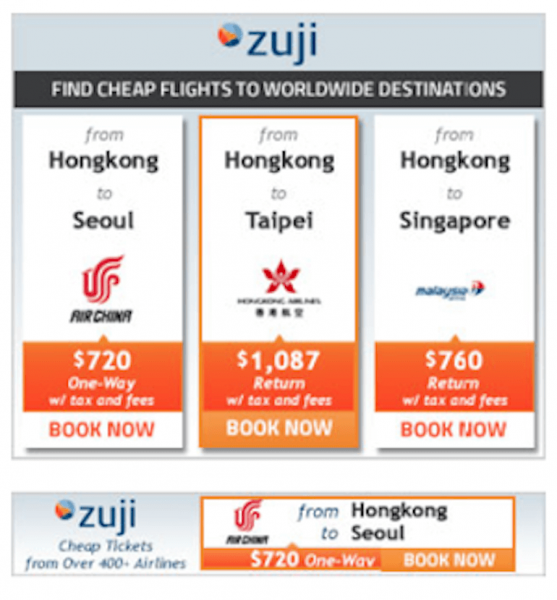 But Zuji wanted more from their users. So in order to get better value from banner ads, Zuji used DCO (Dynamic Content Optimization) for their ads and intelligent remarketing to get users back to the site to convert.
Zuji segmented its target audience by behaviour, not just by demographics. When a user came to the website to look for a flight from Hong Kong to Seoul they searched for multiple dates in April. Zuji would then use both the destination data points and the fact that the user wanted to travel on a specific date, to optimize an ad which gave prices for that flight during April.
The online travel agency gained a 14$ increase in digital booking and achieved a 100x return on ad spend.
This is why we always recommend our users to try a new approach with their banner ad campaigns.
Look deeper at your user's behaviour and try to understand what they want when they're on your website.
5. Time Magazine
Publishers can also use banner ads not only to get the user on their website, but also to generate email leads.
For example, if we look at how TIME Magazine uses display advertising to improve their CTR. They used a set of nine banner ads that were displayed on the time.com site to channel potential subscribers to a new funnel.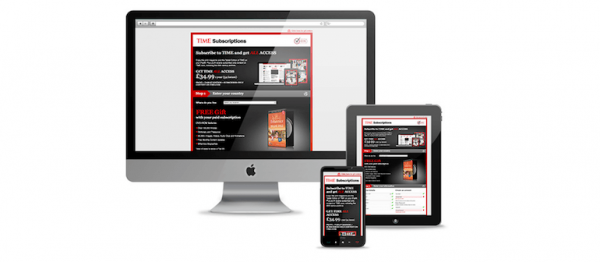 These banner ads were created in different sizes but they all keep the Time brand identity.

Considering the fact that the premise was based on tablet accessible time content, they used a conversion funnel to also be accessible via touch screen tablet and mobile devices, using a responsive design methodology to provide an interface that was designed for each device form.
And now, let's look at the results: the CTR of the banner in the fileset, displayed on time.com went from 0,01$ to 0.08% all trafic.
3 keys for a successful banner ad campaign
But what do all these 5 innovative banner advertising case studies have in common? What makes these display advertising campaigns gain so many results?
Here are the 3 important key points you should check when you are about to make your banner ad campaign:
1. Placement
Everybody is talking about banner blindness but if you look closer at what the users tell you "with their eyes" you will find new ways to display your banners in the place where the user will click on them.
So, if you want to make your website gain more leads, I recommend you to start using some eye tracking apps. I truly recommend you apps like CrazyEgg or Sumo.
Sometimes, the placement "above the fold" does offer the best visibility, but engagement is not always about location.
The solution is to find unusual placements that do not interrupt the content experience but gain attention and drive higher engagement.
2. Relevance
Start with 2 things on your mind when you think that this ad will be the one that makes the user click on it:
Is this relevant for this audience?
How relevant is this for the audience?
Because consumers are more likely to click and engage with an ad that provides relevant service – informing them about a product they are looking for, taking them to a landing page or website for more information on a subject they are interested in.
But the most important thing is that users don't want to be interrupted with an irrelevant ad.
So think about this, do you want to gain a negative attention from the user that will click on the "x" sign on your banner ad or do you want a positive attention were the user will engage with your brand?
3. Experience
You can find in this report that unconventionally placed ads break banner blindness and drive engagement. And another important fact is to understand how the ad unit was designed with the user experience in mind.
Why they were designed to enhance content, not to disrupt it and why they were created to engage rather than dismiss.
So make sure that your banner ads helps the user on your website have a great experience at the right moment, in the right place for the right person.
Conclusion
Here you have 5 examples on why banner ads still works and how these brands are using them to be successful with their business.
But let's not forget that all of these banner ads have one thing in common: the design.
As Ayal Ebert, CEO of Dispop said
Design is the most important factor. You can have great targeting, optimization and tracking, but if your ad looks bad, you're not going to attract customers.
Now back to you, let me know in a comment if you know any other successful display ads campaigns and how a specific strategy helped them get the best results.