5
minutes read
We are all familiar with that moment when you want to design a banner or a logo, but you have an annoying lack of inspiration. As a designer, you probably encounter this problem quite often.
When it comes to logos, Kyle Courtright is your go-to guy. In the pursuit of finding, as he said, "high caliber logos", he realised that there are no resources for this task. This is how Logo Inspiration Generator Tool was born.
Kyle was kind enough to answer a few of our questions in an interview, so I will let him tell you about this tool and some other things like his dreams, branding in banner ads and some of his work.
Website: www.courtrightdesign.com
Twitter: @kcourtdesign
How do you stay engaged and creative?
Continued learning. I realize how uninspiring and cliche that sounds.
You know what I've found, though? The first moment you think you know it all, is the last moment you can innovate. Our mission at Courtright Design is to help brand companies effectively through memorable, innovative design solutions resulting in genuine business growth.
It's impossible to innovate and be creative when our own pride gets in the way. Humbled, on-going learning is the name of the game in producing creative thoughts and ideas.
What do you enjoy the most about your career?
Working from home. There is no amount of money I would take to be an employee working in-house at a design agency or company.
You just can't put a price on being able to have lunch with your wife and son every day.
Is there a formal structure for your design process?
It definitely varies depending on the type of project (ie: Logo, website, marketing collateral, etc). Zeroing in on my logo design process, it would look something like the following:
Listening to client's needs

Mind-mapping

Rough sketches/conceptualization

Narrowing down

Cleaned up sketches

Digitizing into a clean, professional form
You collaborated with cool companies and organizations like "The Factory", "American Cancer Society" and "National Parkinson's Foundation", which project did you like working on the most and why?
I have to say that the National Parkinson's Foundation project was a breath of fresh air. They needed a t-shirt design for their annual 5k race, "The Tulip Trot". Let's just say Illustrating personified tulips was new challenge, but they ended up loving the end result.
I decided to do this project pro-bono as a way to donate to the organization. They were kind enough to put the Courtright Design logo on the back of the tees as a sponsor.
What are you currently working on?
I'm always juggling quite a few projects at once, but a project that stands out is a rebrand for a school system in Reserve, New Mexico. They were in desperate need of an iconic, timeless logo identity to help align more closely with their mission in creating an environment conducive to the development and enhancement of a each student's personal growth.
Here is a quick look at the before and after logos…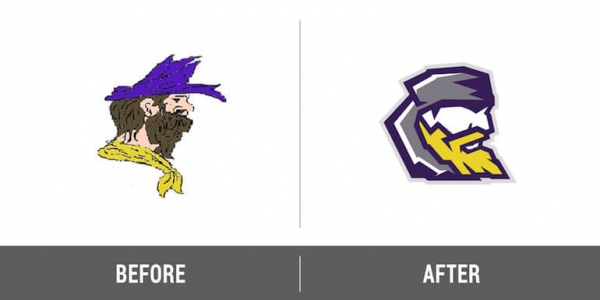 How important is Branding in a banner ad?
In just a few short seconds, a banner ad must quickly align with the with the represented brand. Consistency in branding is essential. Ask yourself, "Is the banner cohesive with my brand?"…if yes, perfect. If no, then make the necessary tweaks.
With Creatopy, I've never seen such an intuitive, practical remedy to the creation and integration of a banner. It can turn hours of work into minutes. Its out-of-the-box interface coupled with it's massive library of static and animated imagery is an invaluable asset. Whether you're a designer, marketer or agency needing a custom banner, Creatopy will be your first and last stop.
Tell us the story behind the Logo Inspiration Generator Tool, and how you came up with the idea.
A new logo design project came up and I needed a bit of inspiration. I began searching for logos with a specific style. After taking way too long to find high caliber logos with the style of logo I was searching for, I knew there just had to be a better way to go about it.
I remember Googling "logo inspiration generator" and "logo inspiration tool"–nothing came up. At that point, I had to create a solution to the problem. As the saying goes, necessity is the mother of invention.
There was one overarching purpose for the Logo Inspiration Generator Tool: To help you discover high-quality, targeted inspiration for your logo project all in one easy-to-use location.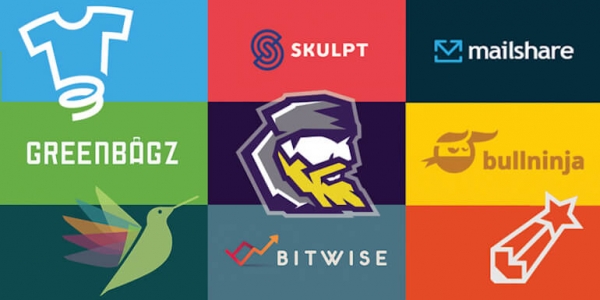 After its creation, nearly 4,000 shares have rung in on social media during its short lifespan. The feedback I've received from designers and entrepreneurs has been overwhelmingly positive. I continually am tweaking the tool to make everything current and user-friendly. Next on the agenda…turning the tool into an app.
Who were some of your most significant mentors?
I'm grateful to have Sunny Bonnell, co-founder of Motto as my direct mentor. She was named a member of YEC (among the world's most elite entrepreneurs) and is wise beyond her years in the branding space.
Indirectly, Neil Patel and Pat Flynn. The invaluable business knowledge these guys share freely on their blogs have been a game-changer for Courtright Design.
Describe the biggest risk you've ever taken regarding your work.
A short story will illustrate this best…
Starting in 2011, working low paying nine-to-fivers was an obvious necessity as I began to simultaneously build up the business on the side.
It was a dream.
Be a graphic designer.

Be my own boss.

Make a living doing that.
Funny thing about dreams…sometimes the person dreaming doesn't even believe in the possibility of its achievement. This was the subconscious me.
Things were tight. Life consisted of McDonald's dollar menu dates with my wife and grabbing free WiFi from our apartment complex clubhouse. The tools were limited–but exactly what I needed. A computer, internet and drive to reach the dream.
Armed with a new, self-taught knowledge on web design/dev and conversion optimization, clients began inquiring more frequently. The demand on the company quickly became overwhelming. The once faint, distant dream came into view.
When January 2013 hit, the dream became a reality. My wife and I sat down at a local burger joint and made the calculated decision to go "cold turkey" with the business. I gave the 2-week notice to my employer. At the same time, I gave away that consistent number on the old paycheck.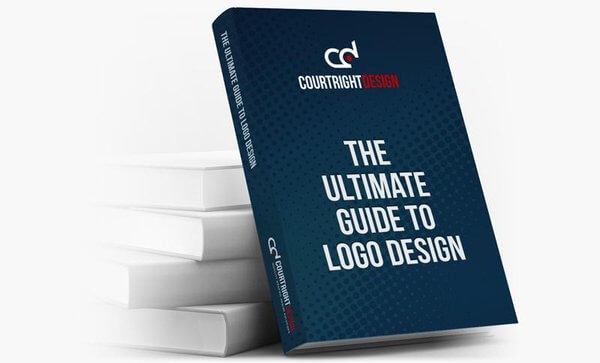 Looking at the numbers on the business, we knew it was the right choice–that said, it was easy for those doubtful thoughts to creep in.
In the end, going "cold turkey" ended up being both the biggest and best business risk I've ever taken.
Tea or coffee?
Actually, neither. Hot chocolate is where it's at! Maybe I'm not sophisticated enough?
That's all for today, folks.
I have a question for you, though; What is the biggest risk that you've taken? Please submit your answer in the comment section below.

Keep being awesome!