7
minutes read
A picture meme is worth a thousand words.
I'm sure you all have that friend who's always excited when you exchange memes with each other. What makes them so special is that they can take the place of any phrase, including words of encouragement.
The best one for keeping the spirits high is the Keep Calm meme or Stay Calm meme.
This popular catchphrase works in almost every imaginable situation, especially when you use Keep Calm funny quotes.
If you're ever in need of designing a Keep Calm poster, you can easily do it with Creatopy's online design tool.
The Story of the Famous Keep Calm Poster
The first Keep Calm poster design was issued during World War II—in 1939, more precisely. It was part of a three poster series.
The first one said: Our Courage, Your Cheerfulness, Your Resolution/ Will Bring Us Victory.
The second one said: Freedom is in Peril/ Defend it with All Your Might.
The third one simply said: Keep Calm and Carry On, but it was never officially released.
It was supposed to be seen by the public only if Germany invaded Britain. This never happened, so the Keep Calm sayings remained hidden until 2000, when two bookshop owners found one original copy in Barter Books, Alnwick, Northumberland.
One year later, the bookshop owners started to commercialize products with this slogan, which brings us to the present day when Keep Calm and Carry On quotes are extremely popular.
How to Make a Keep Calm Poster in Creatopy
I know you're here to learn how to make a Keep Calm poster, so I'm just going to show you the process step by step while using Creatopy.
If you want to skip this part, you can scroll down below to go directly to the section where you can find several Keep Calm backgrounds that you can click on to edit right away.
So Keep Calm and learn how to make a poster in minutes.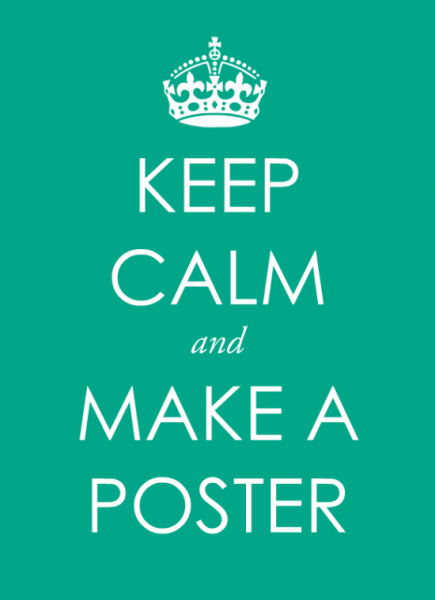 1. Start with a size
Once you log into your Creatopy account (or create one), it's time to hit the Create button from the upper right side of the screen, then search for the size you want to use.
I went ahead and selected the Pinterest Post size, which is 600 x 1200px.
2. Choose a Keep Calm template
To make your job easier, I recommend choosing a Keep Calm template. In that case, your design is halfway or all the way done, depending on what else you'd like to change or add to the design.
To find the Keep Calm quotes available in Creatopy, type "keep calm" in the search bar on the right side of the screen. Then, you'll be able to scroll through all the different funny Keep Calm quotes that you can personalize however you'd like.
3. Customize the template
After you've chosen your favorite Keep Calm meme, you have the freedom to customize it however you'd like.
For example, you can change the background color if you don't like it or replace the background with an image from your computer. You can change the text color in just a few clicks, rearrange the elements, change fonts, add shapes, logos—you name it.
4. Play with the text
If you're wondering what font is on the Keep Calm poster (the original one), it's a sans serif typeface called Caslon Egyptian, which you can no longer use today.
We used Montserrat with all the templates from the app, which resembles the original font very closely.
Because every template is fully customizable, you can make changes to its text to make the Keep Calm background yours.
Moreover, you can upload your brand's font and use that to personalize the poster to the fullest.
5. Download your Keep Calm poster
After you've finished all the edits and you feel like it's ready to be shared with the world, download it in one of the available formats: JPG or PNG.
Templates & Ideas To Use for Your Keep Calm Poster
You've now reached that portion of the article where I show you some of the coolest Keep Calm templates you can find in Creatopy. You can use them exactly as they are or customize before downloading.
For the creation process, we used some of the best and most popular Keep Calm quotes.
You can click on them right now and start designing your Keep Calm meme.
This is the Keep Calm poster that started it all—the classic. And if you think of its original purpose, you can use it to encourage people when you don't know what words will work in that situation. It will surely unwind and bring them a smile on their face.
Do you need a birthday card but you don't know what to write on it, or you're in a rush to the party already? Here's one of the Keep Calm birthday quotes that is guaranteed to work.
When exams start, and nothing seems to work in all the panic and papers flying around, boost your classmates' spirits with a Keep Calm meme like this one and brighten their day.
Coffee can do wonders in the morning, but if you need constant motivation throughout the day, maybe use a Keep Calm wallpaper that you can place on the wall in front of your desk. They say you start to believe if something is always in front of you, right?
Thanksgiving is a family holiday with lots and lots of good food. This Keep Calm template inspired by this holiday's traditional meal will surely bring positive vibes to whoever reads it.
Halloween may be the only holiday when you shouldn't keep calm, but you can still use the memes. Go crazy about decorating and picking up your costume. Something that says don't keep calm but keep your cool.
Can anyone keep calm on Black Friday? Maybe not, but keep it together until then and use this Keep Calm meme as a reminder.
One glass of red wine per day can do wonders for your health. Send this Keep Calm meme to your overly stressed friend and make them unwind.
If you want to break the pattern this holiday season, use this lovely Keep Calm wallpaper that can easily take the place of a Christmas card attached to a present.
Here's another Keep Calm Christmas poster perfect for sharing with that friend that's always excited about Christmas or with your audience on social media.
Here's one Keep Calm poster to use throughout the year or even more on Valentine's Day.
This Keep Calm wallpaper is so simple, yet it still has that glowy, lively vibe that this kind of meme is supposed to have.
Pinterest is our best friend when we need inspiration for almost everything. Start searching for Keep Calm quotes, design a poster, and then pin them to be a source of inspiration for everyone.
Here's one you can send to your designer friend that's searching for inspiration. Tell them to keep calm because the ideas will come soon enough.
We all have that one friend who's obsessed with unicorns. Send them this cute Keep Calm poster and brighten their day.
The Keep Calm quotes are so utterly awesome that anything you think of can be turned into a Keep Calm meme.
Here are some examples.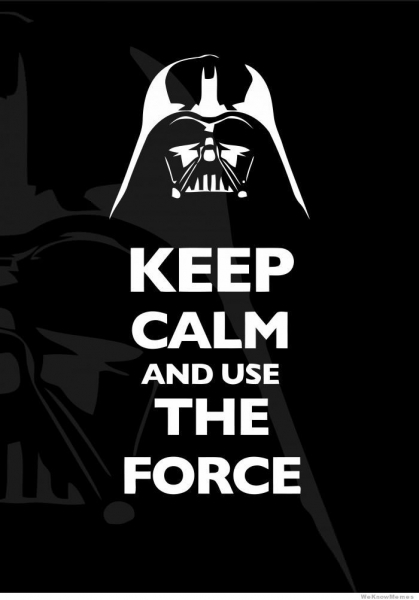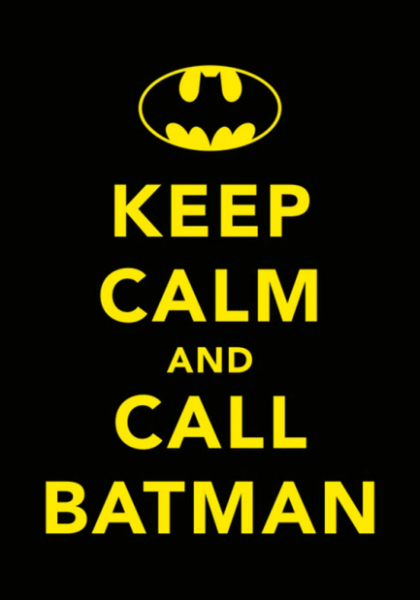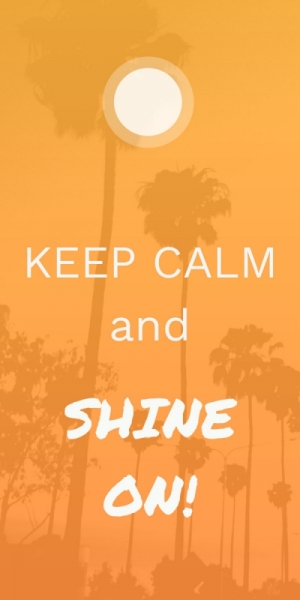 Final Thoughts
Keep calm wallpapers are so versatile that you can use them for almost every occasion. And Creatopy is here to offer you high-quality Keep Calm templates for your inspiration.
Design them for social media and share them with your followers. You can also print and attach them to a present, a token of appreciation, or a friendship symbol.
Now I want to know: what's your favorite Keep Calm meme?