2
minutes read
There's no denying that music has the power to evoke emotional responses. It's something that can help you drive more engagement and reactions from your audience, so we want that going for you.
Today, we are excited to announce the addition of a comprehensive, high-quality stock audio library comprising premium royalty-free tracks from Melodie and Storyblocks.
This feature allows premium Creatopy users to customize ads with audio and stay relevant on various advertising platforms.
How Does the Music Library Work?
In Creatopy, the stock music content can be found in the Elements library, alongside stock photos and stock videos.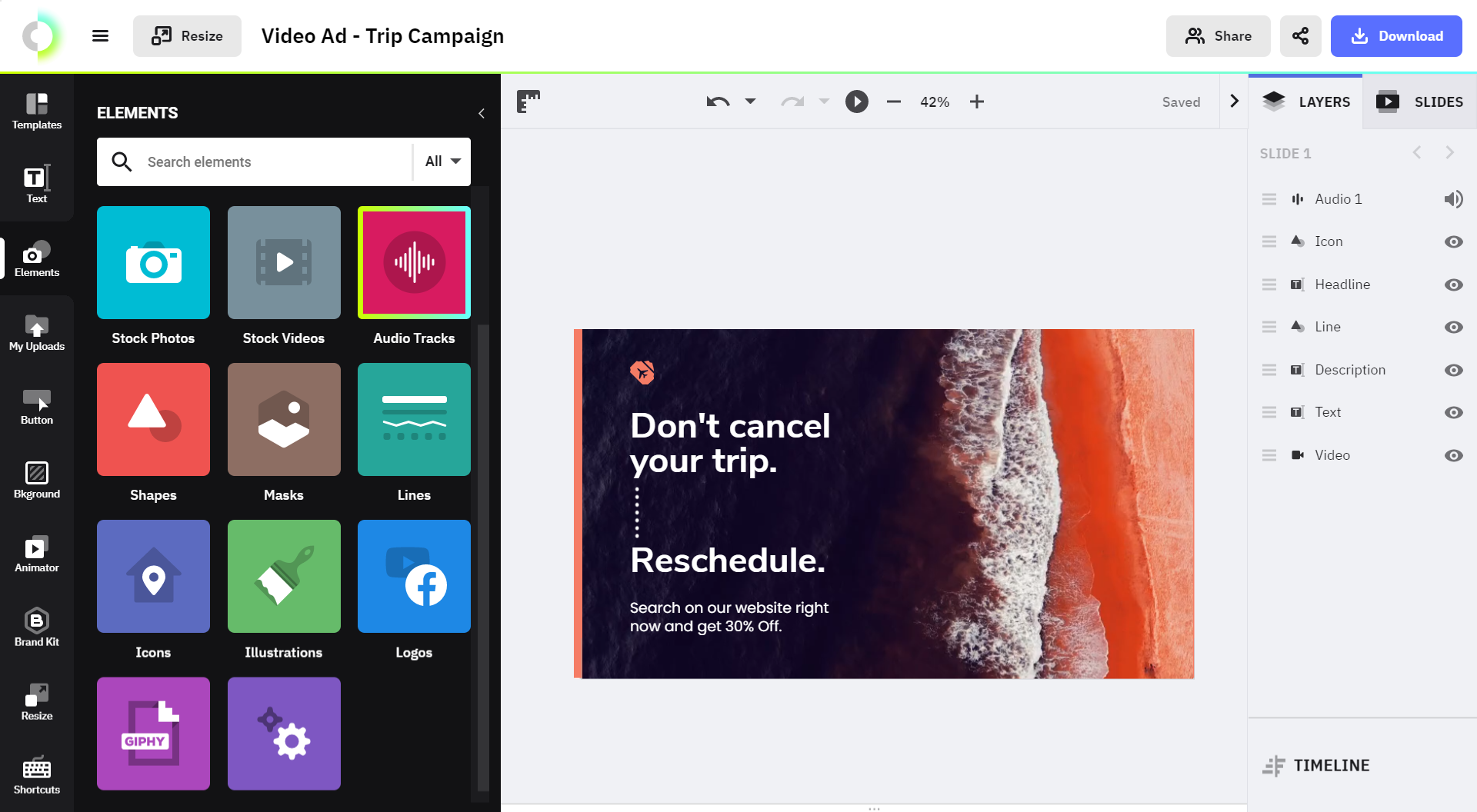 Once you reach the audio library, all you need to do is search for the right track or use the filters to narrow down your options. If you see something you like, you can easily preview the track by clicking the play button. Then, you can decide whether it fits your ad or not.
You can trim any audio file, switch up your track, and adjust the audio levels, in case your visual content needs a change of tempo and rhythm.
The stock audio library has an advanced search and filtering system that helps you narrow down your song options based on genre, duration, vocals, tempo, and other characteristics.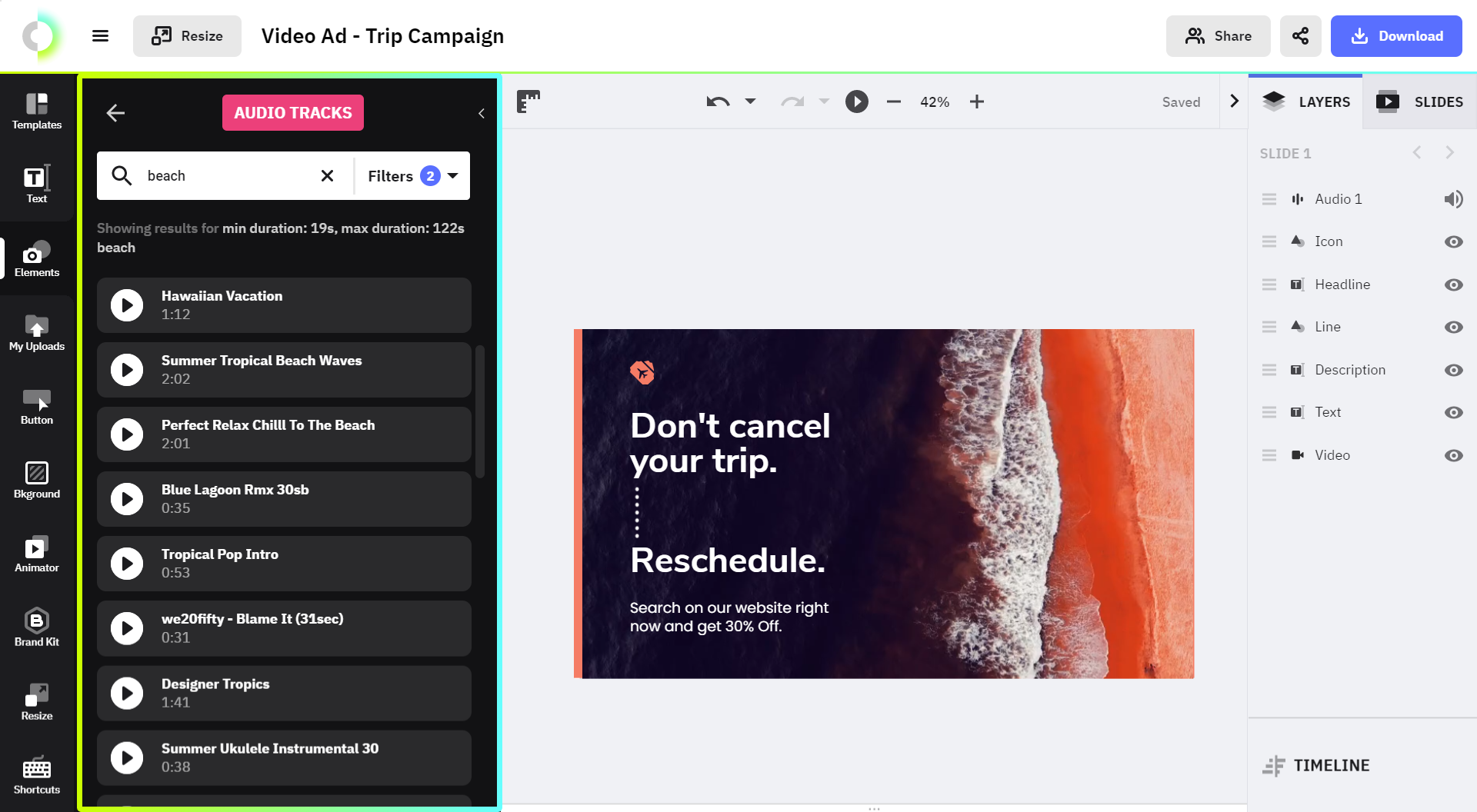 Why You Should Use Creatopy's Audio Library
Creatopy's royalty-free music library is the perfect addition if you seek to create rich media ads, as well as engaging videos that stand out on any advertising platform.
Creating this type of content enhances your likelihood of reaching an even wider audience than ever before. If you often advertise on Spotify, Amazon, and YouTube, then you should take advantage of our newly-introduced audio content.
By having access to a diverse audio library under a single platform, you save time and avoid the hassle of having to outsource your music, which comes with extra costs. Not to mention that there is no limit in terms of how many stock tunes you can use. Moreover, audio tracks will work on MP4, AMP, and HTML5 export.
If you plan to create audio ads to promote your business but aren't currently using a paid plan in Creatopy, feel free to sign up for a free trial and give it a try.
Besides the audio library, Creatopy has a wide range of features, including advanced customization, design automation capabilities, powerful animations, a library of stunning templates and elements, and other functionalities to help you stay on-brand.