9
minutes read
In a world that is oversaturated with thousands of similar products, niche marketing can help you differentiate your brand and establish your company as a trusted source of quality products.
In this article, we'll look at the niche marketing definition, the advantages of niche marketing, and how to build a niche marketing strategy that you can include in your marketing plan. Besides, we'll show you eight niche marketing examples that you can learn from.
3. How to build a niche marketing strategy
4. Niche marketing product examples

What Is Niche Marketing?
Niche marketing is a strategy that involves targeting a specific segment of a larger market and offering these consumers a specialized product or service. As opposed to a one-size-fits-all approach, niche marketing caters to the particular needs of a smaller group.
A niche market could be defined based on:
Demographics (age, gender, marital status, etc.)

Geographic area

Income

Profession

Lifestyle or habits

Hobbies

Values

Occasion

Culture
What Are the Benefits of Niche Marketing?
Niche markets may be smaller in size, but there are several advantages to focusing on a niche. By taking advantage of niche marketing, you'll be able to stand out more easily, establish yourself as an authority in your field, and build a loyal customer base that you can rely on.
In a world where anyone has quick access to virtually anything due to ecommerce, niche products share the stage with mass-produced ones, as Chris Anderson explains so well in his book "The Long Tail." And, given a choice, consumers will always go for the product that best meets their needs and preferences.
Because serving a specific group of people and doing it well is way easier than trying to please everyone, companies catering to a certain niche will have a leg up on those that appeal to the masses. Within a niche, the reduced competition will make it easier for you to gain visibility for your business, even with a lower marketing budget.
Also, focusing your business efforts towards one specific niche means it'll be easier for you to stay up-to-date with what happens in your field and become an expert in that field. You'll certainly be at an advantage if you're also passionate about it. Once consumers realize that you're qualified to serve their needs, their trust in your company will increase.
Moreover, staying connected to your customers, listening to their input, and responding to their feedback is easier with a niche audience. Maintaining close contact with your customers increases their appreciation for your business and makes them want to return for future purchases and recommend your products to their friends.
How to Build a Niche Marketing Strategy
Here are five aspects to consider when trying to find your niche market and build a niche marketing strategy that works.
1. Identify your strengths
Think about your unique selling proposition, what you do best and what makes you stand out from the competition. In your analysis, you might find that one small aspect of your business is more successful than others. This could be a niche worth exploring.
For example, if you're a hairstylist that is appreciated first and foremost for creative, colorful dye jobs, you could try focusing on this in your marketing strategy.
2. Think about what your company has to offer
Another good starting point is sitting down and making a list of all possible uses for your product. Some niche market examples for a ride-hailing company like Uber could be transporting pets, plants, or musical instruments.
You might find that your product can be used in a new way, which solves the problems of a market you didn't even know existed. If this market isn't being served properly, you just found an opportunity for your business.
3. Do industry research
You'll also have to consider whether or not there is enough demand in the niche you want to focus on, which will tell you if your idea is profitable or not. You can use tools such as Answer the People, Google Keyword Planner, or Google Search to gauge the interest in specific keywords connected to your niche.
It's also important to look at your possible competitors. If you find there is no competition within a certain niche, that might be a sign that it is not profitable enough and thus not worth exploring. On the other hand, low competition means better chances of standing out and easier access to a larger market share.
Once you've identified your competitors, conduct research on their customer reviews. Find out what they do well and where they can improve. Be on the lookout for additional benefits their customers desire, needs that are not yet served, and fill that gap.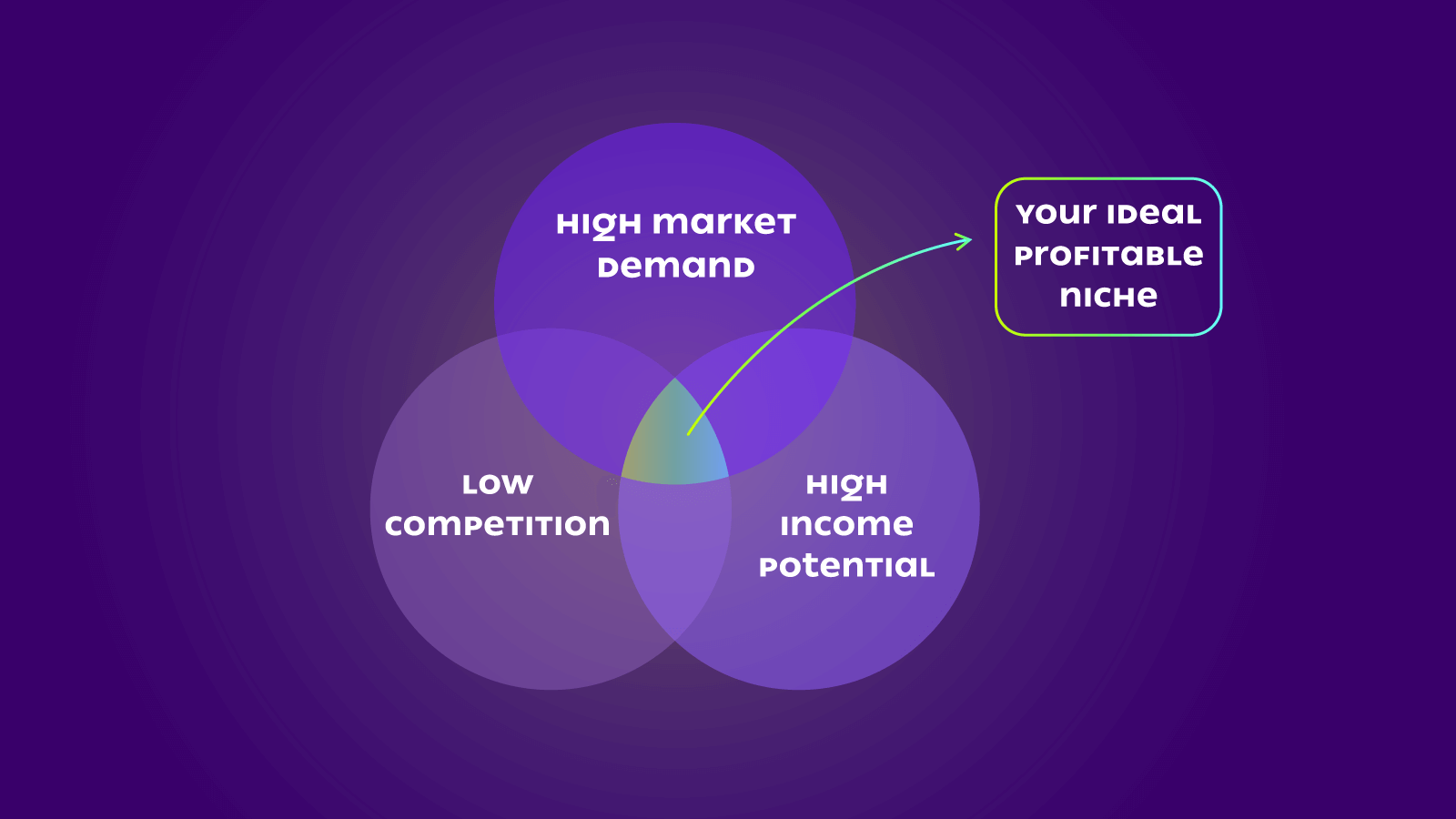 4. Get to know your niche audience
Learning the basics of what defines your chosen niche (age, profession, hobbies) is not enough. You have to find out what these consumers need and value. The smaller the market you're in, the more attention you need to pay to your consumer to establish a strong position within that market.
To do this, check if there are any forums, social media groups, Reddit pages, or blogs around your niche and see what people are talking about on these groups. You can also browse competitor reviews or, for more accuracy, ask consumers about their needs and preferences directly, through surveys or in-person talks.
Once you find out what your niche audience wants, really listen to what they have to say, even when it goes against what you initially thought was best.
5. Choose the right marketing channels
Social media is vital when it comes to staying connected to your target audience. But for your social media strategy to be effective, you'll have to choose the platforms that your customers prefer using. For example, if your product is targeted towards gamers, it makes more sense to focus on Twitch, Reddit, and Discord instead of Facebook and Instagram.
Venues and niche publications that resonate with your target audience are also useful. If your goal is to reach bikers in a certain city, running ads in specialty magazines and posting offers at the local bike shop will increase your chances of getting noticed by these customers.
Last but not least, word of mouth is very powerful in niche marketing. People trust peer reviews, so encourage your customers to spread the word about your business. Similarly, an influencer trusted by the community you're trying to reach might make your message more appealing than if it was coming from the company itself.
All this may seem like a lot to tackle, so keep in mind you can always hire digital marketing consulting firms to help.
8 Niche Marketing Examples to Inspire You
Below we'll explore eight niche product examples, from office supplies for left-handed people to a fitness blog for nerds, allowing you to see niche marketing in action.
1. Lefty's San Francisco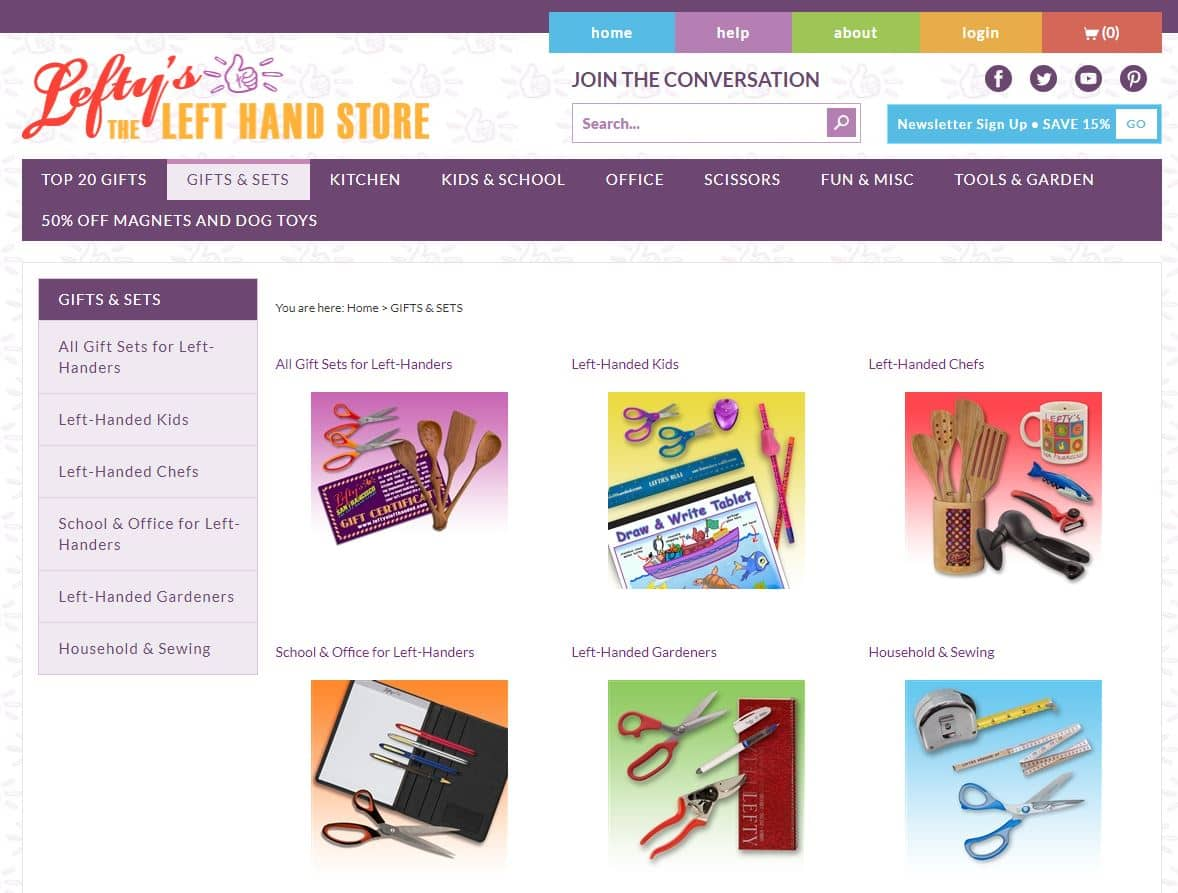 A perfect example of a company that does niche marketing well is Lefty's San Francisco. Lefty's caters to the left-handed community not only through its physical store at Pier 39 in San Francisco but also through an online store.
The company's offer includes practical items, such as the YoroPen—a pen designed specifically for left-handed people, so they can see what they write without smudging it—notebooks and sketchbooks with the spiral on the right side, and cooking utensils for the left-handed.
But it doesn't stop here. Lefty's also sells fun items such as T-shirts and mugs with slogans and wooden signs with famous lefties. These products appeal to their customers' sense of belonging in this group.
"Smaller companies don't have the financial resources to develop products for left-handers, and larger companies don't see this as a big enough market. I saw it as [a] niche I could fill," Margaret Majua, the founder of Lefty's San Francisco, told CNN Money.
2. Bee's Wrap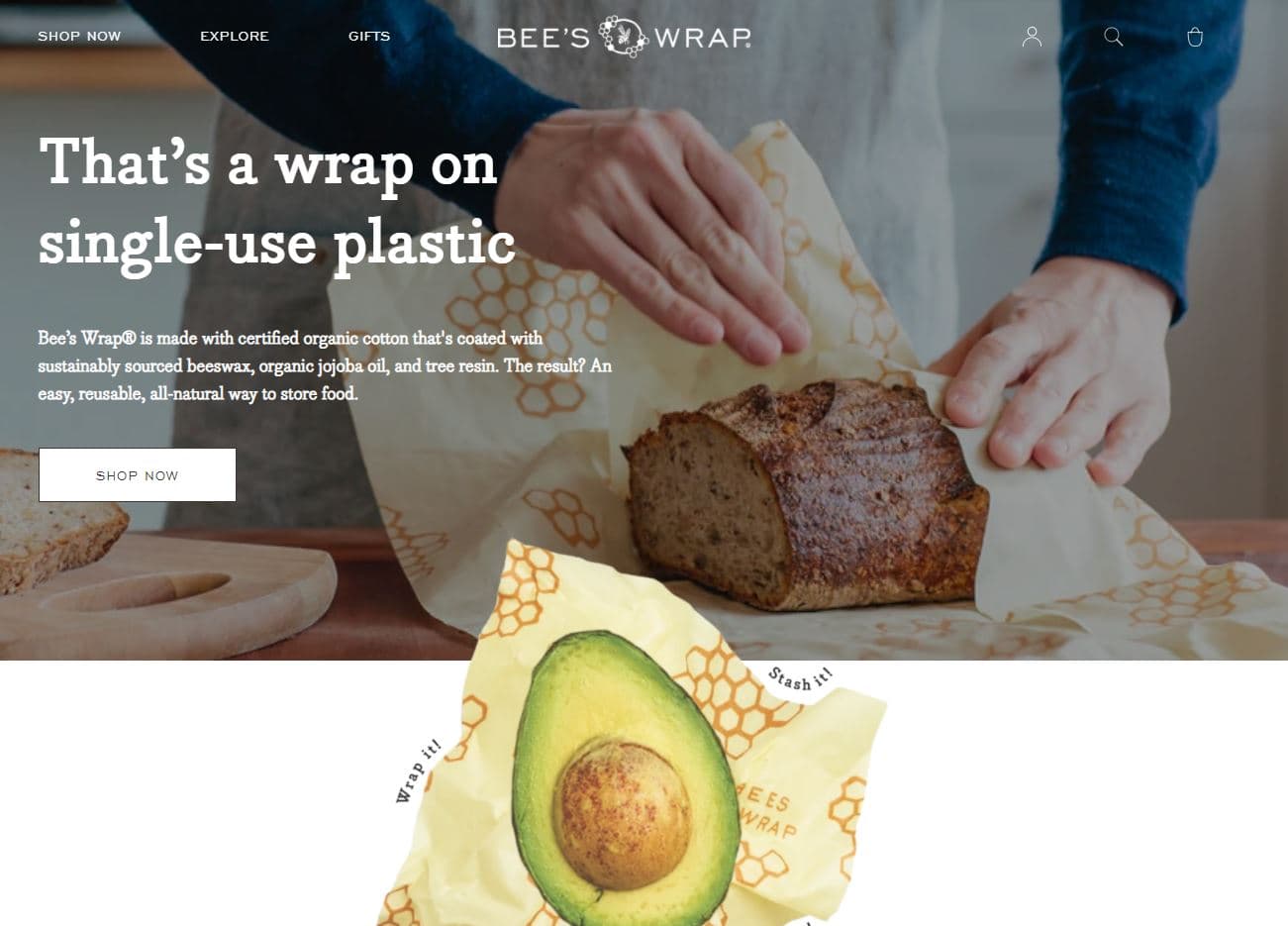 Bee's Wrap is a company from Vermont that appeals to environmentally-conscious consumers by offering them an alternative way of packing food. Those not wanting to buy single-use plastic can switch to the Bee's Wraps to pack their lunches or leftovers.
The wraps stick together after being heated with your hand, sealing the food just as well as plastic wrap, with the advantage of being washable, reusable, and compostable. Moreover, the fact that they're made from all-natural, plant-based materials means they are also suitable for vegans.
The company also walks the walk, actively supporting causes such as protecting the bees, cleaning the oceans, and other environmental projects. Customers will always appreciate a company that truly stands for a cause it promotes.

3. PacSafe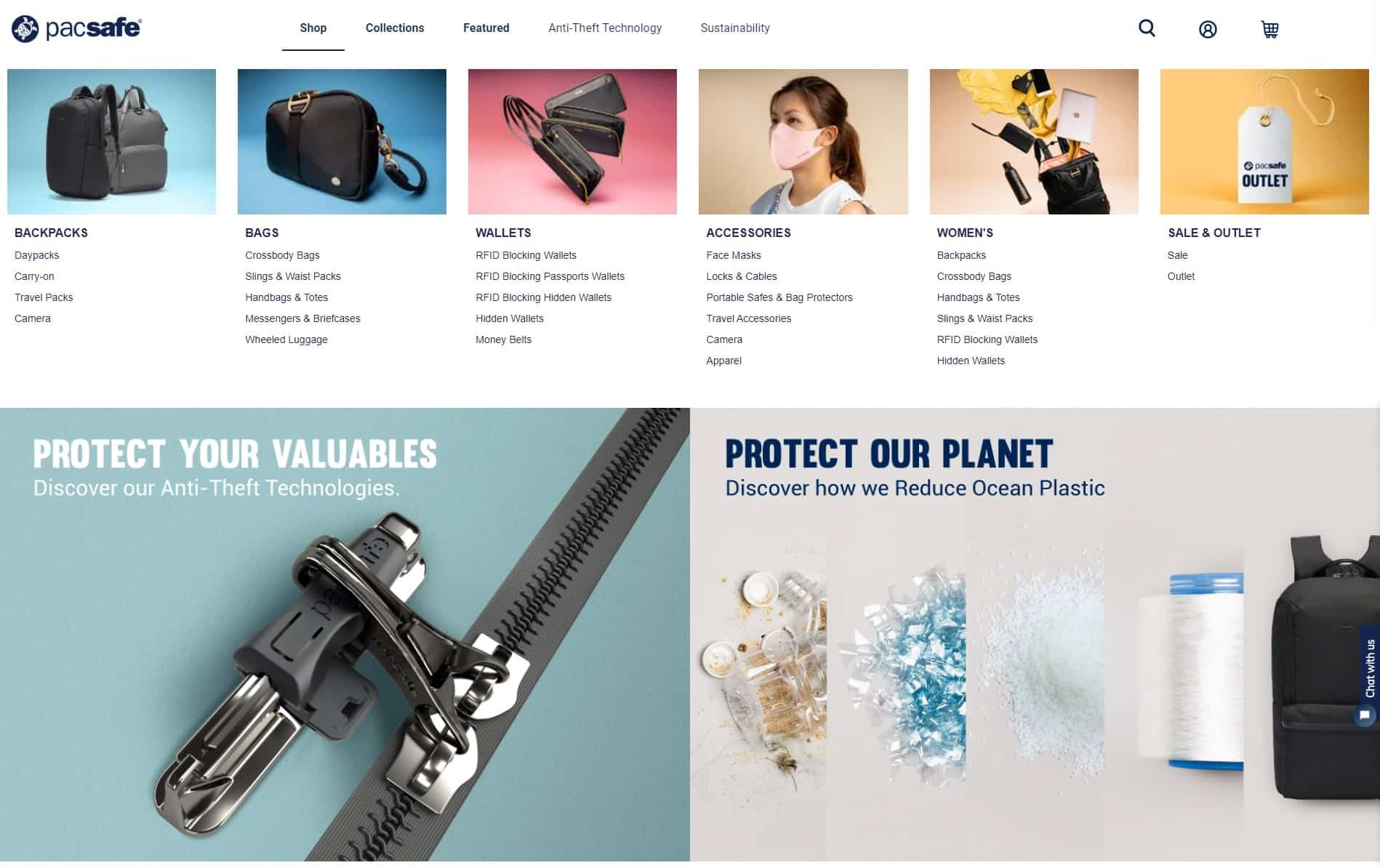 PacSafe is a company that offers a large variety of anti-theft gear, from backpacks and carry-ons to women's handbags and RFID-blocking wallets. They serve the people who are on the road a lot and are worried about the safety of their belongings.
The brand was founded by Rob Schlipper and Magnus McGlashan, two adventurers who have experienced the heartbreak of having their things stolen first-hand during their travels. PacSafe aims to make their customers feel at ease, knowing that their valuables are safe wherever they go.
4. Vermont Wooden Toys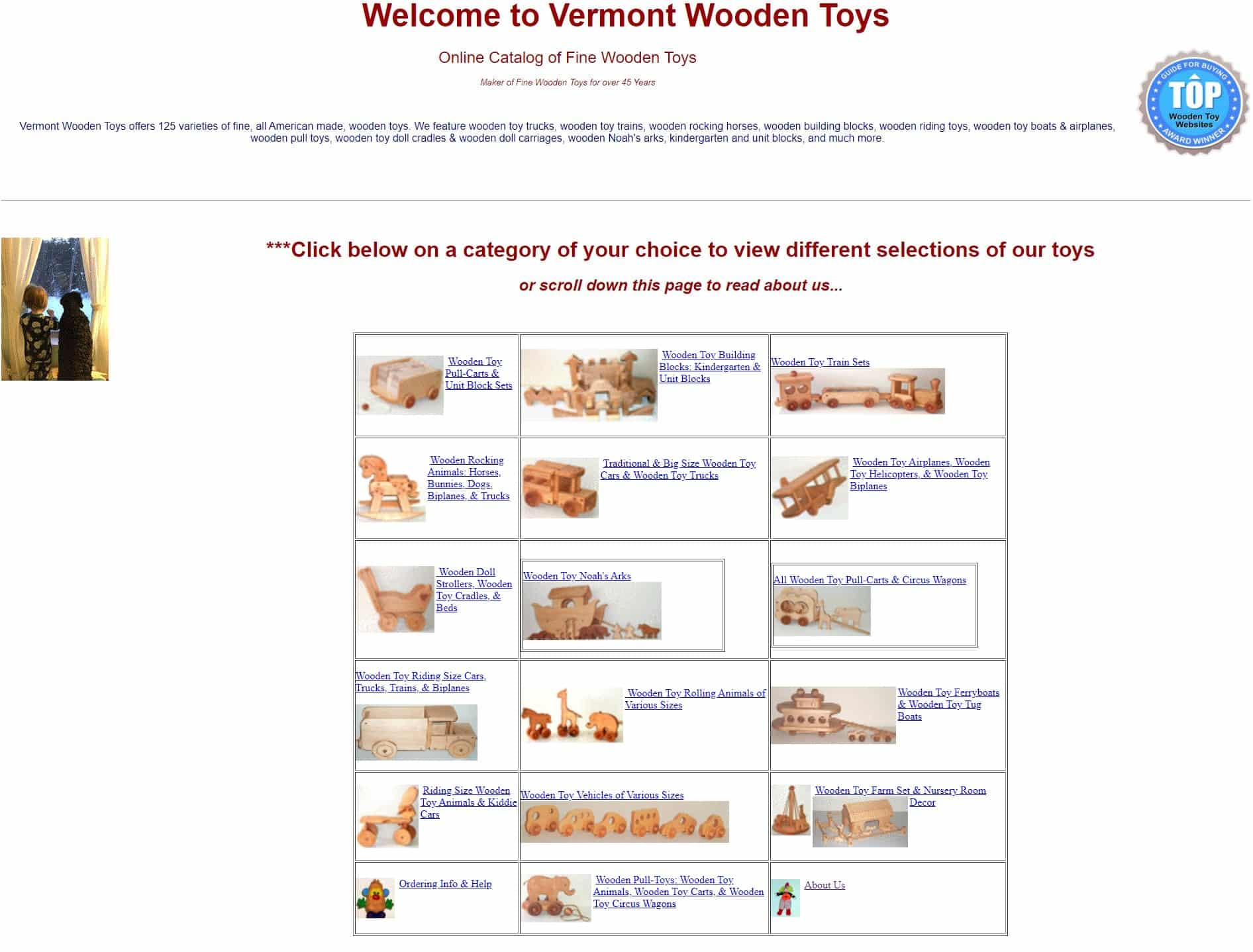 Vermont Wooden Toys is an American store with a history of over 45 years, which offers a variety of—you guessed it—hand-made wooden toys. Customers can choose from 125 models, including train sets, trucks, horses, building blocks, and pull-toys.
The store offers a safer alternative for parents concerned about hazardous materials used to make modern toys. It also promises products that are made with care and are bound to endure for several generations.
Although the store has a somewhat rudimentary website and only accepts payments through PayPal, the company remains in business after many years due to its dedication and craftsmanship.
5. Wool and the Gang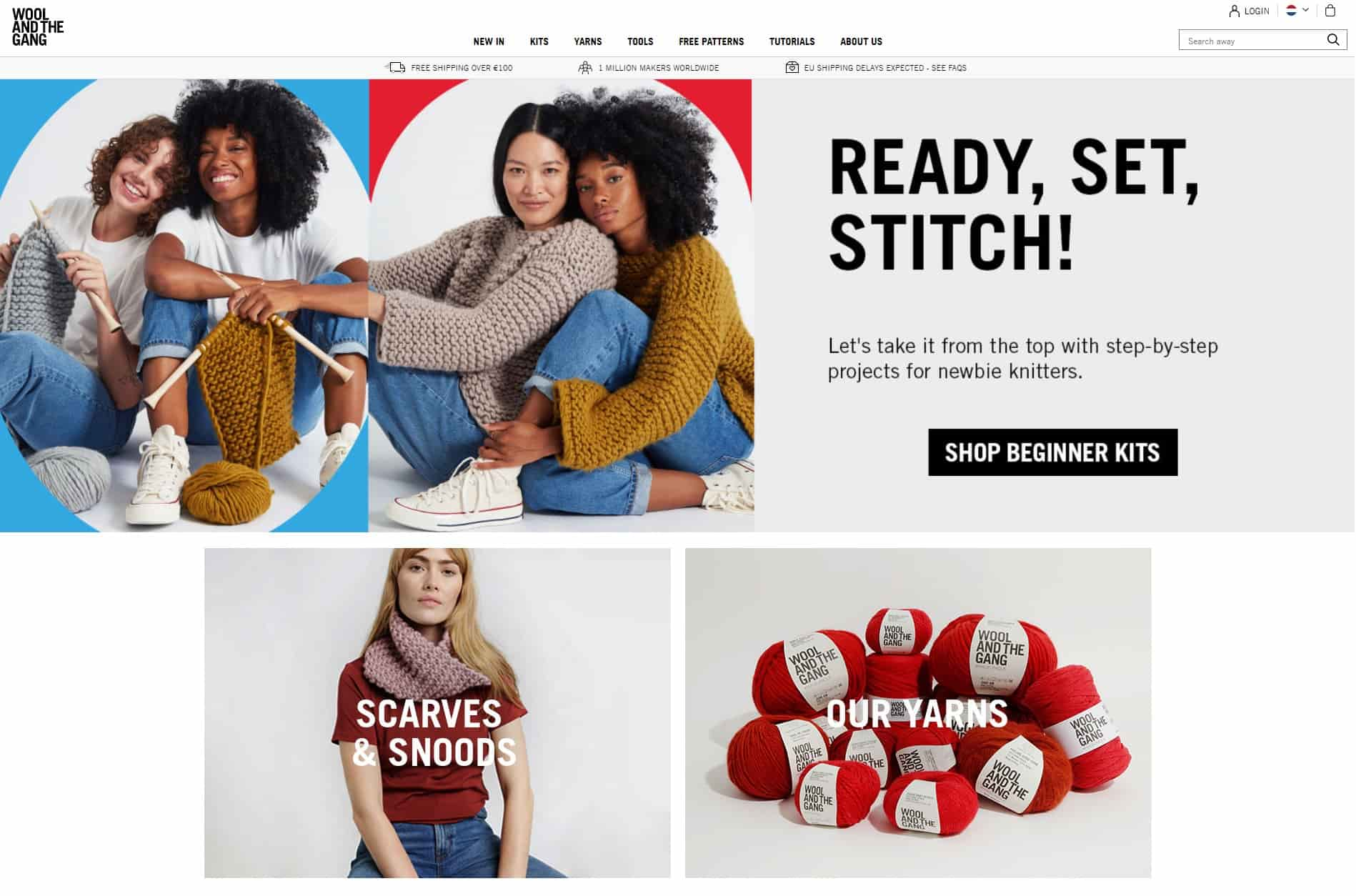 Wool and the Gang is an online store that sells yarns, knitting, and crochet tools, as well as a large selection of patterns. They also curated various kits, so customers can buy everything they need to craft their own sweaters, hats, scarves, or accessories from start to finish.
Wool and the Gang serves the group of people that are passionate about arts and crafts and are looking to create their own personalized clothes by putting their skills to use.
The company fosters the sense of belonging to this group, which they call "the Gang," through promoting the hashtag #MakeAlong on social media and posting various knitting videos on YouTube.
6. Vegancuts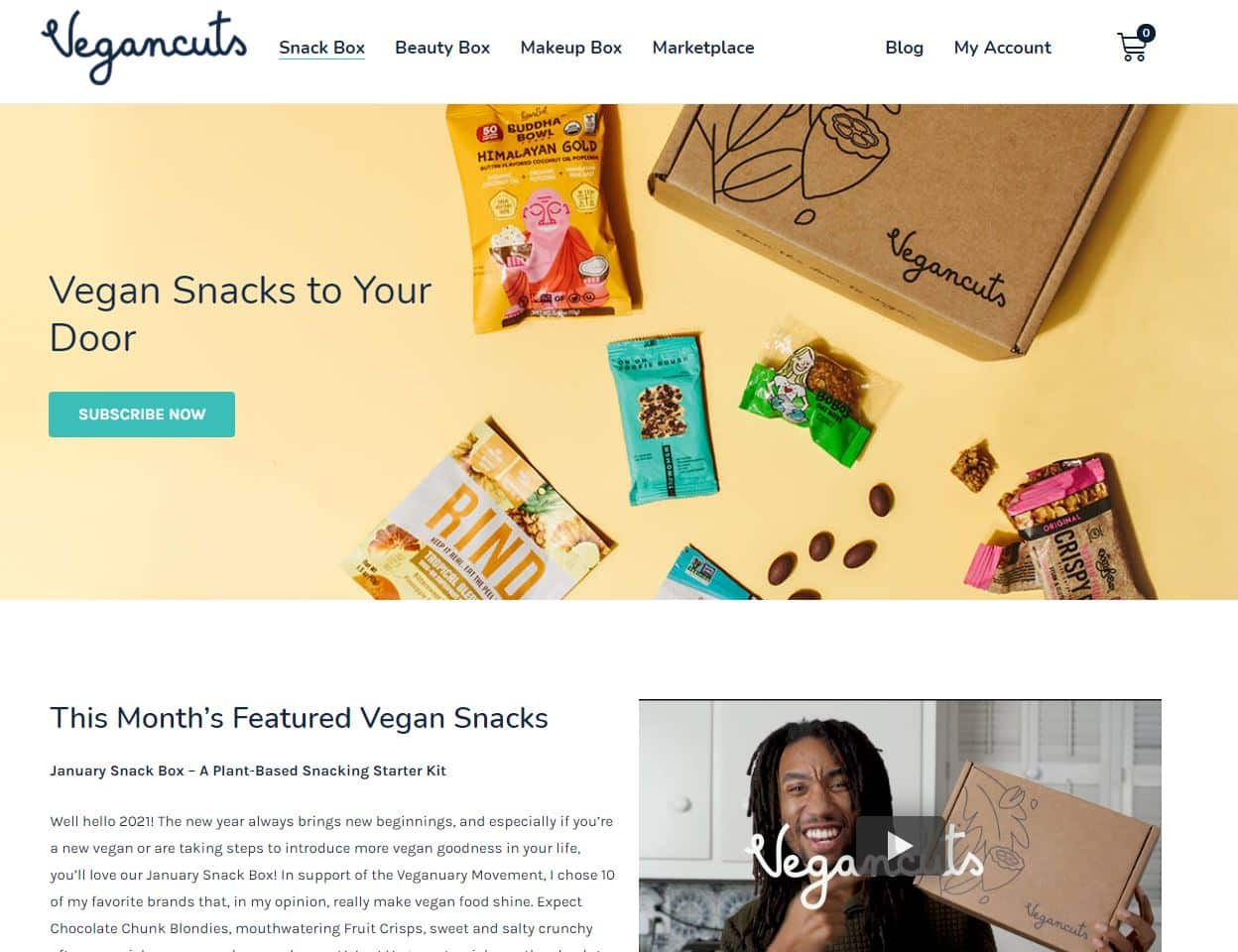 Many of us have probably seen the popular subscription boxes such as TokyoTreat or GLOSSYBOX online. These may appeal to the masses, but since some of the products they include are not 100% vegan, they can create problems for those who chose this lifestyle. Enter Vegancuts.
Vegancuts is a company that offers subscription boxes for people who have adopted the vegan lifestyle, bringing them new choices of brands every month. Their international online store offers three subscription options—the Snack Box, the Beauty Box, and the Makeup Box—promising 100% vegan, 100% cruelty-free food and beauty products.
7. Glorious PC Gaming Race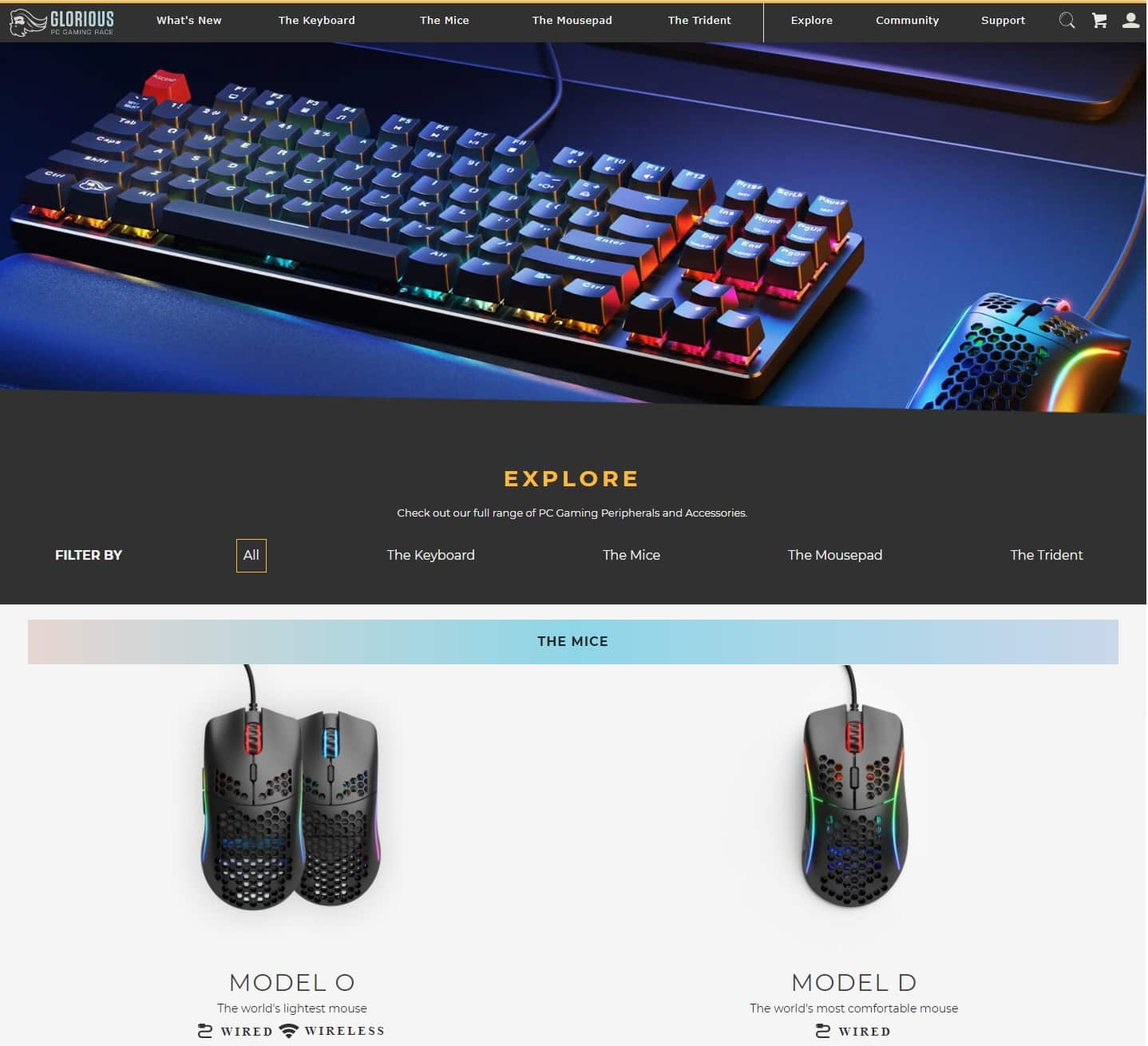 Glorious PC Gaming Race is a brand targeted at passionate gamers that prefer the PC and are on the lookout for gear to build their "battlestations." The company's goal is to give these customers an alternative to expensive, mass-produced gaming hardware.
Glorious sells everything a gaming enthusiast might need, from keyboard and mice to headphone hangers. To keep their customers close, they also created a Discord community where like-minded gamers can chat and stay up-to-date with the latest sales and releases from the company.
8. Nerd Fitness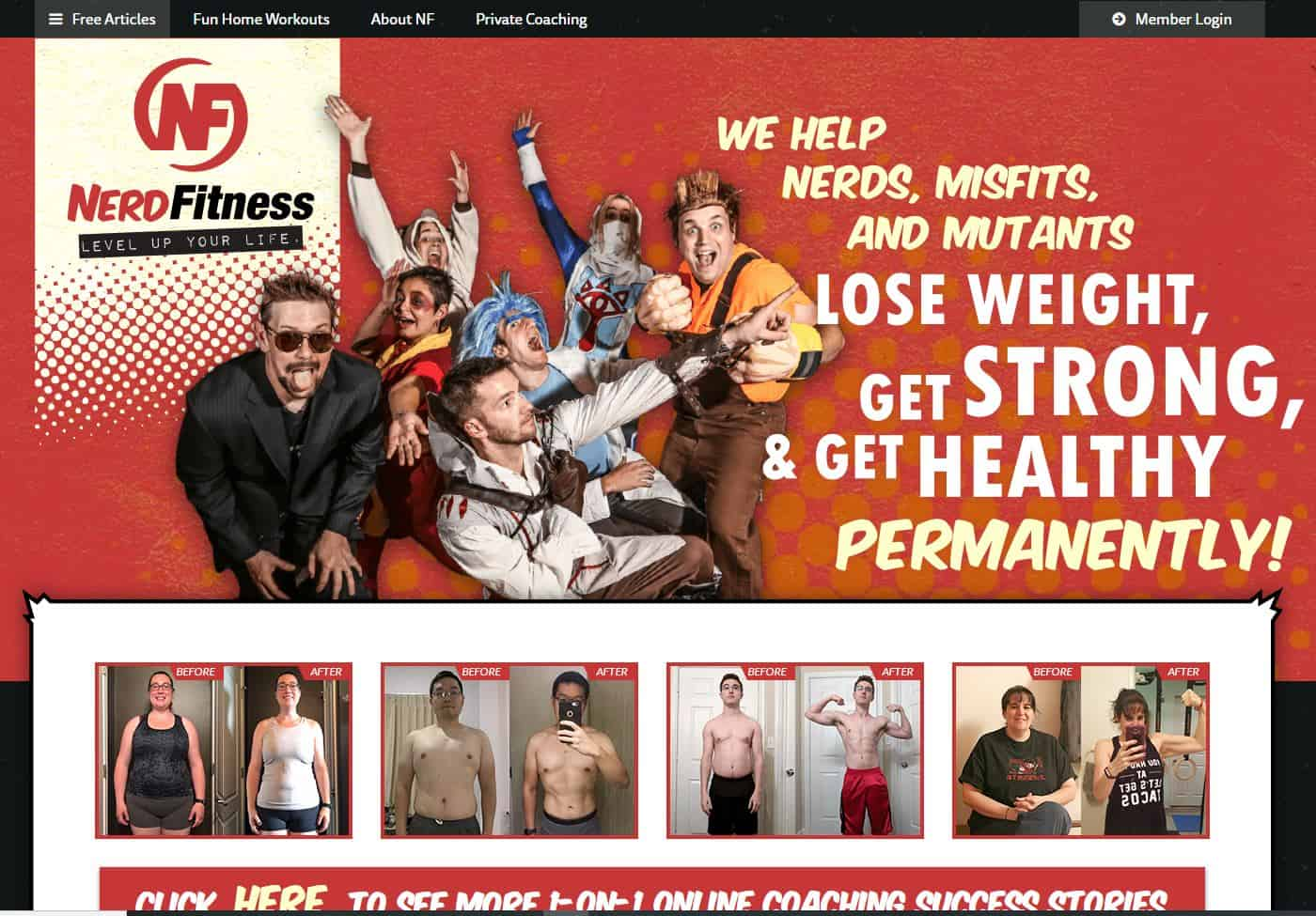 A great example of niche marketing based on culture is Nerd Fitness. Nerd Fitness is a blog created by Steve Kamb to help those passionate about gaming and comic books learn about fitness and healthy living in an environment that welcomes them.
On the blog, Steve uses funny GIFs, calls the group "The Rebellion," and quotes characters such as Optimus Prime and Morpheus from "The Matrix." All of this while offering online coaching programs, workout tips, and advice on building healthy habits.
And it looks like Steve's niche strategy worked. The blog receives over 1.5 million visitors each month, and, judging by the pictures and testimonials, the group is happy and healthy.
Wrapping Things Up
As you've seen from our examples, there's a large variety of niche markets out there in every possible industry, from food to electronics. Big companies that appeal to the masses often overlook these consumers' needs in favor of one-size-fits-all products that they consider more profitable.
Niche marketing is your chance to make your mark in your industry while also building a loyal customer base that will gladly let the world know that you mean business.
Have you found your niche? Let us know in the comments below.