8
minutes read
If you're considering working as an online marketing freelancer, know that you're part of a big brave pack. You may not associate this type of activity with a large crowd of people. But that's just because the pack is scattered across the globe, working remotely and functioning on the world wide web's incredible resources and opportunities. According to Intuit (INTU) CEO Brad Smith, freelancers are currently estimated to account for 34% of the total workforce. Labels like "remote worker", "digital nomad" or "freelance specialist", that were once used somewhat ironically, are nowadays common job titles one can find on LinkedIn, online CV databases and on business cards.
So, trust your intuition and go ahead with your plans. There are countless benefits that can arise from a freelance job:
Working from the comfort of your home

Traveling the world, while having a job at the same time

Combining motherhood with earning money
Did you know that many of today's successful people started out as freelancers? Think of Rand Fishkin and Darren Rowse. They both started as freelance bloggers and they're now the CEOs of two huge companies.
To support your journey, we've put together this article, to help you navigate your way through the vast field of online marketing and maybe find a suited freelancer job.
Plus, we'll give you plenty of resources to learn and get certified as an online specialist and a most useful online design tool, to help you complement your online content and campaigns.
---
Table of Content
---
1. Become a Freelance Designer
Are you one of those people who possess incredible design skills (and talent) but never had the courage to quit the 9 to 5 job and start on your own as a Freelance Designer? Or maybe, you felt like you couldn't deliver a high volume of visual materials, enough to keep your bills and mortgage covered every month? Well, it's understandable.
But, fortunately, Creatopy built a full set of features to help designers aspiring designers, like yourself, and even non-designer to create high-quality graphic materials and sets of visuals in a matter of minutes.
How can Creatopy help you in your Freelance Designer job?
Easily create static banners, website visuals, Social Media posts and more, using Creatopy's preset sizes and formats, templates, stock photos, graphic elements, and typography presets.

Easily create beautiful animated HTML5 banners, with zero coding skills.

Save time while producing high-quality visuals thanks to Creatopy's easy-to-use drag & drop editor.

Share your works with your customers and enjoy a smooth workflow with features that enable quick feedback and efficient communication.

Deliver sets of banners for your clients' large-scale advertising campaigns. Create all sizes and formats in an instant with

Banner Generator

.
Find a Freelance Designer job here:
2. Become a Website Content Manager
If you've ever owned a blog, chances are, you know how to add content, images, and plug-ins on a website. You probably know something about maintenance, search engine optimization, and keeping a website updated. That qualifies you for a Website Content Manager position. Of course, there are many things to master as a professional content manager, but, hey, the internet offers a wealth of resources for you to upgrade your knowledge.
Here are a few resources for you:
How can Creatopy help you in your Website Content Manager job?
Any company website or e-commerce website wants to sell. Thus, as a Website Content Manager, you'll find yourself asked to constantly update site information, images, and add new products and promotions.
You'll need to create loads of high-quality product images, website header images, banners, and slider images for the homepage.
Creatopy can help you to create your day-to-day images for your company website. You can choose a size from our preset size formats panel or create a custom size and start designing beautiful website images using our templates.

Plus, a Creatopy subscription offers you access to:
1.000.000+ professional free stock photos

Cool and modern clip-arts

A wide range of beautiful textures and patterns

Easy-to-use animation effects to create animated banners
Get a Freelance Website Content Manager job here:
3. Become a Freelance Digital Marketer
Getting a job as a Digital Marketer is for sure, a blessing, but, at the same time, it comes with multiple responsibilities. The tasks can vary from one company to another. Here is an array of tasks that you may be asked to do:
Website content management

Website search engine optimization

Writing news articles for the company's blog

Social Media pages & community management

Running PPC campaigns

Managing contact lists and sending out promotional emails
Working in the digital field is a dream come true for most of us, but if we're not keeping up with the latest media and trends, we risk losing our bread and butter. So, here are a few basic resources for you to get started to update your online marketing skills:
How can Creatopy help you in your Website Content Manager job?
Most small to medium employers will expect you to do all the tasks listed above. I've been there, done that, so trust me. You'll find yourself in the position of juggling tasks like writing articles, creating visual ads and running online campaigns. You'll need to be able to come up with some sort of visual materials for the company website, Social Media posts and identity, PPC campaigns and emails. With such a busy agenda, you probably won't have the time to sit down, study Photoshop and design professional graphics.
Here is where Creatopy comes in and lends you a most useful hand. This online design editor offers a whole panel of ready-made size and formats ads presets, beautiful templates and graphic elements. Plus, an ingenious and intuitive drag & drop editor that can be quickly picked up on and mastered in a matter of minutes.
Use Creatopy to create professional and high-quality visuals for your email campaigns, Social Media pages, website and blog, and PPC campaigns.
Get a Freelance Online Marketing Manager job here:
4. Become a Social Media Manager
With 2.23 billion monthly active users on Facebook and 1.9 billion monthly YouTube users, Social Media platforms are today's number 1 online advertising destination for brands of all sizes. The networks work great for big brands but they also favor small local brands to sell their products, thanks to their excellent audience targeting tools.
Here is where opportunity arises for you. There are countless companies looking for Social Media Managers. Many of them even prefer working with a remote freelancer, as long as the man has proven track of having increased followers base and engagement or at least can present a valid marketing strategy.
Among the many tasks employers expect a Social media Manager to do is also creating high-quality product and brand images for posts and ads.
So, if you're passionate about Social Media and would like to get this passion to pro level, you can begin to read some expert articles, maybe get some certifications and learn to create marketing images.
Start with these resources:
How can Creatopy help you in your Social Media Manager job?
Well, according to Wishpond, photo posts on Facebook get 120% more engagement than other types of posts. Buffer says tweets with images receive 18% more clicks than those without. More, visual platforms targeting women and teens – like Pinterest and Instagram – require a continuous influx of high-quality, images.
Creatopy can help you to easily create posts, ads and animated stories for all major Social Media platforms (Facebook, Twitter, Instagram, YouTube, Pinterest, LinkedIn). No design skills needed! You just have to choose a preset size and format, a template and customize it as you like.
Then download the file to your computer and upload it to the platforms. Working with this online design maker is easier than you think. Its intuitive drag & drop editor is perfectly suitable for experienced designers as well as for complete beginners.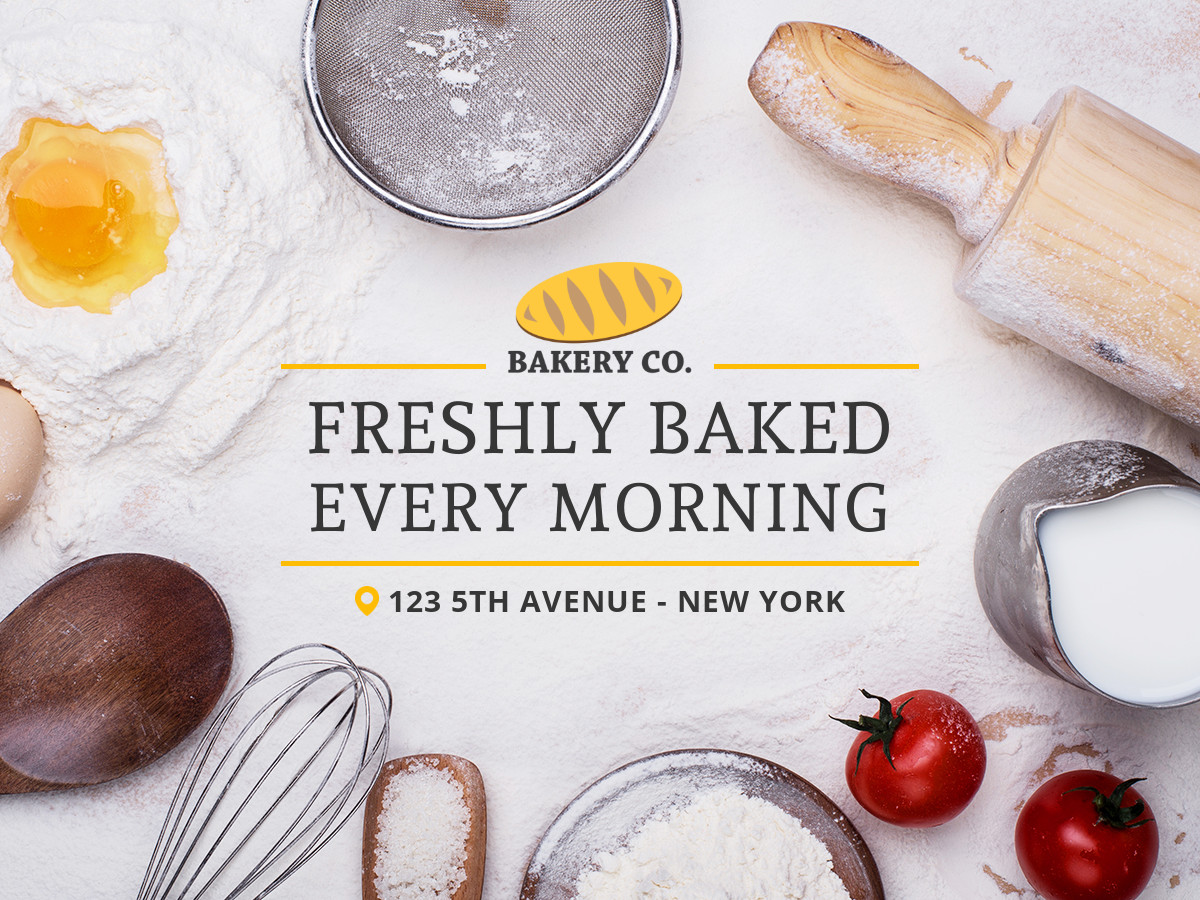 Find a Freelance Social Media Manager job here:
5. Become a Full-Time Blogger
Becoming a Full-Time Blogger is possible. There are people thriving on blogging. With a multitude of self-promotion channels available today (aka Social Media platforms) blogging can be easily monetized by anyone with a spark.
More than that, blogging can be your launchpad to an even bigger career. If you feel like you've got something to share or a unique set of insights in your field, start a blog and commit yourself to building your empire.
Remember it takes 3 ingredients for a successful blog:
A unique perspective on a topic

Authenticity and

A charismatic personality
If you don't know where to start off, check out these useful resources:
How can Creatopy help you as a Full-Time Blogger?
With 30.6 million active blogs worldwide, you need to create an outstanding website. Apart from posting great content, exclusive information or revolutionary views, you need to include some exceptional visuals:
Blog header images

Blog post images

Banners and

Event/ebook/tutorial visuals and

Social Media visuals: profile pictures, cover images, post images and ads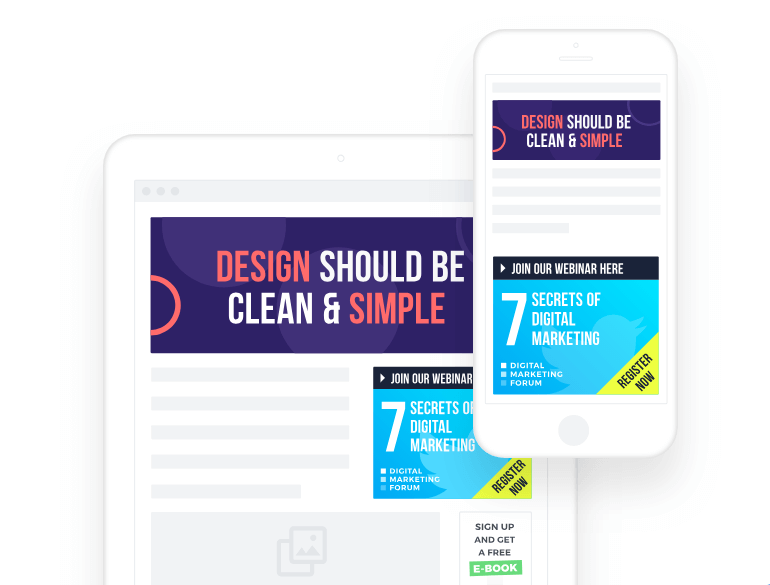 To keep your blog up-to-date with the everchanging online trends, you need to rotate and change your visuals on a regular basis. Like most people, you probably haven't spent the past years digging into Photoshop or Illustrator to create professional designs. So, you have two choices: hire a designer or do the visuals yourself.
With Creatopy you can create beautiful website images in minutes. You can find loads of templates and free stock photos to illustrate your ideas. More, you'll find Social Media preset sizes, and ready-made templates to keep your feeds updated and followers engaged. From Facebook to Twitter and Youtube, our design software hosts thousands of customizable templates for you to choose from.
Reach for the stars!
I hope now that you've read this article, you feel more confident in building a career as an online marketing freelancer. You know that you're not alone and that there are countless possibilities and opportunities. Thank God, the internet provides loads of resources for you to refine your online marketing skills and get certified as an online marketing specialist. And, luckily, there's Creatopy, a complete and easy-to-use online design tool to help you out with your work.
So, there's nothing left for me to tell you, except for this sincere wish (and advice): follow your dreams!
Illustration by Anita Molnar