7
minutes read
Here at Creatopy, we've put together a list of graphic design trends that will rule in 2019 to help you stay up-to-date with the evolution of the industry and hopefully, inspire you in your creative process.
As you may expect, some trends will continue to develop (3D, illustrations and bold color palettes), while others will be an absolute surprise. We will see an upsurge of graphics inspired by the golden past of advertising and illustration.
In this context, we can either choose to experiment with design styles or stay true to our own and adjust it slightly to fit the landscape.
One thing is certain though, we all need to be aware of the trends.
"Our design team is constantly searching, experimenting and trying new tools and trends to stay on top of the industry as far as it goes to banner ads, templates, design suggestions, and in-app content. As a designer, you must create visuals that stand out from the crowd. I like to call them cutting-edge visual designs." Gery Meleg – Head of Design @ Creatopy
So, let's go through them all!
1. Isometric Design
Isometric design has naturally evolved from the flat design style that has been around for many years. This technique is basically a method of drawing 3D objects in 2 dimensions.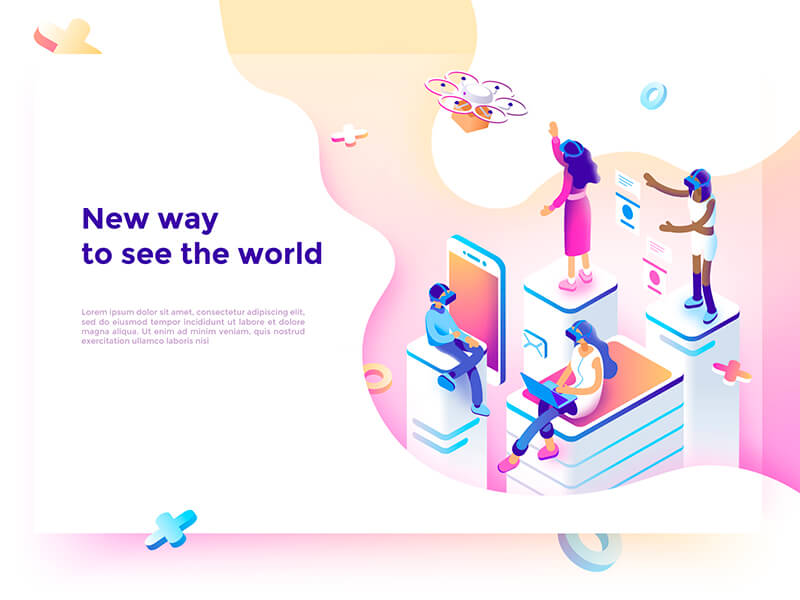 Artist: Dmitrii Kharchenko
This style is highly used to create illustrations and if we pay close attention, we notice that illustrations represent a big proportion of today's website images. This happens because illustrations can tell a story and offer a positive experience at the same time, but also because people are highly saturated with stock photos.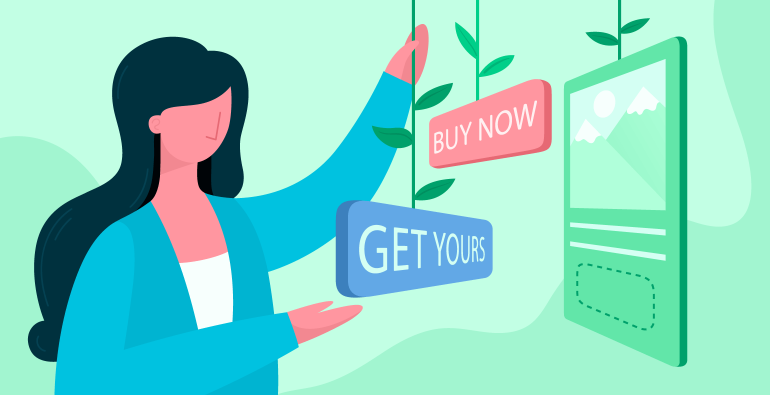 Artist: Anita Molnar for Creatopy
You'll find isometric design in the field of icons also. It has replaced flat design for many years now and – I wouldn't be wrong to say – it has become the norm.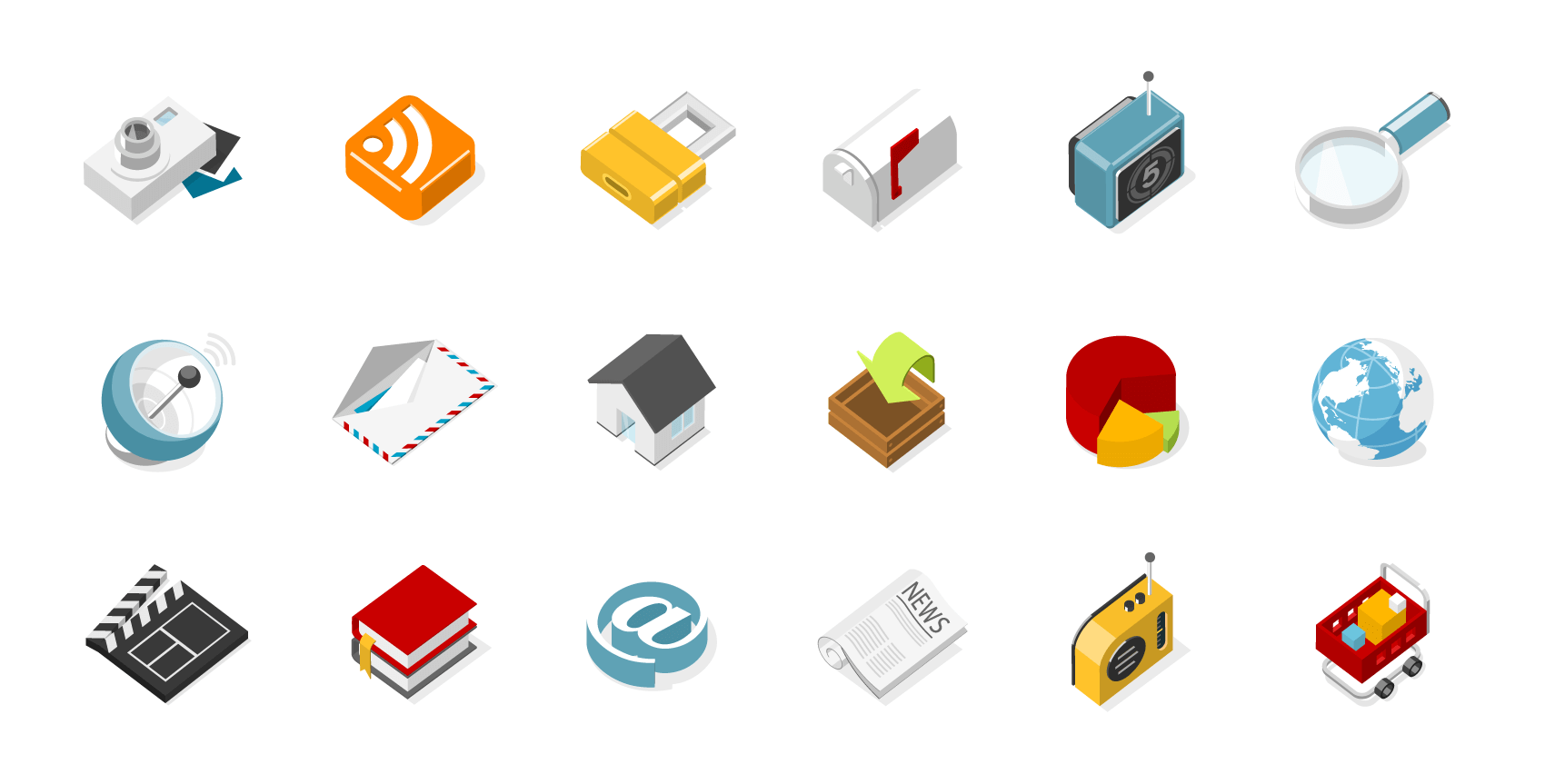 2. Animations
Graphics in motion will continue to develop in 2019 with new surprising ways of expression. Thanks to the technological advancements and the ability of designers to create, animations are currently the stars of graphic design.
Not only do animations allow designers to explore motion, but they also provide brands a complex media to state their personality.
https://www.facebook.com/svgator/videos/1893415980704148/
Credit: SVGator
Artist: Alexey Mozgovets
Here below, I've listed 3 main directions that animations will take in 2019:
Typography in motion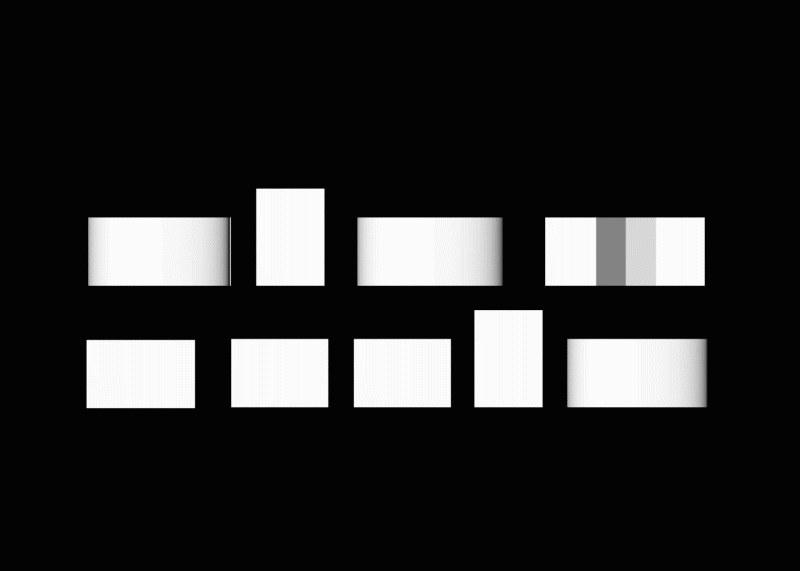 Artist: Vincenzo Marchese Ragona
You've probably seen some ads where the text was bouncing, expanding or dancing around. This is called typography in motion and you'll probably see it a lot more in 2019.
This technique is great to catch online users attention, it adds power to a message, making it more convincing and efficient.
3D Animations
Artist: Marc Urtasun
3D animations have made their way into advertising for a while now, and 2019 will be their year. Graphics in motion allow designers to create spectacular animated ads, offer an incredibly surprising experience to the users and add value to a brand's reputation.
I wanted to show you this particular example from Nike to understand where 3D animation is heading to.
Seamless transitions
Artist: ILLO
Smooth transition effects between frames are being replaced by seamless transitions, where each frame transforms into the next one, to create a fluid visual flow.
I believe this animation from AirBnb China perfectly illustrates what can be done with seamless transitions and how this technique can add a new meaning to the story. In this case, it emphasizes the ease and benefits of working through the AirBnb platform.
3. Evolved 3D
3D looks more and more like the real world and less like drawing. Designers are adding depth and details to create real-life like illustrations.
Characters are coming alive, miniature buildings invite us in, and abstract shapes appeal to our imagination.
How will 3D evolve in 2019?
Depth

AR (Augmented Reality)

Abstract shapes and compositions

3D typography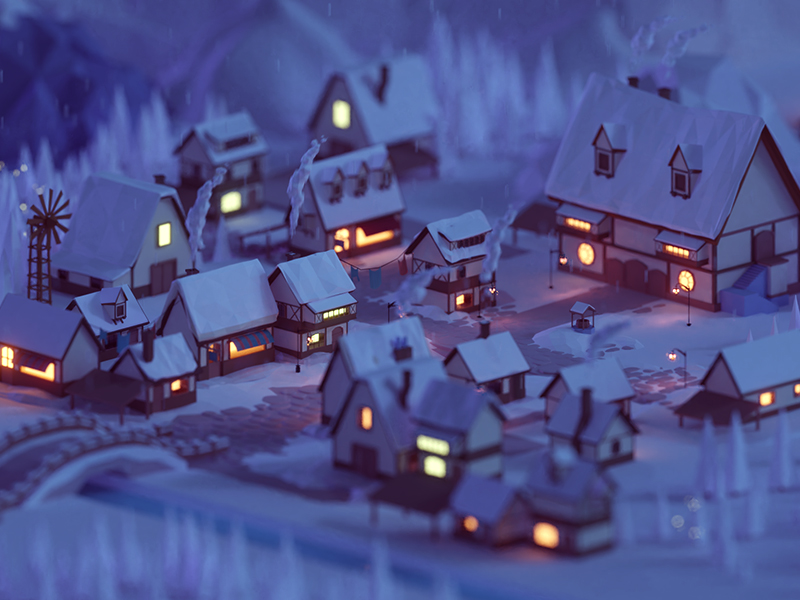 Artist: Mohamed Chahin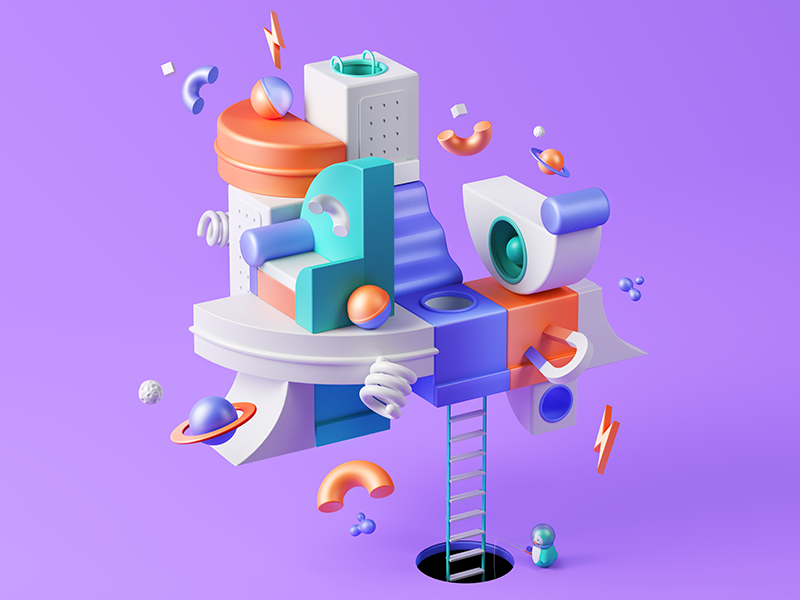 Artist: Ueno
4. Asymmetry
Asymmetry does not mean unbalance. It simply offers another visual perspective, where elements don't have equal weight. The interest of the viewer is guided by the artist and some areas are particularly emphasized.
This graphic style represents a rebellion against the rigid grid-system that has been the norm for decades. And it allows designers to free their creativity.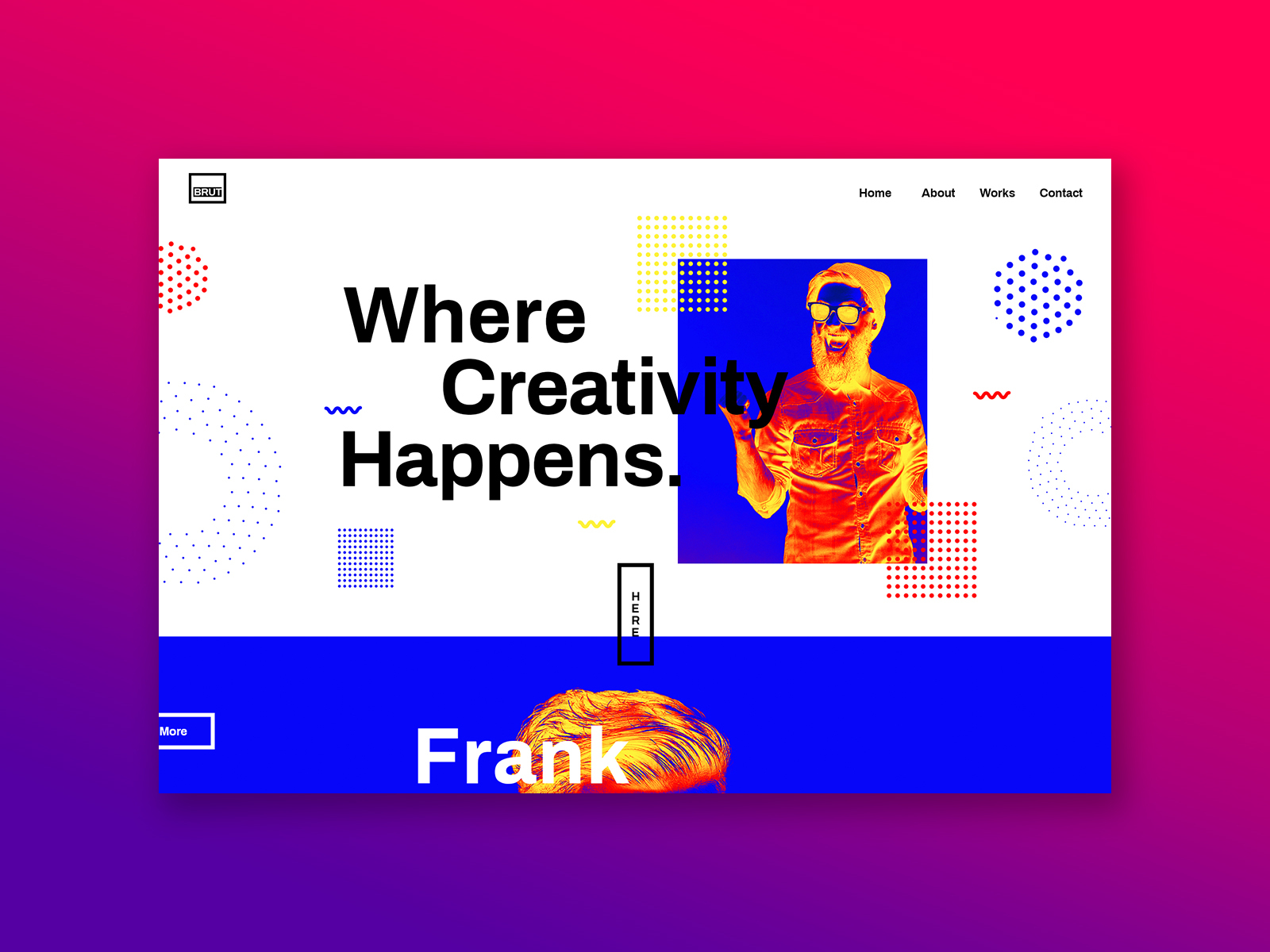 Artist: LeeAgosila
Even big brands such as Pepsi have embraced rebellion and used asymmetry in their most recent logo version.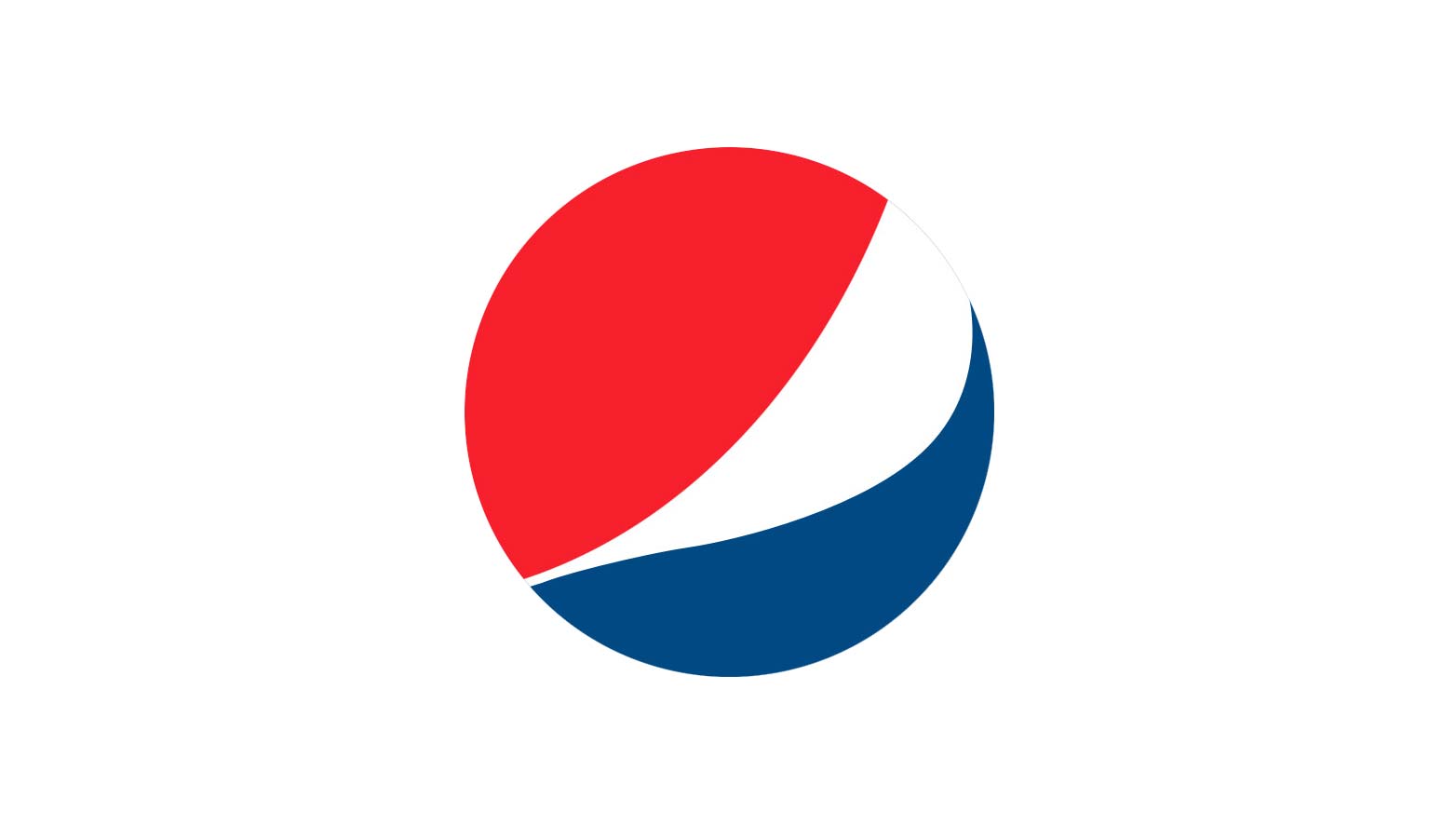 If we are to be totally honest, asymmetry brings a breath of fresh air. A new perspective among the many graphic trends.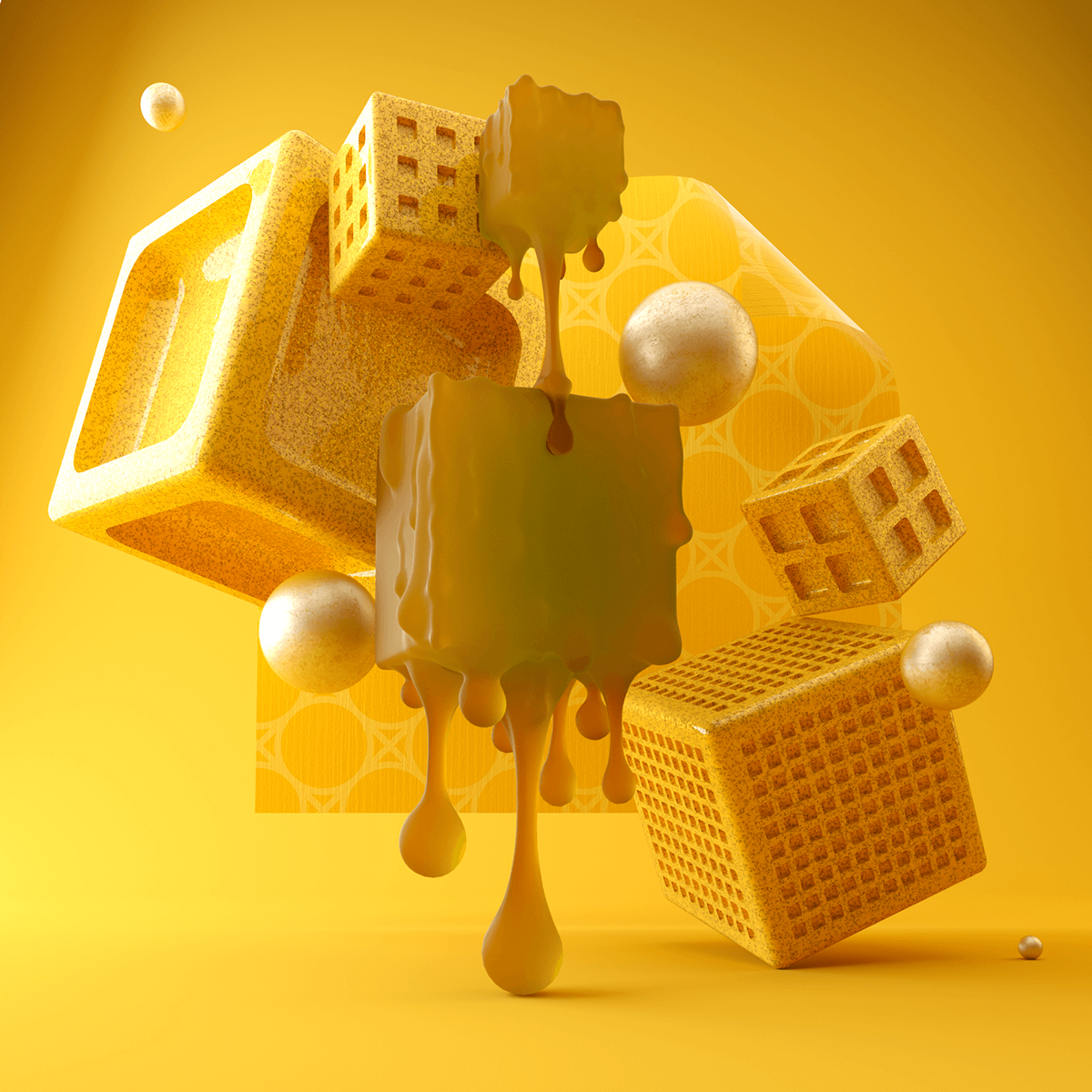 Artist: David Brodeau
5. The retro advertising illustration style
In a digitalized world, some designers feel the need to go back to the roots of advertising and take their inspiration from the retro illustration style.
I am talking about the 50s and 60s illustrations used in the advertising industry, where curvy ladies (or handsome gents) used to accompany products in ads. Also, colors were less saturated, due to the camera technology available at that time.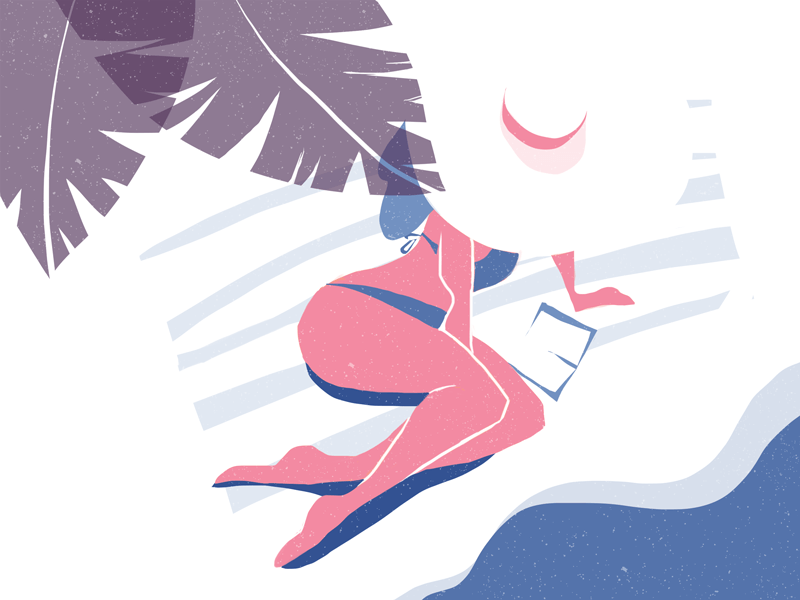 Artist: Zara Magumyan
The truth is, in today's context, retro graphic design stands out and it has the potential to touch those of us with a highly emotional and nostalgic side.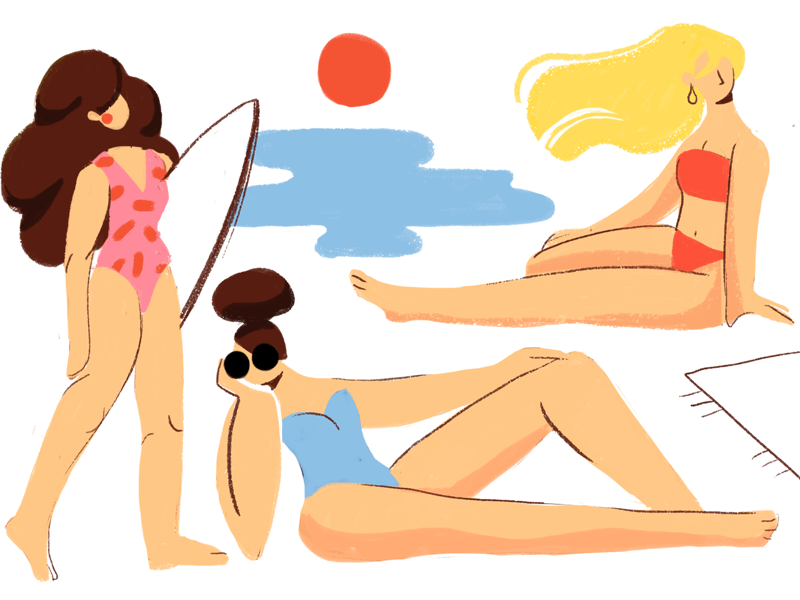 Artist: Zara Magumyan
6. Collage
Collage is an art technique that refers to putting together bits of images from various environments. What emerged as a modernist protest at the beginning of the 20th century, has now entered the digital arena. Among the many graphic design trends that we will see in 2019 collage will be one of them.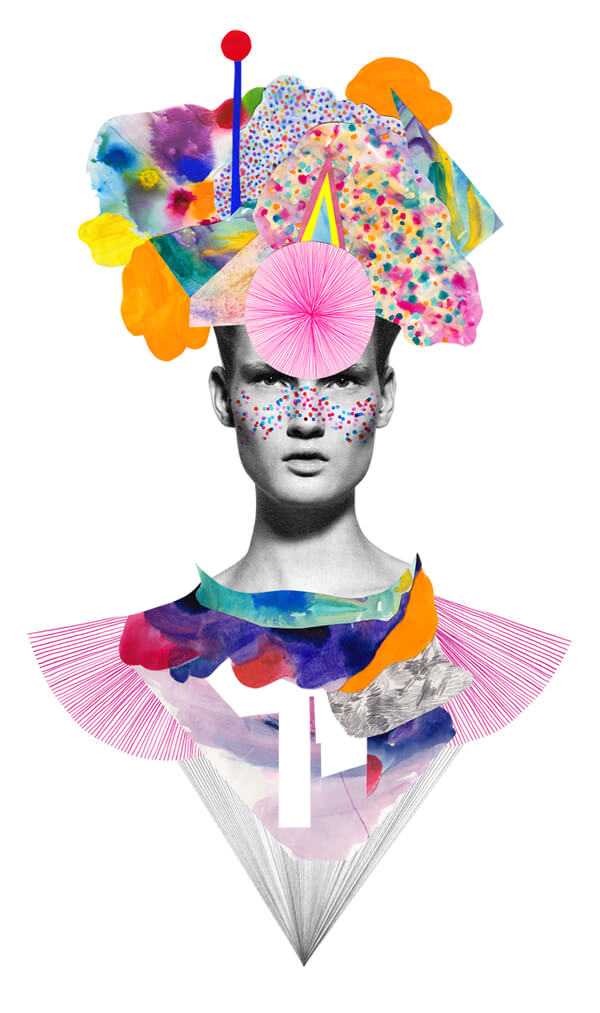 Artist: Niky Roehrenke
In graphic design, collage combines parts of different textures, colors and backgrounds, characters and objects that have – seemingly – nothing in common.
The message of a collage poster stems exactly from this unfitting mix of elements.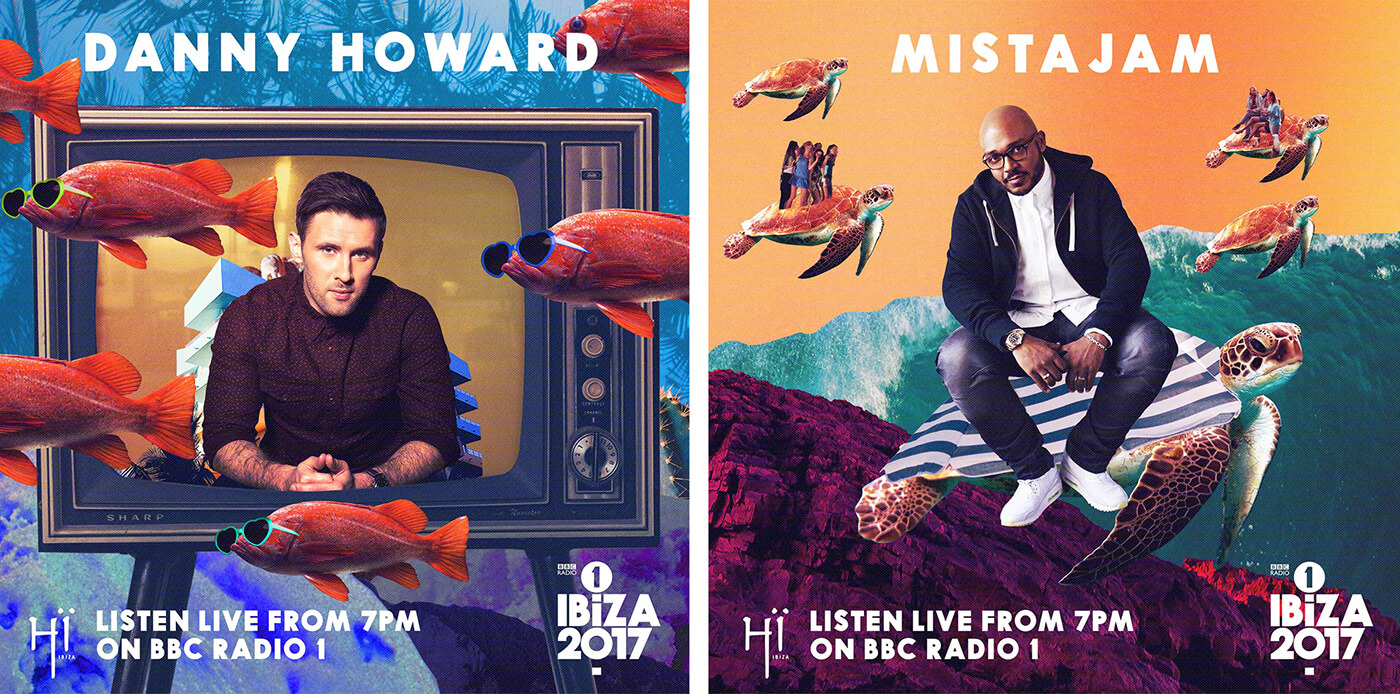 7. Bold colors
Are designers becoming bolder and bolder? Or are they trying to break out of the clichées and stand out?
Whatever the reason, bold colors will definitely be a 2019 graphic design trend, and we will see a lot of playful color palettes out there.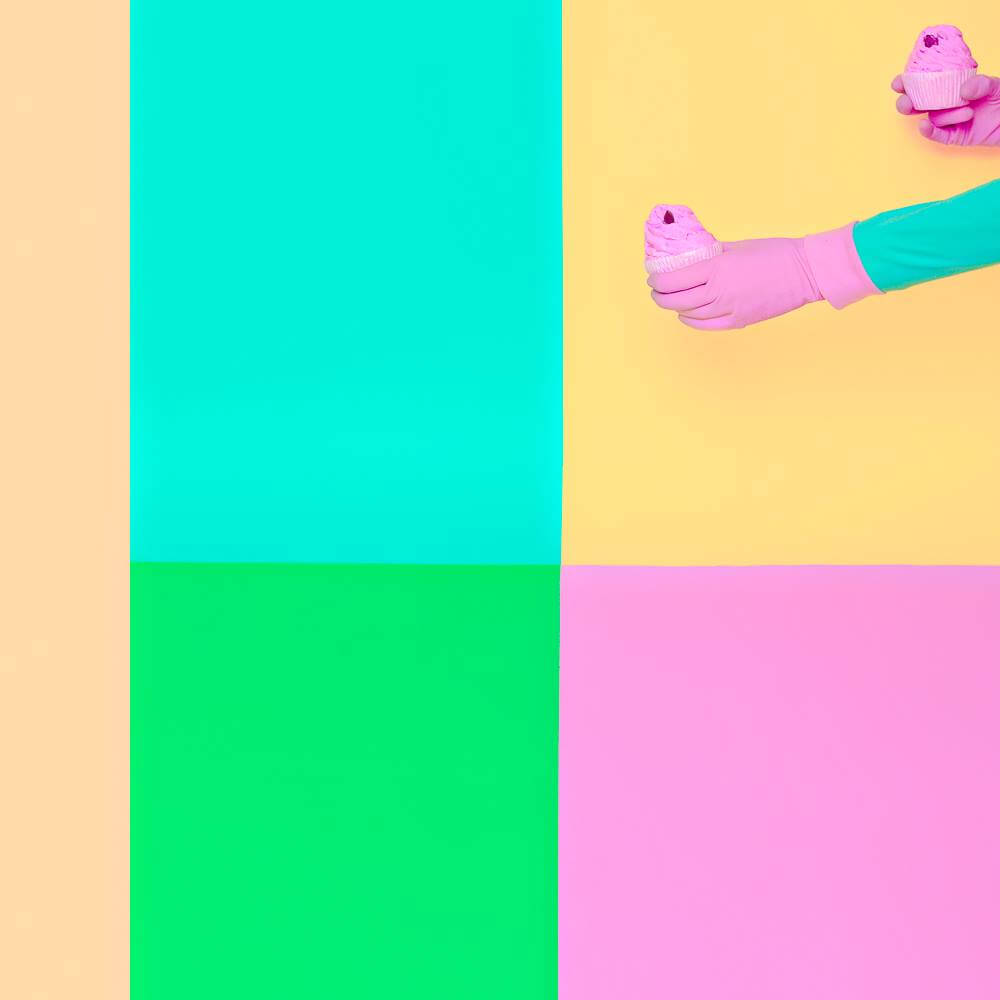 Artist: Jenia Porechenskaya
From neon color combinations to screaming complementary colors, everything is possible. So, we need to get used to being surprised.
One thing is certain: bold colors are a sure bet to help an ad and brand become memorable.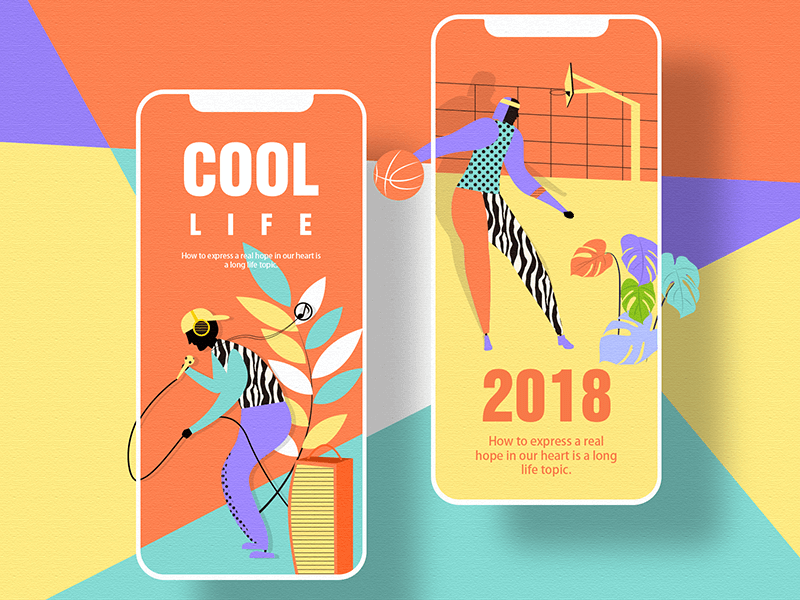 Artist: Xiond
Here are a few characteristics of the bold colors range.
Bold colors are:
Energetic

Rich

Vibrant

Bright

They pop and catch the eye.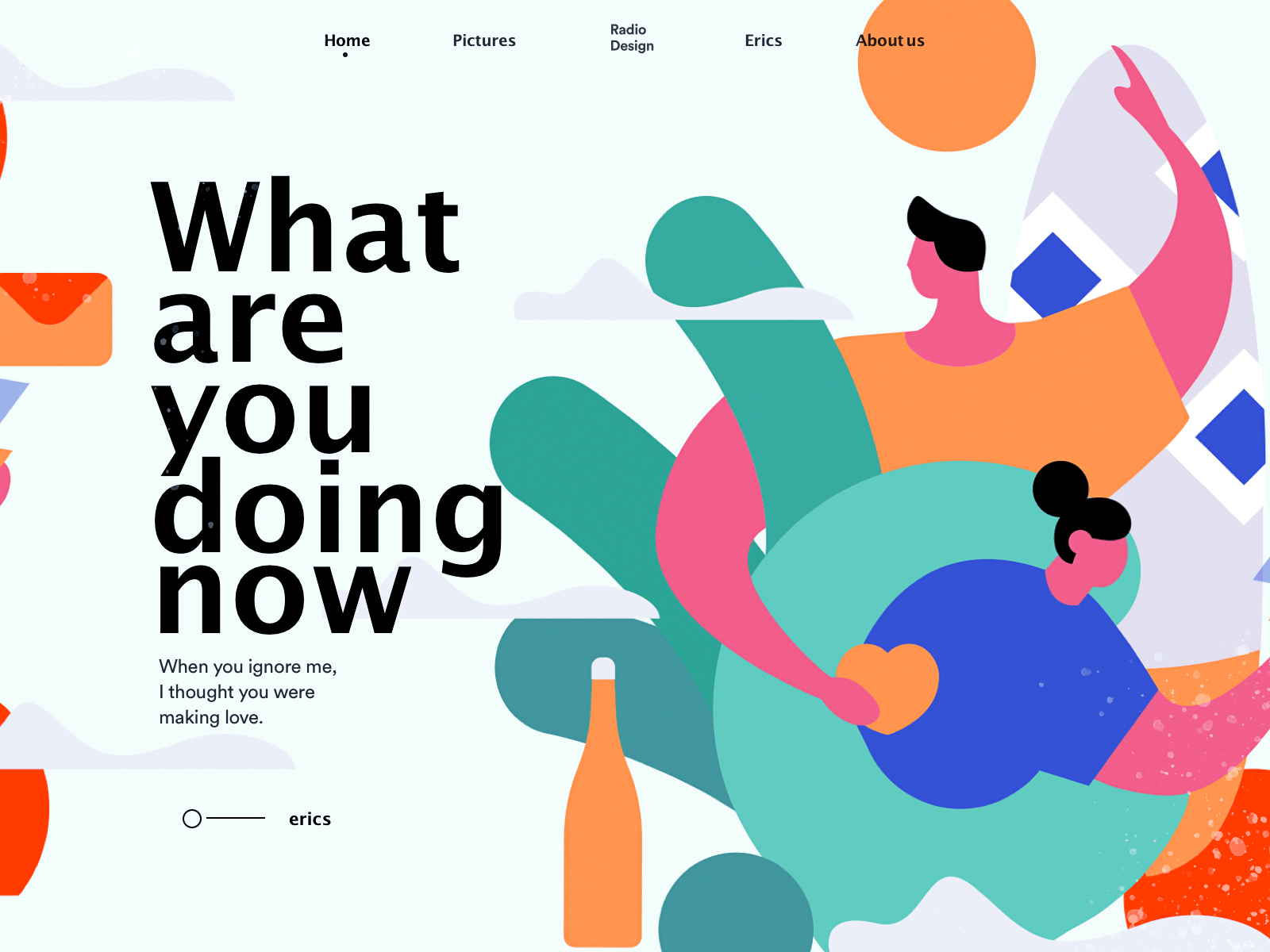 Artist: Eric Sun
Takeaway: colors can make or break a design, so choose your colors wisely.
8. Complex Gradients
Gradients – color transitions – have evolved to the point of using multiple shades of colors to create depth and incredible vividness. It seems like this design technique has a lot to offer, so I'm eager to see how designers will play with the tones in 2019.
Artist: J. Hua
Some gradient combinations that will rock the world in 2019:
Blue & Violet

Red & Orange

Blue & Turquoise

Green & Turquoise

Yellow & Orange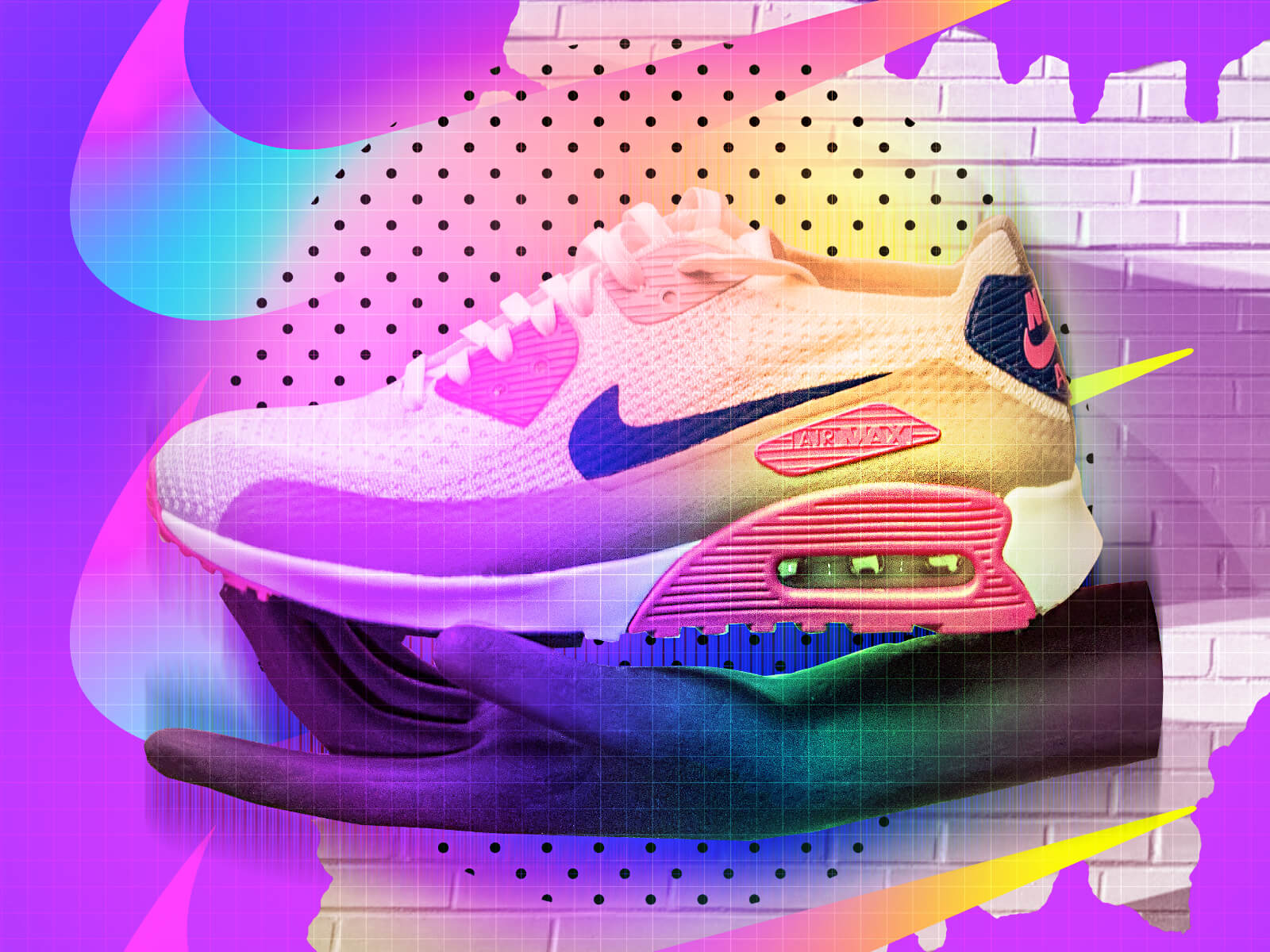 Artist: Studio JQ
9. Nature & Botanical elements
As people evolve to a more eco-conscious attitude in their day to day life, so does graphic design. In an attempt to meet this new preoccupation with the environment, healthy living & eating, designers have started to use nature-inspired illustrations. This graphic design trend uses botanical graphics and stylized elements from nature to appeal to our sensitive selves.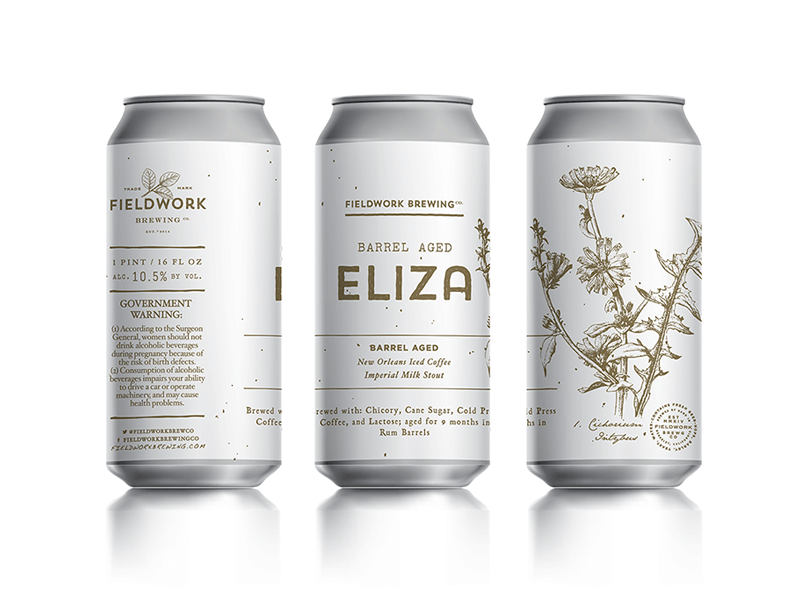 Artist: Scott Shawn
Nature is present everywhere from illustrations to packaging, branding and display ads.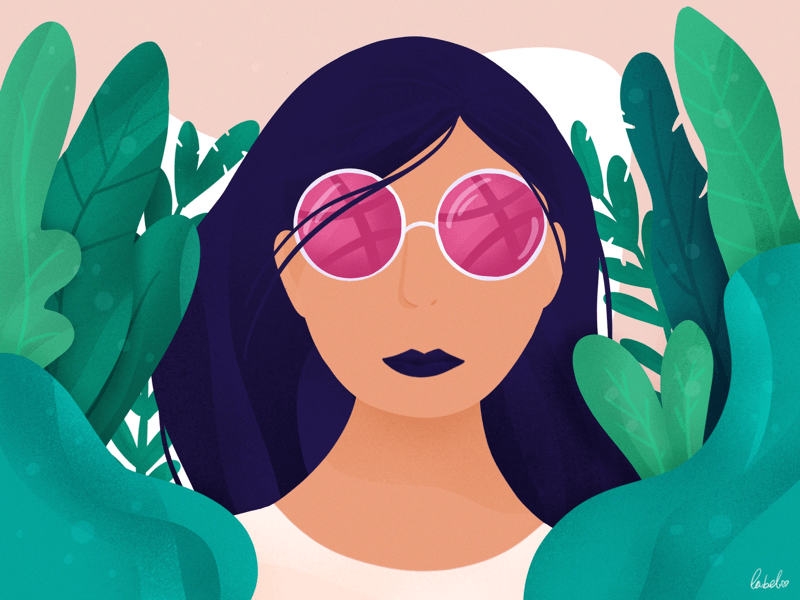 Artist: Natalie Label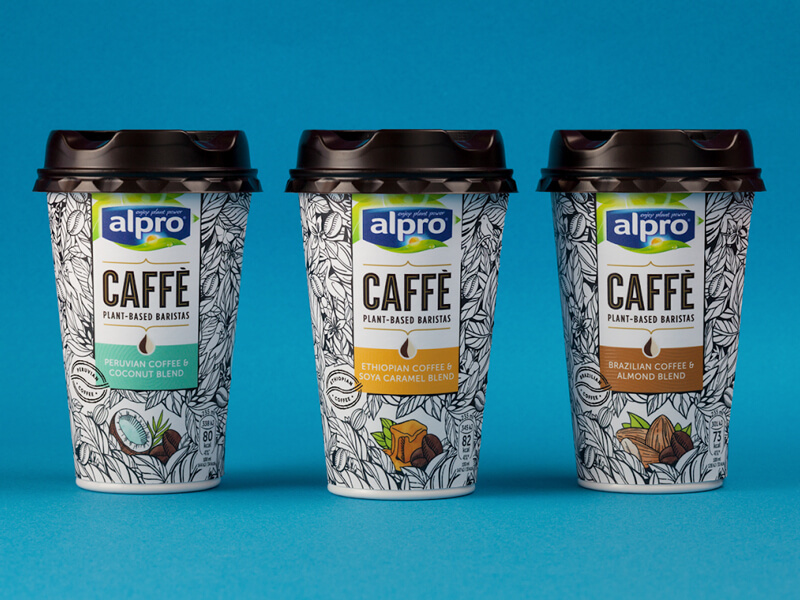 Artist: Maggie Enterrios
No doubt, the style is refreshing and compensates for all the artificial materials and devices we use on a day to day basis.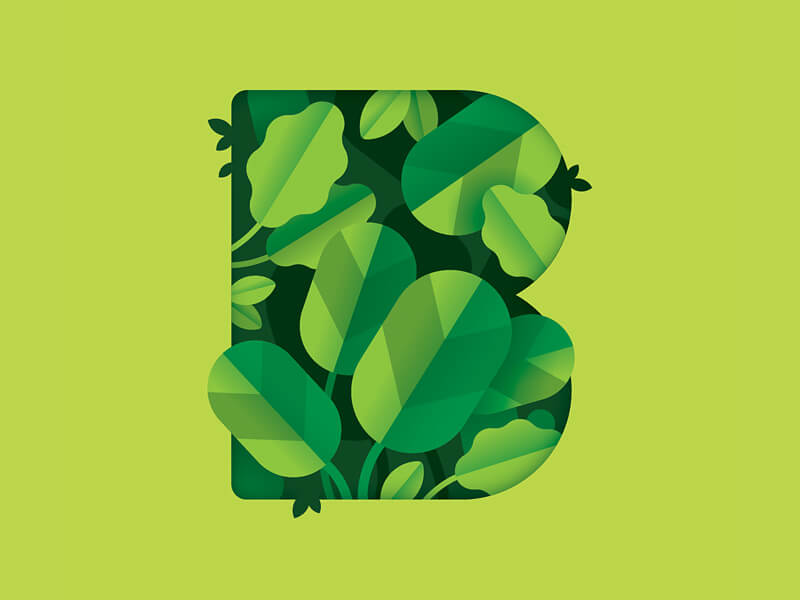 Artist: Gregory Darroll
10. Huge typography
There's a growing trend of using still or animated typography to promote a product or brand. Typography is great to make a statement or to draw attention toward a philosophy.
Artist: Guillaume Kurkdjian
Whether it's a custom typeface, sans serifs or serifs fonts, typography can act as a statement, slogan or call to action.
The example below shows just how typography can help someone state their case plain and simple.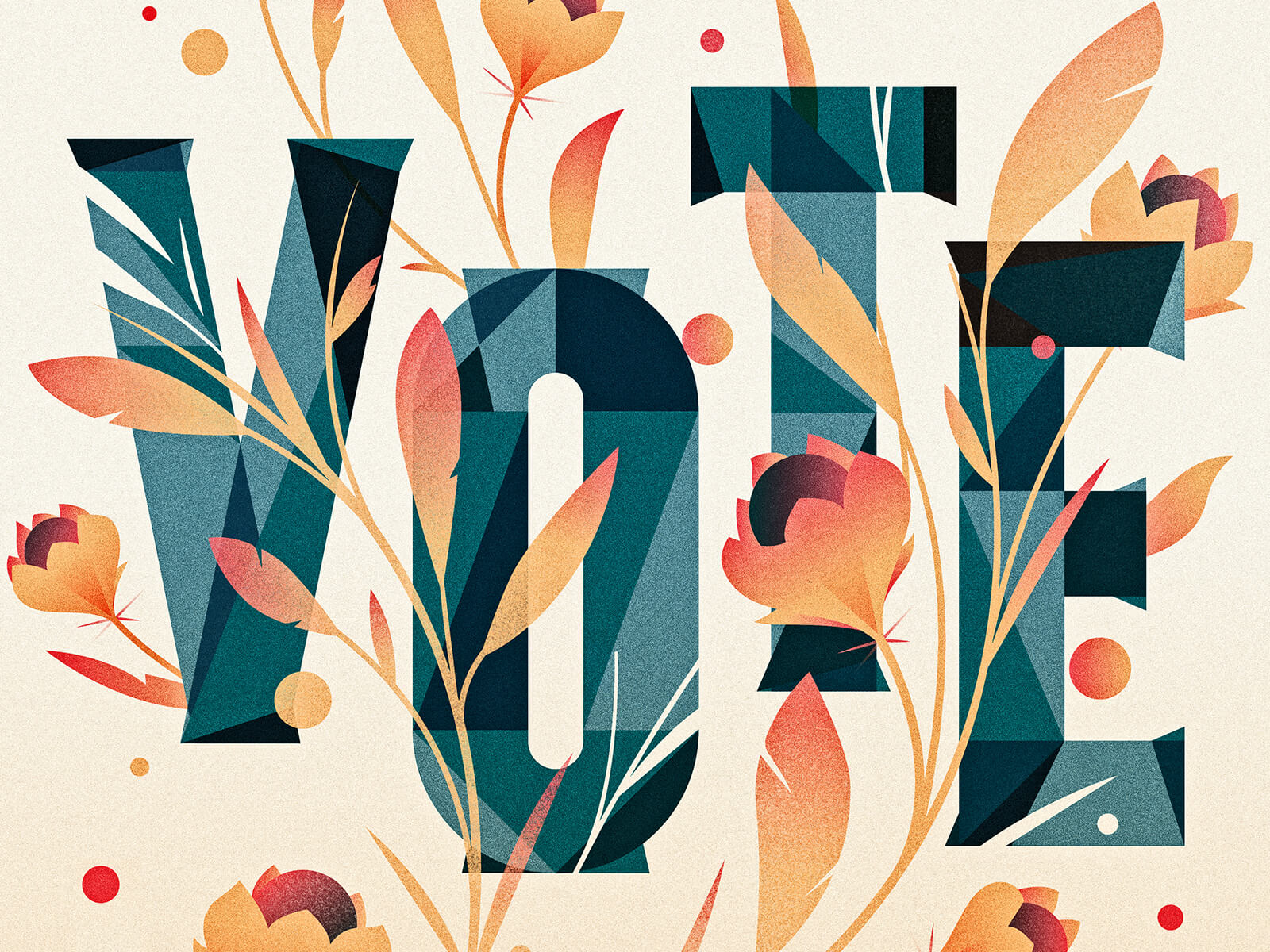 Artist: Nick Matej
A world of inspiration
Graphic design trends are an expression of our culture, society and technological developments. That's why, if we want to be up-to-date with the latest trends, we must be watchful of everything around us, from cinema to fashion and devices. Inspiration is everywhere around us, all it takes is to translate it into graphic design.
Illustration by Anita Molnar