8
minutes read
Social media is more important than ever, and that's also true for healthcare marketing.
The impact social media has on the healthcare industry is huge, becoming a force that can no longer be ignored.
Whether you own a clinic, work in the healthcare industry, or are a healthcare marketing specialist, you must have a professional presence on the most important social media platforms.
There's no better time than the present to create your healthcare social media marketing strategy and start making a difference in your patients' life.
Remember: as a healthcare provider, you represent more than just a business. You are promoting a necessity, not only a traditional product or service people buy on impulse.
That's why you have a huge responsibility to share correct information and ethically use social media.
In this article, I'm going to show you the best practices of social media in healthcare, using examples of how to leverage social networks to create awareness and engagement and bring relief to patients.
But first, let's see why it's essential to be present and active on social networks as a clinic or healthcare provider.
The Power of Social Media in Healthcare
People trust social media more than they trust any other traditional marketing channel, which helps them decide when it comes to healthcare providers.
A study shows that in the US, 8 in 10 Internet users search for health information online, and an astonishing 74% of these people use social media.
Also, 41% of patients say that social media may impact which physician or hospital they choose for care.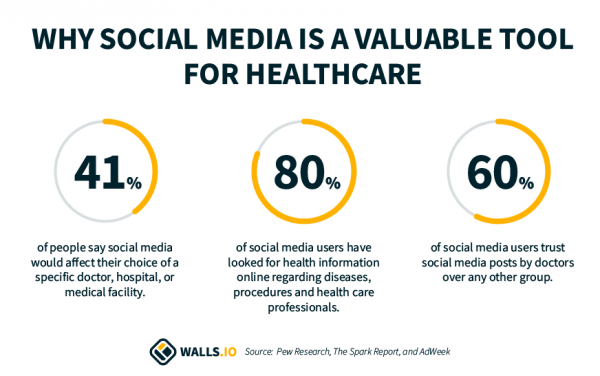 Despite these numbers, the healthcare industry seems to be relatively slow at adopting the social media environment.
Studies show that only 26% of hospitals and 36% of physicians in the US use any form of social media. If you are not amongst them, you should step ahead and start working on your community management strategy today.
Social media for doctors doesn't have to be complicated. But if you want to start using social media as a healthcare specialist, you must do your best and learn from the best.
So here's a list of tips, best practices, and examples you can use for your healthcare social media marketing.
Stick with us, and you'll also find a list of free professional healthcare templates you can use to boost your engagement and create a healthy community.
Best Practices for H
ealthcare Social Media Marketing
There are many ways you can use social media in the medical field.
You can provide educational content for your patients or followers, improve your credibility, and increase awareness of certain illnesses.
Here is a list of tips and examples to inspire you when building your healthcare social media marketing strategy.
1. Spread accurate information during healthcare crises
The ongoing health crisis generated by the spread of the novel coronavirus virus is an excellent example of why it's essential to use social media as a healthcare provider and how you can use it for a good cause.
It's more important than ever to have an active presence on social media in these uncertain times. As a healthcare specialist, you have the authority to inform the public about health measures, how to stop the spread of the virus and provide reliable sources of information.
Unfortunately, fake news and misinformation on COVID-19 are still spreading like wildfire, and healthcare providers have the power to educate the public.
Here's an example of how the National Foundation for Infectious Diseases chooses to educate their community on safety measures regarding COVID-19.
RT to Share: Recent news of interest focused on #COVID-19 and preparing for potential co-circulation and co-infection during the 2020-2021 #flu season https://t.co/HtN76Oi6nh pic.twitter.com/lHFzmnFSkH

— NFID (@NFIDvaccines) September 24, 2020
Here's another example from the Cleveland Clinic on how to wear your mask correctly to slow the virus's spread.
https://www.facebook.com/ClevelandClinic/photos/a.117147798099/10157568508543100/?type=3
2. Educate your patients with healthcare tips
Educating your patients on different health issues is one of the most critical missions healthcare social media should focus on. We recommend focusing on prevention and a healthy lifestyle but also on recognizing the symptoms of certain conditions.
For example, the Mayo Clinic created a video series on Facebook to educate the public on popular health and wellness topics. Here's a short yet informative video on how to prevent heart palpitations.
3. Don't be afraid to have fun
In the medical field, the topics you talk about on social media have to be treated responsibly, but this doesn't mean you can't have some fun when the context is appropriate.
Here's a cute example from Thriva, a health monitoring service. Keeping in mind that most patients fear or avoid seeing a doctor when they feel unwell, they created a marketing campaign with a short video for Halloween. The message was that checking your health is not that scary.
4. Raise awareness with creative campaigns
As mentioned above, a little bit of fun never hurt anybody, especially if it's for a good cause. Creating a viral and funny campaign to educate people on severe health issues is doable. And, if done right, it can become an instant success.
Let's take a look at how the Movember campaign conquered the world.
Every November, men worldwide that get involved in this campaign grow a mustache to increase awareness and raise money for a good cause. The campaign's objective is to educate people on serious men's health issues, such as prostate cancer.
But, who says educating people about a cause can't be fun?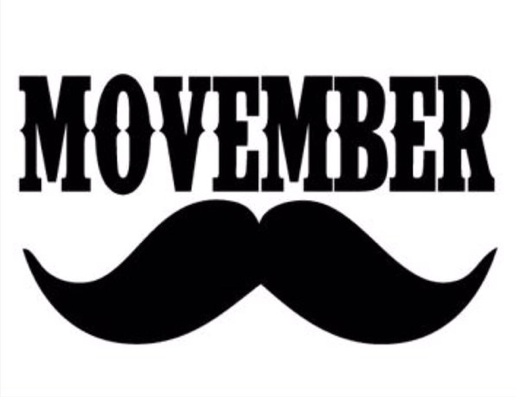 The world's most famous brands joined this movement and are helping to spread the word about it. Here are a few great examples from Dr. Pepper, Google, and Toblerone: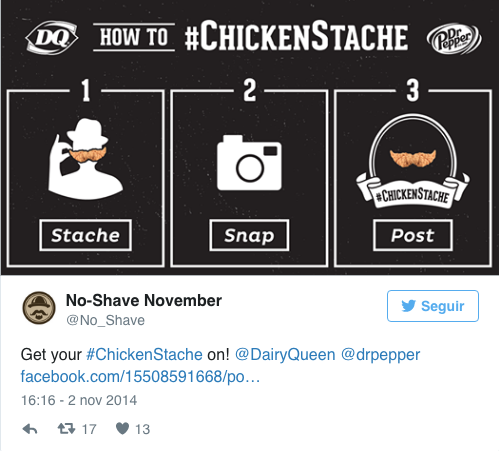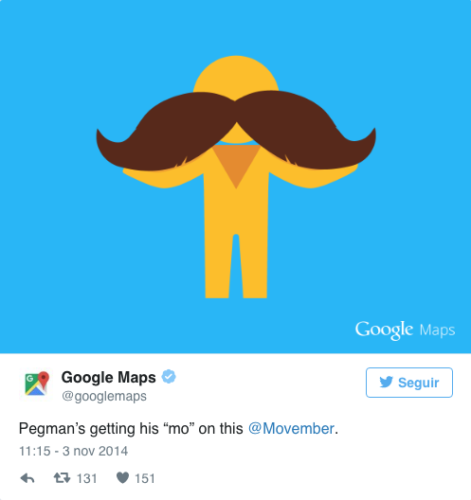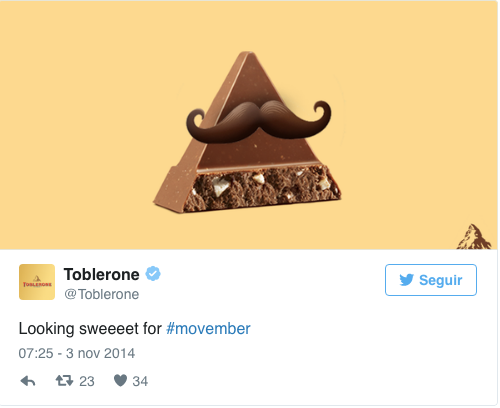 Let's take a closer look at another similar campaign, this time in regards to raising awareness about breast cancer.
Carilion Clinic initiated this campaign on Twitter, using the catchy #YesMamm hashtag to raise awareness on early diagnostics and answer questions about this type of cancer.
The campaign generated a lot of traction, and social media users engaged with it, proving the power of a social media campaign done right.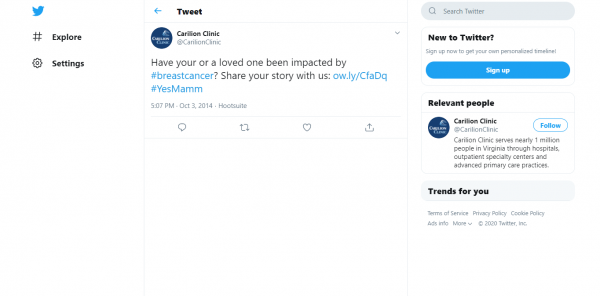 5. Create a community where people can connect
People also use social media to feel included and be part of a community. Therefore, using these platforms to connect to people affected by the same medical conditions plays a vital role in patients' life.
People with chronic illnesses or living with specific conditions often feel like they want to isolate themselves due to their illness, making them feel alone or rejected.
That's where the power of social media can come into play. It can help people around the world connect, so they don't feel alone.
You can create a Facebook group where people feel free and safe to share information, meet other people with the same conditions, and support each other.
Research shows that 30% of the top US hospitals use Facebook Groups as part of their social media strategy.
Here's an example of a group created by the Mayo Clinic for patients with Hypertrophic Cardiomyopathy. In the group, people can connect with each other, get information on the Mayo Clinic programs, and get help with treatment options.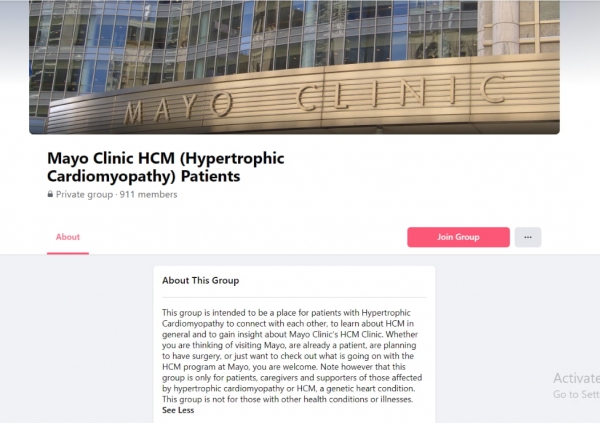 7. Help patients overcome doctor visit anxieties
One of the most essential roles of healthcare social media, which is often overlooked, is making patients feel better about going to the doctor. Many patients are afraid or feel uncomfortable about doing this or getting tested, and they need assurance that it's nothing to be worried about.
Sharing friendly and empowering messages can help patients find the courage to go to the doctor and focus on prevention.
Dental anxiety is a common problem, and it's actually one of the most widespread medical fears among people. According to a dental anxiety study, the prevalence among the people is 58.8%. Based on the severity of symptoms, 27.2% were moderately anxious, 19.1% highly anxious and 12.5% extremely anxious.
Here's how Expressions Clinic addressed that fear in their social media strategy:
https://www.facebook.com/roscreadentist/posts/3304747202949583
8. Respect the patients' privacy on social media
The use of social media in healthcare should be accompanied by some rules and regulations. Respecting patients' privacy on social media is a matter of ethics but also a legal issue. You should not, by any means, share sensitive information about your patients on your social media.
Posting any kind of diagnostic or medical history information without patient consent may constitute a HIPAA violation.
It's important to understand that patients do not need to be identified by name to discover their identity. Posting something where you don't specify the patient's name but include details that could lead to the patient being identified is considered a HIPAA violation.
Free Healthcare Templates for Your Social Media Strategy
If you don't know what to post on your social media, get inspired, and use one of our templates. Here are some of our best social media healthcare banner templates you can use to boost your social media strategy.
COVID-19 Prevention Template
Whatever your role might be in the healthcare industry, the world needs you now. With your authority as a healthcare professional, you can help people understand how they can protect themselves and the people they love.
Here's one of the free COVID-19 templates you can share to help people understand the safety measures they can take.
Medical Statistics Template
Using numbers and figures helps patients better understand the situation and see the bigger picture regarding medical data and statistics. Sharing infographics or visuals with statistics can help you gain credibility as an expert and share awareness at the same time.
Medical Fact-Check Template
Sharing credible information from reliable sources is the only way to beat fake medical news and inaccurate information. Here's a great template you can use to start your own myth-busters section and contribute to educating your patients and audience.
Healthcare Tips Template With Illustrations
Visuals with illustrations and checkboxes to share health tips are both visually appealing and help patients remember the content easier. Use this template to share tips or inform patients how to stay healthy or overcome certain affections.
Medications Healthcare Template
You can use this template to share any news or information on medications, treatment options, or programs for your patients.
Health Insurance Social Media Template
Promote your health insurance and help patients understand the importance of having one. You can do this with ease using a health insurance social media posts. All you have to do is click on the image, edit this template, and share it on the social media network of your choice.
Dental Social Media Template
If you are a dentist promoting your clinic, we've got your back. Here is a social media template for dentists you can use to promote your message, campaign or discount offer.
Conclusion
I'm hoping this article helped you shed some light on how to start working on your strategy and why social media and healthcare is important.
Stay with us and follow our blog to find out more about social media and healthcare marketing, how you can create a healthy community, help patients, and promote your business at the same time.