8
minutes read
Here's one to a holiday that paints the town red. Literally and figuratively.
Most people adore it and celebrate it by buying gifts or even proposing, but there's also that category of us that think a symbolic gift, like a card with a cute Valentine's Day design, will do the trick.
But marketers and advertisers have to prepare for both scenarios.
So, how can you get ready for a Valentine's Day advertising campaign?
Among other things, you'll need a bit of inspiration.
Whether you celebrate Valentine's Day in a traditional way, or you want to show your appreciation towards a friend, coworker (something like Galentine's Day), or even to celebrate yourself, I gathered 14 of the best Valentine's Day marketing campaigns from 2021.

1. Tinder x Spotify Valentine's Day Playlist
Music connects people, whether it's on Valentine's Day to set the mood, or during any other day of the year when you feel like sharing a part of yourself through music.
But on a special night like Valentine's, it can definitely create an atmosphere that brings you closer to your date.
It goes almost the same for podcasts. They can spark incredible conversations, so you can find yourself talking for hours.
Tinder found that if a user ads an anthem to their dating profile, it boosts their swiping experience and gets more matches. So last year, they partnered up with Spotify for a Valentine's Day marketing strategy to create playlists with top love-themed tracks and podcasts.
This was also a plus for Spotify, which experienced a 49% increase in love-themed global listeners compared to the previous year.
Needless to say, this campaign was a success, showing that matching two apps can be as good as matching two people.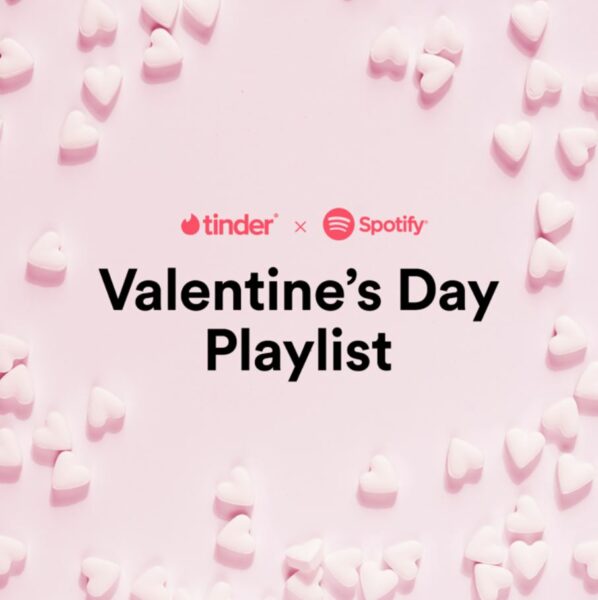 2. Gucci Valentine's Day collection
Last year, Gucci made sure people could buy luxurious Valentine's Day themed gifts by creating a collection of bags, pieces of jewelry, fragrance, and makeup just perfect to offer to that special someone.
By the look of this collection, I think it's safe to say that Harry Styles approves of it and that Gucci nailed once again the concept for their Valentine's Day campaign.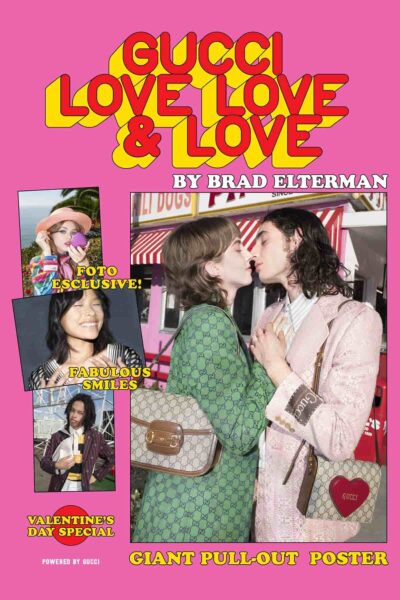 Other brands like Nike, Fenty by Rihanna, Lay's, and Burger King launched Valentine's Day edition goods as well.
3. Ghosted for Valentine's Day
In 2021, ampm was one of the official sponsors of Costa Rica's biggest music festival, Picnic Festival, where Karol G was announced as a headliner.
For the Valentine's Day marketing strategy, they used a highly creative giveaway.
Because in 2020 she released one of the most popular reggaeton hits, Tusa, ampm used the song lyrics which tell the story of a girl ghosted by her partner, to promote giveaway festival tickets to those ghosted on Valentine's Day.
The ghosted people had to show evidence, and the worst ones got their tickets to the party.
The results? More than 5,000 ghosted conversations were received, there were 3.1MM impressions, and 2.4MM people were reached.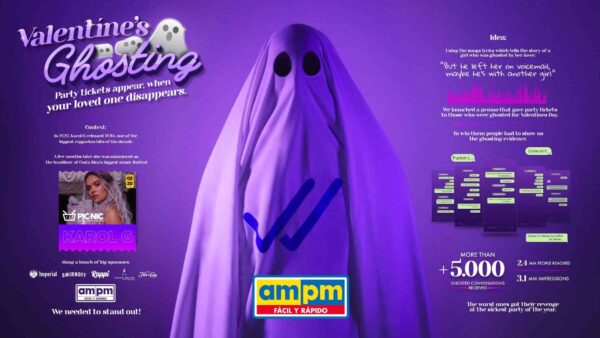 4. Logistical Nightmare
In the Philippines, there is a known thing that relationships between Northerners and Southerners end because of "geographical incompatibility."
So Sakay.ph, an app created to help people with their daily commute, thought of something quite clever to increase brand awareness and the number of app downloads.
They launched a feature that solves the problem of long-distance relationships by calculating where the couples can meet halfway based on their distance, travel time, and real-time traffic updates. This way, no one has to compromise by traveling more.
And it worked.
In 2021, for Valentine's Day, more than 10,000 couples used the app to meet halfway. There was also a 1.3M total campaign reach and 250K additional app downloads.
We could say this Valentine's Day marketing campaign worked for both sides quite wonderfully.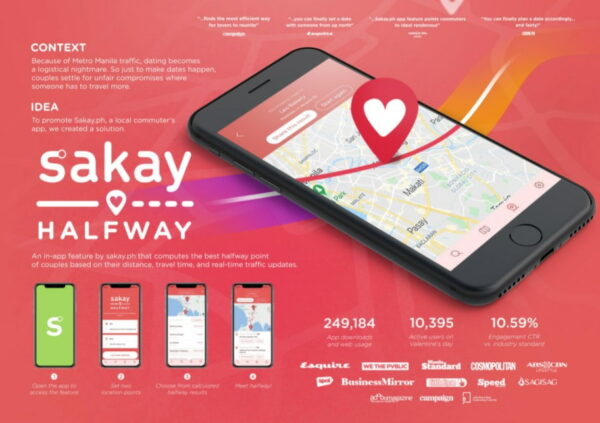 5. Exchange the Clothes After Your Ex
What should you do with all the clothes left from your ex? Zalando offered the perfect solution, which works for you and nature alike. They suggest Valentine's Day as the opportunity to arrange things and, instead of throwing away the clothes, giving them a second life through Zalando Pre-Owned.
The company prepared a Valentine's Day advertising campaign that shows three different love stories that end in a clothing-throwing situation, raising awareness about the importance of sustainable fashion.
This proves that a Valentine's day campaign can be a perfect opportunity to think about other things besides gifts.
6. Tender Lovin'
Last Valentine's Day, A&W, the restaurant notable for their root beer floats and the invention of the bacon cheeseburger, raised the white flag and ended the Chicken Sandwich War through their Hand-Breaded Chicken Tenders inspiring people to make Chicken Tender Lovin', Not Chicken Sandwich War.
People could even win Tender Lovin' products like Hand-Breaded Chicken Tender Body Pillow to snuggle if they're alone on Valentine's or a Tender Lovin' Lip Balm made with A&W fryer oil that tastes like Hand-Breaded Chicken Tenders.
They sure win the contest on creativity.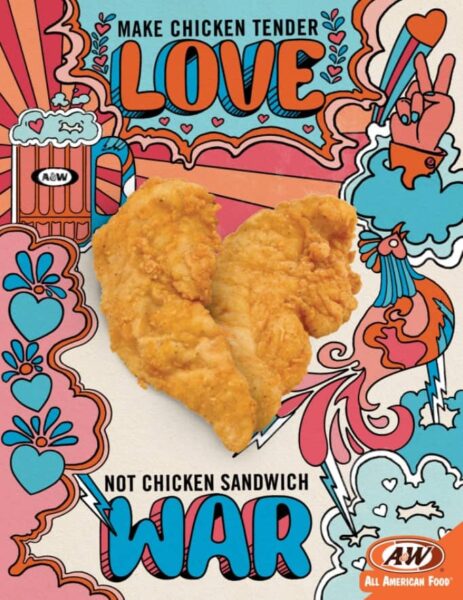 7. Fall in Love with You
niLuu, the creator of sustainable, eco-friendly, and vegan kimonos and sleep accessories, encourages people to focus more on self-love, which, to be honest, is as essential as any other kind of love.
Single people shouldn't let Valentine's Day pressure them just because they're single, but rather go on a date with themselves as this woman does in niLuu's Valentine's Day advertising campaign.

8. TikTok and Black Tap
Last year, starting from the 12th of February until the end of the month, TikTok and burger chain Black Tap collaborated on a limited edition milkshake called Crazy Shake, which is inspired by love and the liveliness of TikTok.
The flavor lived up to its name: strawberry ice cream with a vanilla frosted rim covered in sprinkles and strawberry wrapped in rope candy crushed pink meringue, mini donuts on top, whipped cream, a TikTok cookie, and of course, a cherry on top.
Also, if you thought there wasn't a TikTok video challenge involved, you were wrong.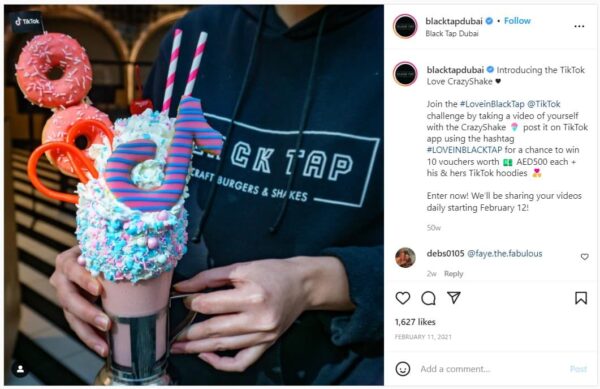 9. Love Letters To America
Everyone on the planet was affected by the pandemic, and it turned traveling into something much more difficult or, at times, even impossible.
Booking.com did something adorable for their 2021 Valentine's Day marketing campaign. They started Love Letters to America and sent love letters to areas across the US deeply affected by the pandemic.
The letters asked Americans to write their own love letters to their favorite cities to let them know the feelings are still present, even if they can't visit yet.
Booking.com showed its appreciation towards the participants from New York City by offering a unique overnight stay in the Bank of America Winter Village at Bryant Park at a very affordable price ($14.21/night).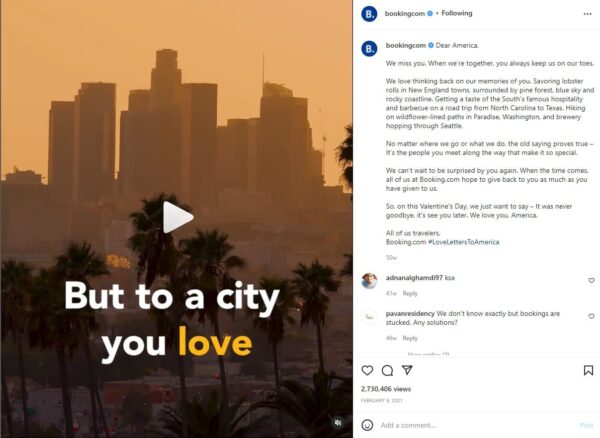 10. LAIKA: Behind the Scenes
Here's another lovely example of a Valentine's Day marketing campaign showing how versatile this holiday can be.
LAIKA Studios celebrated by posting a special short-form behind-the-scenes video featuring duos from its films with characters like Coraline, Kubo and the Two Strings, and ParaNorman across its social media channel.
The photos from the session showed different types of relationship dynamics between the characters.
This was a gift for their fans who are waiting for the studio's next release, but also a symbol of celebrating love, friendship, and family, which I think makes for one of the best Valentine's Day marketing campaigns.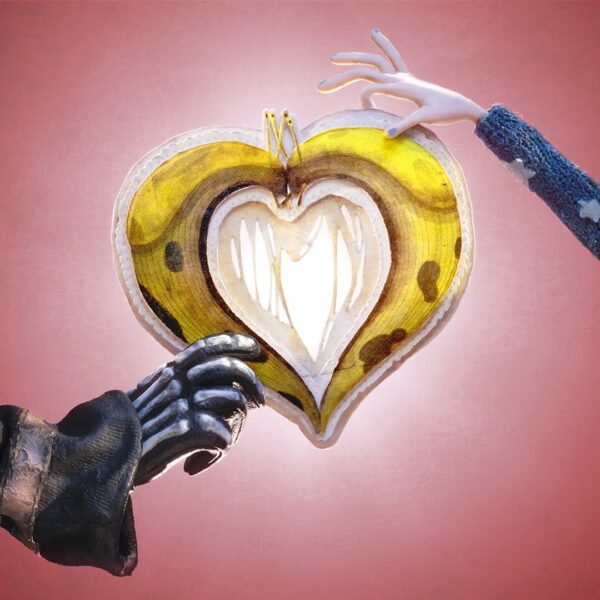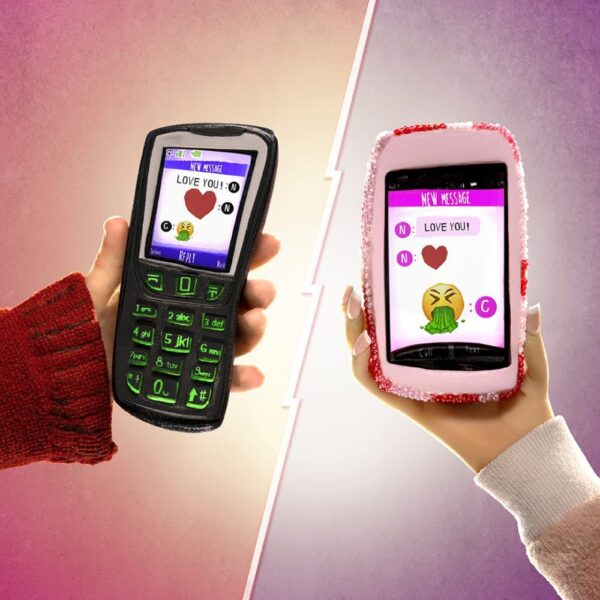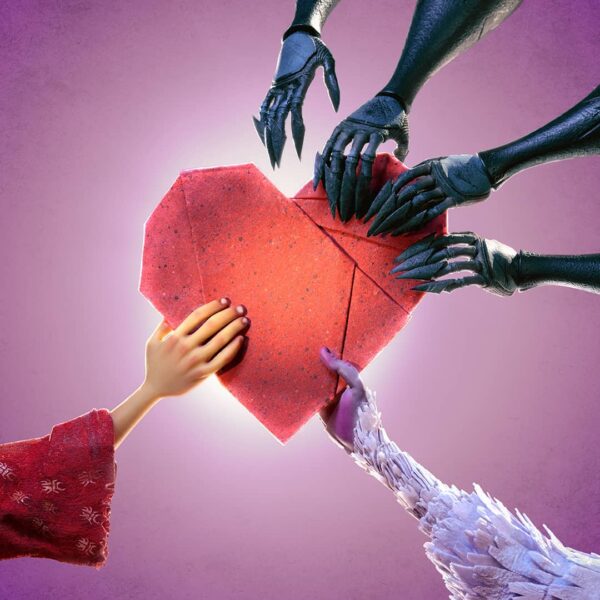 11. #PandemicRomance
One of the best mediums for Valentine's Day advertising is social media. So PIXERF, a stock photo website, launched a campaign titled #PandemicRomance, featuring poems that acknowledge the changes pandemic brought for singles and couples from Singapore. Everything in a very witty way—through poems.
The lyrics contain local references that create relatable romantic scenarios. The entire Valentine's Day marketing campaign also shows how you can use stock photos on social media successfully.
Here are a few examples.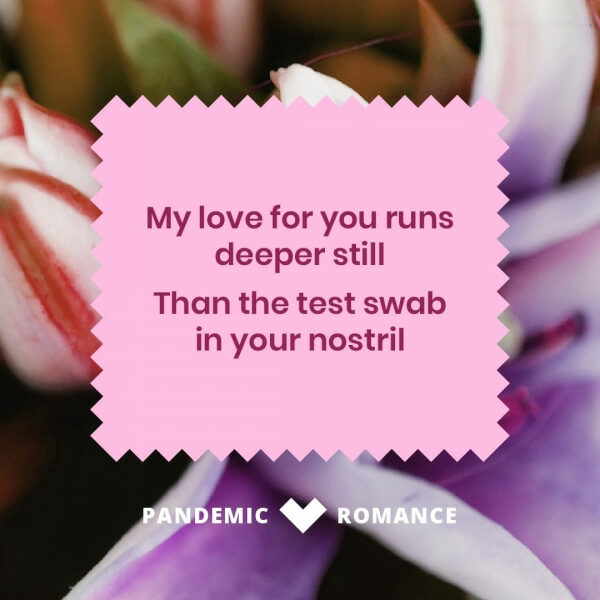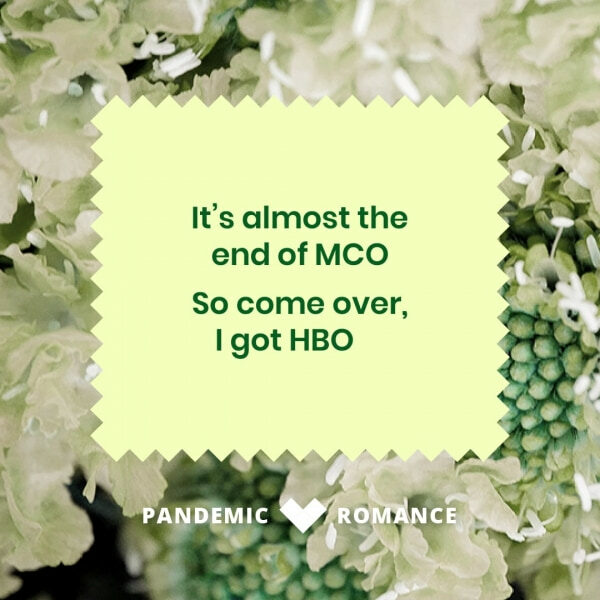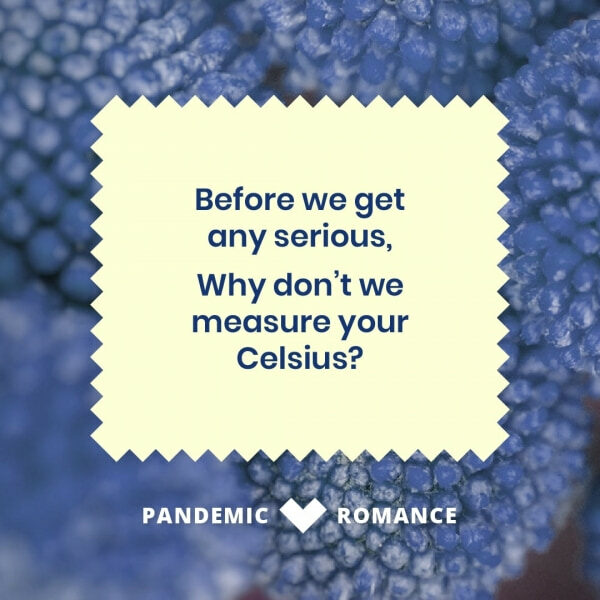 12. Dunkin' Drive-Thru Weddings
Dunkin' took their Valentine's Day campaign to the next level. They promoted their seasonal menu through an experimental marketing strategy: a chance to get married at their drive-thru.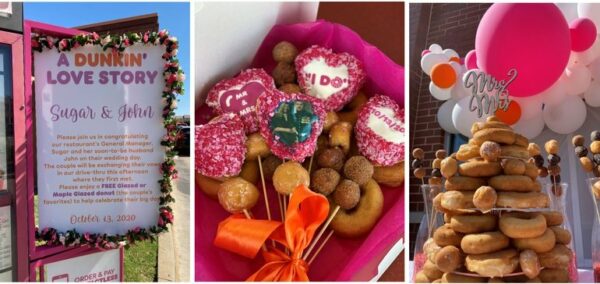 To enter the contest, New York residents had to post a photo on their Instagram with the hashtag #DunkinIDoContest in the caption, together with their reason for wanting to get married at a drive-thru.
There were two couples that said "I do" at a Dunkin' drive-thru after this experiential Valentine's day campaign.
I think they can declare it successful.
13. They Made Her Shine
SheSays, a global organization with a mission to acknowledge women in the creative industries, launched a Valentine's Day campaign titled TheyMadeHerShine, for women to thank anyone who helped them in their careers. This initiative shows that we can show the people in our lives how important they are for us through symbolic gestures that speak volumes.
All the thank you notes were written through their website and delivered on social media.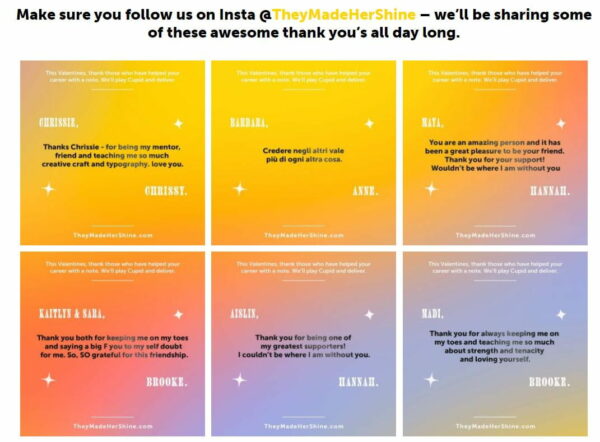 14. The Focaccia Florist
The Focaccia Florist knew exactly how to create a brilliant Valentine's Day marketing campaign that helped their cakes stand out.
Through the Valentine's day advertising that shows a rather awkward situation, they asked the question Why Give Flowers You Can't Eat?, showing that it would be better to give your significant other something sweet and… edible.
Wrapping Up
As you've seen, a well-done Valentine's day marketing campaign can help you advertise your products and services no matter the industry. All you need is a bit of imagination and to think about what would spark curiosity and interest in your audience.
I hope this brought a bit of last-minute inspiration, or why not, something to think about for your next Valentine's Day advertising campaign.