9
minutes read
When you hear the word vintage, you might associate it at first with old and outdated, or elegant and timeless.
In graphic design, vintage can actually be a good thing, especially when we talk about typography.
We've already discussed hand lettering fonts and modern fonts, so it was only natural to go into the intricacies of vintage fonts.
Harley Davidson and Dollar Shave Club are just a couple of world-renowned brands that use vintage style fonts in their logos, as well as in their campaigns.
It has to do with the idea of achieving timelessness, having a critical status, or of being respected for the brand's lengthy history.
And using vintage letters in online or offline advertising conveys this exact idea.
To help you decide on the perfect font for successfully delivering your brand's message, we put together a list of the 30 most representative vintage fonts.
Take a look below and get inspired.
1. Orwellian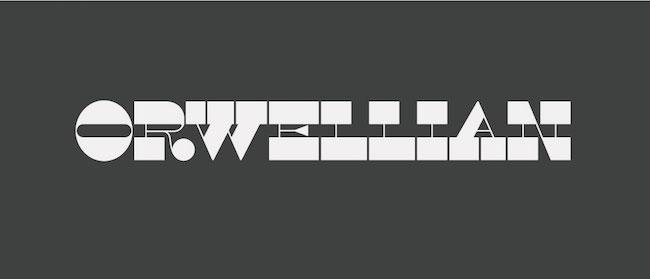 Clearly inspired by George Orwell's masterpiece 1984, this vintage style font was first published in 2014 and can be used for posters, logos, campaigns, or as a vintage postcard font.
It's mainly a reversed-stress typeface based on Henry Caslon's Italian model.
Due to the strong visual impact, with the subtle watchful eye being a central piece of the font, it's best to use this font whenever there's a powerful and serious message to be conveyed.
If you wish for your campaign to be unique and memorable, the Orwellian font is the right way to go about it.
Download at Lost Type.
2. Gatsby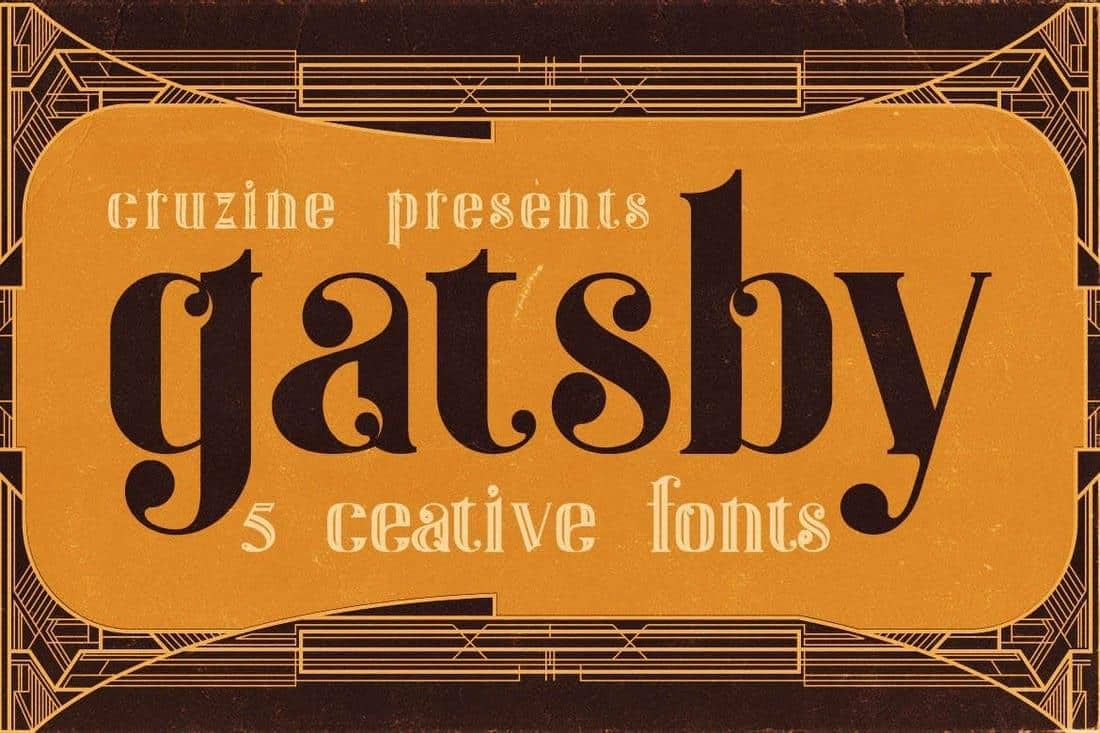 Another vintage lettering font with a literary basis is Gatsby, based of course, on Scott's Fitzgerald's The Great Gatsby.
It replicates the title logo from the movie, with its particularly elegant letters and earthy colors.
The font comes in five different styles: outline, regular, grunge, inline, and inline grunge, and it's excellent for all types of vintage or retro-inspired projects.
Download at Envato Elements.
3. Almeda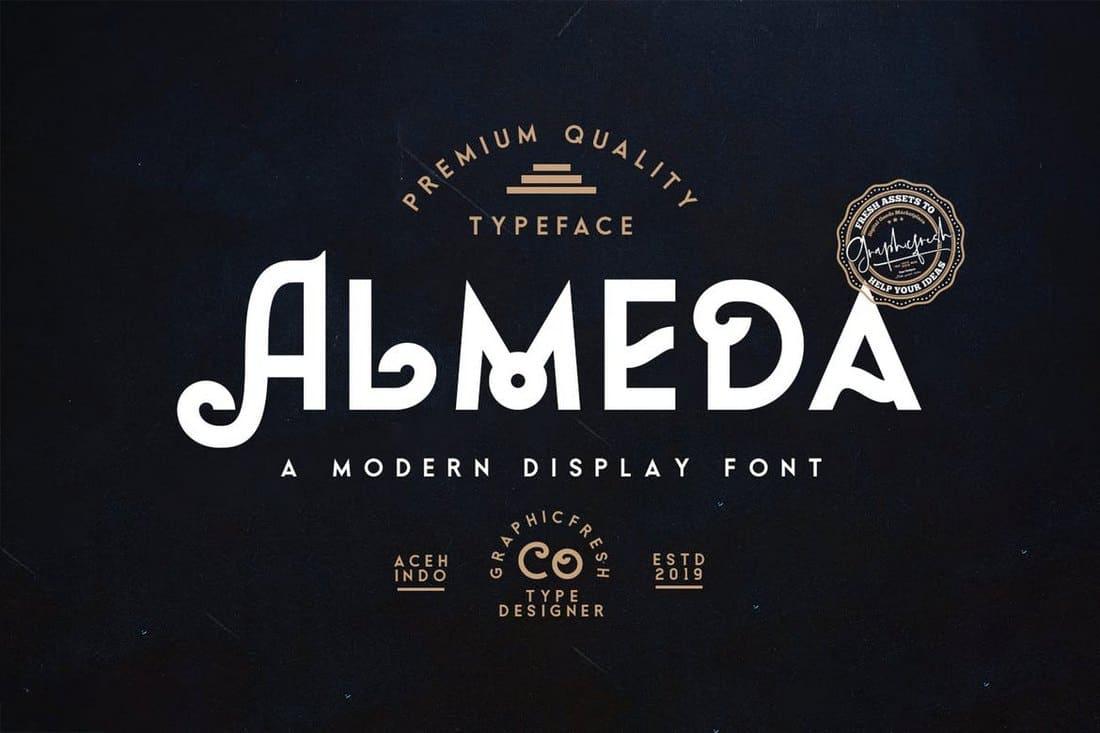 If your plan is to use something vintage, but with a modern touch, then look no further.
Almeda is a font that features multilingual support, uppercase, and lowercase letters, as well as punctuation and vintage number fonts.
Download at Envato Elements.
4. Voyager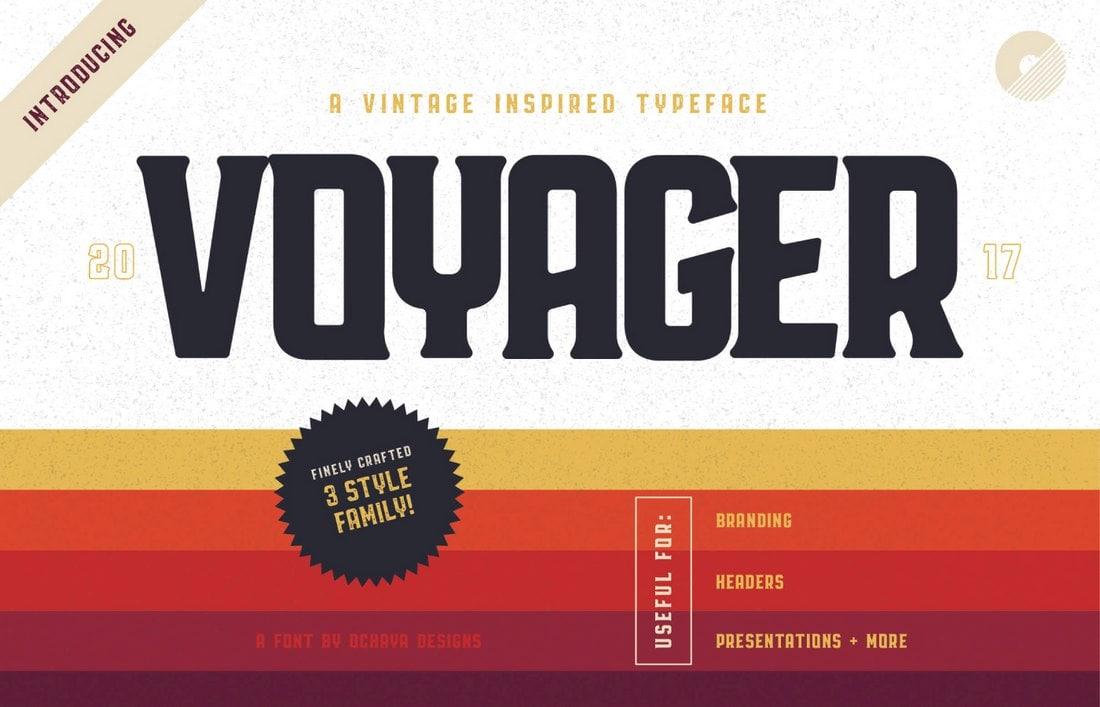 Among all the free vintage fonts, Voyager encapsulates the perfect combination of that futuristic, but at the same time, vintage feel.
It's worth pointing out that the font is all caps and only free to use for personal projects. It does, however, come in three different styles, so you have a few different options to choose from.
Download at Pixel Surplus.
5. Lazer 84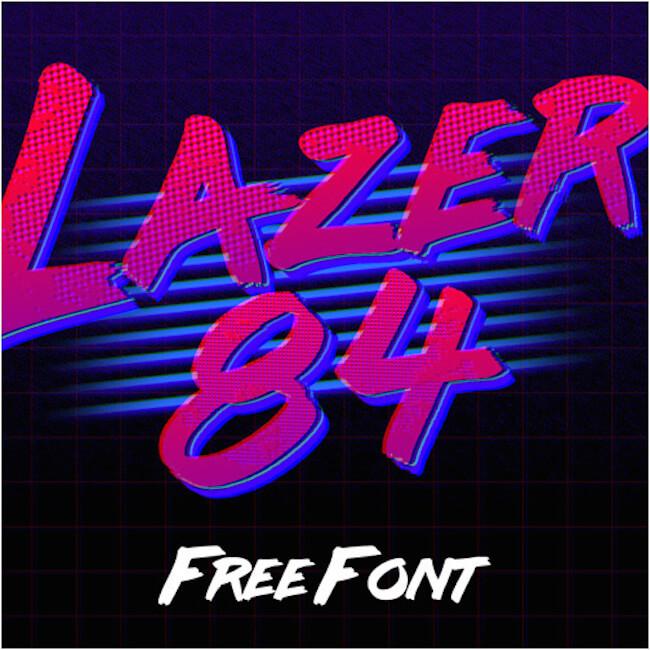 Reminiscent of the '80s, Lazer 84 is a retro-style brush font that includes accents, symbols, as well as vintage numbers.
Go back in time with this vibrant, wacky font, and use it on posters, campaigns, and even cards.
Download at Behance.
6. Captain America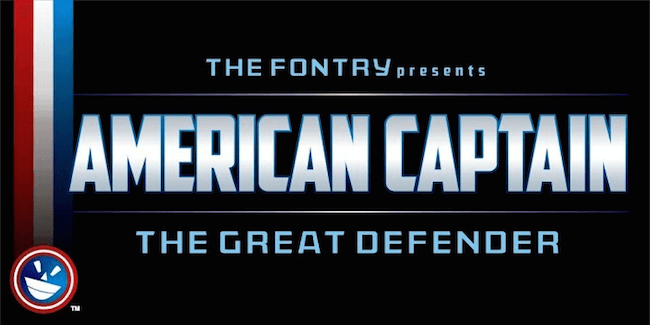 Any great superhero would have a font inspired by him, and Captain America is one of them.
The sleek and clear design of the typeface makes for a vintage look that seems bold and manages to capture your attention in no time.
It's available in uppercase letters, vintage numbers, accents, and punctuation marks.
Download at DaFont.
7. Hillenberg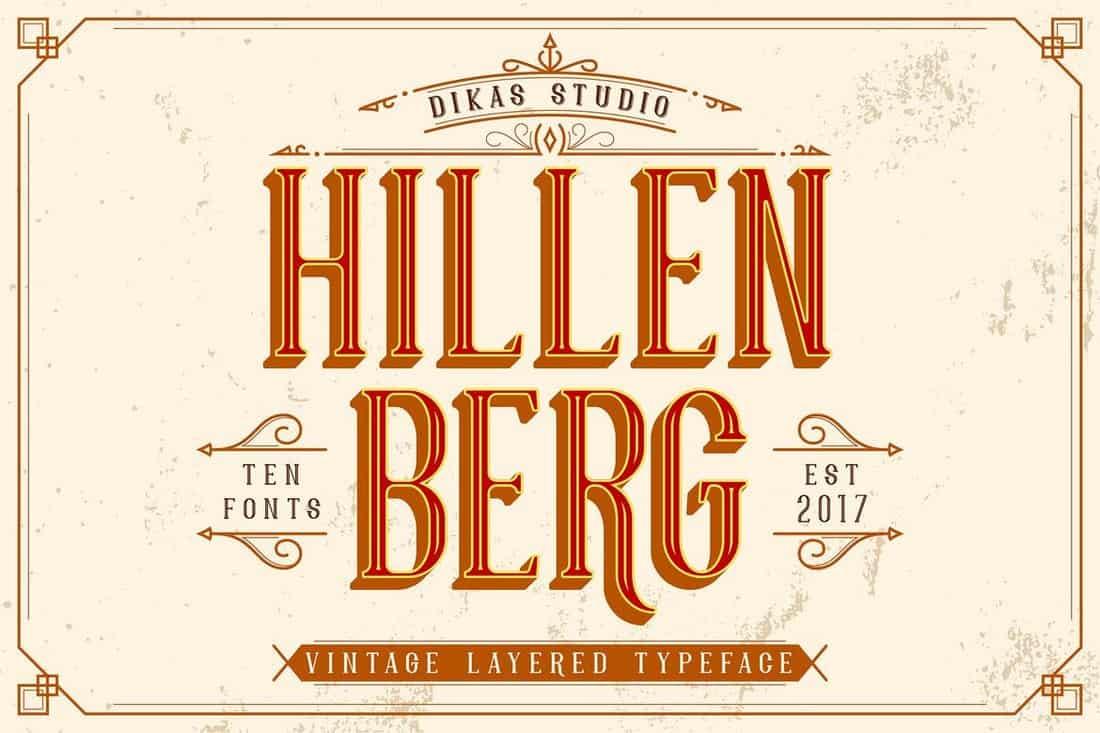 A classic among the classics, Hillenberg comes in ten different typefaces featuring multilingual support as well as uppercase and lowercase lettering.
With so many options, it should be easy to find what works best for personalizing your brand.
This vintage style font is engaging and looks excellent on invitations, business cards, or posters.
Download at Envato Elements.
8. Fairwind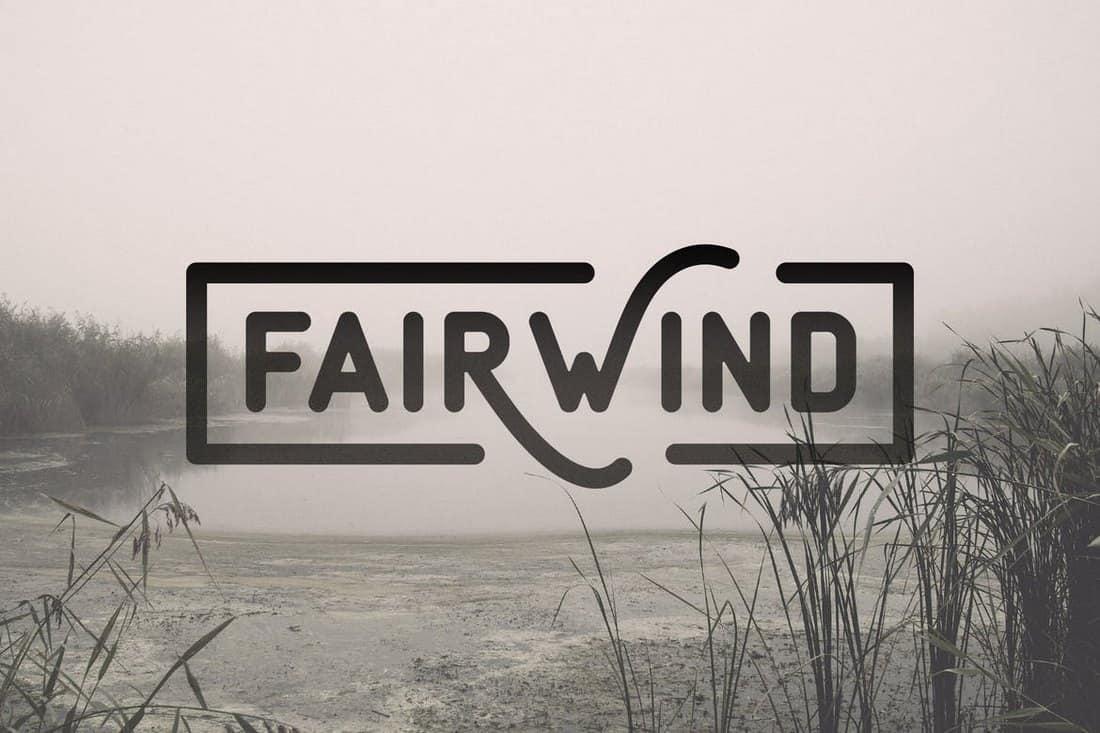 Fairwind, a mix of modern and vintage, gives off a mysterious vibe while at the same time having a pretty clear and simple look.
It comes in two versions, rough and regular, and it includes stylistic alternates for a few vintage letters (through Photoshop CC and Illustrator).
Download at Envato Elements.
9. Graphique Pro Next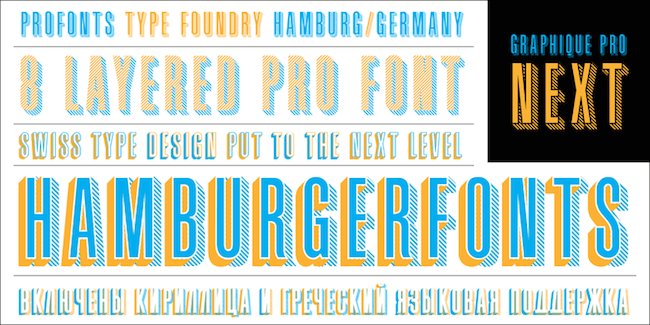 An economic font with narrow characters, Graphique Pro Next was designed by Hermann Eidenbenz in 1945, and it promotes a fresh and aesthetic look.
It consists of a total of eight styles and works perfectly in any campaign, logo, or display ad.
Download at My Fonts.
10. Savaro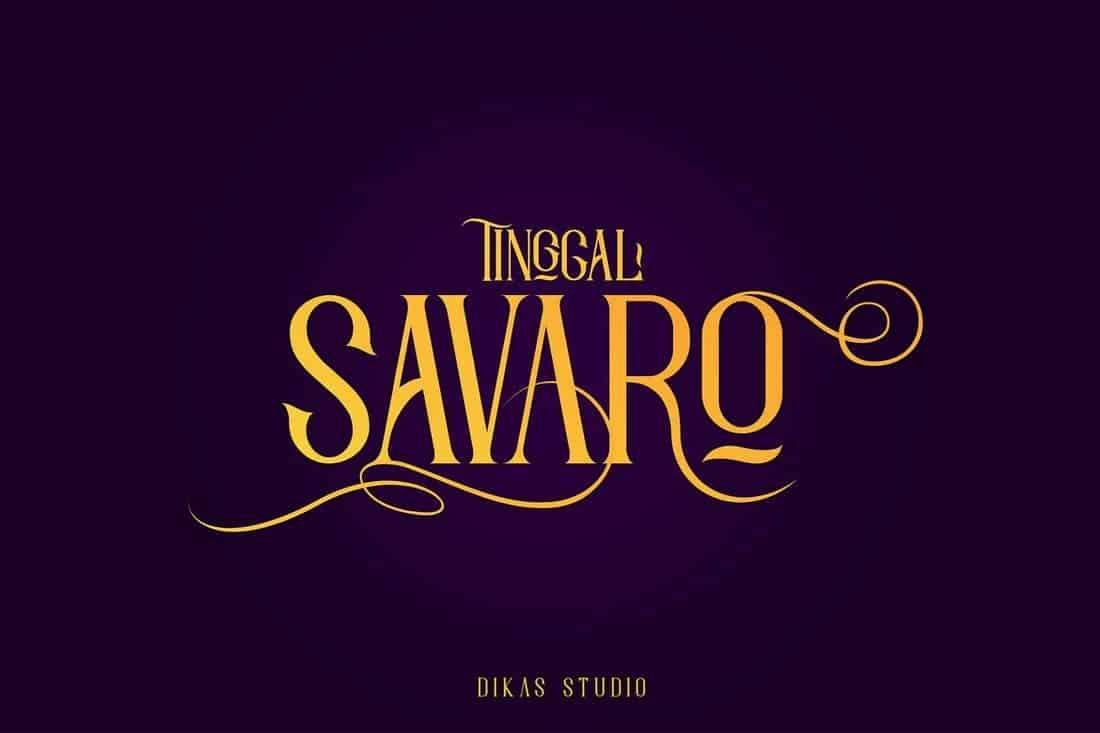 The elegant Savaro gives the impression of movement with its swashes and stylistic characters. It's perfect for luxury brands that want their design to be distinct and stylish.
It works best on invitations, posters, quotes, t-shirts, or labels.
Download at Envato Elements.
11. Bignord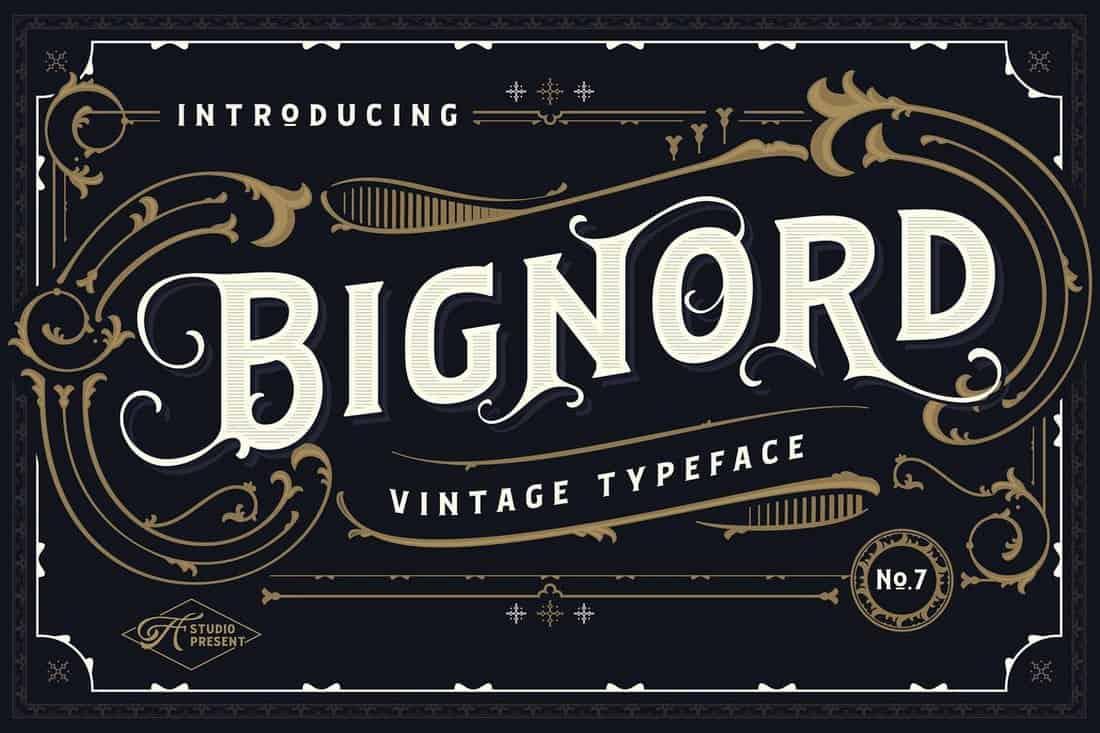 An attractive vintage font, Bignord is both stylish and bold. It's mostly popular in print designs, but it features five different styles and can be adapted to be perfect for online advertising as well.
It also comes with vintage brush library files and a set of ornaments.
The hipsterish, retro font was inspired by typographic cover lettering and would look dapper on any cover, logo, or card that needs a vintage touch.
Download at Envato Elements.
12. Noir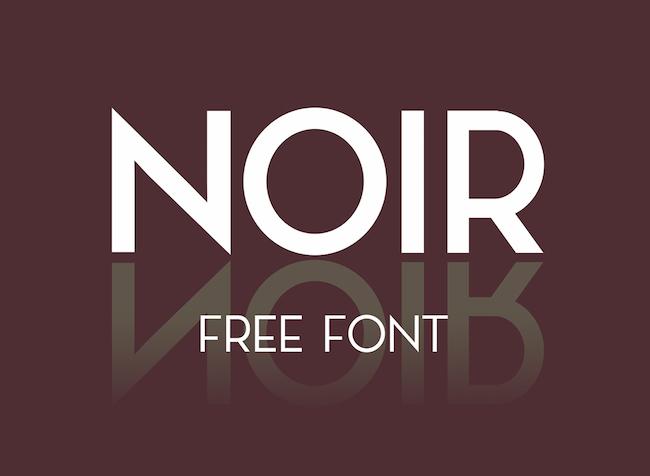 Noir is a simple but elegant font that's ideal for when you wish to put more emphasis on the message and not the way it is conveyed.
This font works swimmingly on cards, branding, and packaging, or websites.
Download at Behance.
13. Kohm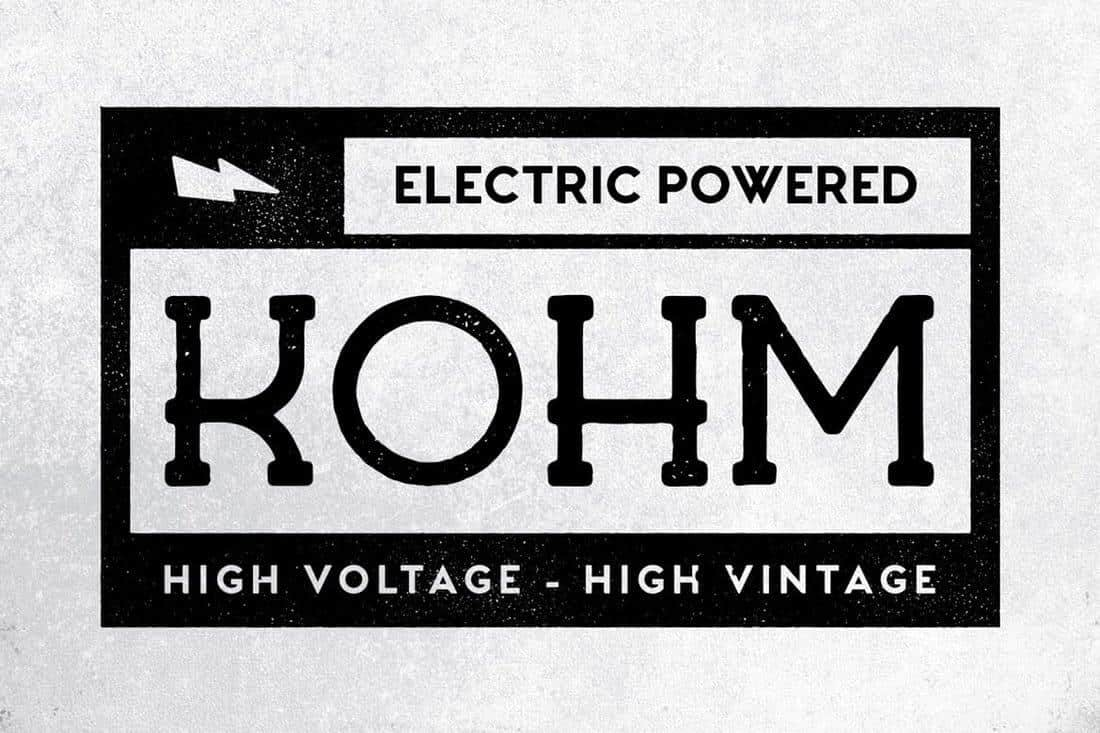 Despite the slightly rough aesthetic, the Kohm font is excellent for any packaging, badges, and posters that you might need.
Its straightforward design is very subtle and looks as natural as it can be, as long as it's being used for the right purpose.
Download at Envato Elements.
14. Mandatory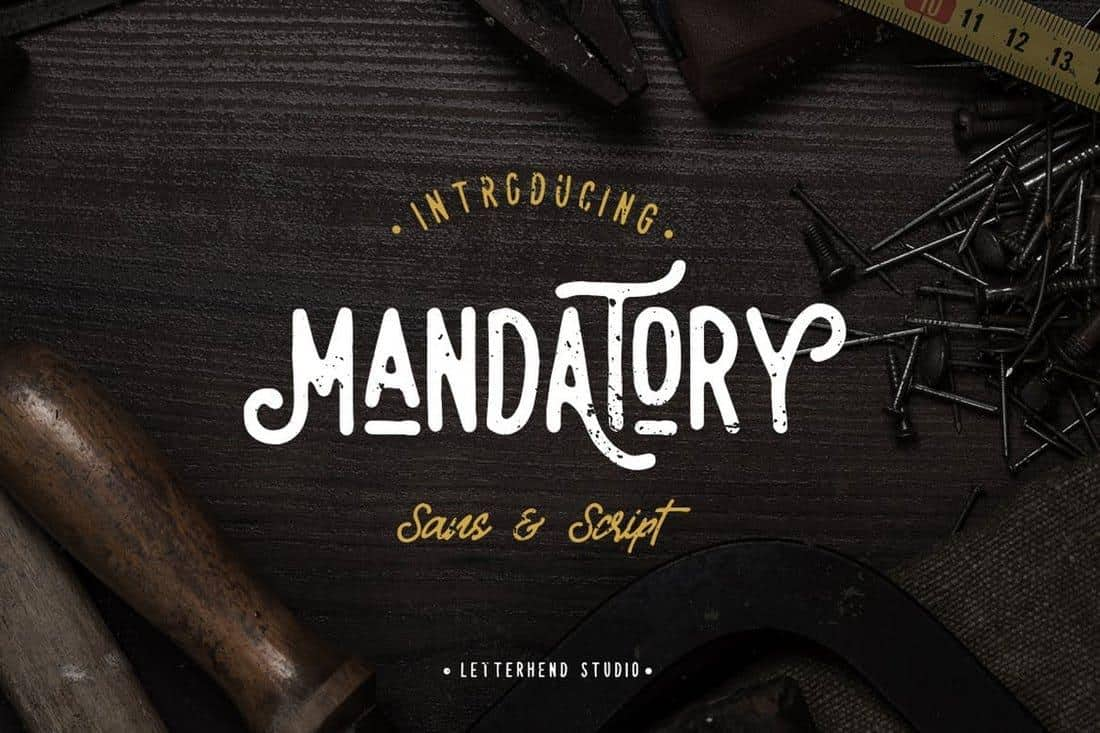 Want to impress your clients? Go for the Mandatory vintage font, which is bound to leave a long-lasting impression due to its retro and elegant feel. It's a mandatory (wink-wink) step towards success.
What's also great is its versatility. It can be used on anything from apparel to wedding invitations and logos.
Download at Envato Elements.
15. Lichtspiele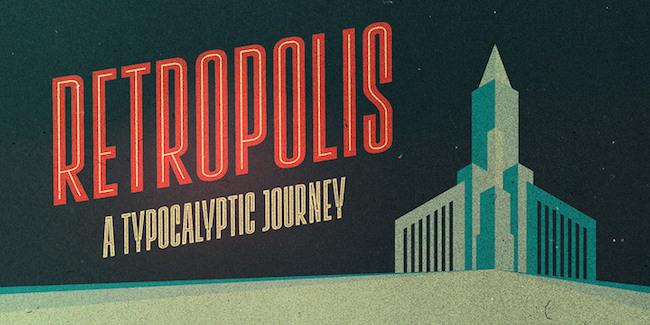 Reminiscent of the early 20th century cinemas, this font is what you need for traveling back in time when marquee letters and neon lights were all the rage.
The beautiful Lichtspiele font features five different styles, and it's best suited for vintage posters, logos, and possibly even album covers.
Download at My Fonts.
16. Moalang Pro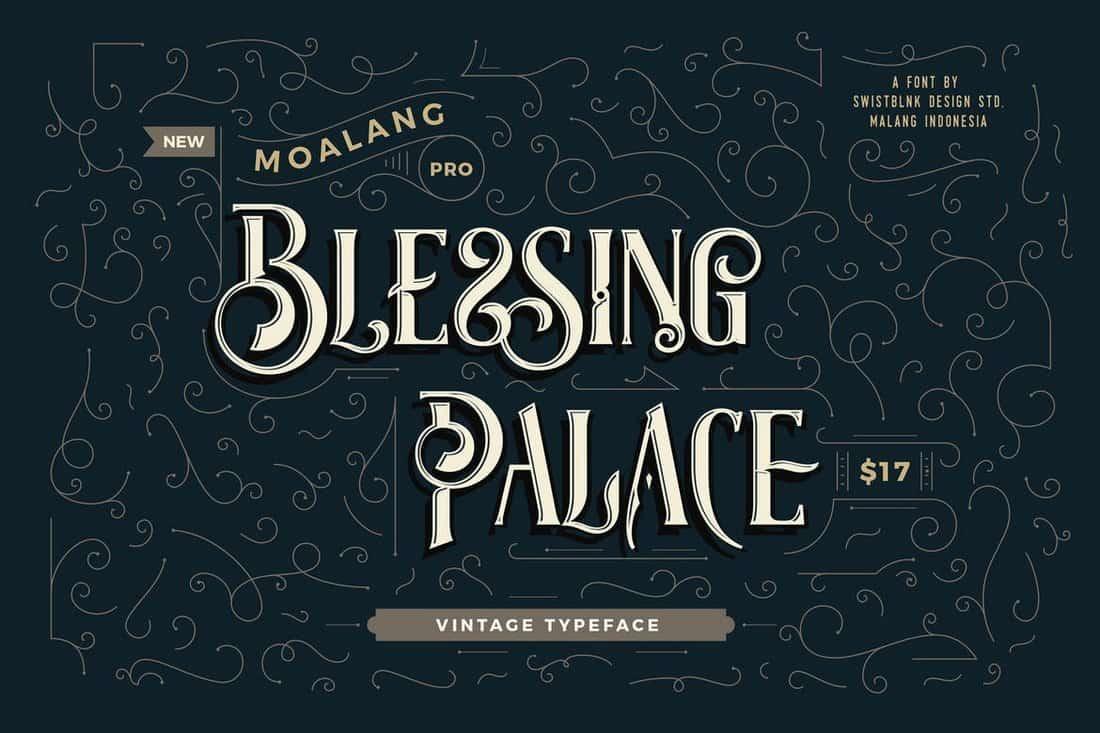 Suitable for badges and logos, this font boasts a unique glyph combination, allowing you to get your creative juices flowing when personalizing designs.
It has a staggering number of 412 glyphs so you can mix and match however you see fit.
Download at My Fonts.
17. Phephe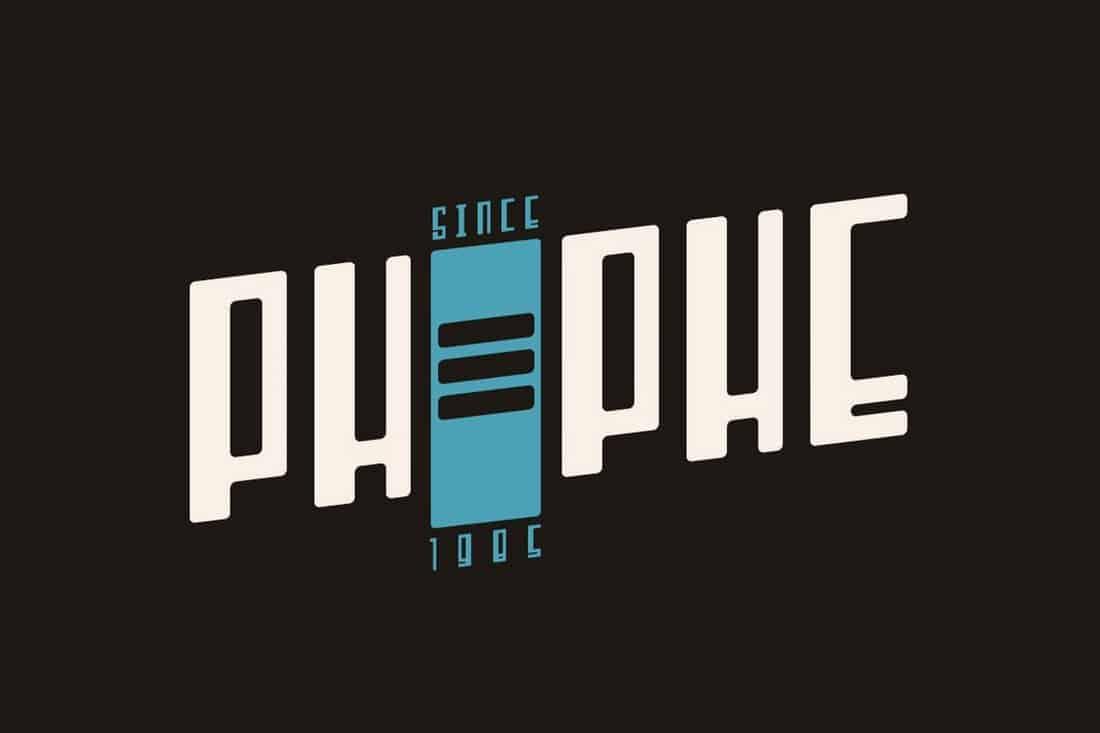 Another vintage retro font, Phephe can be used in so many fun and different ways, for either posters, flyers, badges, and other materials.
Its design, although seemingly simple and clear, resembles the futuristic style we used to see back in the '80s.
Download at Envato Elements.
18. Roister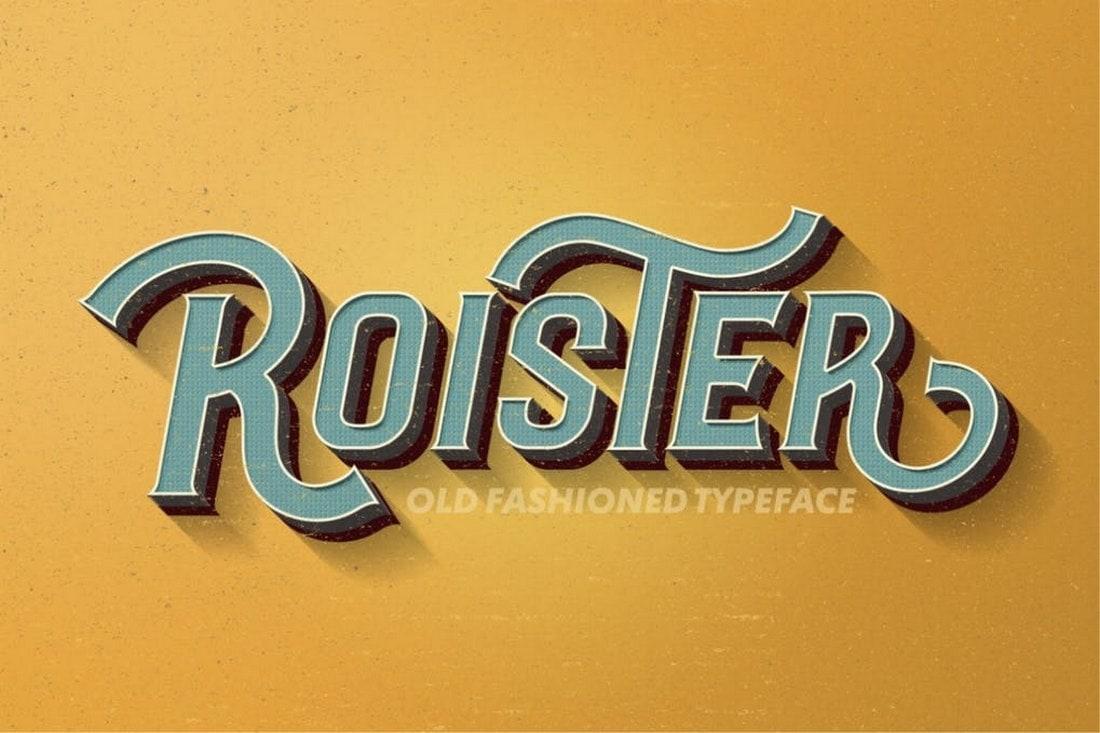 A top choice for many brands, the Roister font reminds us of the '60s posters and billboards that used to hang everywhere.
It's simply one of the best vintage fonts, and it exudes with elegance and style.
Download at Envato Elements.
19. Wolder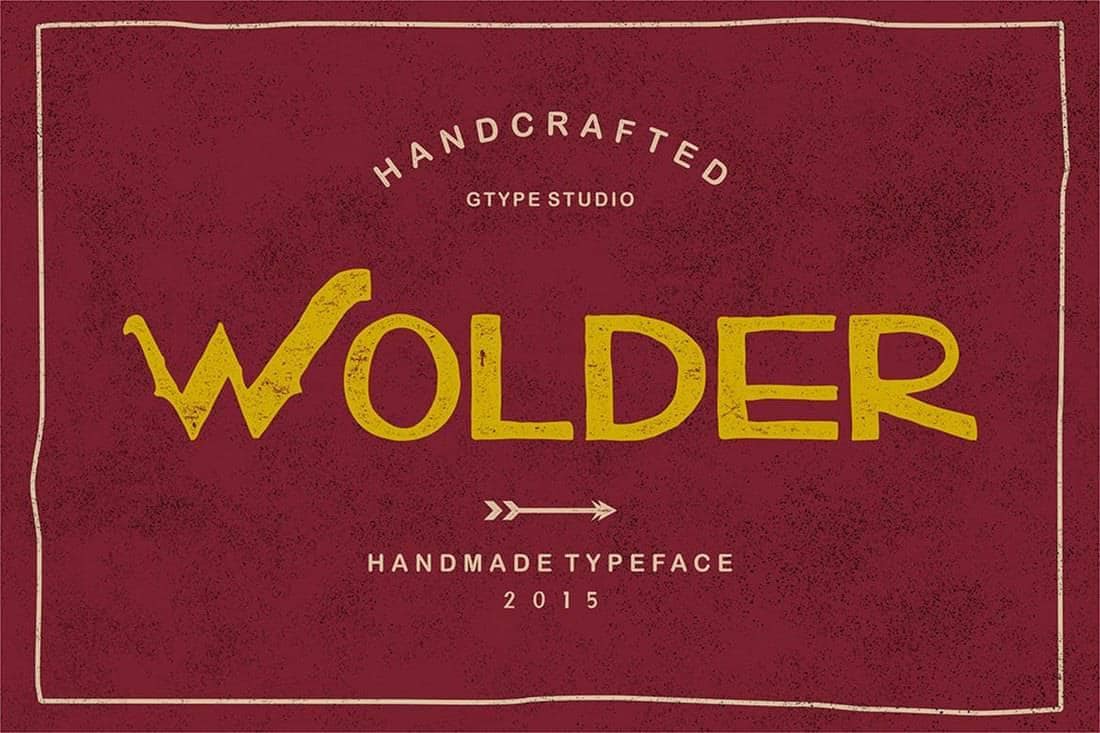 Wolder has a roughly textured design, but its unique style would make any message stand out.
It includes uppercase and lowercase letters, as well as punctuation, and it's best suitable for cards, posters, flyers, or logos.
Download at Envato Elements.
20. Chivels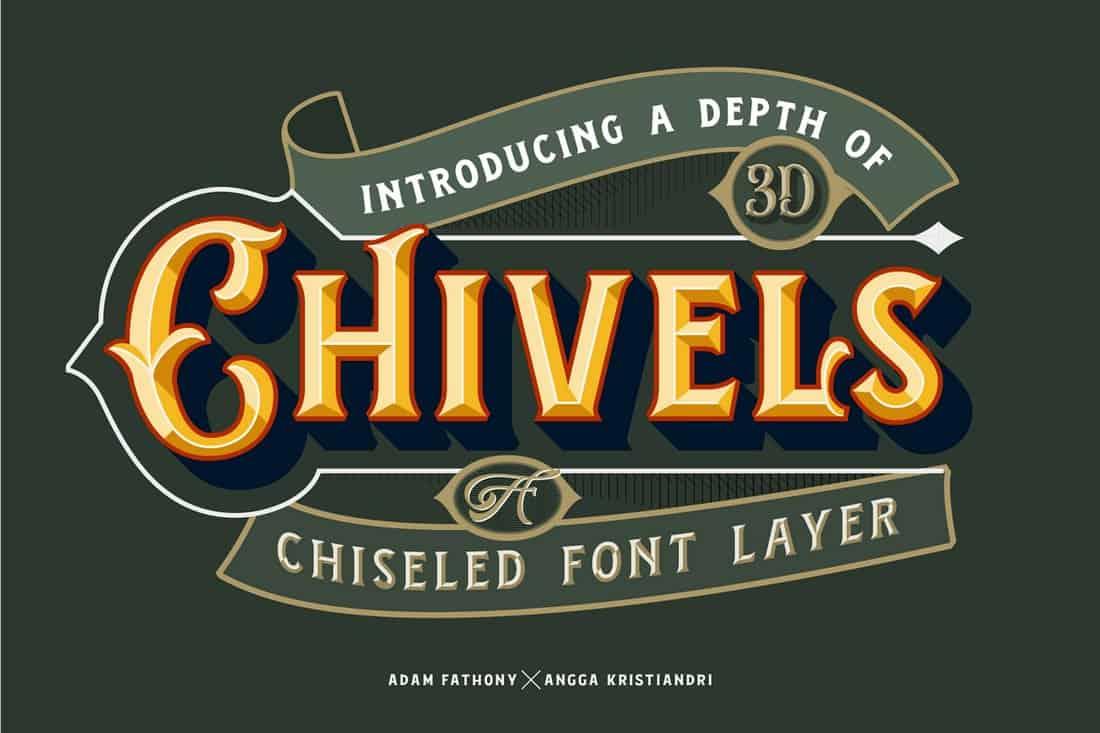 This is a special font, not only because the vintage letters look like they were actually carved with chisels, but also because it has that distinct look.
Perfect for beverage labels, posters, or brochures, the Chivels font comes in six different styles, so you have where to pick from.
Download at Envato Elements.
21. Aqua Grotesque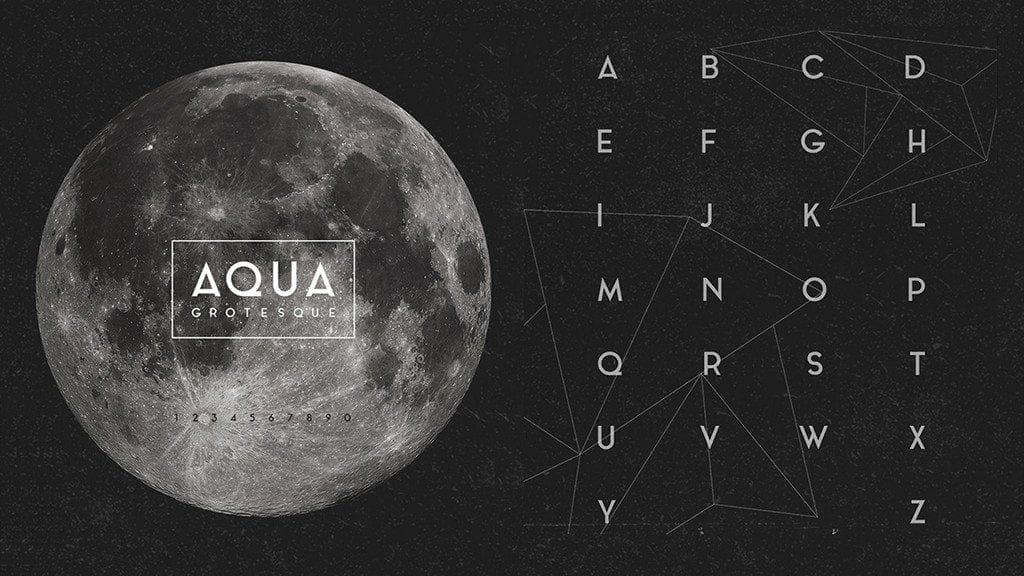 Modern meets vintage in this font, with its sleek lettering and sharp edges. It has a clean and elegant vibe to it and would look gorgeous on any type of poster, marketing campaign, or card.
Download at DaFont.
22. Mensch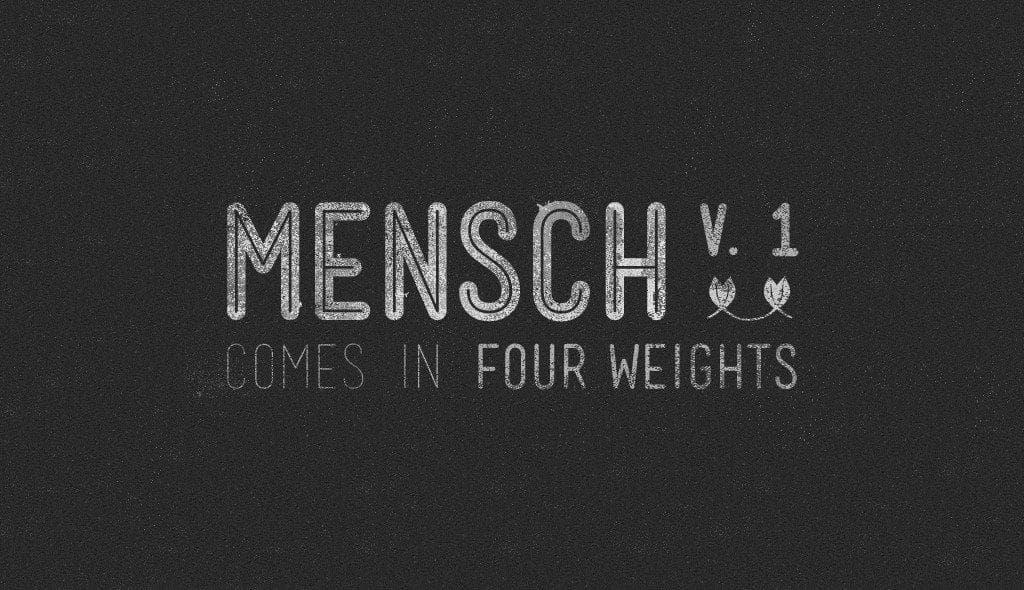 The Mensch font comes in four different styles: regular, inline, thin, and bold weights.
The letters look condensed but are easy to read, which adds to the elegant and slightly rough design of this font.
Download at Lost Type.
23. Variane Script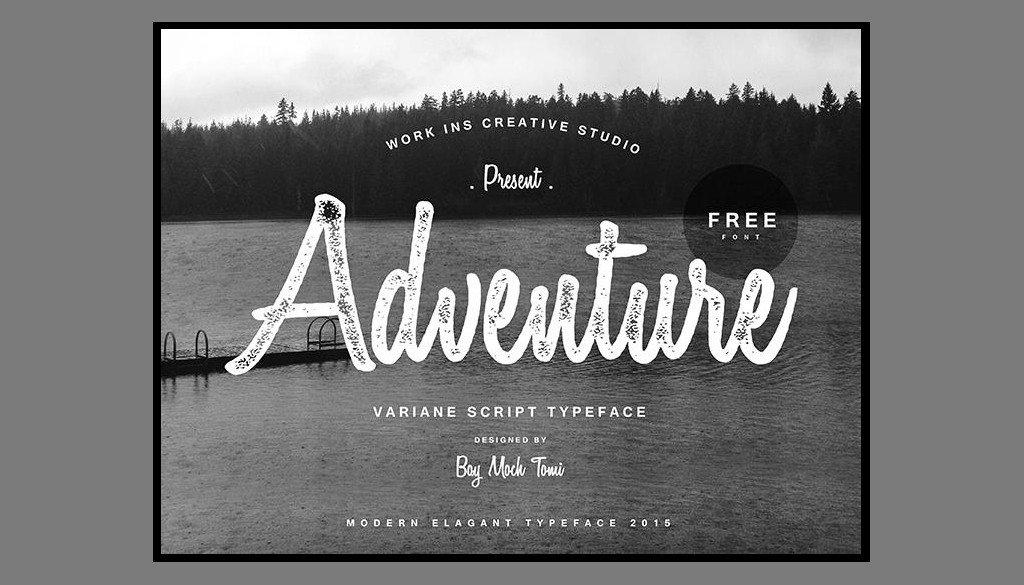 Image source: 1001 Fonts
Although similar to the previous font, the Variane Script boasts both uppercase and lowercase vintage letters and has a distinctive look.
The hand-lettered cursive is an elegant and bold choice for any brand that wants to leave a long-lasting impression.
Download at 1001 Fonts.
24. Hooverville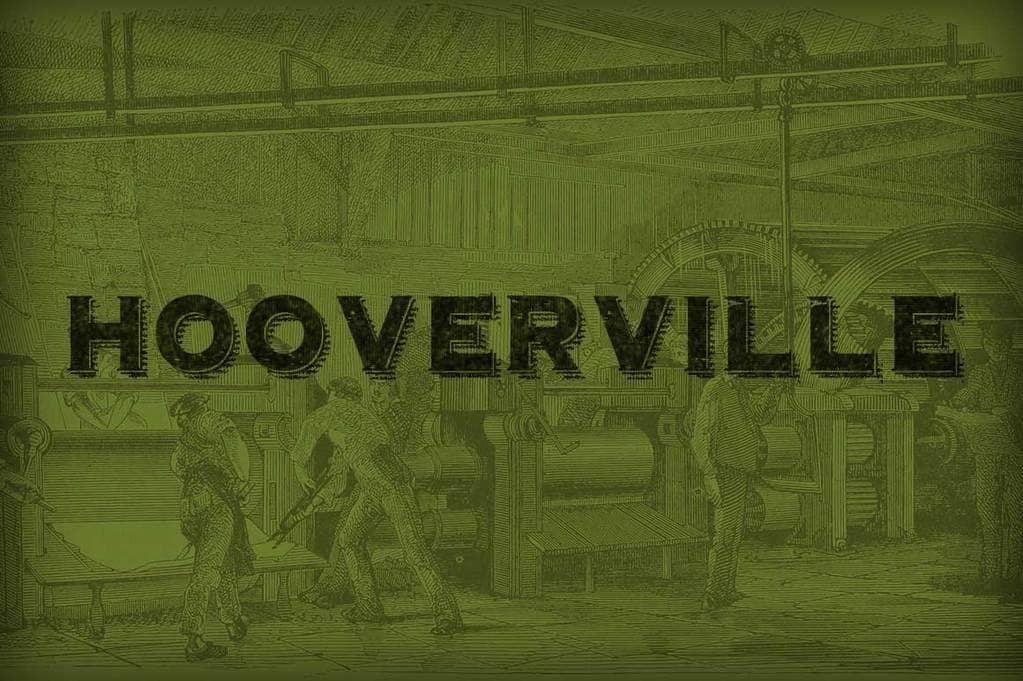 Reminiscent of the Industrial Revolution, the vintage appeal of the Hooverville font is definitely visible.
It was released only in 2012, and its balanced and bold style would be perfect for posters, postcards, or brochures.
Download at DaFont.
25. Parker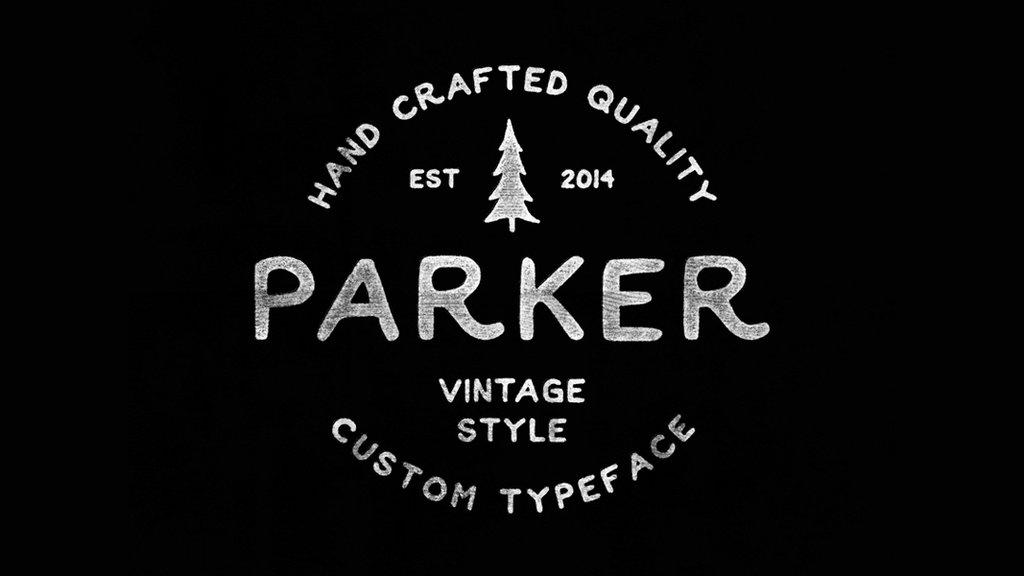 Energetic and distinguished, the Parker vintage font is highly legible and would look great on any background, regardless of its color.
It's a classic handwriting style that only uses uppercase letters, but the thick paintbrush-like style of this font is definitely unique.
Download at Font Slots.
26. Marmellata

A whimsical and playful design is conveyed through the Marmellata font. Did you know marmellata is Italian for jam? It's no wonder the font looks so appealing.
With its three distinctive styles, this font exudes with comfort, making you think of a beautiful little picnic with family and friends.
Needless to say, it would be ideal for promotional campaigns, posters, and different types of cards.
Download at Behance.
27. Smaq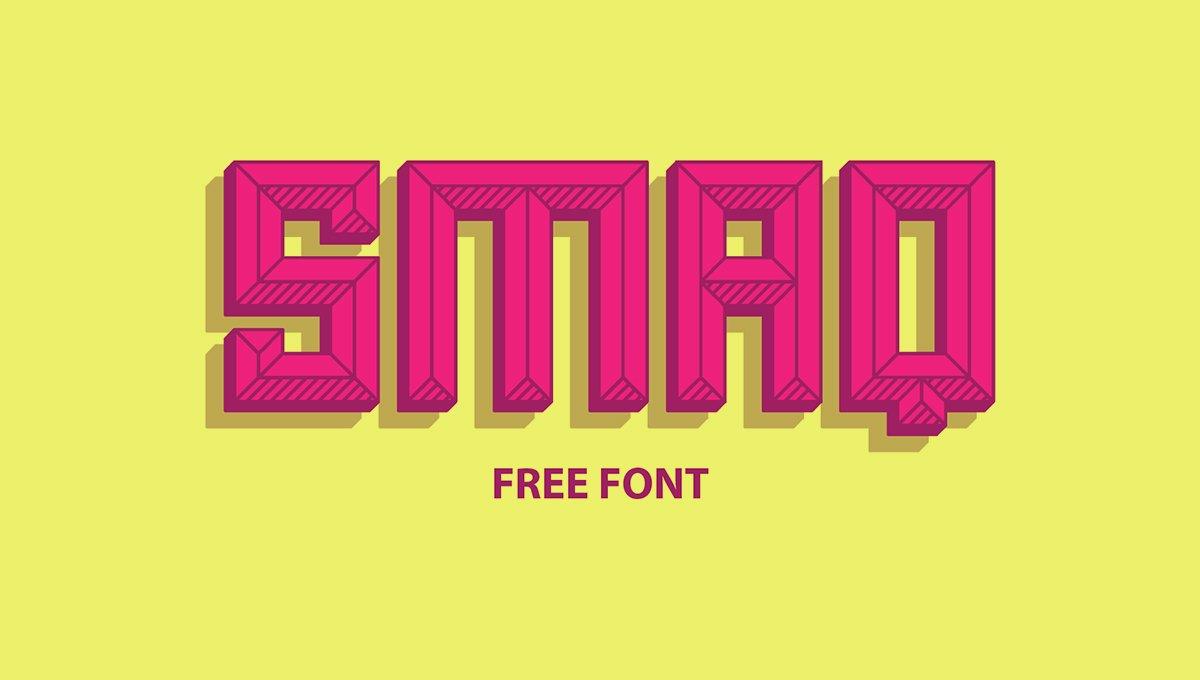 It might be the pink and the yellow background, but this font reminds me of a typical Wes Anderson movie, which is why Smaq probably is one of my favorites.
Its thick line weight, the lining, and subtle shading give off a modern, 3D vibe while at the same time maintaining its vintage style.
It's a decorative typeface that comes in eight different styles, uppercase only, and it contains both Latin and Greek glyphs. It's great for social media posts, magazines, greeting cards, and of course, posters.
Download at Graphics Fuel.
28. Ailerons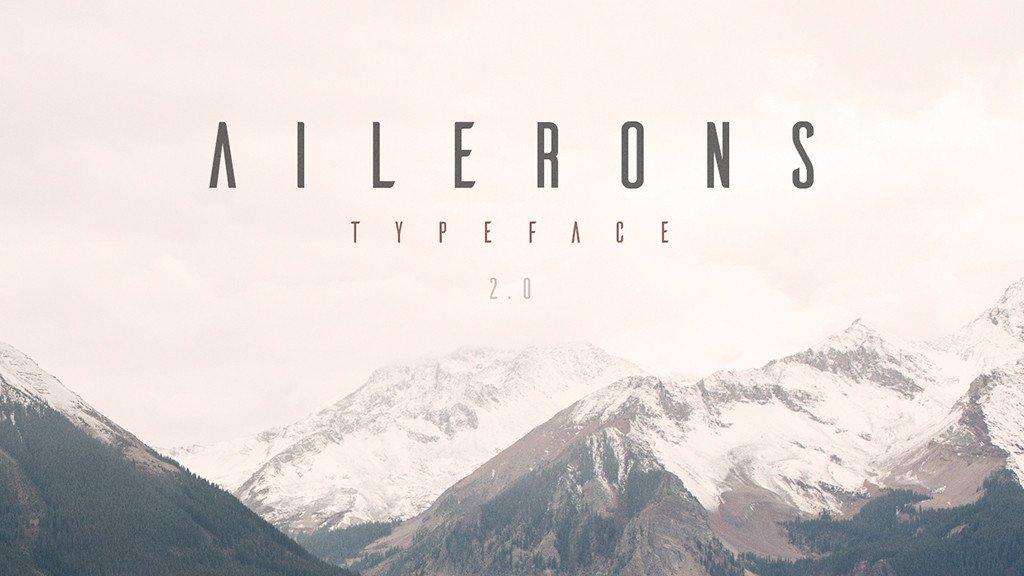 Inspired by aircraft models from the 40s, Ailerons' dynamic style can be best described using only two words: clean and stylish.
Although initially designed exclusively for an experimental project of air models, the font is now available for personal use.
Download at Befonts.
29. Yesteryear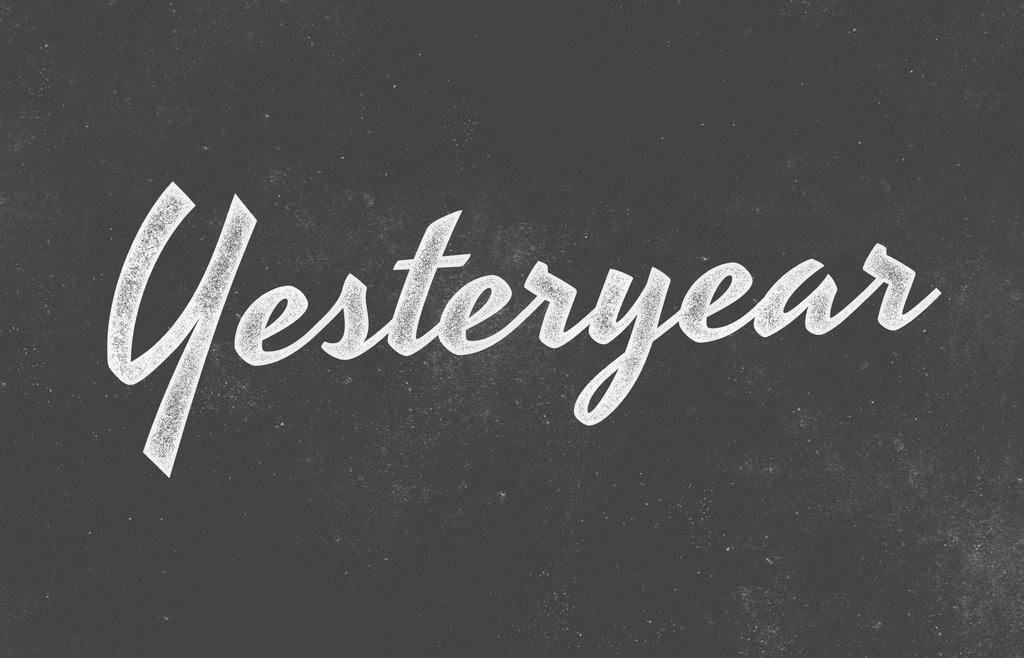 Take it back to yesteryear with this nostalgia-inducing font.
Partly inspired by the title screen of the 1942 film The Palm Beach Story, the Yesteryear font uses a sharper lettering style and might remind you of vintage cars.
It's a great font that catches your eye at first sight and would be perfect for flyers, social media, branding, or ads.
Download at Font Space.
30. Transistor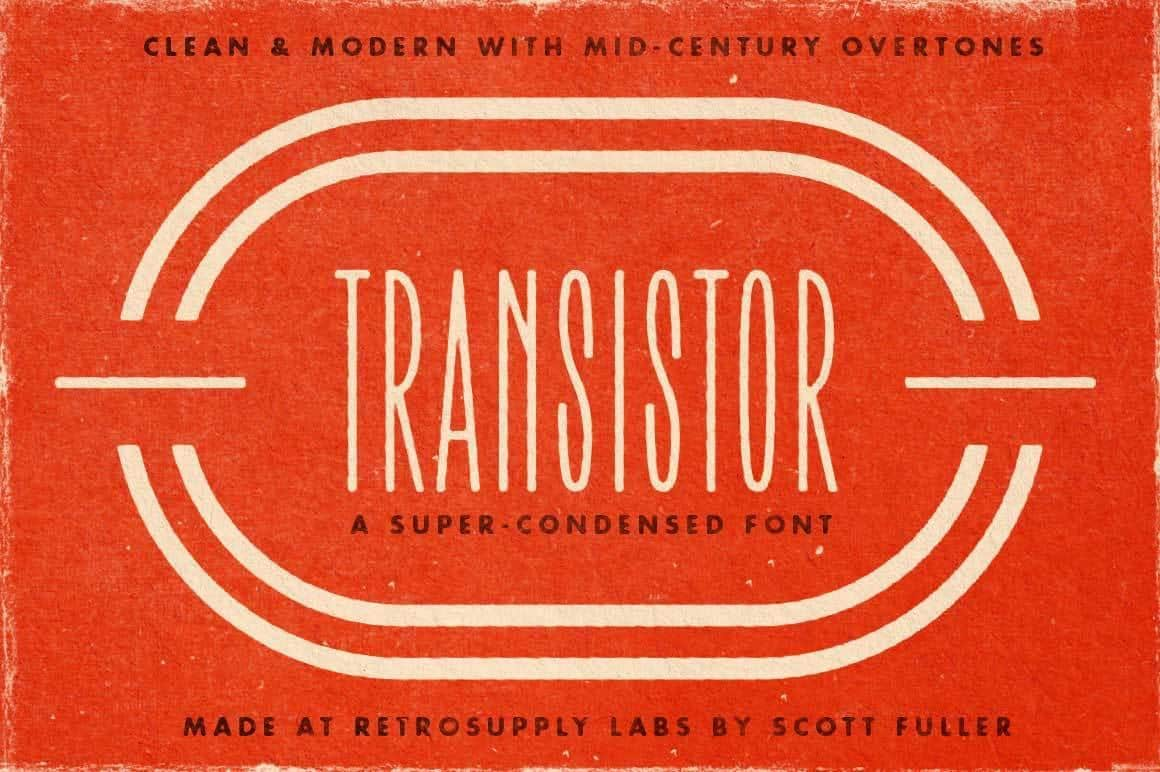 You've probably seen this slim and very condensed font on old radios, matchboxes, cameras, or other such vintage memorabilia. It's basically a super-condensed Sans Serif font partly inspired by 50s hardware packaging.
Given its minimalist style, the font can be used on all kinds of products, no matter how small.
Download at Creative Market.
Conclusion
In the process of building a brand identity, choosing the font is as important as the other elements, like the logo or the color palette you go for.
In case you're looking for the perfect vintage font, I hope that this article will help you find the right one for your creative project.
What's your favorite font from this list?