9
minutes read
What is that special essence that separates one person from another? How do you choose between the people who become your best friends, and the people you avoid when you see them on the street?
The simple answer is "identity". Just as your personal identity makes you one-of-a-kind, a brand identity is the unique spirit of a company that sets it apart from every other business on the block.
Strong brand identities aren't just a great way to figure out what kind of logo you should have, or what your tone of voice should sound like when you're posting something new on social media. A successful brand crafts a character that's easily identifiable, full of potential, and ready to resonate with their target audience.
Consider Starbucks for example, you could easily get your coffee for cheaper elsewhere (or even make your own), but you keep going back to the company because the brand is so appealing. Consumers pay a premium for an identity they love, so how can you take advantage of that fact?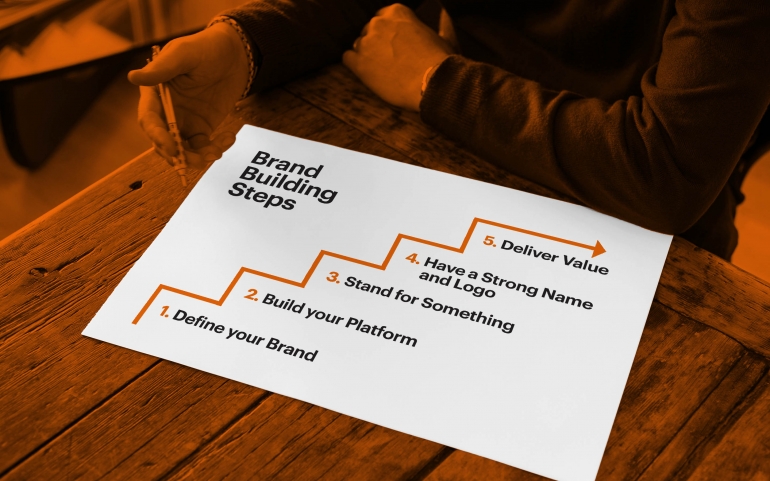 What Is A Brand Identity Anyway?
In this article, we'll be looking at how you can discover your own brand identity, and use it to enhance your marketing message, leveraging more loyalty from your preferred market. But, before we jump in head-first, let's get a common misconception out of the way, and define what "brand identity" actually means.
Many people consider the word "brand" to be a fancy term for logo, or visual marketing. However, the truth is that your brand identity is a collection of building blocks, designed to distinguish you from other competitors in your industry. Sure, a logo is important, but your brand identity should be something that lives and evolves in the hearts of your customers over the years.
A brand is "what people say about you when you're not there", and a powerful identity comes with a range of incredible benefits, including:
The ability to charge more:

An effective brand identity allows you to charge a price premium. Consider why people spend more on an Apple product than a standard laptop. While Mac devices come with their own unique USPs, Apple can charge more because of their "top of the line" image.

A chance to outshine competitors:

The more you convincingly build an identity that demonstrates the things that make you better than other people in your space, the more likely it is that your customers will choose you over alternative brands.

Loyalty and recognition:

An identity gives your business human characteristics, and those are much easier to resonate with and remember, than a sales pitch. At the same time, if your identity is consistent, it will build up familiarity with your audience, increasing your chances of becoming a household name.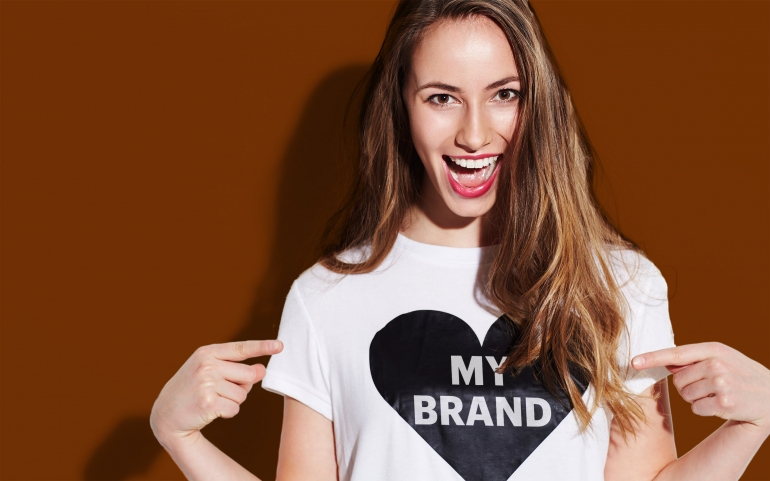 So, how do you find your brand identity?
How To "Identify" Your Brand
Every company, no matter how big or small should have a brand identity. It's basically the "face" of your business, and the thing your customers get to know when they interact with you. While the identity you choose is likely to evolve over time to suit new audiences, and changing trends, taking the time to get your definition right at the beginning will help to develop a stable, sustainable, and consistent tone for your business.
Step 1: Know Exactly "Who" You Are
Before you start working on things like logos and social media campaigns, you'll need to figure out "who" your company is. This is the point where you begin to think about your vision for the future, the kind of things you want to achieve, and what you want people to feel when they talk to your business. Ask yourself:
What kind of services/ products do you offer, and how good is the quality? (Do you optimize cost-savings over luxury materials?).

What are your "core values"? Think about the things that matter to your audiences, like

corporate responsibility,

environmental friendliness, and social ethics.

What is your mission? What do you want to accomplish as a company? Maybe you want to give people a cheaper way to decorate their homes like Ikea, or a taste of indulgence like Hotel Chocolate.

Who is your target market? If you don't already have a user persona, create one – looking at demographics like age, gender, geographical location, and interests.
Step 2: Create Your Personality
Once you've answered at least some of the questions above, you should begin to get a feel for what your company's personality will feel like. Consider your tone of voice, and how you plan to present yourself through marketing materials and social updates.
Do you want to be a company that's all about professionalism and forward-thinking technology, or would you prefer your customers to look at you as a fun, friendly, and informal entity? Remember to choose a tone that resonates with your clients, and reflects your company values.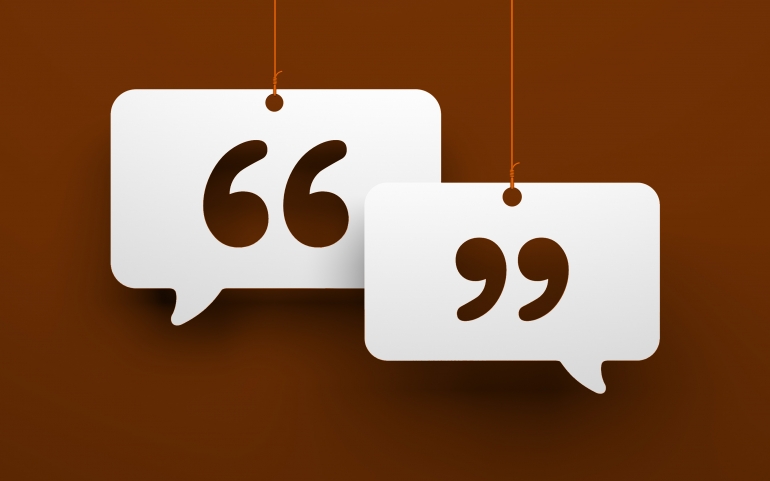 Step 3: Discover Your Image
With your personality, vision, mission, and buyer persona in mind, you'll be ready to consider what your brand identity should look like. Design assets like your website, logo, packaging, and marketing graphics can all influence how your company is perceived.
While different companies will need to consider different forms of media, just some of the building blocks you'll need to look at include:
Typography.

Logo.

Website.

Product packaging.

Marketing materials.

Color palettes.
Step 4: Analyze And Refine
Finally, remember that people don't stay the same over the years – so why should your brand identity be any different? While it's important for a company to establish themselves, remain consistent, and show an intrinsic value to their customers, that doesn't mean that you can't adapt parts of your company character over time.
Track the overall perception that customers have of your business by reading through testimonials, listening to social conversations, and sending out surveys. If the message you're sending out doesn't seem right for your organization, then it's time to go back to the drawing board.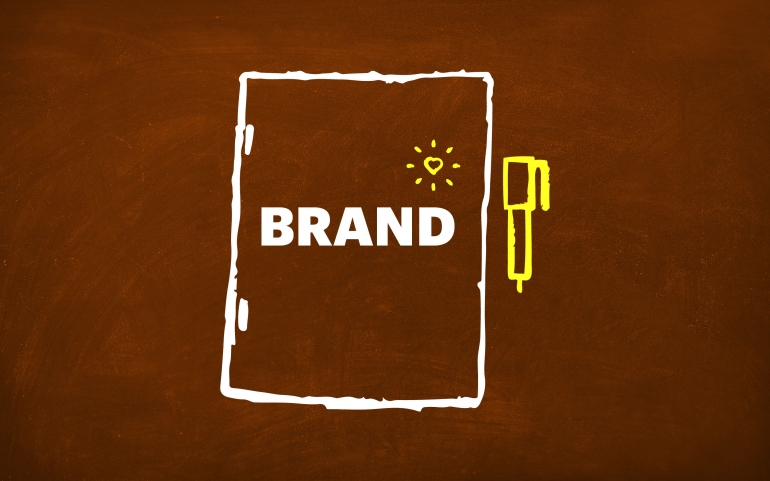 Top Tips For A Brand Identity That Builds Loyalty
So, you know what a brand identity is, you understand why it's important, and you even understand how to define your company. Now, all you need to do is figure out how you can use your identity in your marketing strategy as a way of generating profits, and loyalty.
Today's businesses invest millions every year in making customers feel loyal to their venture. After all, loyal clients are often far more profitable than your average one-off purchase. By using your brand identity more effectively, you can build a relationship with your customers that sends you one step ahead of your competitors.
1.
Discover What Makes Your Company Unique
A great brand image doesn't just make it easier for customers to recognize your brand, it also sets you apart from the competition. If you want to differentiate yourself, then you'll need to find a way of proving your "one-of-a-kind" nature to the world.
For instance, FedEx claims to be the fastest, most reliable delivery company in the world with a slogan of "When it absolutely, positively has to be there overnight". This USP identifies FedEx as a company that's reliable, convenient, and perfect for those who can't afford to compromise on their postage needs.
Once you know what makes your company unique, make sure that you highlight it in all your marketing materials, from your social media presence to your website and brand communications.
2. Know Your Audience
One of the most important things you can do to enhance the sales potential of your brand identity is figuring out exactly what your customers want from you before you start working on things like marketing and promotional campaigns. People want services and products that catered specifically to them, and the more you can personalize your efforts, the more benefits you'll see.
The good news, for those who don't know how to get an in-depth insight into their user personas, is that most customers today don't mind if you use their data to make their experience more "bespoke". In fact, one study found that 74% of customers are more frustrated by "general" content than companies attempting to gather insights from surveys.
By listening to their customers, companies like Zappos have discovered what it takes to give some of the best experiences in the eCommerce world. It's no wonder that this shoe store is widely regarded to be the ultimate example of a great CX strategy, with personalized product suggestions, and custom email campaigns.
3. Tell An Incredible Story
A lot of businesses spend so much time polishing the visual aspects of their identity, like their logo or website, that they forget the element responsible for strengthening customer relationships: an inspiring story. While images play an important role in telling your customers what to think about your brand, your story is the feature that indicates what a client should feel.
Great storytelling taps into emotions, influences behavior, and paints a picture of exactly why a client should connect with your brand. For instance, Nike is popular because its story tells customers that anyone can be a great athlete. The brand builds its identity around a focus on inclusion, community, and passion – something that makes it instantly more appealing to any consumer.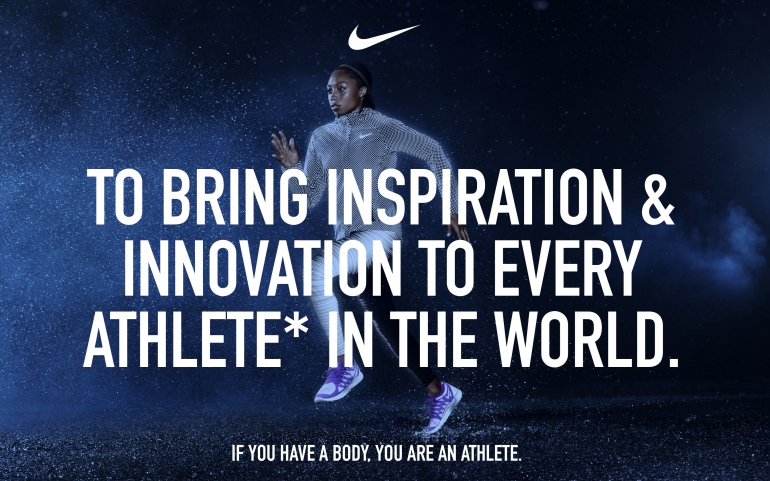 4. Invest In Consistency
In a world that's constantly evolving, keeping your brand identity clear and consistent from day one can be a difficult task. However, it's much easier for a customer to build familiarity with a business that shares the same images, same voice, and same messages every day, than one that's constantly changing its attitude.
Take the time to plan your strategy carefully, ensuring that everything from the colors you use in your posters, to the fonts you pick for your blog, are perfectly aligned with your identity. For instance, Apple delivers the same futuristic, yet simple experience regardless of whether you're walking into a physical store, or logging onto its website.
5. Work As A Team
When you're first getting started in the business world, it's easy to think that it's you against the world. While it's true that you want to beat your competitors, and sell more than others in your industry, building relationships with the right brands, and forming strategic partnerships can help to enhance your brand identity in several ways.
If you're entering a new marketplace, a partnership could give authority to your image, and make it easier for customers to trust you. On the other hand, the right collaboration could lead to an advertising campaign that expands your market reach.
Everyone remembers the GoPro and Red Bull connection that led to the "Stratos" experiment. Not only did Felix Baumgartner break a bunch of world records when he jumped through space on the behalf of the brands, but he also embodied the beauty of human potential which defines both companies.
6.
Be Transparent, And Believable
Today's customers are more cynical than ever. They're sick of being "sold" to, by brands, and prefer speaking to companies that show a genuine interest in their experiences, and satisfaction. This is one of the many reasons why businesses have started to invest more in brand transparency.
In fact, one study found that 94% of customers would be more loyal to a brand that provides complete transparency.
Click To Tweet
Trust will always be the "holy grail" of marketing, but it's not something a business can simply buy. If you want to convince your customers that you're worth their loyalty, then you must earn their attention with an authentic, transparent brand identity. An example is Whole Foods, which now gives its fans a complete run-down of all the GMOs and additives in its products.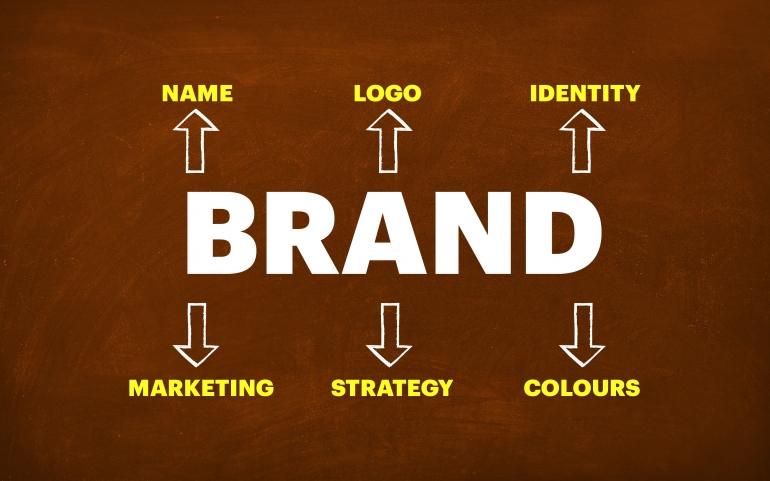 Making Your Brand Promise
Many businesses today make the mistake of assuming that "branding" is an activity reserved entirely for big corporations and companies with huge budgets. However, the truth is that establishing who you are, and what you can offer your customers as early as possible, could be the key to generating those long-term relationships that make your brand a competitor to watch in the online space.
A great brand identity helps to ensure that you're more consistent with your online and offline marketing efforts, but it also has tons of potential when it comes to strengthening your selling potential too. Your identity can attract new followers, inspire loyalty in existing customers, and differentiate your business.
Your brand is the promise that you make to your customers from the moment you start trading. The more you refine your brand identity, the more you can give your clients an insight into what they can expect when doing business with you. This has a direct impact on your reputation, and ultimately, your bottom line too!
About me: Stewart Hodgson is the co-founder of Fabrik Brands, a brand strategy and digital design agency based in London, UK. He and his team have produced work for the likes of VISA, Macmillan, Aviva, Royal Albert Hall, Adidas, and more. You can follow him on LinkedIn here.