5
minutes read
Before I will cut deeper into the subject of designing a banner ad, I would like to clarify something about banner advertising. In this part of the digital industry,
[Tweet "your banner ads are the defining elements of your marketing strategy's success."]
Imagine that you are building a house. Your banner ads serve as the foundation of the house and the walls will be made of different settings of your campaign according to the targeted audience. The roof of your house represents the return on investment (ROI). If the base is unsteady, your walls will tremble and your roof will collapse.
Your banner ads, as the core element of your advertising campaign, should be strong enough to create a steady foundation for your whole marketing strategy and to help you reach your goals.
Have you defined your goals before you started to design your banner ads?
If not, you will easily throw away a huge amount of money without winning anything back.
You may find this statement exaggerated, but there are certain reasons why defining your goal is one of the most important things to do in the process of designing your banner ads.
A well-defined purpose will help you to bring out more of your banners because you will keep working on them until you reach your goal.
In order to do this, take the following steps:
1. Understand the definition of a goal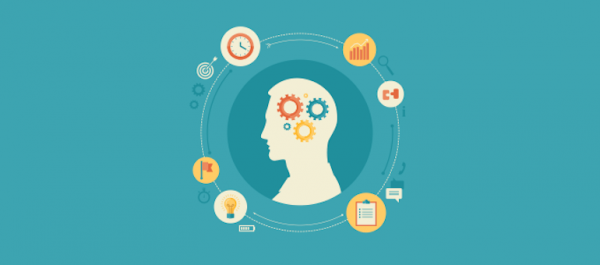 The goal of your advertising campaigns gives you a single focal point to place your attention in. It gives a clear image of what exactly to spend your time and energy on, without losing focus. This image represents a planned outcome of your advertising campaigns which is profitable for your company in a certain way. It is the main reason why you created a marketing strategy in the first place.
The key to setting achievable marketing goals is to spend time evaluating your current position.
The goal you set for your advertising campaign is the goal that you have to think about while you are designing your banner ads. The thought of your goals will help you to make the right decision when you are uncertain whether to use a certain color or whether to change the ad copy.
It's ideal to set multiple but smaller goals which will direct you towards your ultimate and biggest purpose. This somehow also refers to the fact that you should think through your marketing strategy very carefully.
For example, if the only goal that you've set is to sell at least 80% of all your products, then you didn't realize that you actually have multiple goals: to bring more visitors to your site, to make them trust your brand, to inform your targeted audience of a certain discount and so on.
2. The importance of a goal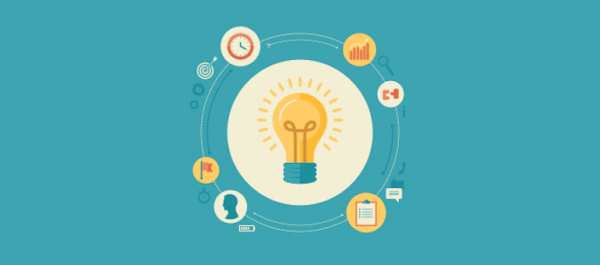 If you didn't set a goal for your banner ads, then you are probably investing your energy and time in many different things that are not necessarily correlated and that will probably not take you a step closer to the desired outcome.
The goal that you've set for your advertising campaign will define the look of your banner ads. How? Depending on the objectives that you have, you should design your banner ads in the following way:
It's the most common goal of an advertising campaign. Bigger fonts, vivid colors and bright pictures are recommended if you really want to stand out of the crowd with your banners. Use your creativity to make them more noticeable, but keep them pleasing to the eye. An irritating design can harm your brand's popularity.
Prompting immediate action
Including a coupon with a deadline in your ad can be a powerful way to prompt immediate action. You can also offer something for free or multiple products for the price of one.
Keywords like "Free", "Now", "50% off" can easily catch people's eyes and they will create a sense of urgency. Use them in a smart way and never promise something in your banners that is actually not true.
Bringing back lost customers
They visited your website at least once, maybe they even bought a product from you, and now they are just simply not coming back.
[Tweet "Your banner ads should be a reminder of your website."]
You should use the same color combination with a great copy which will give them one extra reason to come back.
Increasing sales and profits
A/B testing is a great way to increase sales. You should try multiple versions of the same ad with different colors or with different ad copy to find the most converting combinations.
Having a goal in your mind gives you something to plan and work for. It's a constant reminder of what you want to accomplish and it also gives you the motivational energy you need to keep improving your campaigns.
3. Setting your own goal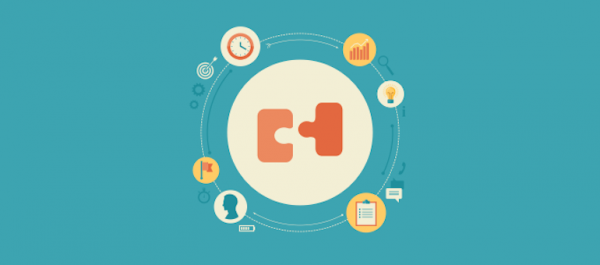 This step is actually a lot harder than it seems and you really have to think through the purpose of your banner ads.
"Everybody has their own Mount Everest they were put on this earth to climb."

~ Seth Godin
If you will try to achieve something that is not necessarily good for your company, you may lose time, money and energy that you could have used to reach other important goals. The goal that you've set will be reflected by the design of your banner ads. If it is not the right one for you, than your banners will be weak and they will not help the growth of your company.
You may ask yourself the following questions:
Why achieving this goal is important?

How will your company benefit from reaching this goal?

What will success look like?

What is the biggest barrier?

Are my banner ads good enough?
A clear image in your mind of the one thing that you really want to achieve and that would be profitable for your company will help you to decide if it is the right one or not. If you are not sure how your company will benefit from reaching a certain goal and you don't have a clear image of it, then you may think through your objectives.
[Tweet "Always keep working on your banner ads."]
Don't forget to change and test them constantly, because they represent the very first thing that your success depends on.
How do you define your own goals before you start designing your banner ads? Leave a comment!