9
minutes read
They say that a picture is worth a thousand words. But how many impressions, engagements, and conversions is your marketing design worth?
In a matter of seconds, you can leave a lasting impression on a potential customer, whether that's good or bad. Ideally, you want to make a good impression so that people stick around and learn more about your business.

Ask yourself this: if someone were to see right now one of your marketing materials, would the design communicate the value you're offering?
In case you can't answer right away, then stick around and keep reading to find out how to turn your online marketing design from good to great.

What Is Marketing Design?
Marketing graphic design is all about communicating and promoting a brand's products or services in a visually appealing way. Not only that, but all the materials created need to adhere to the company's visual identity.
Let's dive a little deeper into what all of this really means.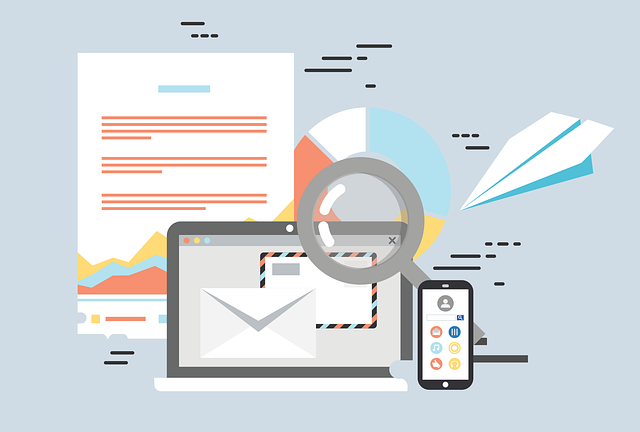 Marketing and design need to go hand in hand.
Why?
Because through marketing, you create interest in your brand, and design helps you visually communicate your brand.
Despite this apparent connection between graphic design and marketing, in some companies, there's still a disconnect between the two.
Before there even is a marketing strategy, you need to start with the basics, meaning the brand guidelines.
These represent the baseline for every marketing material that the design team will be creating. Without the guidelines, it's going to be hard for your company to communicate consistently.
At the same time, great design marketing is more than just your company's logo, font, page layout, or images you use.
It's the bridge that connects your brand to your customers, and it also acts as a confidence builder. If you think about it, in many ways, design represents the face of your brand, so it isn't just about using stunning images and cool graphics.
In marketing, you can write clear copy and do targeting the best way you can, but in the end, if it doesn't perform, it can't be called a success.
Similarly, when we talk about design, you can create a stunning ad, but if it doesn't end up converting people, then it doesn't really matter.
That's why smart marketing needs to be combined with great design.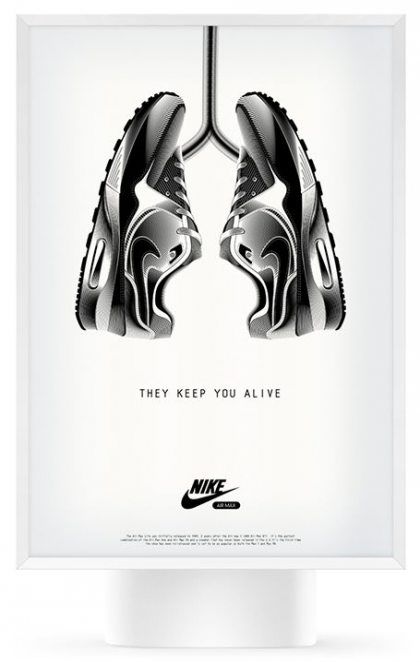 3 Top Benefits of Great Marketing Graphic Design
Increases conversions

.

Beautiful marketing design has the potential of motivating people to take action by providing

a clear, easy path to conversion

.

For example, you can see in the image below the difference great design can make when creating a call to action button. The important thing is that at every stage of your marketing campaign, you need to think about how to create engagement with your audience and then how to convert engagement into the desired outcome. You have to ask yourself how to turn a call to action into an actual sale and how you can create a brand experience out of digital marketing design. Ultimately, the design is responsible for creating an emotional response from your audience.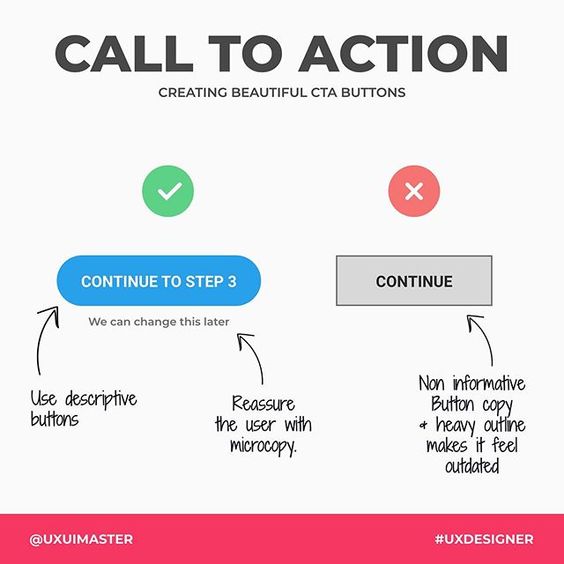 Builds trust

.

Great design can reduce the anxiety that people may have towards converting. This can be done by addressing the fears and concerns someone may have around the product or service you're advertising for. For example, you can talk about the type of material the product is made out of, whether people can return it, or if they can test it out in person before buying it.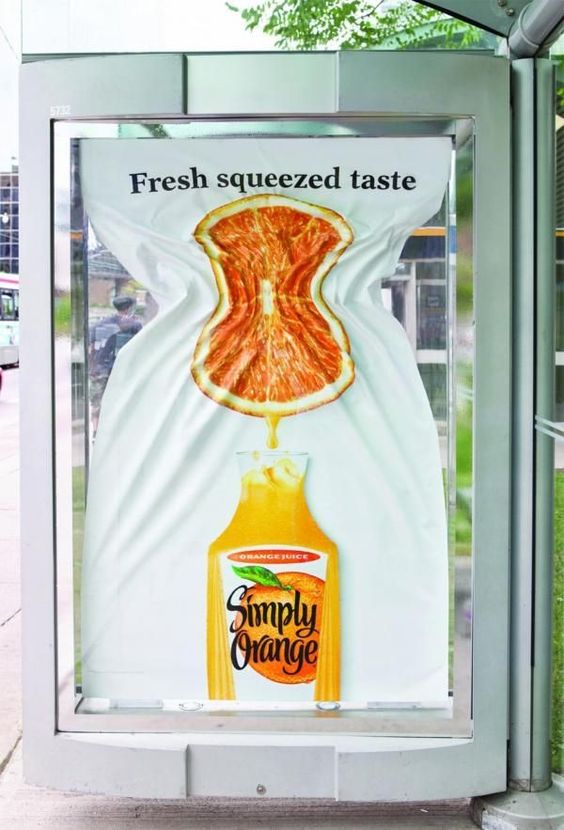 It provides an incentive

.

To encourage consumers to use your product or service, it helps if you showcase them in context. More specifically, your audience needs to see how you can help them fix a problem they're having or how it can bring them joy. By viewing the product in context, a person can visualize much more quickly whether it can work for them and their current lifestyle.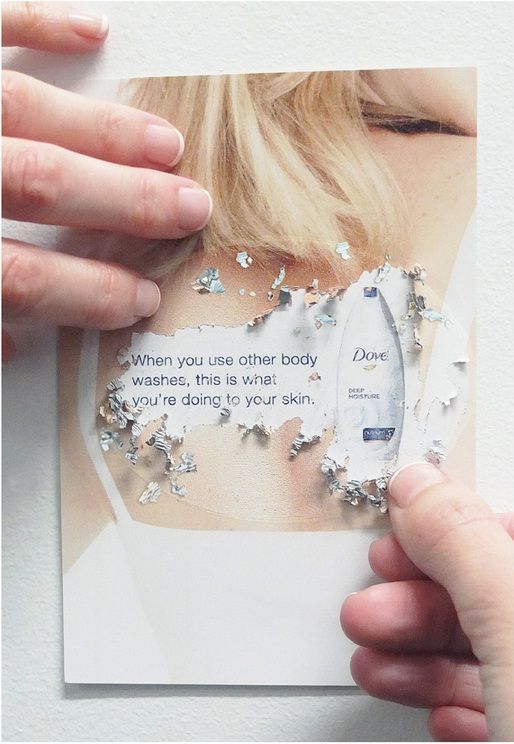 Powerful Marketing Graphic Design Tips
1. Keep it clean
In case you don't have a brand that's quite popular yet, then you need to use clean marketing design as a way of establishing your credibility on the market.
The recipe you should follow is not too much text, and not too many graphics used in the same banner.
Doing the opposite will result in a confusing banner that no one would want to click on.
One thing you can do after creating a visual that's perhaps too crowded with elements is to ask yourself if all of them are really necessary.
That should help you determine what you need to change to make your design as clean as possible.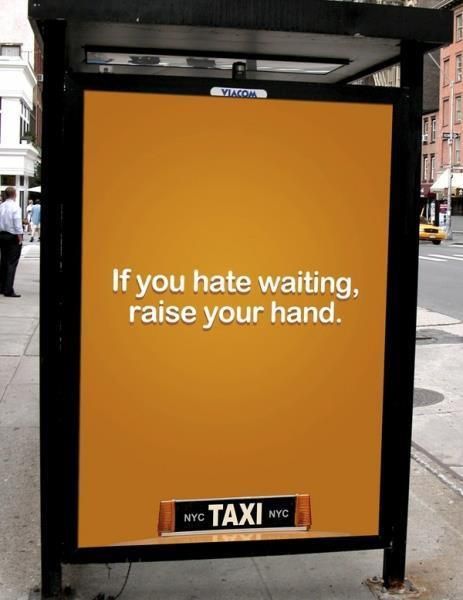 2. Take advantage of contrast
Before you can keep someone's attention and make them engage with your visual, you first need to capture their interest.
Contrast has the power of making your designs stand out when you communicate online.
To create contrast in your design, you can make use of size color, alignment, repetition, proximity, whitespace, and texture.
The right amount can make your marketing materials much more appealing to your audience.

Here are some ideas you can use when experimenting with contrast on your designs:
If you want to emphasize a message, then make it more prominent than the other elements in your visual;

Make sure that the colors you use in a banner match the emotions that you want to transmit to your audience;

Alignment can create structure in design, and it's going to help you dictate the value of an element;

With repetition, you can create an identity for certain parts of your banner;

Elements that are close together have something in common, which is why you need to consider proximity when doing this;

The importance of whitespace can't be emphasized enough – use it to avoid overwhelming your audience with too much information;

Audiences are more likely to react to an ad that has a textured background, such as dirt, because they're familiar with the smell and feel of it, compared to a plain brown color.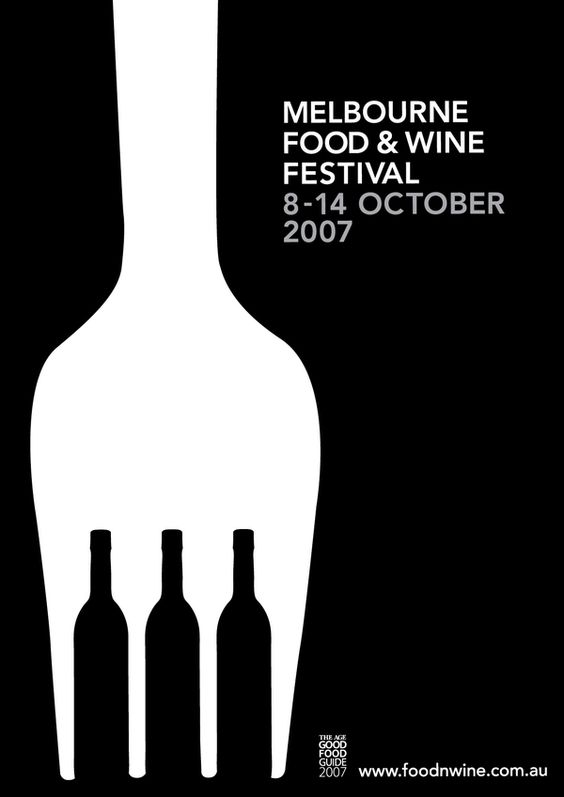 3. Limit the number of fonts you use
When you use an online design tool such as Creatopy, you have access to dozens of amazing modern fonts. Because of this, you may be tempted to use as many of them as you can in your designs, which is not necessarily the best thing to do.
If you don't want to use just one font, then I recommend choosing at most a pair of fonts, so that the discrepancy between them won't be too apparent.
You should have a font that represents your business, but if you want to play with your visuals, then you should find one that goes well with the main font.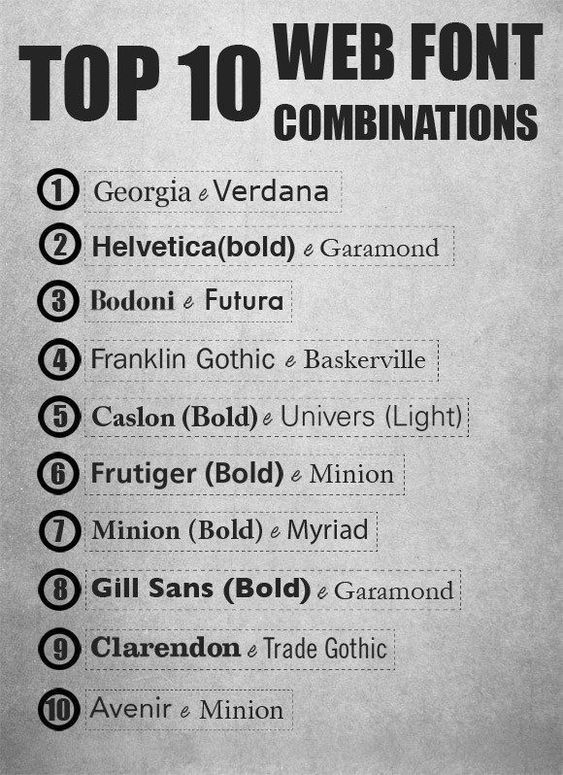 4. Play with different font sizes
Even if you use a single font for all your designs, you can still create distinct effects by playing with the font size.
Go with a bigger size when you want to emphasize a specific message.
Another tip would be to see how a particular font looks like in bold and italic. You want to make sure it looks good, and it's readable.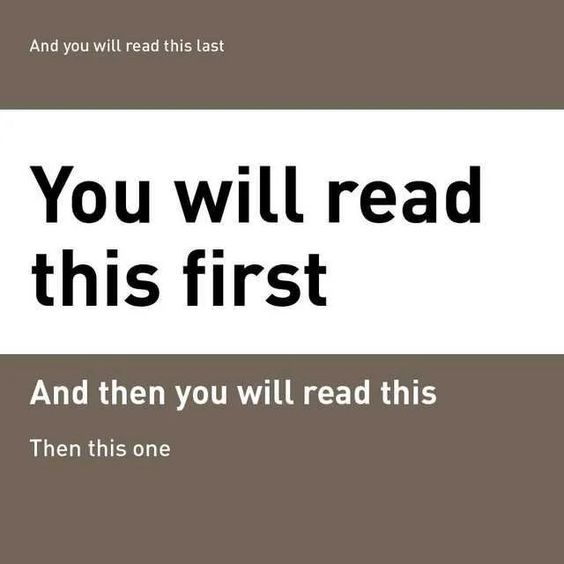 5. Adhere to brand guidelines
Great online marketing design is also about making sure that all your materials are following the brand guidelines.
This means making sure that you incorporate your logo, color palette, typography, and other brand elements that are specific to your business (like an icon, a pattern, or a particular photographic style).
Ultimately, this will keep your brand's presence unified and cohesive across all your marketing and communication channels.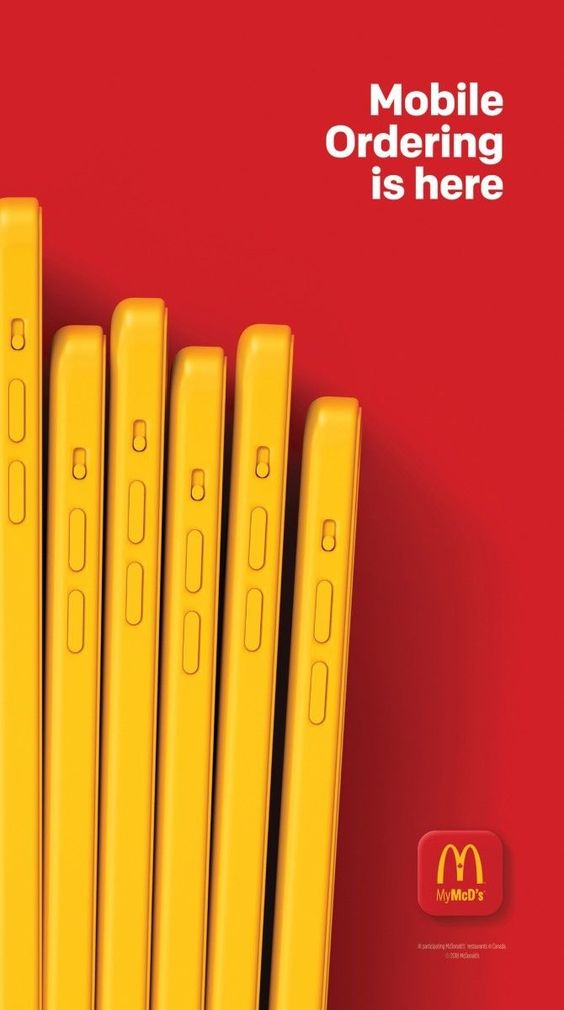 6. Use the psychology of color
Color theory is an essential part of marketing graphic design that has an impact on conversions. It's crucial to study it because it allows you to determine how your customers will respond to marketing messages based on the color you use in your banners.
The psychology of color is about art and science combined. That's why you need to think about the type of response you'd like from your audience and find the perfect combo between your brand's colors and those that will help you achieve your goals.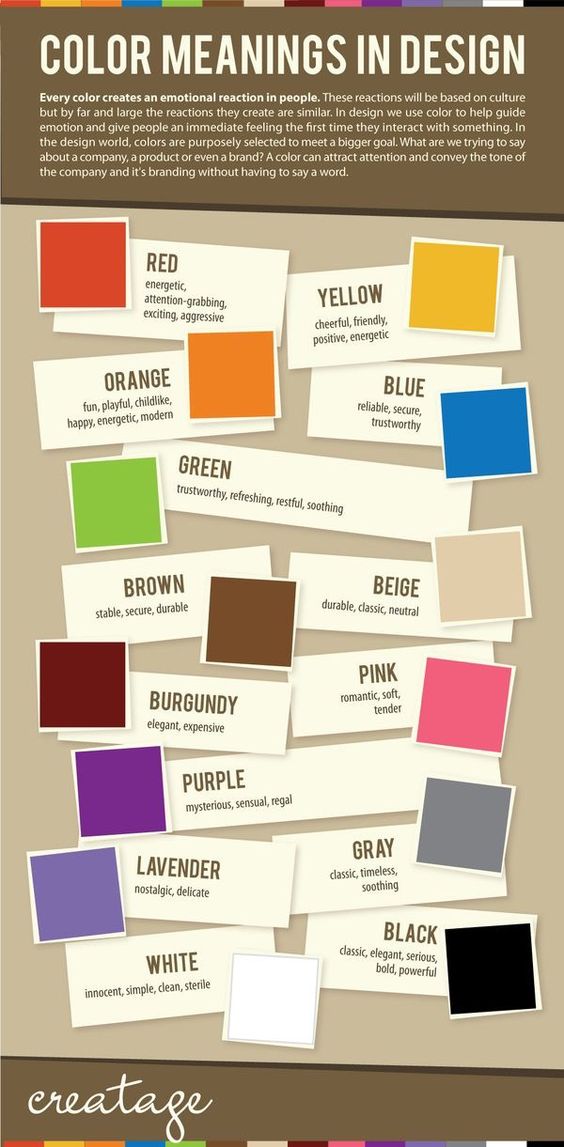 7. Plan campaigns around holidays
I recommend to take a look at the calendar and see what major holidays are coming up that your audience might be interested in.
A tip would be to focus on minor holidays as well, perhaps local ones that are celebrated in different countries where your potential customers are located.
After you identify holidays that would work for your audience, it's time to start designing some marketing materials around those themes, depending on what type of campaigns you thought of.
For example, there are many fun holidays throughout the year, such as Science Fiction Day, Nothing Day, or Chocolate Cake Day, that you can take advantage of to create a catchy ad campaign.
Thanks to these types of holidays, you can easily create memorable and engaging marketing materials.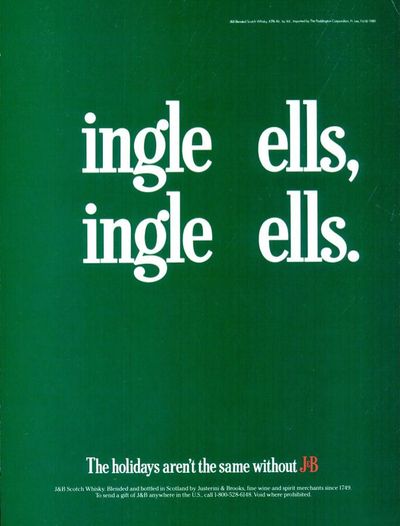 8. Play with lines
As simple as they appear, lines are extremely versatile design elements that do more than connect the dots.
They can be long, short, curved, dotted, non-dotted, straight, horizontal, vertical, diagonal, solid, dashed, thick, or thin.
By using this element in your designs the right way, you can enhance your messaging and create eye-catching visuals.
Here's how you can use lines to increase the visual appeal of your creatives:
Organize the information by separating or grouping elements;
Different types of lines can be used to simulate textures;
Guide the eye to certain sections that provide important information;
Create the illusion of movement with curved lines;
Make a statement by varying the dimension of the lines.
In Creatopy, the Elements section now includes no less than 80 end-to-end scalable, flexible lines and arrows that you can use in your designs to emphasize the message you want to send.
Feel free to play as much as you can with lines and apply the ideas above to create stunning designs.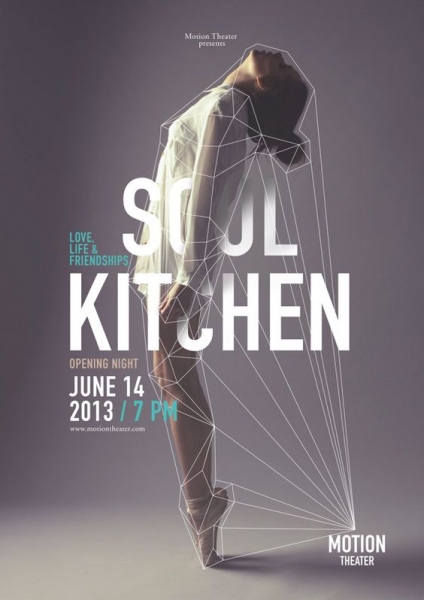 Collaboration is at the heart of marketing design
The disconnect that exists between marketing and design teams happens when they need to collaborate.
This is an unfortunate thing, especially because both teams care about results.
The key here is that marketing design needs to be united under the idea of performance so that they can align their work in a way that's time-efficient.
In this regard, communication needs to exist at every step of the design process. This can help at preventing tensions that are most likely due to occur because of poor communication or lack thereof.
By working in an online design tool such as Creatopy, marketing and design departments can understand much more easily how to optimize their workflow and collaborate in order to achieve tangible results.
Within the platform, anyone from your team can leave valuable feedback, marketing designers can mark their progress on projects, and most importantly, organize their work in a way that's clear to every team member.
In advertising design, Photoshop is one of the key tools that graphic designers use to express their creativity, precisely because it's incredibly versatile. It allows creators to design some incredible artwork for social media or display campaigns.
Or even email animated GIFs.
But not everyone is willing to learn a design tool as sophisticated as Photoshop. This is why alternatives such as Creatopy come in handy, especially for ad campaigns that have a tight deadline.
Not only that, but thanks to the thousands of templates that are available and preset banner ad sizes, the time your team spends creating visuals will be significantly reduced.
Conclusion
Marketers talk about how important marketing is, while designers talk about how important design is. Instead, we should all focus on discussing how teams can leverage creative marketing design.
I genuinely hope that this article has shed some light on these two crucial departments and helped you understand that they're not rivalries.
Most importantly, I believe not only in open and transparent communication between marketing and design, but also in using the right tools that have the potential to facilitate this relationship.
Now I want to know: what's the best piece of marketing design advice you've ever received?