8
minutes read
Interested in a Twitch banner? You've landed on the right spot!
Please find below some amazing Twitch banner templates, a useful bundle of tips and tricks, a list of Twitch materials, a guide on how to create your own banner and other profile materials.
Whether you're new to Twitch or you're a seasoned gamer and just want a profile makeover, this article will help you to redesign your Twitch profile page and hopefully, gain more followers.
But, before we proceed, there are a few important things you should know:
1. Branding your Twitch profile
First of all, you need to create a personal brand for yourself. Don't worry it's not complicated. All you have to do define who you are as a gamer and how you want to be perceived. Then:
Find an appealing

name.

Think of a name that embodies your gaming personality and style, one that is both penetrating and memorable. Here's a great example from a Twitch user:

Credit: Ace of Spades
Then, create a

logo. You can either do it yourself, use an app to do it or hire someone to design a professional logo for you. The logo can be a typography construction of your name or a symbol that accompanies your name. Either way, it should be representative of your gaming personality.
Have a look at this logo below. It's simple but striking and the gamer makes sure people will remember his name…and channel.

Credit: Gladoop
Also, you will need a

color palette

. You will use this color scheme for everything from your logo to your Twitch cover image and the rest of the materials on your Twitch profile page.
You can go for a monochrome color combination, or select up to three colors to play with.
The channel below employs a gradient color scheme, using violet and shades of violet to alternate the main color.

Credit: Th3 Final Gamer
2. Provide your visitors with a positive experience.
Readability –

People visiting your page will take up to 15 seconds (at the most) to scan your Twitch profile page and give you a try.

In order for your page to be easily scannable, you need to create all of your profile sections and visual materials, carefully, so that they offer a fluid reading flow.
Tip: Keep things simple and organized.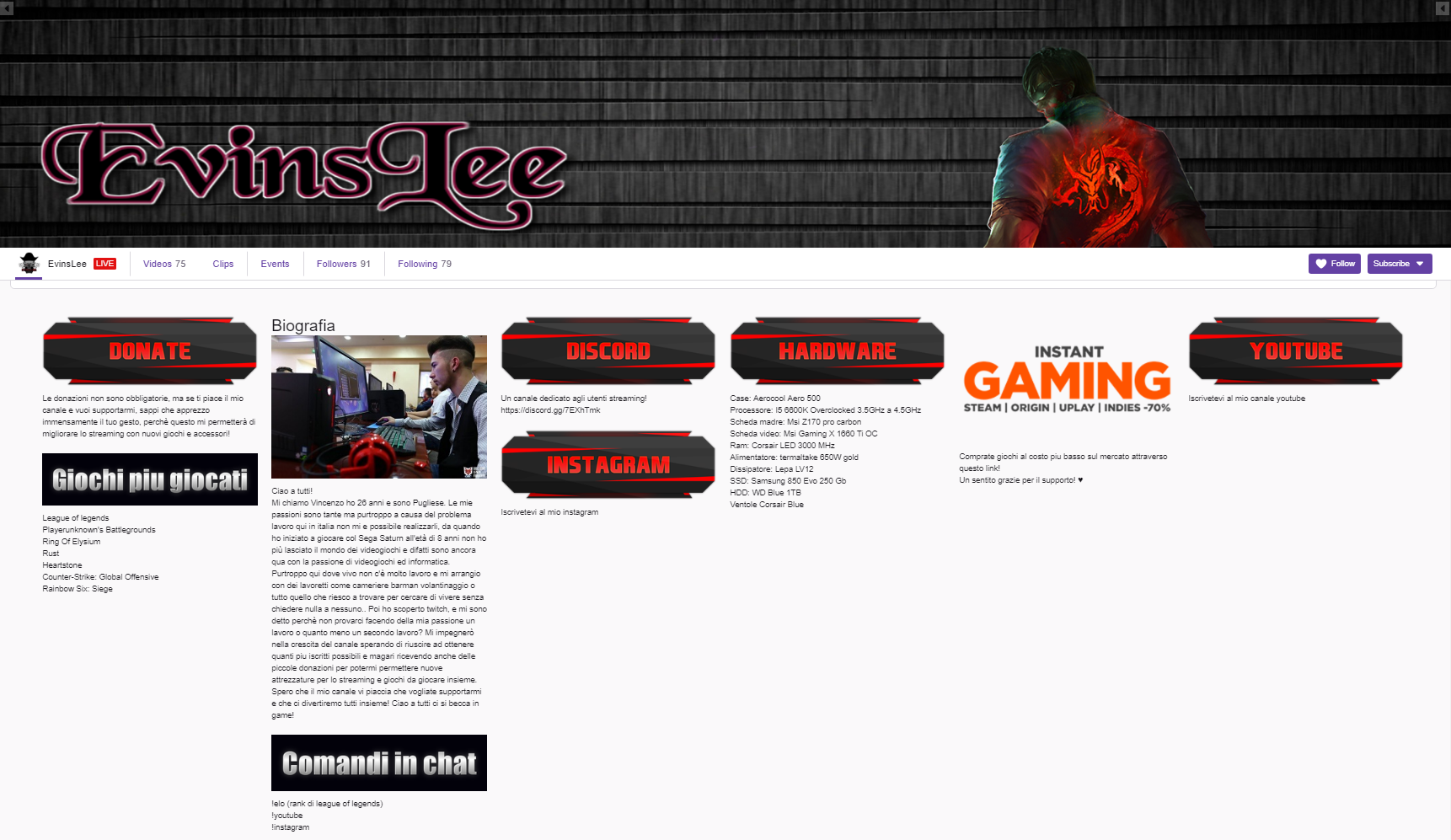 Credit: Evins Lee
Coherence –

All of your Twitch profile sections should have the same colors, symbols and convey the same atmosphere.

Consistency –

A profile page that's been branded and organized lets the users know you're a versed gamer.

And last but not least,

FUN

. – Don't take yourself too seriously. Have fun branding your Twitch page and offer your followers and visitors a fun experience every time they come over for a new live video.
---
Visual materials to set up your Twitch profile:
You'll need:
A profile image
An offline banner (Video Player Banner)
A Twitch profile banner (also known as the cover image)
Some cool Twitch overlays (camera overlays, break overlays)
A set of Twitch panels
---
What is the size of a Twitch banner?
The recommended size for a Twitch banner is 1920 x 1080 pixels. Make sure you're using these dimensions to have a great looking, pixel-perfect banner!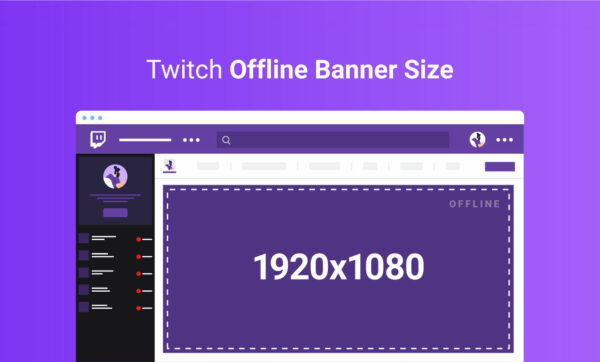 Ready-made Twitch banner templates (offline banners)
When you're not broadcasting, people landing on your page will see your Twitch offline banner, that is the banner which will replace your video player banner. This visual will inform visitors about who you are, what type of games you usually play, what are your broadcasting hours and where they can find you (social media, contact info).
We've created some Twitch banner templates to help you get the job done faster, hassle-free. These templates meet Twitch's size requirements (1920 x 1080 pixels) and are good to go. Pick one that suits your channel and customize it with your name and details. Change the picture if you'd like, add filters, do all the necessary changes to get a unique banner that fully states who you are.
---
How to add/change an offline banner on Twitch
Log in to your Twitch account. Then, click your

profile icon

on the right-hand side and select

Settings

.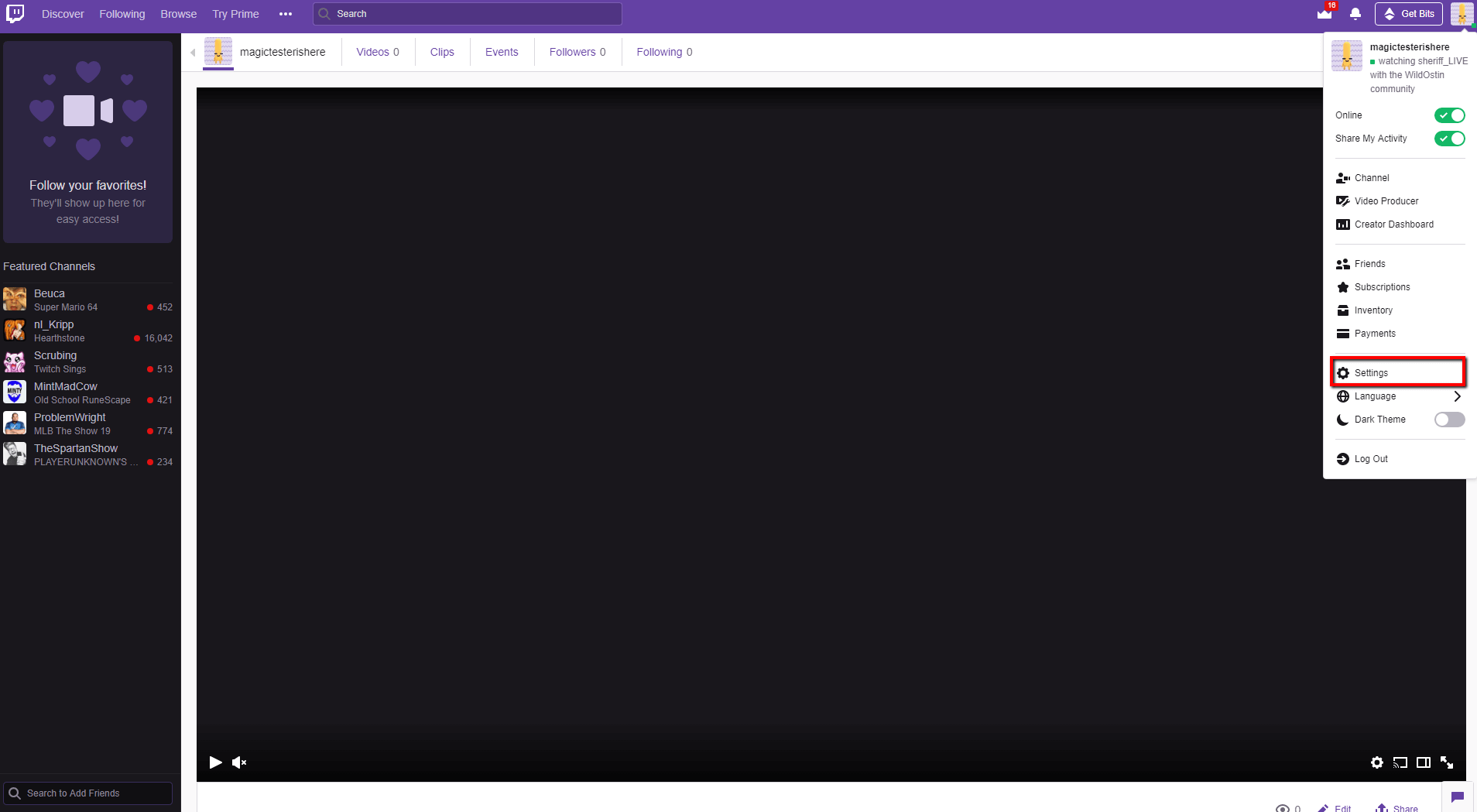 Go to the

Channel and Videos

tab.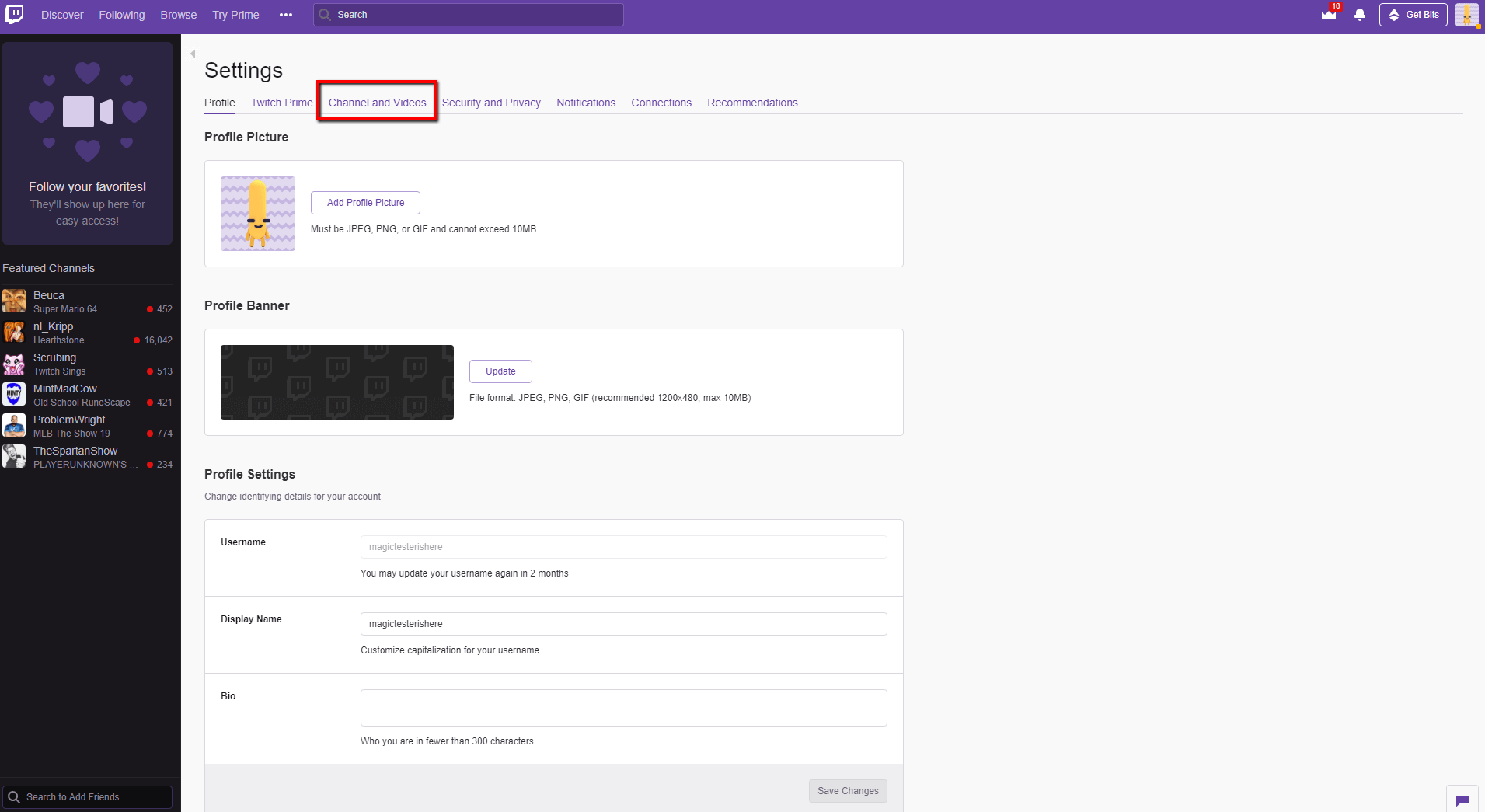 3. Once you're on the Channel and Videos page, scroll down to find the section where you can upload an offline banner.

4. Click Update and then upload your banner. This is how it should look like.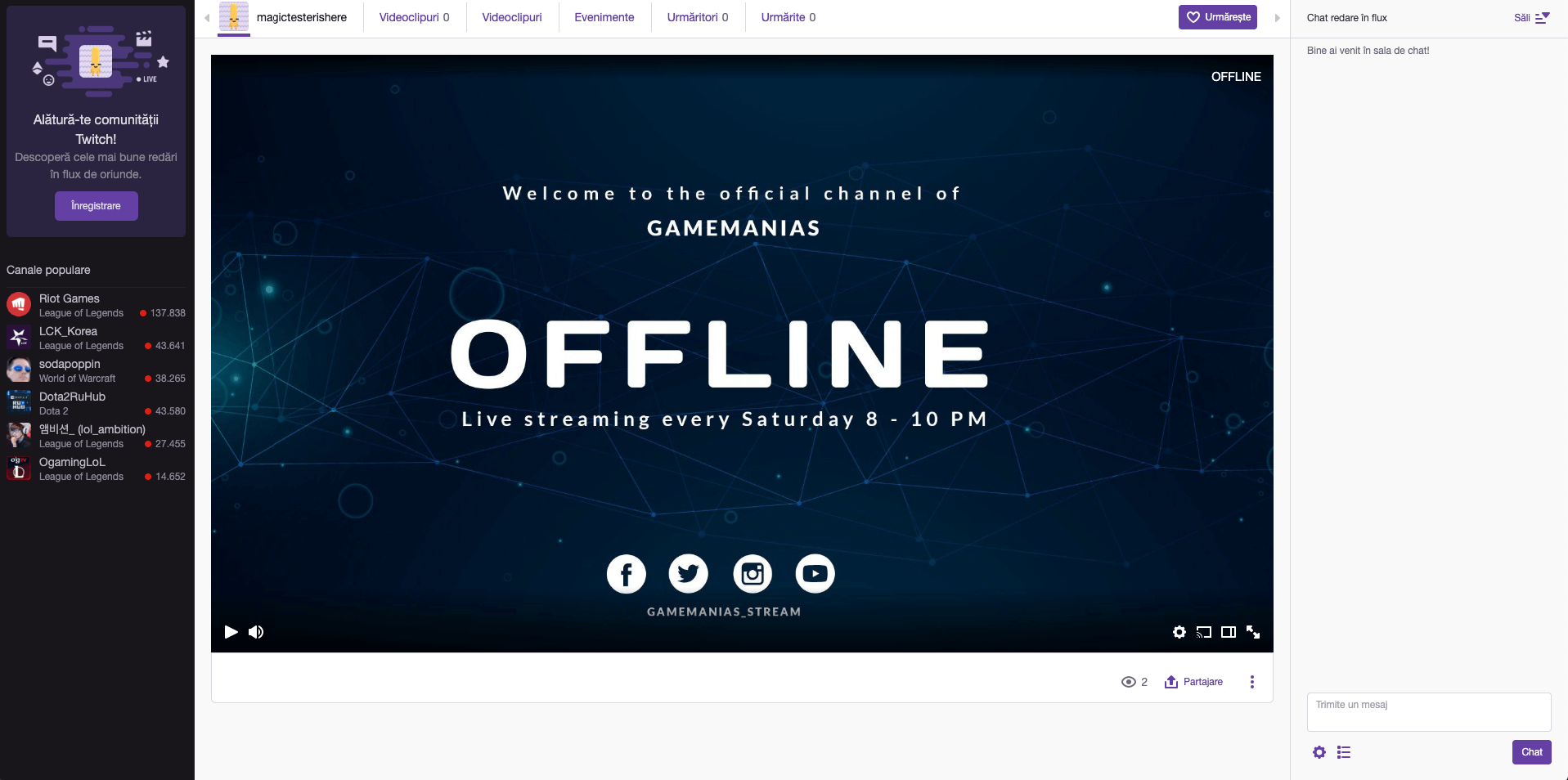 ---
Twitch profile banner (the cover image)
Many visitors will want to know more about you and they'll probably check out on your profile page. Here's where the profile banner (also known as the cover image) will meet and greet them. Make sure you have your profile banner put together with all the information people need about you.
What is the size of a Twitch profile banner?
The dimensions for the Twitch profile banner are 1200 x 480 pixels.
How to create a Twitch profile cover image in Creatopy
1. Create a free account or log in
Once you're on the platform's dashboard, click on the search tab and type in Twitch Profile Banner.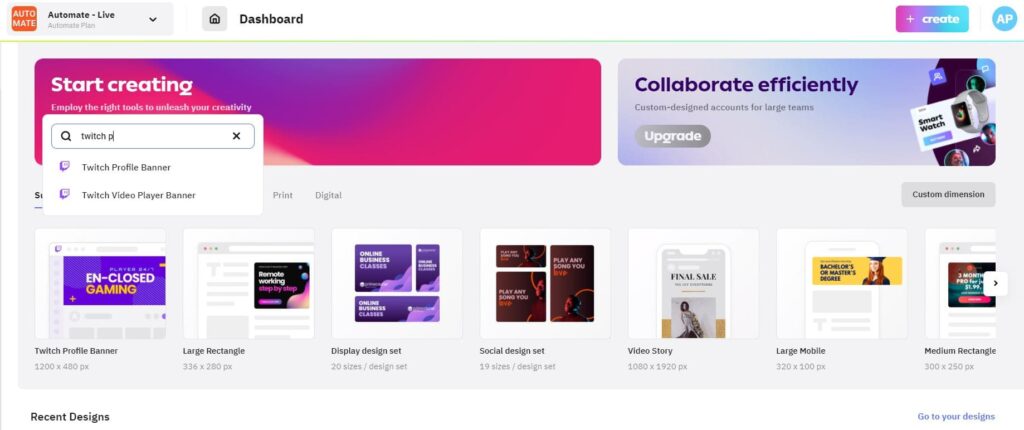 2. Choose a template or start from blank
After you selected the format, you have the option to choose one of the available templates, which are fully customizable, or start from blank and add all the elements yourself.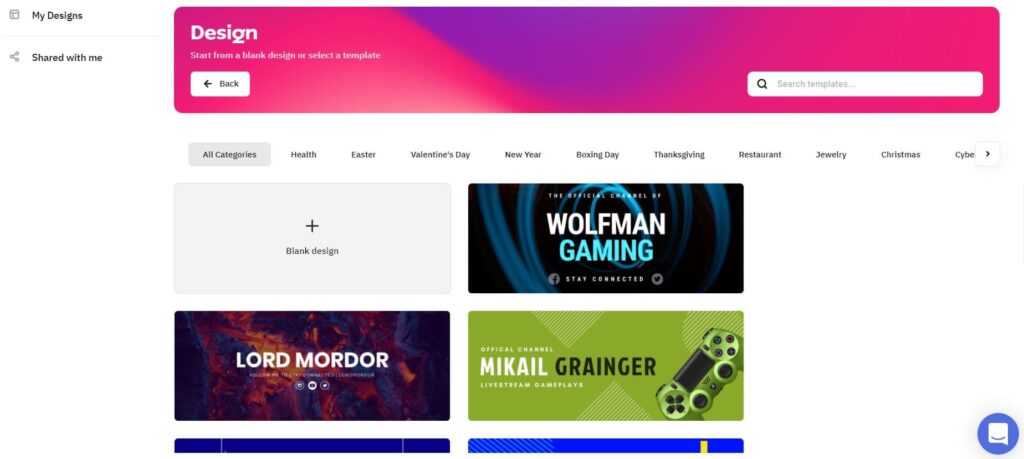 3. Edit your design
Here you have two options again: choose the available elements on the platform, or upload your own.
Creatopy is packed with fonts, stock images, shapes, lines, icons, and more, so you can create your perfect Twitch profile cover fast and easy. You will find all of them in the Elements section, on the left sidebar.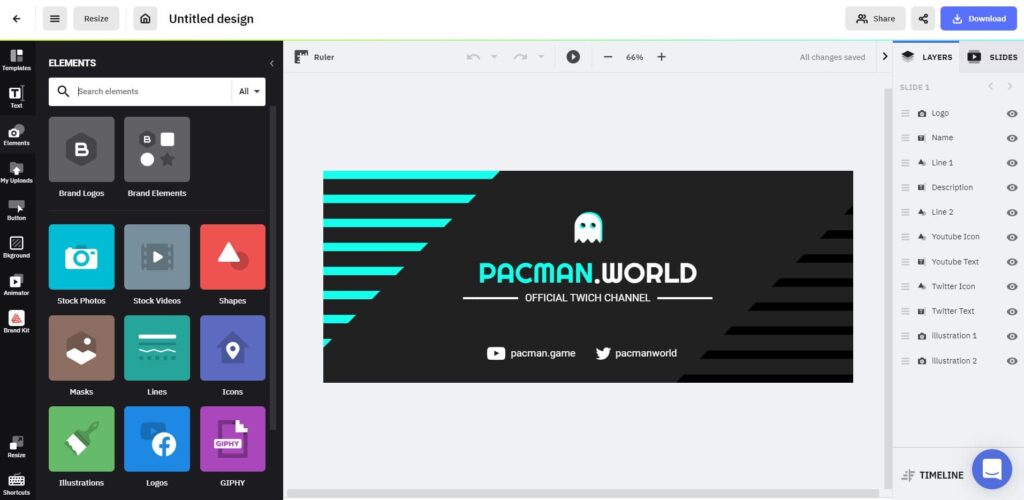 Add the final touches to your Twitch profile cover with a short text, logo, contact information, and social media pages so your followers will know more about you.
4. Download your design
Once you feel your design is ready, download it as JPG or PNG.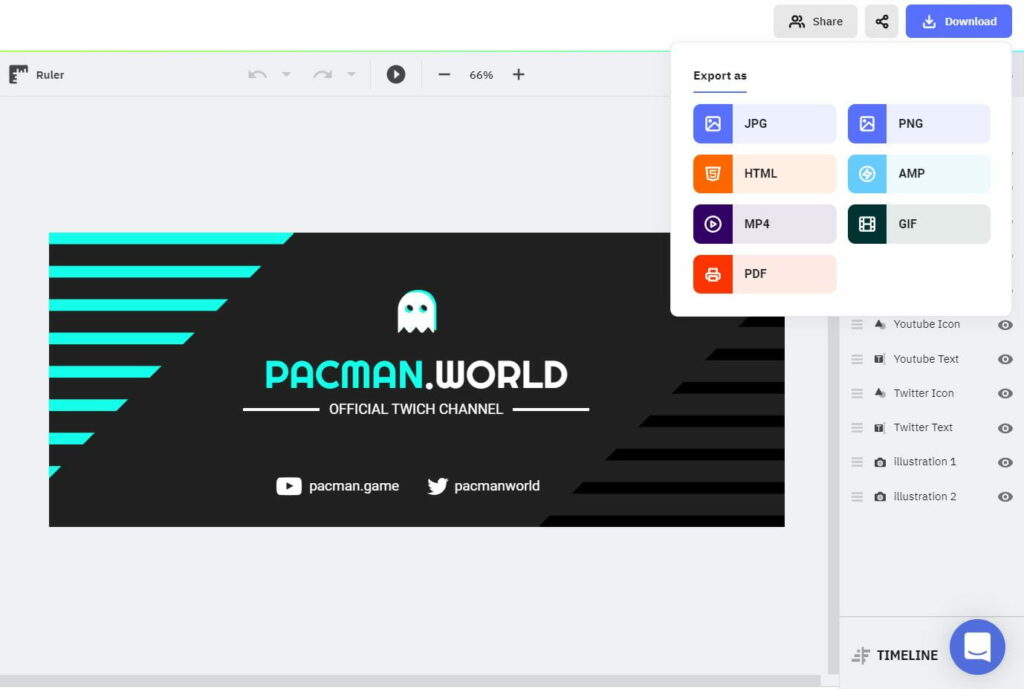 That's it. Now, the only thing left to do is to upload it to your Twitch page.
---
Create cool Twitch overlays for free
You'll probably want to add more character and style to your live broadcasting. Customization of your live video player is possible with overlays.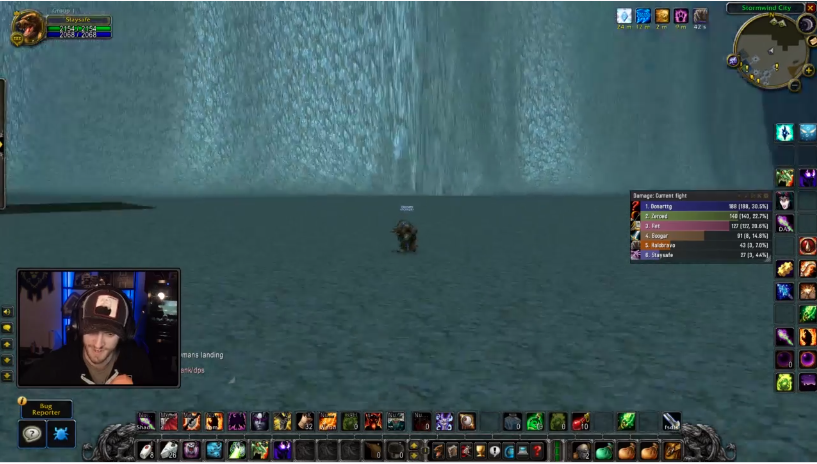 Credit: Stay Safe Tv
You can have a nice and cool overlay to display your camera. Or can use overlays to display a friendly message during break time, while you go to the kitchen to grab a sandwich.
How to create Twitch overlays in Creatopy
1. Create a free account with or log in
Then, type into the search bar Twitch Video Player Banner, as it has the recommended Twitch banner size of 1920 x 1080 px.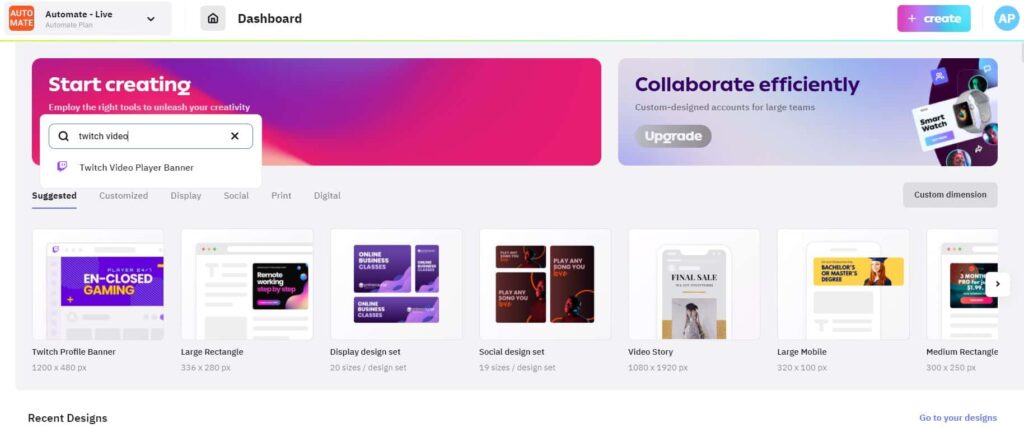 2. Start from blank
Since you're going to add overlays to your design later on, in this step of the process, choose to start from blank.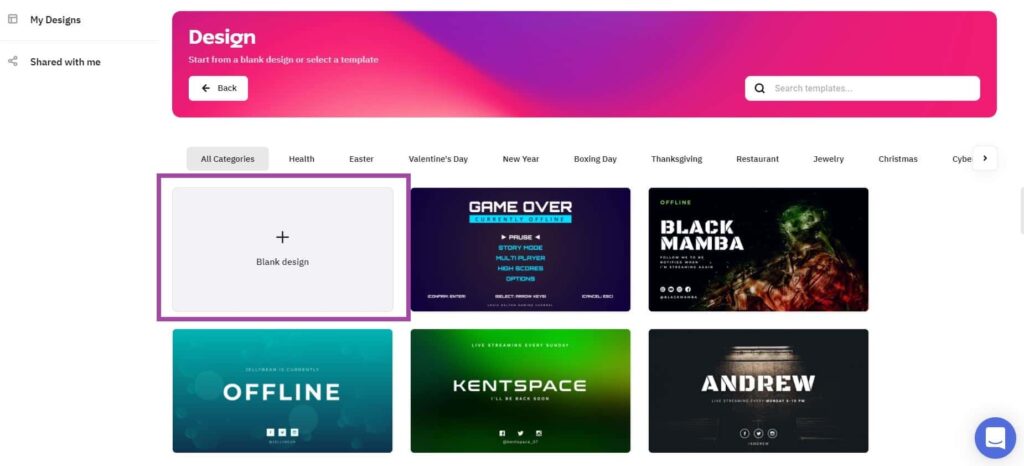 3. Choose the background
Go to the Bkground tab from the left sidebar, and click on Colors, then select Transparency.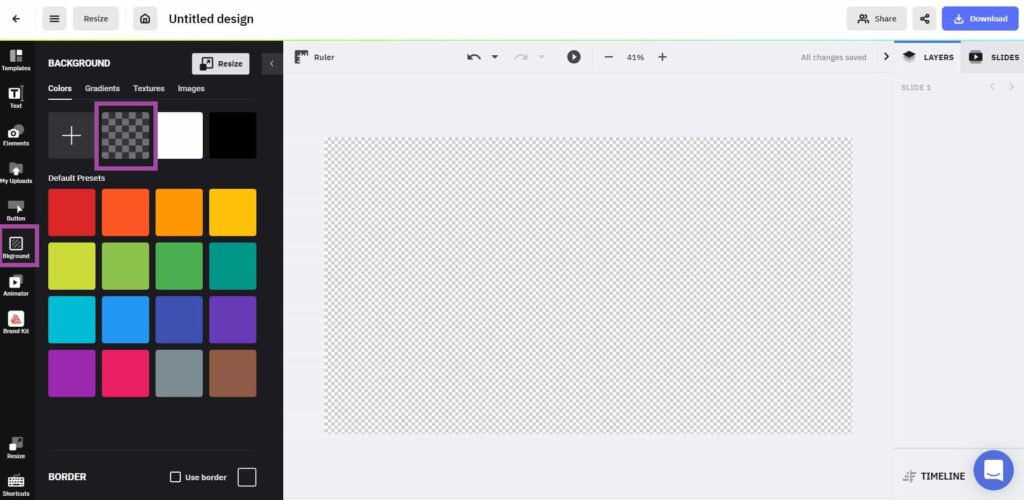 4. Create frames and panels
Create a frame for your camera and other additional panels to group your display information. You can do it as we did it in the example below, or choose a different placement, shape, and color.
You can find to add the frame and panels from Elements > Shapes.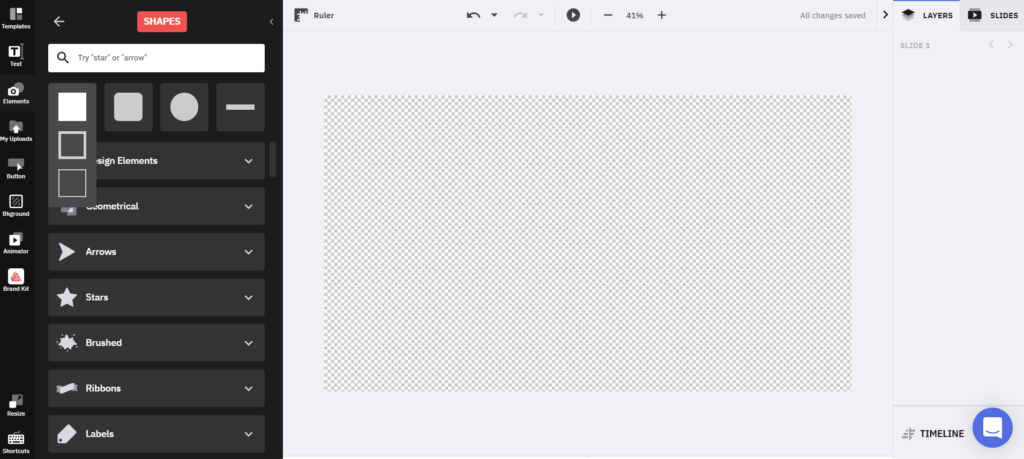 Add text on each panel and icons. You can add social media icons or whatever you find relevant for your broadcasting.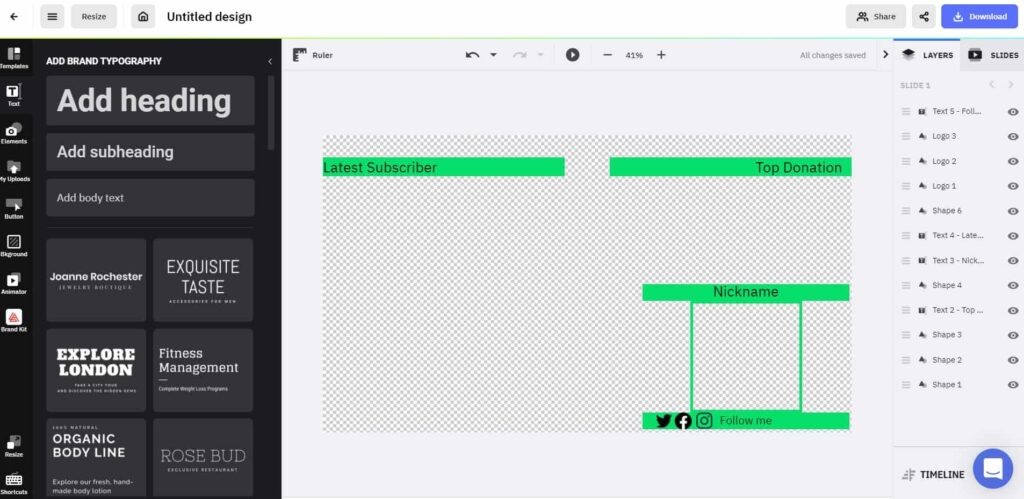 5. Download your work
Once you're ready, download your work as PNG.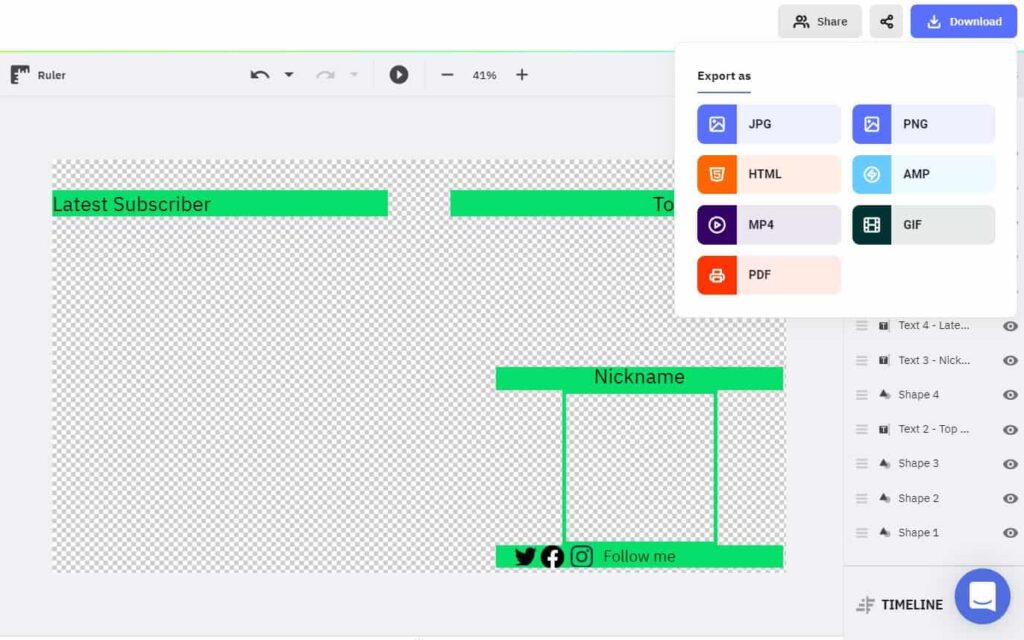 Game on!
You're now equipped to launch your Twitch profile page (or get a makeover to your existing page)! Use Creatopy to create all the materials you need to make sure your Twitch profile looks cool at all times.
Go ahead, play!
Illustration by Anita Molnar