8
minutes read
Geometric patterns are widely considered as one of the most visually appealing styles when it comes to design.
They give off a sense of stability, futurism, minimalism while adding boldness to any creative.
The purpose of using geometry in online design is to:
Help users navigate by guiding them through lines and shapes.
Frame vital information that you want to highlight.
Add eye-catching visual effects and make designs stand out.
Geometric patterns include many different shapes that can help you enforce the message you want to send.
Although you might expect simplicity when it comes to geometric designs, you'll see in the examples from this article that you can create complex visuals as well.

The Most Common Types of Geometric Shapes
At the core of any geometric design stand five basic geometric shapes and each of them symbolizes something:
The square/rectangle.

This is the most commonly used shape in online design and gives a sense of balance and tradition.

The circle.

It's a reminder of harmony, love, and perfection and is also known as a protective symbol.

The rhombus.

Even though it's not as widely used, this shape can genuinely add a vibrant, contemporary feel to a design.

The triangle.

This shape suggests stability, energy, and power, and it's also associated with motion and direction.

The hexagon.

It communicates unity and balance and can be linked to cooperation.
You can use only one of these shapes in your designs, but you can also experiment, get creative, and combine several of them to create neat geometric patterns.
Shapes can also be used to add some balance to your design.
As you're about to see, incorporating different geometrical shapes in your design can be quite easy.
You can use patterns to highlight specific elements in your design as they have the power to really draw people's attention.
Regardless if you're thinking of geometric circle patterns or square ones, it's essential to know which one would best accompany the message that you want to send out.
Here are a few tips that you can get inspired by:
1. Use shapes to create an image
Using different shapes to create an image can be a great way of making your design stand out. It will look fresh, sharp, as well as elegant.
The clear lines, as well as the color selection, can definitely make a difference, so pay extra attention when choosing these elements.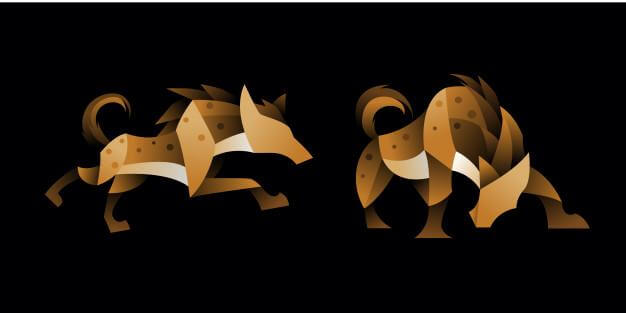 Image Source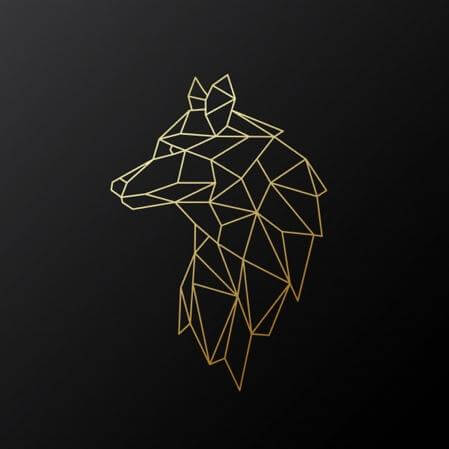 2. Create an appealing background
Geometric design patterns can very well be the centerpiece of any design. At the same time, they can successfully be used as a background.
In the image below, for example, a combination of several shapes was used to create a geometric background.
The colors that were chosen manage to give off a vibe of stability and vibrancy at the same time.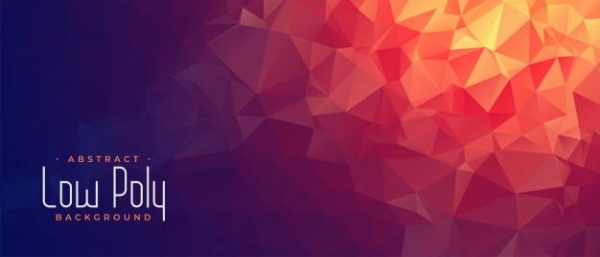 3. Use real-life elements
When creating a poster, for example, using real-life elements that you encounter every day with geometric patterns can lead to a fantastic design.
However, you should keep in mind that the elements used should be very carefully chosen. You can opt for simple ones and combine them with either geometric patterns or simple shapes.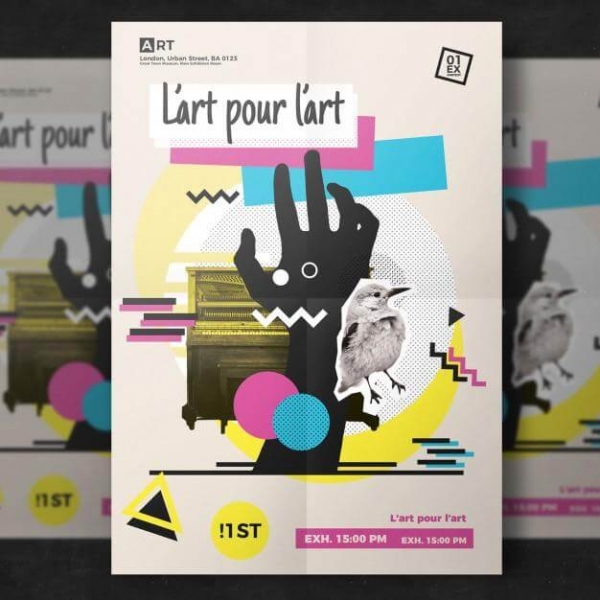 4. Make a collage
A collage made out of shapes is also a valid option. Create a mesmerizing design by combining different shapes and colors.
The benefit of using geometric shape patterns is that they fit almost in any design, as long as you choose the right colors and the right theme.
Combining shapes, flowers, and vibrant colors can result in a fascinating design that's sure to draw attention.
However, you wouldn't want to just throw in some patterns together and hope for the best.
You should make sure, above anything else, that the colors work perfectly together. So, if you go for pastel colors, it's best to stick to that color palette and not add any other colors that might look like they don't belong there.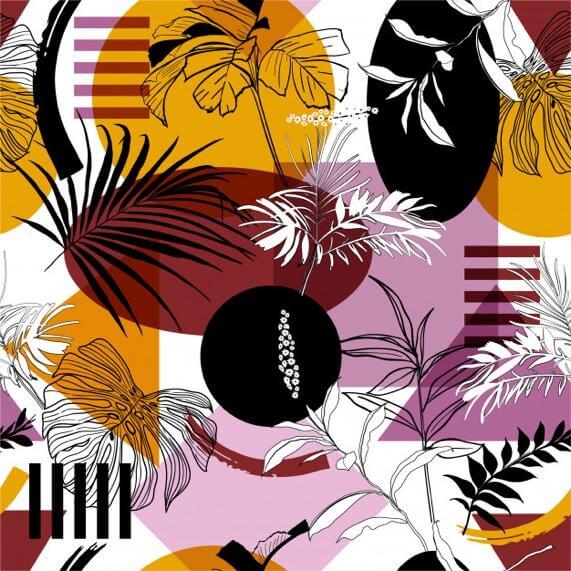 5. Create depth
A geometric shape pattern, whatever shapes it consists of, can look great in any design.
The following example is as simple as it can be, using only a geometric square pattern. Still, with the use of the different shades of blue, it looks futuristic and quite appealing.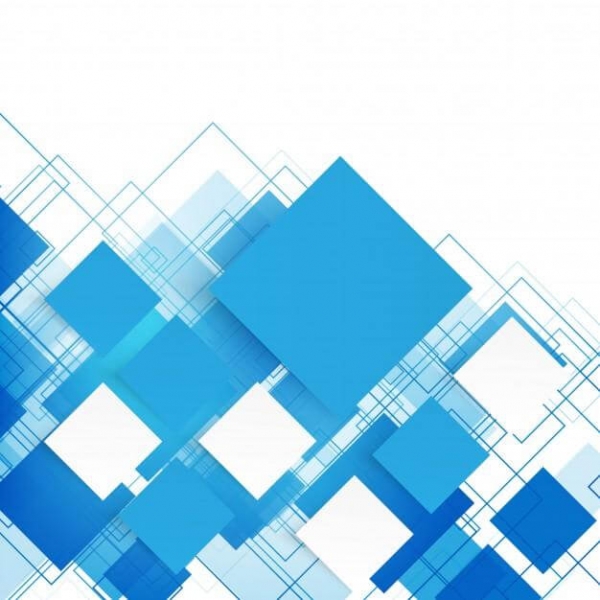 6. Make it abstract
As you can see in the image below, all shapes are different and kind of funky looking, but somehow connected to each other.
They might all have different colors and decorations, with some having a geometric circle design or a circle design, but they need to have a connecting piece.
In this case, it's the little lines and dots that fill each shape, as well as the pastel color palette.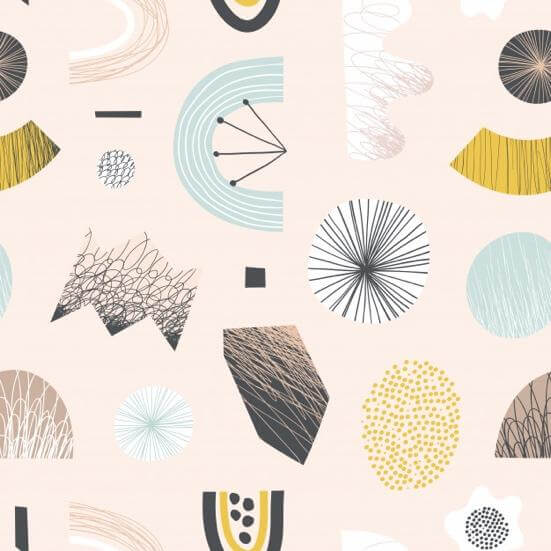 7. Get creative with lines
Lines can also be a great way of drawing attention to your design.
They can be used by themselves or in combination with circles or rhombuses. Lines can help you add a touch of sleekness and elegance, and most of all, are highly noticeable.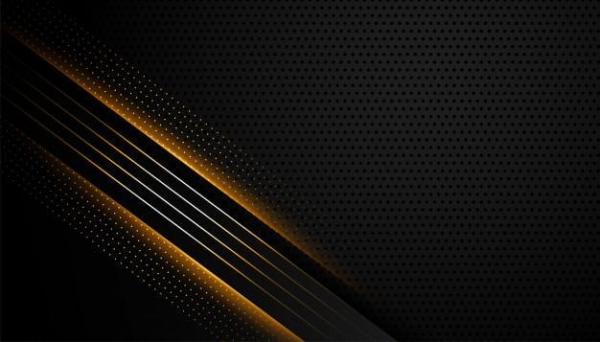 If you want your design to look stunning, without being unnecessarily complex, go for some straight lines like the ones below.
Choosing to play with colors and lines will result in some very eye-catching patterns.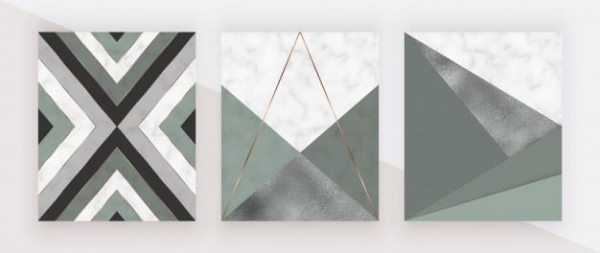 8. Combine patterns with photos
It goes without saying that designs that combine real-life images with geometric patterns will definitely make an impression, primarily if we're referring to nature photos.
However, feel free to use any kind of photos that you think work best for your campaign, the main goal here being to combine these two elements as seamlessly as possible.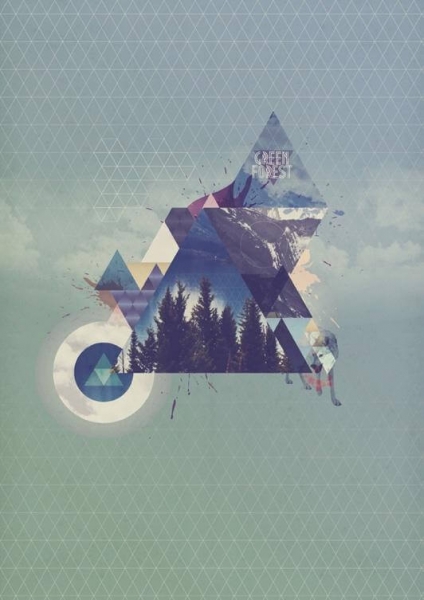 Black and White Geometric Patterns
Black and white have always been a staple of elegance. Combining these two colors with geometric patterns can only result in a very sophisticated and appealing design.
What's great about them is that black and white geometric shapes are always bound to look complex and refined.
Just choose the shapes you want to create a geometric black and white pattern and leave the rest to the imagination.
You can play with them however you want, there's no wrong way to go about it.
Here are some ideas that you can use:

1. Use geometric swirls
Since black and white designs are bound to stand out only due to the shapes used and not the colors, make sure that you create something unusual such as the pattern below.
The overlapped use of circles adds motion to the design, as well as balance.
Used by itself or incorporated in a more sophisticated design, a circle pattern can definitely look compelling.
It can also play the small part of a larger picture, and represent a pattern within a more prominent, more complex pattern.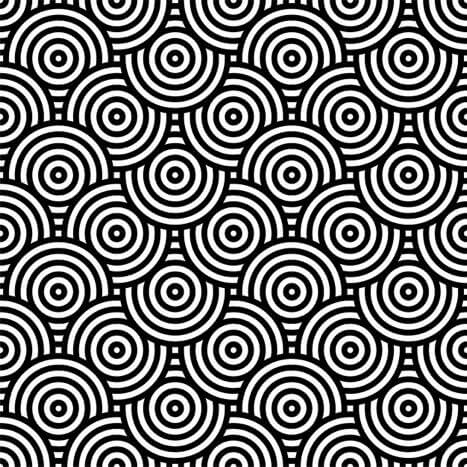 2. Mix and match different shapes
Without the use of color, your design must stand out by relying only on the shapes used.
So you need to get creative.
Play with several shapes in a new way and create a simple abstract design, but at the same time attractive.
This poster is the perfect example of how sophisticated a design can look using just black and white geometric patterns.
Although it's asymmetric, the design seems quite fun and different.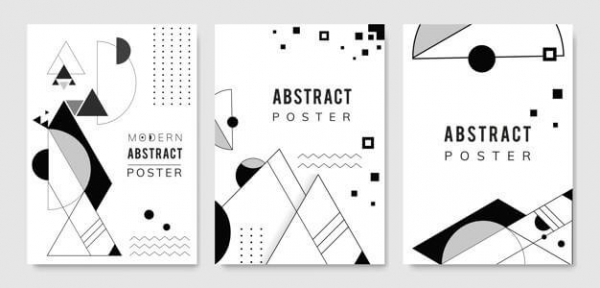 3. Keep it simple
Whatever your idea is, don't let yourself think that using as many colors as possible is the only way to go.
Great design relies on the creative idea behind it, and, as it turns out, some ideas look better illustrated using monochrome colors.
Also, remember that less is more, and even the simplest design can bring amazing results.
Great ideas take time and creativity, so make sure you put in as much thought as possible in the entire process.
Use geometric shapes in whole new creative ways, add them sparingly to a design, or base the entire background on them.
Either way, you're sure to come up with something great that's not only original but also new and refreshing.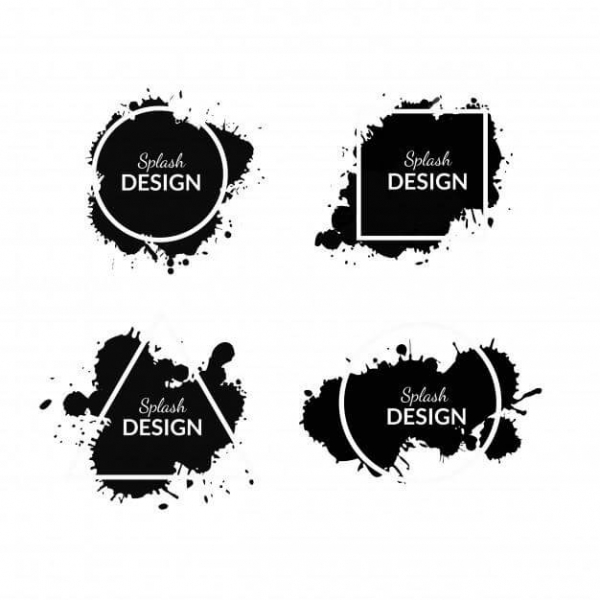 Playing With Colorful Geometric Patterns
Check out these ideas on how you can successfully use patterns and colors in your designs:
1. Choose unusual shapes
A colorful geometric pattern might be precisely what your design needs to be popping.
Take Portuguese azulejos as an example.
They're probably the most recognizable tile pattern in the world because of their unique geometrical and colorful designs.
They're fun, good-looking, and definitely draw anyone's attention.
Most of all, colorful geometric designs require creativity, and you can start from there.
Choose your colors, choose your shapes, and start creating. However, don't limit yourself to those five commonly used shapes, use others from real life, such as the shape of plants or flowers.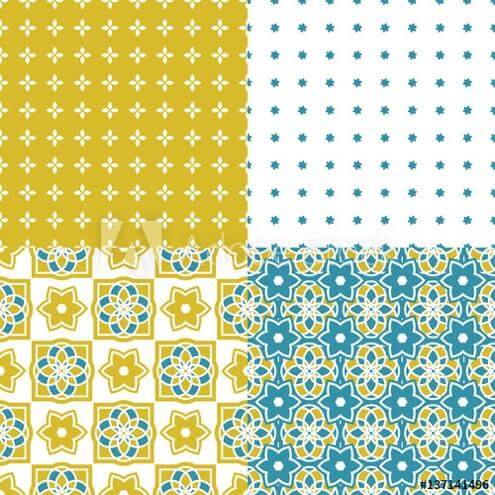 2. Make it bold
Colorful geometric shapes do a great job of creating a very appealing and playful design, even in combination with shapes that are not so commonly used.
In fact, the combination of several patterns with a pop of color will result in a much more lasting impression.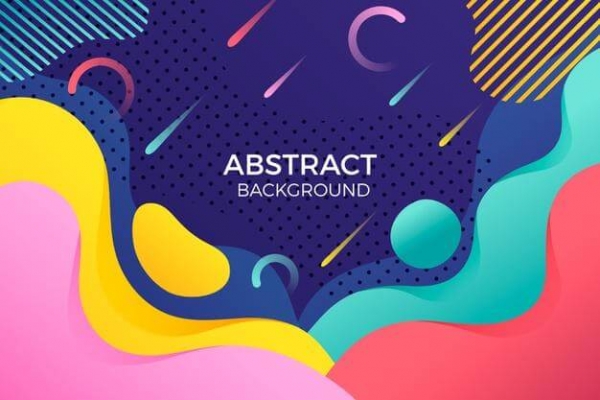 3. Use complementary colors
Geometric color patterns such as the one below, use a variety of shapes and colors that complement each other beautifully.
It's essential to pay extra attention to this since the color choice can impact the overall aspect of your design.
When using the right colors and the most suitable shapes, your design will look very well put together, with elements that give it a certain sense of fluidity and structure.
The design below looks like it's organized chaos, both aesthetically pleasing and well balanced.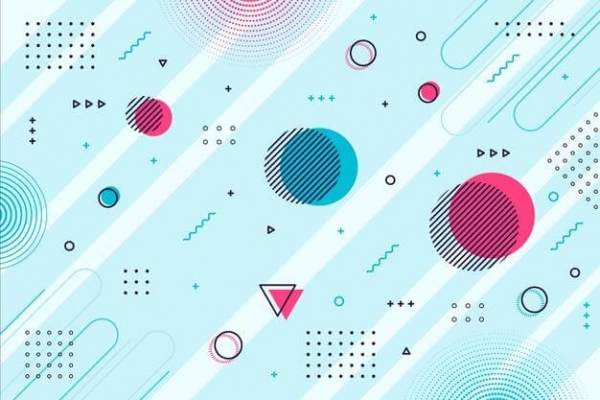 4. Combine different images
Think about the main feeling or emotion that you want to display through your design and what the highlight should be.
Do you want your design to be contemporary, to reflect stability, or suggest motion?
Or, on the contrary, do you want a more traditional design that focuses on simplicity and clarity?
It's clear that by combining different images, you can create a stunning contemporary visual, like the one below.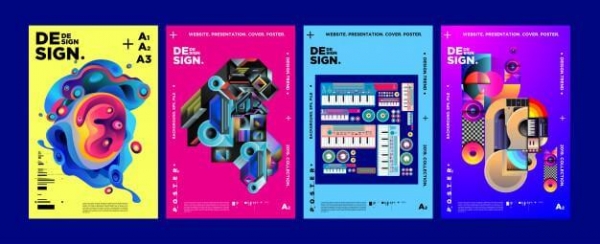 Conclusion
Your geometric designs can become works of art if created with precision and attention to detail.
A geometric shape on its own might not look like much, but blended together with other shapes and elements, can lead to a stunning design.
Get inspired by our pattern ideas, experiment with different geometric shapes, create original patterns, and combine them as you fit.
There are so many ways in which you can be creative, from using a design as a background or as an element incorporated in a larger pattern.
Geometric shapes are great to show motion, or to suggest the idea of fluidity, so use them whenever you feel they'd make a great addition.
The great thing about them is that they go perfectly with other elements, such as typography, flower patterns, and even photos.
The flexibility and complexity of geometric patterns are endless, as there are so many possible combinations and exciting ways in which they can be used.
So go ahead and start creating!