9
minutes read
The groovy appeal, as well as the colorful aesthetic of retro fonts, have the power to take us back in time in a matter of seconds.
If your brand's personality matches this particular font, it already speaks volumes about the type of business you run. Retro script fonts are all about history, bringing the audience back to the 80s or 70s when they used to be all the rage. A70s font will never dissapoint the retro enthusiasts.

Having covered some of the best vintage fonts, hand lettering fonts, script fonts, and modern fonts, it's now time for another great one to take the spotlight—the retro font.
The retro font style will always look great on posters, cards, or even websites as it's unique and memorable, which is bound to make an impression on anyone. Retro letters are cool again and will help your content stand out.
Without further ado, we've put together a list of the best 20 retro aesthetic fonts that are sure to stand out.
So, check them out and make sure you pick the one that best conveys your brand's personality.
1. Curious Type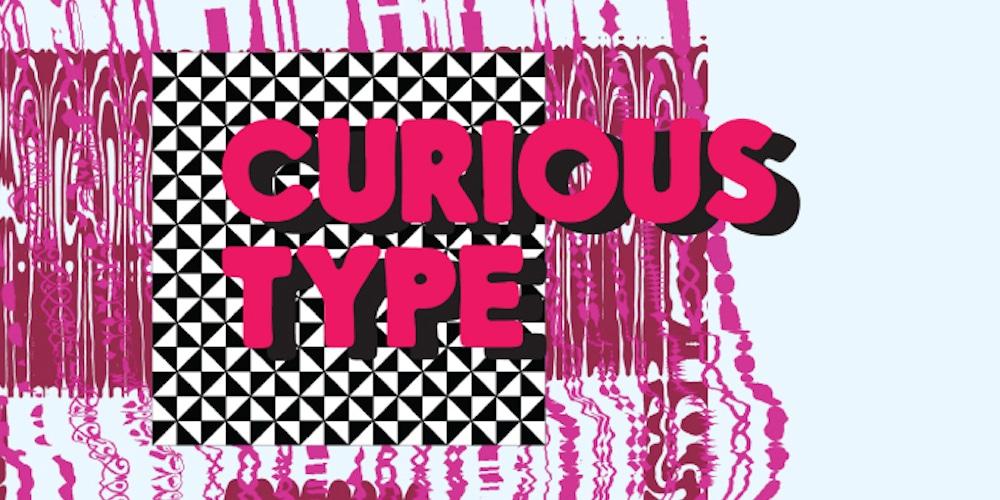 Image Source | Download at PIXELSURPLUS
A classic 80s retro font, Curious Type has that groovy, funky vibe that is colorful, playful, and definitely interesting.
Its curvy edges blend in perfectly with the subtle shadows, managing to put together a psychedelic look that is both classy and elegant.
If you're looking for something fun and quirky to use for your brand, then the Curious Type font would definitely be a match.
Luckily, it comes equipped with numerals, punctuations, multilingual characters, and stylistic alternates so you can personalize it however you see fit.
2. Alt Retro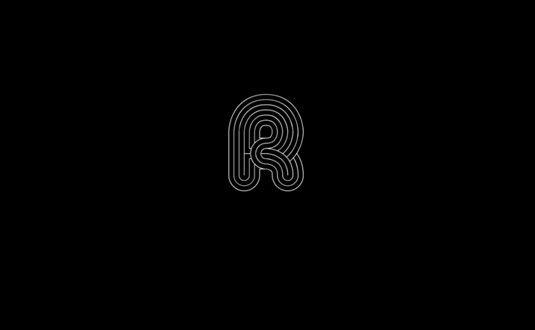 Image Source | Download at Behance
Among the best free retro fonts is Alt Retro, a minimalist, yet intricate font that it's reminiscent of the maze games we used to play as kids, like Pac-Man or the classic Nokia Snake game.
It has five-weight typefaces, but only four of them come with the maze-like feature.
Created by Andreas Leonidou, this font would look amazing on anything, from music vinyl to posters or business cards.
3. Antone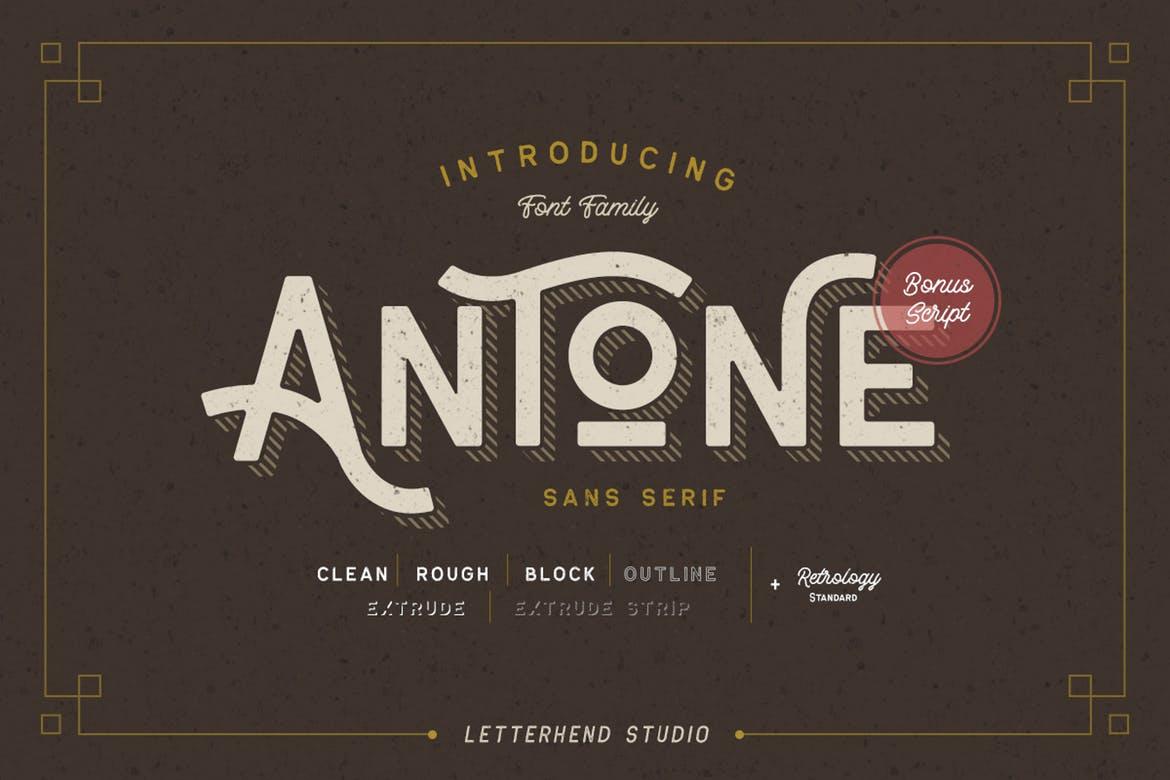 Image Source | Download at DaFont Free
Boasting seven versions, the Antone font is the result of a mix of boldness, strength, and roughness. Designed by Letterhand, this retro wave font is authentic, and most importantly, free for personal use.
The lovely, groovy brush-like font is an excellent fit for wedding invites, logos, or quotes. It could also pass as a vintage font, but the retro feel cannot be ignored.
You can almost picture it on a beautiful banner or poster, looking all fancy and impressive.
With its distinctive lines, the Antone font screams authenticity and style.
4. Berlin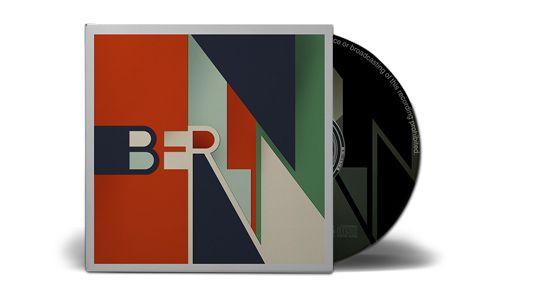 Image Source | Download at Antonio Rodrigues Jr.
Inspired by the classic geometric typefaces from the last century, the Berlin font delivers four versions, each coming in three different weights: regular, bold, and X-bold.
It would be great as a logo since its elegant and sleek lines are bound to make an impression.
This groovy retro font is probably one of the most representative ones, especially if you take into account its use in the image above.
It blends in perfectly with the colorful background, and it almost looks like a piece of art by itself.
5. Camar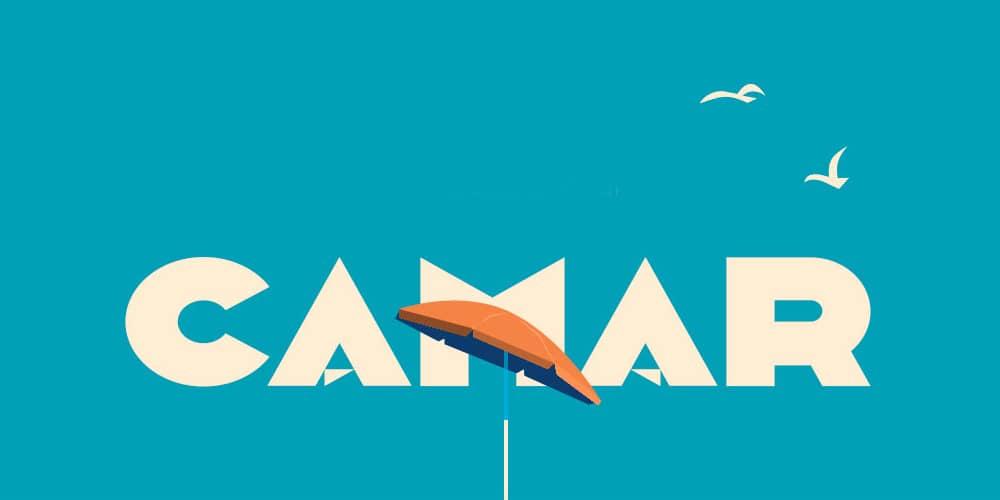 Image Source | Download at Pixel Buddha
Reminiscent of art deco and lazy days at the beach, the gorgeous Camar font is a sans-serif typeface that was created and shared by DonMarciano.
It has a classy and timeless feel to it, which makes it one of the best retro fonts in this top. The chubby, but sharp lettering might seem like a contradiction at first, but the result is uniquely classy and memorable.
It is free for personal use and would work marvelously on postcards, posters, or anything of the sort.
6. Carosello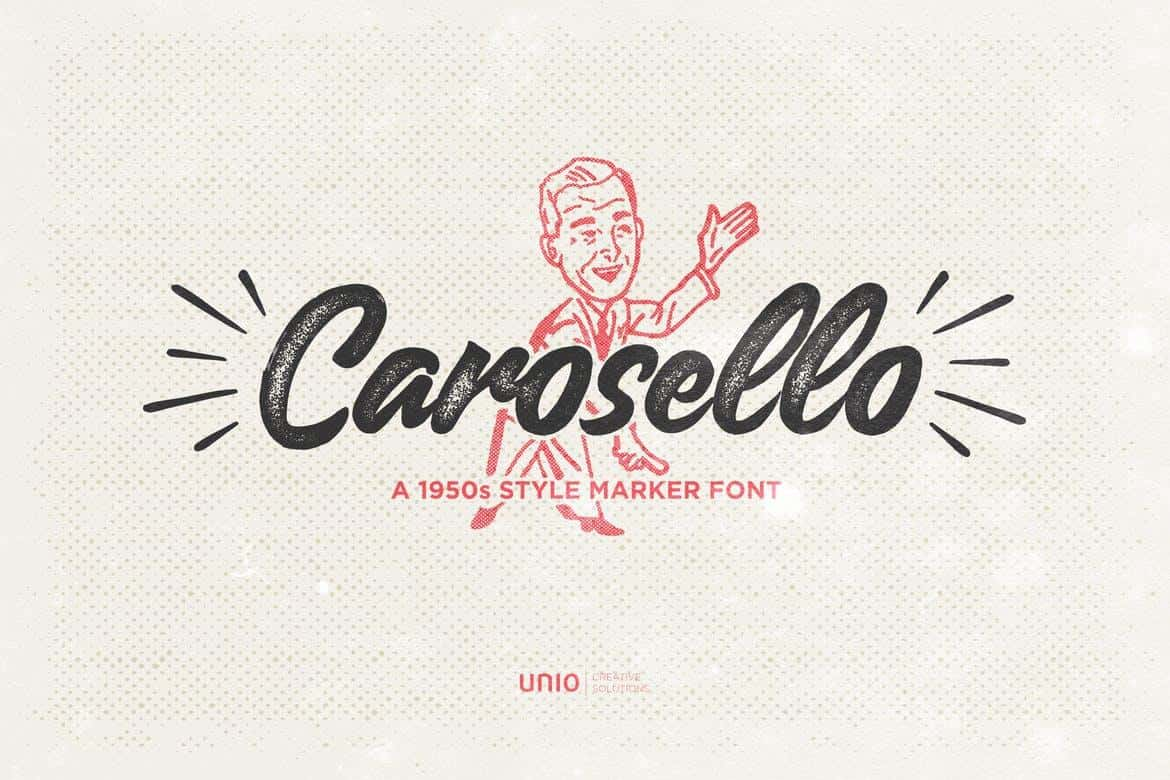 Image Source | Download at DaFont Free
Carosello is a retro cursive font that conveys the idea of movement. The chalk-like lines make anything written in this font stand out. Inspired by vintage ads from the 50s, it is the perfect mix of elegance and playfulness.
It's great for logos, stationary, or postcards, as it almost looks like it's been hand-written. It can also work great with posters and inspirational phrases because it's bound to give your design that extra retro boost it needs.
7. Frontage Condensed

Image Source | Download at Behance
Did someone say retro-futuristic font? Frontage Condensed looks like it's cut from a movie set in the 3000s as its sleek, sharp letters are entirely distinct and straightforward.
It was created by Juri Zaech, an art director from Switzerland. It comes in multiple weights so you can choose the one that suits you best.
It probably reminds you of façade signage, but Frontage Condensed is more than an eye-catching font. The bold typeface, with its Neon-like layers, is both nostalgia-inducing and futuristic at the same time.
8. Glasoor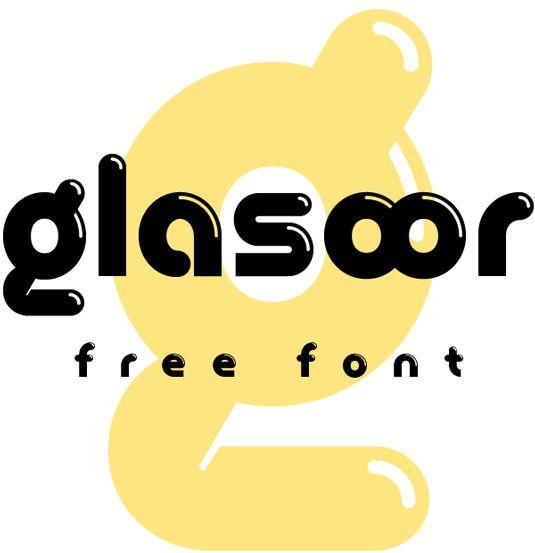 Image Source | Download at My Fonts
A bubbly, but funky typeface, Glasoor uses only lowercase, which is kind of rare in the world of fonts. However, it boasts basic Cyrillic, digits, alternates, and symbols.
If it makes you think of jelly beans, you should know that's precisely what this font is going for. But don't reach for the candy yet, we still have a few more fonts to go through.
9. Gradientico

Image Source | Download at DaFont
Gradientico looks exactly as it sounds like. The halftone gradient shading on the bold lettering gives it a touch of vintage elegance. We have Vladimir Nikolic to thank for this timeless retro vintage font.
It's an excellent choice if your purpose is to replicate the lettering of Apple's PageMaker from 1985. It might not be the same exact look, but it's the closest one yet.
Although that desktop publishing computer might have gotten discontinued, this font is probably going to live on for a very long time.
It's also free for personal use, and it comes in both italic and regular versions.
10. Haike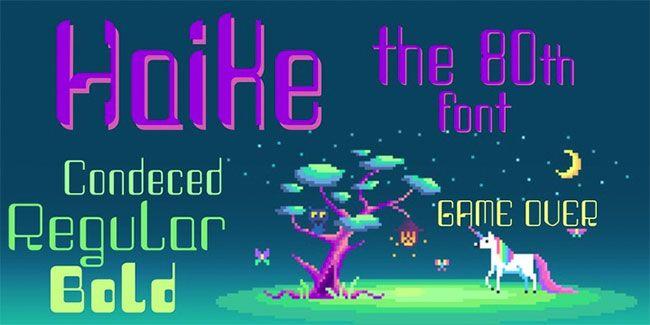 Image Source | Download at DaFont
The typical retro game font, Haike, looks not only fun but also fabulously flamboyant. It's inspired by the 1968 font called Moore Computer and was created by Otto Maurer Design to portray a specific retro vision of the future.
Use it to impress your clients and show them that fonts don't always have to be black and white, dull, and boring.
The purpose is to attract attention and leave a mark, and the Haike font is definitely among the most captivating ones.
This retro computer font comes in nine different weights, three versions (condensed, regular, bold), and is free for personal use.
11. Hamster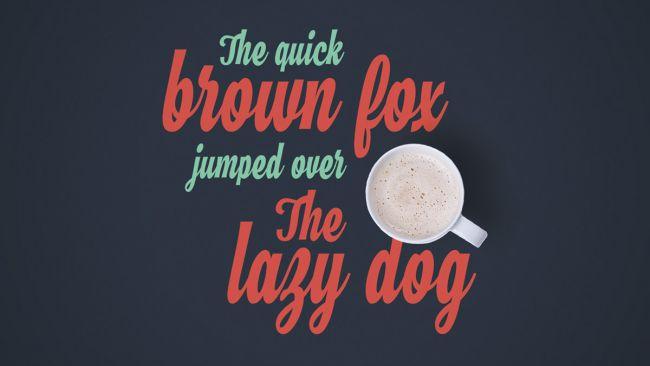 Image Source | Download at Behance
The cursive Hamster font got its features from the mix of traditional sign painting and brush lettering, making it perfectly legible and dynamic. The elegant paintbrush-like strokes make it perfect for posters, logos, or headlines.
With this font, you're sure to leave a long-lasting impression on any client that appreciates the retro yet slightly modern touch.
12. Magnison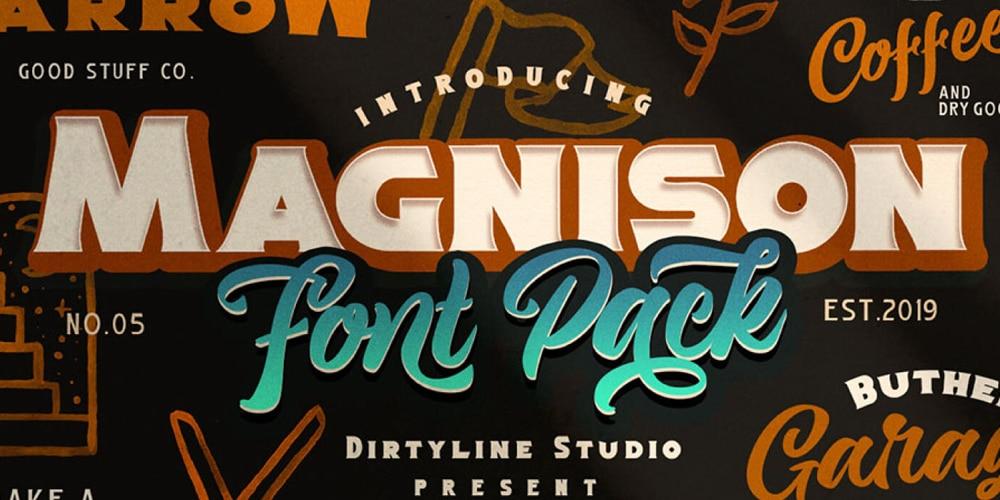 Image Source | Download at PIXELSURPLUS
Magnison is a combination of the retro style and the hand-lettering one, created and shared by Dirtyline Studio.
It boasts a bouncy baseline, and it works perfectly with the marker-like lettering, making this font a top choice for different projects, from social media posts to websites, quotes, or posters.
Give your brand a strong personality with this font and make it stand out from the crowd.
13. Mermaid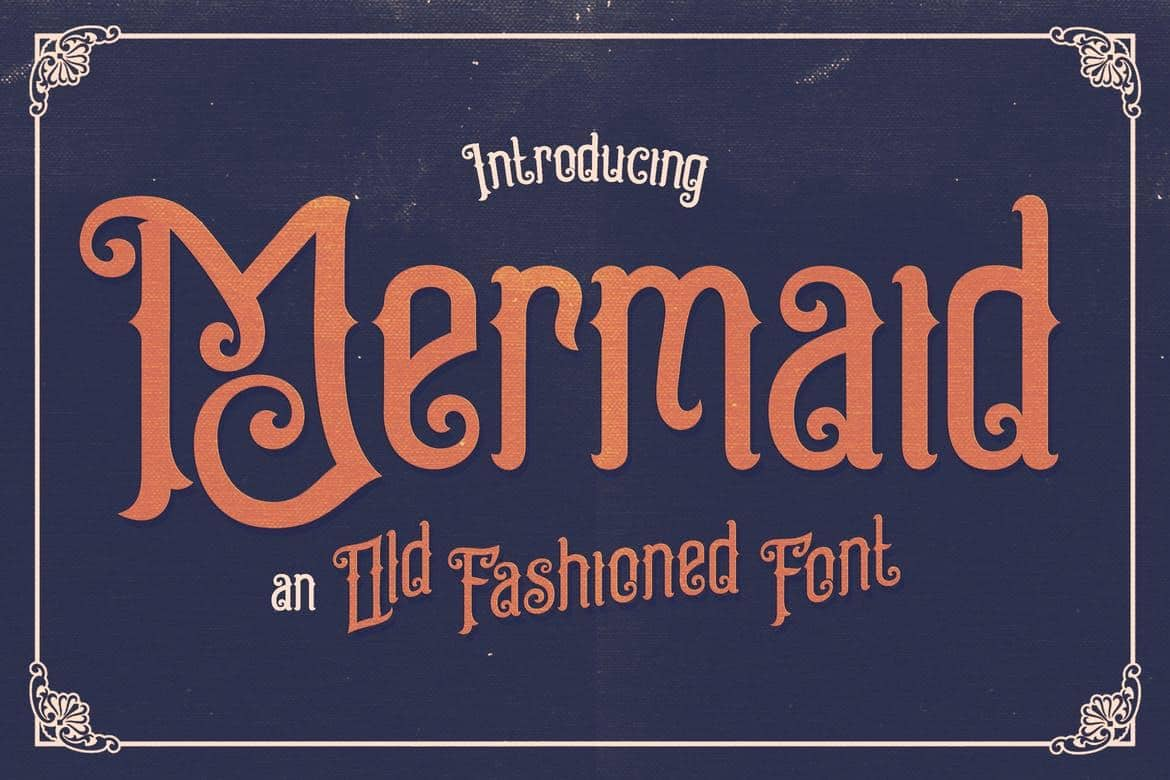 Image Source | Download at DaFont
Nothing shouts creativity more than the Mermaid font. The round, smooth curves, reminiscent of waves, are representative of this font that looks mysterious in an old-fashioned way.
It contains special characters, as well as diacritics, and it's free for personal use. So, go ahead and give your brand a voice with this appropriately named font.
14. New York
Image Source | Download at Envato Elements
The big city life requires big and impressive fonts, that's for sure. And the New York font makes sure to deliver just that. It's condensed enough to be legible and big enough to make an impression.
It works perfectly on posters or image watermarks and can also be an excellent choice for a logo.
15. Not My Type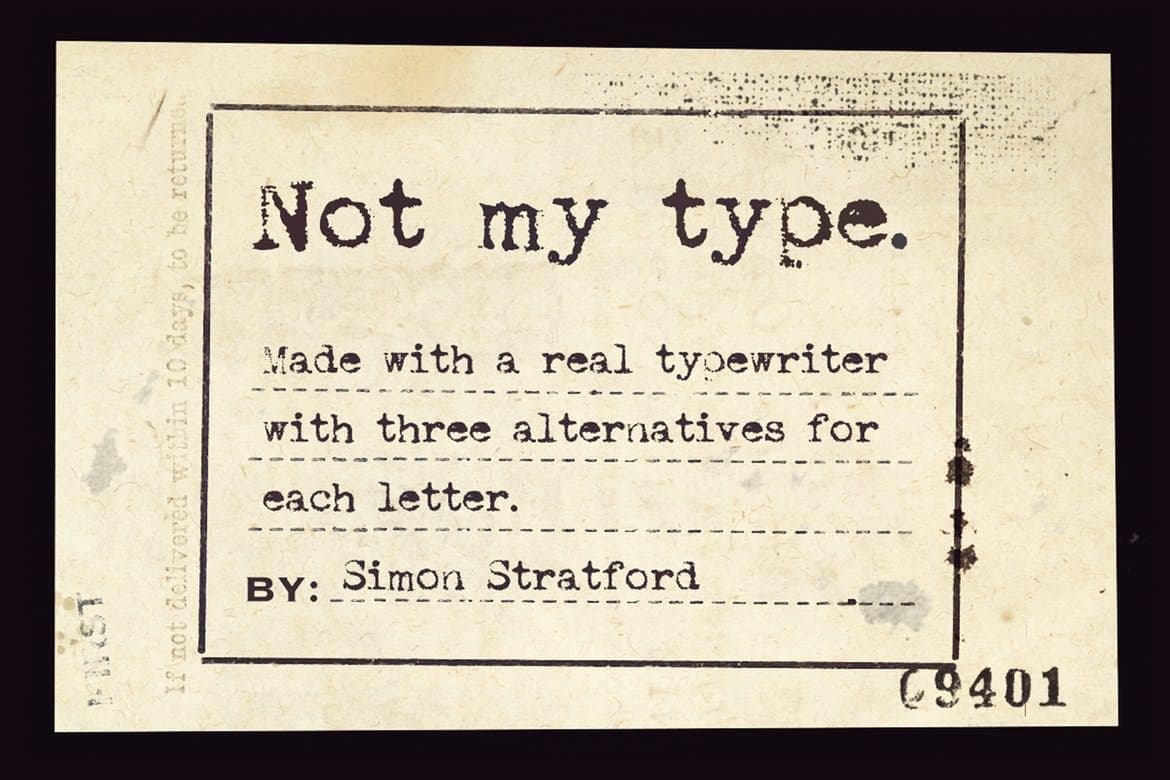 Image Source | Download at SimonStratford
Will Not My Type be exactly your type? Because it sure is mine.
This typewriter font looks so genuine that it's probably relatively easy to mistake it for the real deal. The great thing about it is that you can make it as big as you want and it will still maintain its quality.
The letters and numbers have three different alternatives, and the font contains only one style (regular), uppercase and lowercase, and basic punctuation and symbols.
16. Ropstone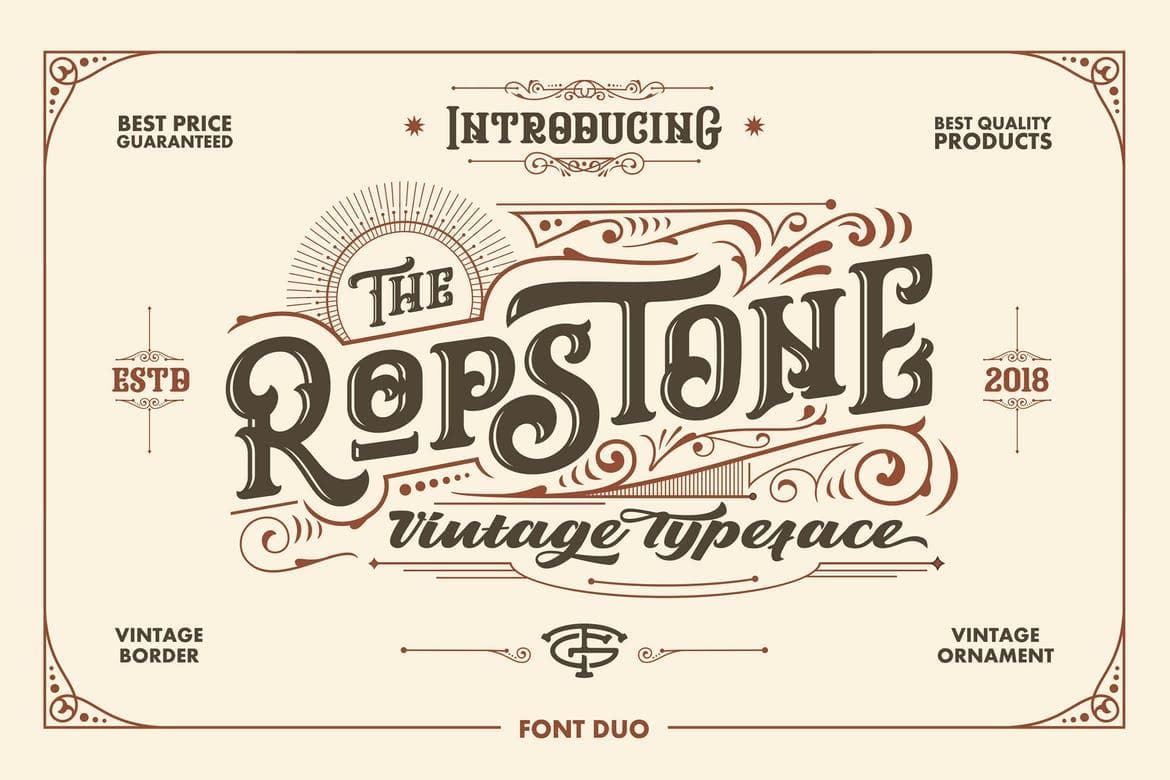 Image Source | Download at DaFont
Drawing inspiration from classic posters, the Ropstone font will probably remind you of retro Coca-Cola posters and TV commercials.
Designed and shared by Graptail, the font is handmade, and it comes with lowercase, uppercase, punctuation, numerals, and many different variations for each character.
17. Sabo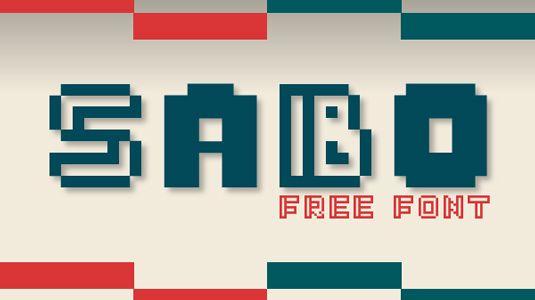 Image Source | Download at Behance
Created by graphic designer Philippe Moesch, Sabo is representative of the pixel style, and it comes in two styles—inline and filled.
Staying true to its retro nature, Sabo has a robust vintage-ish design, and although it might not score many points at being legible, this font is as unique as it gets.
It works great as a logo, but it would be best to avoid using it for complex texts.
18. West Side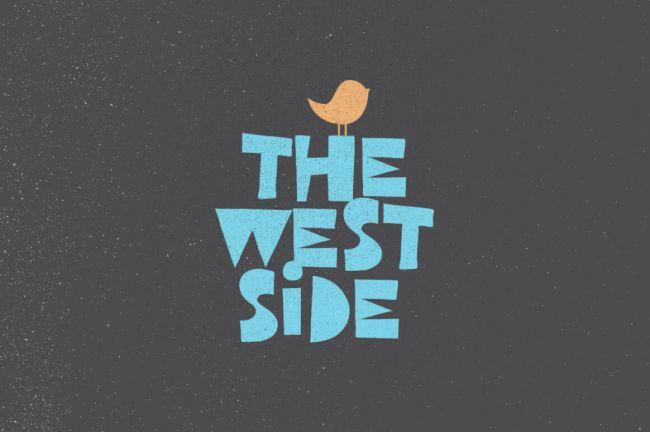 Image Source | Download at Mockuplove
West Side is edgy but in a good way. It's a block-styled font created by Artimasa Studio, and it draws inspiration from handmade posters from the 80s.
The font has a cartoon-like feel to it, and it's sure to leave a long-lasting impression on anyone. Use it for extra retro vibes as a display font as it's guaranteed to look both distinguished and unique.
19. Typrighter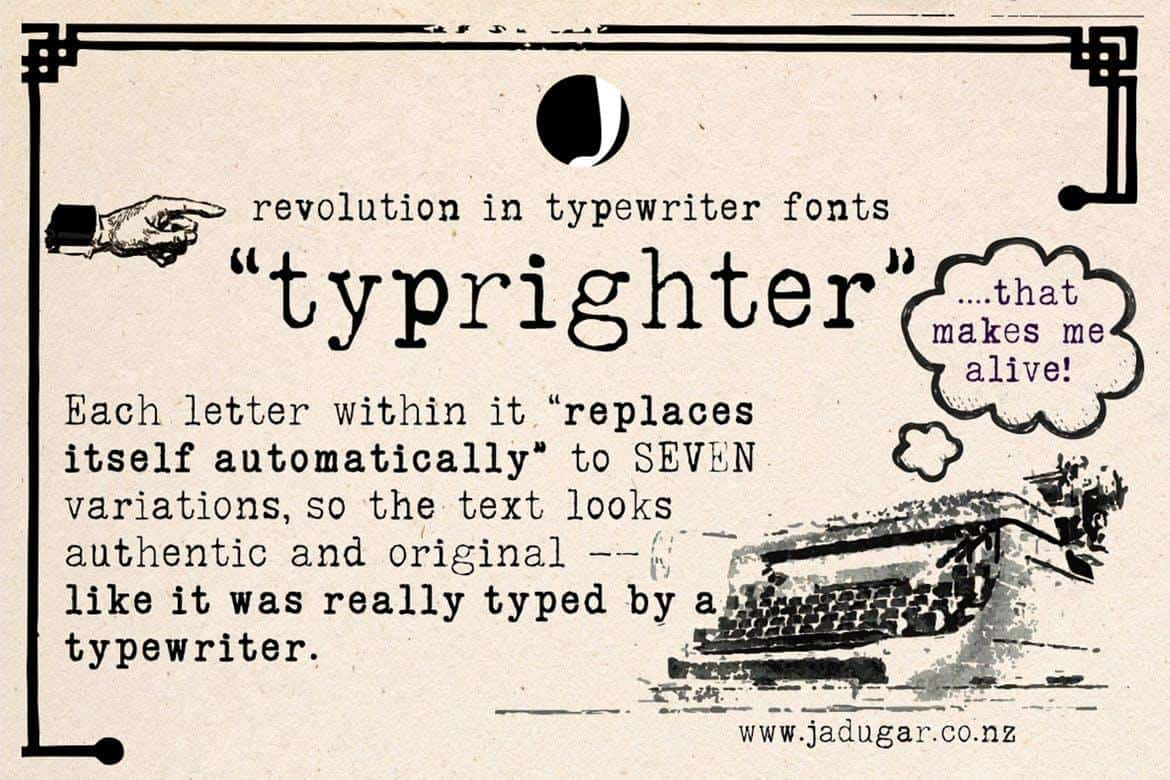 Image Source | Download at Envato Elements
That's not a typo, you read it correctly.
The Typrighter font is quite similar to the Not my Type one we discussed above, but this one is actually presented as a revolution among typewriter fonts.
Each letter has seven different variations, and it replaces itself automatically to have a unique sequence of characters.
20. White Rabbit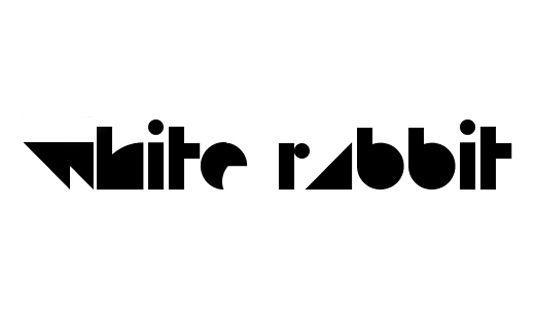 Image Source | Download at DaFont
The last but definitely not least retro font is White Rabbit, a mix of geometrical shapes and straight lines that looks more like a drawing than a font.
It was developed by Alice Creative and can work great for a logo, a headline, or a label as it's both elegant and quite stunning just by itself.
Conclusion
Choosing the right font for your brand needs to be meticulously thought out. Take into consideration the message that each of the fonts conveys and work out if it coincides with your brand's message.
Also, keep in mind that the way your message looks counts a lot. It's actually the first thing to pop out when reading a poster, logo, or quote.
All in all, the journey towards finding the right retro font may not be an easy one, but I hope you found at least a few favorites among the ones that we selected.
Make sure to tell us in the comments which font made the cut and why.