4
minutes read
Now that we know which is our main target, we understand the power of social media advertising and we've seen some examples on how it can help us increase great results, let's get into the design part.
I know that for many marketers, this is a real struggle. They need to create social media ads that convert, optimize the social media campaign and get the best results they can. So they don't have much time to design them, use the best message and CTA, run A/B testing and optimize the best ads.
So this is why we are doing this academy, to teach you how to design social media ads that can help your business increase positive results.
And also, have no worry, because Creatopy is the tool that every marketer and entrepreneur should use when it comes to easy designing social media ads. Here you will find hundreds of templates dedicated for every platform, thousands of professional stock photos and great fonts.
When we talk about social media ads we should think about the next 3 questions:
Why should I do social media advertising?

What kind of social media campaign should I run?

How can I design the best social media ad?
So, for each of these 3 questions I have the right solution. Just grab another cup of coffee, relax and enjoy the reading.
Is it easier to build a motel in a city full with tourism and people who are looking for a place to stay, to eat or to meet than to build a motel somewhere in the desert where you don't know how many people will come by.
That's the case of social media advertising. The consumer is already present there and he spends more than 6 hours online daily that means that his attention is on the internet. So why not take the advantage and start doing some business on social media too?
Social media advertising helps small, medium or even top 100 brands to get new customers, target relevant users and also reach them faster with the right content.
UNIFIED created an infographic where they show us how big social media advertising industry is – $9.7 Billion in 2016 and they believe that will grow until $11Billion in 2017. Now these are some big numbers, right?
Let's get a little more deeper into our question and see what are the benefits of a business who wants to start doing advertising on social media:
1. More business opportunities
The way in which you do business is changing every day and you need to stay focused on the game but at the same time to find new ways and tools to promote. Not mentioning getting some profits from it. Think about social media advertising as a new way to do business. There's someone out there that has a problem. And his problem can be solved by your product or service. With a promoted Facebook post or an Instagram ad you can easily get in front of the user and he can click on it and buy from you (convert).
According to Social Media Examiner, 83% of marketers indicate that social media is very important for their business. Why? Because it brings value.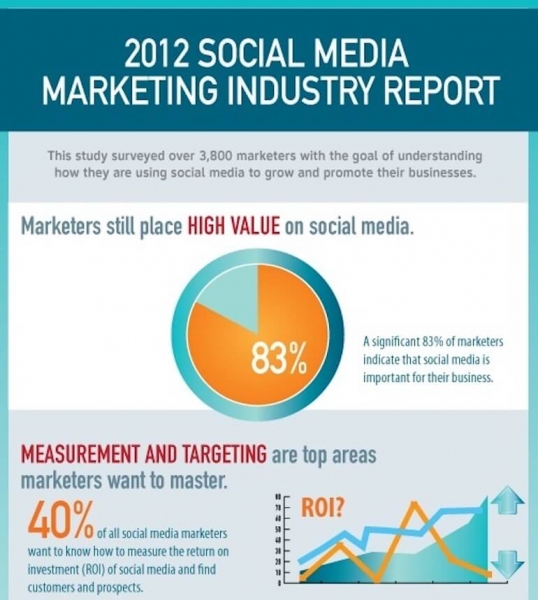 Even if we talk about social media advertising, and some might think that is the time to "pay to play", there is also the organic engagement. And it matters a lot!
2. Brand Loyalty and Awareness
If you want to build your brand awareness today and also to get a higher loyalty between your fans, you need to start looking at social media as a more humane way to connect with them.
The social media users want to know whether there are real people behind an account that engages with them.
In 2013, Texas Tech University published a report in which they said that brands who communicate more on social media have better opportunities to increase their brand loyalty.
"Through social media, companies now have access to a channel where they can speak directly to their consumers – a luxury that was not easily available or cheap before the advent of social media."
3. Better and Faster Customer Experience
It's not enough to be present on social media and interact with your customers. You need to move faster and give them the right experience they intent to have with your brand. Think about that: today everything moves faster, only clicking a button makes us want to see some results.
This is how people interact on social media too. When they are in doubt, they ask and they want instant results. When they had a bad offline experience with your brand they are not ashamed to tell their friends about it and you need to get into the conversation and solve the problem.
Sometimes better customer experience means a more humane brand. If you made a mistake, just say that you are sorry. If there was a problem, just say that you are working on solving it.
The more humane is a brand on social media, the more people will understand if they made a mistake or not.
4. If you are not doing it, your competition will do it
And I believe that you won't let this go so easy. Because this academy is already read by some of your competitors and maybe they started doing their job to get to your customers. Don't let your competitors have all the benefits from this strategy while you just stand by and do nothing.
Start now, build your brand trust and brand awareness between your fans. Give them value and if you will take care of them, then your fans will be your customers and they will take care of you.
You just don't have anything to lose if you start doing social media advertising now!
The State of Inbound Marketing (launched by HubSpot in 2012) said that 62% of marketers respond that social media became an important strategy for their marketing campaign and also the numbers of businesses that said that Facebook is important to their business had increased by 75%.
Conclusion
So, I gave you 4 reasons why you need to start doing social media advertising today: because your business needs it, you need a better brand strategy, you can improve your customer service and also stay in the game with your competition.