14
minutes read
The social media landscape changes every year as new trends emerge, and some of the existing ones are carried on into the future.
Like clockwork, when the winter holidays are around the corner, social media managers know they need to look at the trends for the upcoming year before even thinking about unwrapping gifts under the Christmas tree.
Because 'tis the season to prepare social media strategies, we talked to 13 experts and compiled a list of the 10 trends that will matter most in 2023.
Stick until the very end for a special treat. We picked five of the trends on this list and looked into how you can use them to elevate your social media ads.
Let's get started.
The Biggest Social Media Trends of 2023

1. The rise of TikTok SEO
When one of Google's Senior Vice Presidents declares that roughly 40% of Gen Zers turn to TikTok or Instagram when searching for a place to eat, it's clear social media is setting camp on Google-owned search engine land.
TikTok SEO is going to be a big deal in 2023. Instagram, Snap, and others will likely follow a similar path. Social media apps need to figure out search in order to be successful at social commerce. If TikTok (and other social apps) can develop a powerful visual search engine, its algorithms will quickly deliver perfect search results (and quickly learn its users' shopping habits). TikTok will then be able to match buyers with sellers in search results. Add an in-app payment feature, and you have a potent social commerce platform.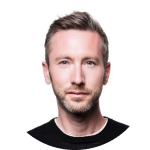 Matt Navarra
Social Media Consultant & Founder of Geekout, the world's most useful newsletter for social media managers with 24,000+ subscribers
TikTok is already prioritizing search by releasing new features such as a 'local' feed for nearby search results and improving existing ones, like increasing their caption limit to 2,200 characters for better searchability. They're also testing a dedicated shop feed with a search bar and different shopping categories.
Marketers should keep their eyes on the latest search feature releases in the coming year and optimize their brand's content accordingly to get it at the top of TikTok's search results pages. TikTok SEO done right can also bring visibility on Google since TikTok videos appear on search results pages more and more.
2. Brands behaving more like creators
User behavior on social media changes continuously, and so do algorithms for prioritizing content. Of course, they differ from one platform to another, but most rules in the strings of code that control the social feeds point in one direction:
We will see a big shift from social to interest on social media. You don't need to grow a large number of followers to get more engagement. If your content is good enough and it's driving value, even other people who are not following you can engage with your content. It will be more interest-based media rather than social-based media.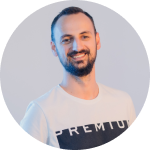 Robert Katai
Marketing and Communication Manager at Creatopy
Facebook will show more posts from pages the user typically engages with. The same is true for Instagram, which also favors content depending on the number of likes. LinkedIn grants top feed spots to content with high engagement, regardless of whether you usually interact with the page or not.
TikTok prioritizes content based on a number of engagement metrics like watch time, shares, saves, comments or likes, while YouTube views subscriber interactions as more important than the number of subscribers. It's all about how much interest the content generates.
To ensure their business accounts get enough reach and engagement, companies must change the way they approach social media content creation.
Brands are not just the media now: In order to leverage social media effectively, they must become the creator. The era of content-driven (as opposed to follower-driven) algorithms means that brands must think like a creator in order to survive in social media. If not, their next best bet is to truly collaborate with creators as part of an inclusive and long-term influencer marketing program recognizing that we live in the age of influence.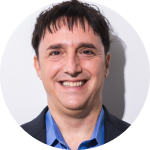 Neal Schaffer
Author, Digital Social Media Marketing Speaker, Consultant & Coach at nealschaffer.com
3. Short-form video content reigns supreme
A recent report released by eMarketer, reveals video content accounts for more than half of the time spent on social media channels. Blazing from 2022 to 2023, short-form video is a trend that will be the star of most, if not all, of the social media strategies for next year. I mean, let's face it:
Short-form video content has reshaped the way we consume content, period. The mere concept of a short video is anything but new. Still, its popularity will continue to rise, and advertisers can hardly afford to miss on what is probably the most powerful tool in modern marketing. Short-form video content is the most versatile and engaging medium at the moment, and most brands are starting to capitalize on it.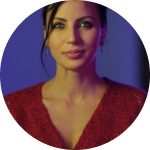 Laura Trif
Digital Media Manager at Creatopy
The discussion gets more complex if we dive into the best platform for supporting shorts. TikTok is still number one in terms of short-form video content diversity and success. Still, Facebook, Instagram, YouTube, and Pinterest are all working to improve their short-form video products in hopes of beating the Chinese-owned app.
For a while, it seemed like nobody puts TikTok in the corner, but tensions between China and the United States could lead to a TikTok ban on American land. Even if this were to happen, short-form video would most likely remain a big trend because it serves users bite-sized content in a catchy format, tending to short attention spans and the need to consume more information.
Plus, for marketers, short-form videos are definitely easier and faster to produce than long-form ones.
4. Gaining exposure through viral songs or sounds
Remember the famous ad jingles from the golden age of radio? Yes, they're old school, but don't be quick to dismiss them as outdated because viral songs and trending sounds are merely their descendants.
When you think of the words "it's corn," chances are you think of the viral TikTok remixed into a viral song. Sticky audios are gaining momentum. People will listen more closely to spot gold in seemingly ordinary moments. But also, they'll more carefully script videos as if they were a song whose lyrics they hope are catchy enough to get picked up and reused by fans in user-generated content.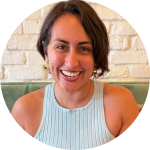 Diana Briceño
Head of Content at VEED.io & Content Marketer at dianabriceno.com
This is something brands can do, too, sometimes even unintentionally. Just think about HBO's viral "negroni sbagliato" trending sound. In September, the American television network/streaming platform released an interview with the protagonists of their newest hit TV show, House of the Dragon.
Little did they know, some lines spoken by the two actors would turn into one of the most used sounds on TikTok. Although it wasn't planned, HBO seized the opportunity by sending PR packages to influencers with all things necessary to prepare the infamous cocktail, thus generating more content with their trending sound.
You may not strike gold as HBO did, but nothing stops you from jumping on this trend wagon by creating social media content for your brand using the hottest viral songs or sounds out there. TikTok is probably the best platform to start with, as it's the place where most sounds get viralized. Then you can share the content cross-platform to unlock a higher level of brand awareness.
5. Harnessing the power of niche communities
People feel the need to connect with like-minded individuals that share similar interests, and social media is the perfect place to do this. Brands can cater to this need and promote their products at the same time by creating niche communities around a topic their audience will gravitate towards. Needless to say, this topic should be related to the type of product or service the brand provides.
For instance, the cosmetics brand Neutrogena could build a community around skincare, where users can share routines, compare experiences and recommend products.
Going forward, more and more marketers will double down on building meaningful communities that provide real value to members and guide them along a path that helps make their lives better. Yes, these communities could be housed inside Facebook Groups. But they could be built on any number of alternative platforms that serve this need well, such as Mighty Networks, Circle, Slack, or Discord.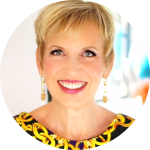 Mari Smith
Premier Facebook Marketing Expert & Top Social Media Thought Leader at marismith.com
Facebook is probably the most suitable social platform to host a community on because it has an extremely large pool of users, and the chances of your audience already using the platform are high. You want to take the community where the people are.
On top of that, their algorithm shows posts by users' friends in groups, so you know your community will get organic exposure.
That being said, there's no magic recipe for building a social space like this, so the best thing you can do is experiment and find what works best for your brand. All that matters is you deliver value and form strong connections with leads and customers.
6. Zero-click content lighting the way
We all know that the easier you make things for users, the more likely they will take the action you want them to take. Lately, their expectations have grown even higher, and their patience has run thinner— they want to be given information quickly and in a brief manner, especially on social media. This is why zero-click content is a great content distribution strategy.
Marketers need to offer standalone value on top-of-funnel channels. In 2023, I am cautiously optimistic that we'll see more marketing teams embrace this approach to marketing. Content channels and consumer attention are more saturated than ever. Creating valuable content that can be fully understood in its native-to-platform state (i.e., Twitter threads, TikTok video tutorials, LinkedIn posts, etc.) is going to be a crucial skill for marketers to hone.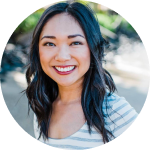 Amanda Natividad
VP of Marketing at SparkToro
TikTok, Instagram, Snapchat, and the likes are pushing this approach by not allowing external links in content because they don't want users to leave their platforms. Plus, it's not just the algorithms of these three platforms that prioritize native content, so marketers should look more into the term coined by Amanda Natividad and discover the benefits of zero-click content.
7. Increased collaborations with micro and nano influencers
Gone are the days when brands hunted down influencers with high follower counts and offered them large sums of money to promote their products. For quite some time now, nano-influencers (with less than 10K followers) and micro-influencers (between 10K and 50K followers) have targets on their backs.
Why is that?
Authenticity is key to building a digital presence. That's why micro-influencers will continue to be essential to brand integrations on social platforms in 2023. With their smaller community, product or service recommendations made by micro-influencers often appear more sincere, reliable, and authentic. So, the brands looking for conversion rather than visibility will continue to partner with smaller influencers with a trusting and engaging community.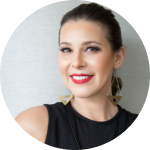 Laurel Mintz
Founder and CEO of Elevate My Brand
It's not just Gen Z that values authenticity on social media, although they are the most vocal about it. Any consumer will identify more with creators that don't spend that much time curating their content and whose own organic posts outweigh brand collaborations.
Naturally, nano and micro-influencers don't have the same reach as macro and mega influencers, but they will deliver more engagement at a smaller cost.
8. Data privacy becoming even more important
Over half of U.S. consumers would not be willing to give away personal data directly to companies for a more personalized experience.
Still, studies have shown that people are more comfortable divulging personal information directly rather than having this data be passed along from one company to another. This suggests they are even more unwilling to allow cookie tracking from social media apps like Facebook or Instagram.
The privacy hazards of social networks have long made the news, leading to an ever-increased awareness of personal data exploitation–be it by companies, law enforcement agencies, or malicious actors.

Amid the 'cookiepocalypse' and the exodus from social tech giants to privacy-protective smaller platforms, brands have little time to dwell on the past. Shifting from behavioral to contextual advertising, focusing on content quality, enhancing social listening to gain actionable intelligence, and integrating data privacy within the overall marketing strategy are some of the steps to take.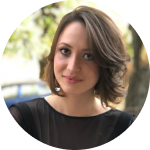 Elena Ștefan
Senior Social Media Manager at Bitdefender
The majority of marketers may not quit personal data collection cold turkey just yet, but they are starting to realize that:
Social media networks, however profitable for marketers and content creators, are indeed rented land where we have no say or control. We should leverage these networks when we can but build a rent-to-own strategy where we continually move our audience from social networks to more controlled platforms like opt-in email.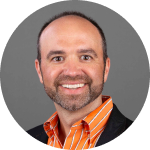 Joe Pulizzi
Founder of The Tilt and Creator of Economy Expo
9. Prioritizing customer experience on social channels
Social media is an important touch point with a business, and marketers are awakening to these platforms' immense potential to create stronger connections with customers and generate positive buzz around the brand.
News travels fast on social channels, so if someone posts a negative review or complains in a public post, other customers or prospects will soon catch wind of it. Luckily platforms like Facebook can help brands act quickly and do damage control.
Customers generally want their concerns to be addressed and solved fast without spending too much time waiting for your support team to reply. Businesses have recently shifted to WhatsApp and Facebook Messenger since they are convenient to use. Chatbots have been an important trend for a few years and are still dominant. Businesses use it to handle large volumes of daily customer inquiries, automate conversations and get feedback while still relying on the human element when a customer wants personalized communication.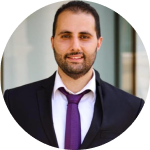 Georges Fallah
Marketing Manager at vbout
Setting up a chatbot may not be the easiest process because you need to carefully craft your conversational flow, but once it is up and running, this tool will streamline communication with users, building a strong bridge between social media and customer experience.
In addition to that, it can help your brand expand its sales pipeline. Let's not forget we're crossing a period of economic instability.
In a recession, you need to focus more than ever on the most efficient lead-generating channels. I'd consider doing sales outreach automation to get in touch with social media users who fit your ideal customer persona directly, via text messages, rather than hoping for them to see your Instagram or TikTok video and go down a long and porous funnel.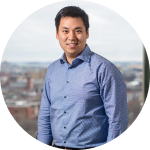 Larry Kim
Founder of MobileMonkey
10. Going down the metaverse rabbit hole
Our descent into this new internet reality was not as quick as Alice's fall to Wonderland. Although the metaverse is just as fascinating as Lewis Caroll's enchanted land, social media has been taking slow and calculated steps toward it for a few years now.
Most social media users have already interacted with AR through platforms such as Snapchat or Instagram, specifically through their filters. But this was just the beginning. The rising and adoption of web3 and the metaverse will significantly impact the future of social media.

Marketers will be able to create more immersive content, mainly in the 3D format, and deliver personalized experiences to each user. I hope this shift can be a call for imagination, unlocking creativity and innovation that will lead us to the next era of the internet.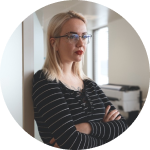 Denisa Osacenco
Co-founder of The Point Labs and Chief Design Officer at Xclusiverse
Meta's Horizon Worlds is making headlines for not rising up to expectations, but it has gathered its share of enthusiasts, and the company is marching forward with the metaverse concept.
One of the latest personalized marketing opportunities from Meta is Meta Avatars Store, where users can purchase clothing items for their digital avatars. They launched this with big fashion brands like Balenciaga, Prada, and Tom Brown on board, leaving the door open for other brands that want to promote their products in the metaverse.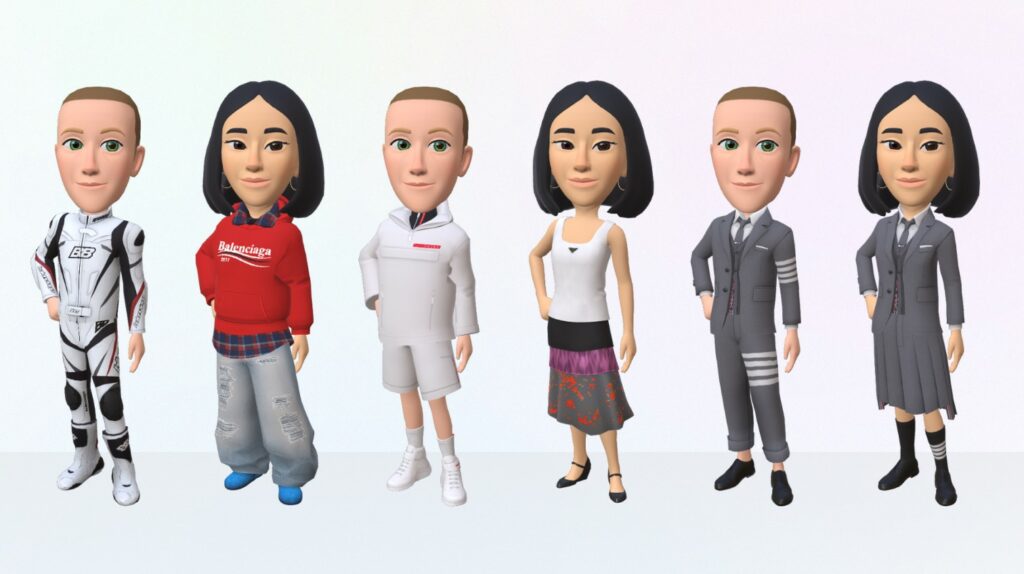 Regardless of the controversy around it, the metaverse is still an exciting reality that surely has new opportunities in store for marketers for 2023.
How to Apply 5 of These Social Media Trends to Your Social Media Ads
Naturally, you want your social media ads' performance to level up to the effort you invest. Let's take a look at how you can use five of next year's trends to elevate your social media advertising strategy and get closer to the ROI you dream of.
1. Create social media ads with a native feel
In the spirit of brands acting more like creators, you could definitely benefit from creating social media ads that mirror the appearance of regular content on your platform of choice.
Many social media users quickly dismiss ads, even the ones using native formats, because they instantly realize it's promotional content they're dealing with. This is especially tragic with video ads, as they don't even get played in some cases.
However, ad content with a native feel will give users a better experience, resulting in higher levels of engagement.
We can attest to this as far as Instagram and TikTok video ads are concerned. We ran two studies comparing ad performance on the two platforms, the first with a by-the-book product ad, and the latter with a native-content ad. When we ran the experiment with the native ad, we got much more engagement (likes, comments) on both platforms.
2. Leverage short-form video ads smartly
Since short-form videos make the internet go round right now, you should consider running some social media ads in this format to see if they work for your brand.
While all the video ad types on social media could fall in the short-form category due to their length, don't forget people usually browse social media platforms from mobile devices. This is why we recommend you use vertical video ad formats, such as TikTok Ads, YouTube Shorts Ads, Instagram Reels Ads, and Pinterest Idea Ads.
The best approach with this type of ad is to focus on authenticity while also getting your message across in a fun and entertaining way. Grab your audience's attention from the first few seconds, and chances are you'll keep it till the very end.
Take our word for it because we recently released a case study on short-form video advertising. Check it out for more tips on how to nail each of the four ad formats above.
3. Add catchy audio to your social media ads
Fire up the time machine because I am about to tell you to add jingles to your ads.
In all seriousness now, studies have shown jingles can do wonders for your brand awareness, successfully placing your brand at the top of people's minds.
The best way to incorporate the viral songs or sounds trend into your ads is to create an original jingle about your brand, product, or service that people can't help but sing along to.
Take a page from Duolingo's book. The brand made up an entire song about how learning a new language can be fun when using their product.
Yes, I know sometimes people browse social media with sound off, but you can make the video especially engaging so they want to turn on the audio. Adding suggestive text and graphics or putting captions might help to spark interest.
4. Make social media ads less privacy-intrusive
As users have become more aware of their data being collected by marketers, they've also grown distrustful of ads using personal information to sell products or services.
We're not saying to stop using user information for ads altogether, but to know where to draw the line, so your audience doesn't regard your ads as intrusive. It might feel like the more you rely on personal data, the more personalized your ads are, but not all your prospects see it this way. In fact, over-personalized ads might put them off exactly because they can tell how much information you have on them.
Instead, you could focus on creating relevant ads that help build brand trust. One way to do this is to align your ad's messaging to your brand values. Steer clear of overpromising just to get a few clicks or encourage conversions if you can not deliver on your word.
Last but not least, ensure your ad design is on brand as well. You can play around with different ad customization options but stay true to your visual identity.
5. Include message ads into your social media strategy
Social media messaging and chatbots are going to be huge next year mainly because people are using private messaging more than ever. Meta has recently talked about a user shift toward messaging and how they plan to capitalize on it. And if the social network seizes the opportunity, why wouldn't your brand?
There has never been a better time to promote your products or services on social media using message ads. You can run them on Facebook or LinkedIn, the latter being a great fit for B2B businesses.
With message ads, it's important to remember that once the ads are sent out to your audience, you must be prepared for the wave of replies you are likely to receive. Since this is a very personal ad type, it's preferable to prioritize human interaction. Still, if you don't have enough operators for real-time chats, using a chatbot is better than a late reply.
Final Thoughts
We hopefully helped paint a vivid picture of what social media content creation and advertising will look like in the upcoming year.
Feel free to cherry-pick the trends that can benefit your brand's strategy and take them for a spin in 2023. Let us know if you do or if you plan to use our tips to level up your advertising game.