Thankful Thanksgiving Pumpkin Banner Ad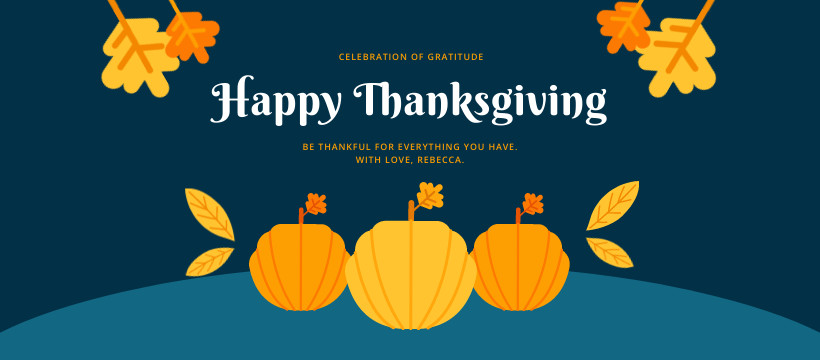 The template is available in multiple sizes.
It's time to be grateful for the harvest, for the family, and the precious gift of life. If you want to thank your customers properly, surprise them with this beautiful Thanksgiving poster. Customize it by changing any design element you want, including the font, borders, colors, and image. Personalize it by adding your brand`s assets and make it unique for your business.
Facebook Cover
820 x 360 px
Facebook Post Ad
1200 x 1200 px
Facebook Sponsored Message
1200 x 628 px
Twitter Header
1500 x 500 px
Twitter Image Ads
1200 x 600 px
Instagram Post
1080 x 1080 px
Pinterest Shopping Ads
1000 x 1500 px
Facebook Story Ads
1080 x 1920 px