Magenta Valentine's Day Deal Banner Ad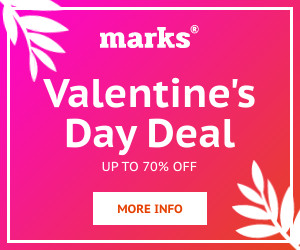 The template is available in multiple sizes.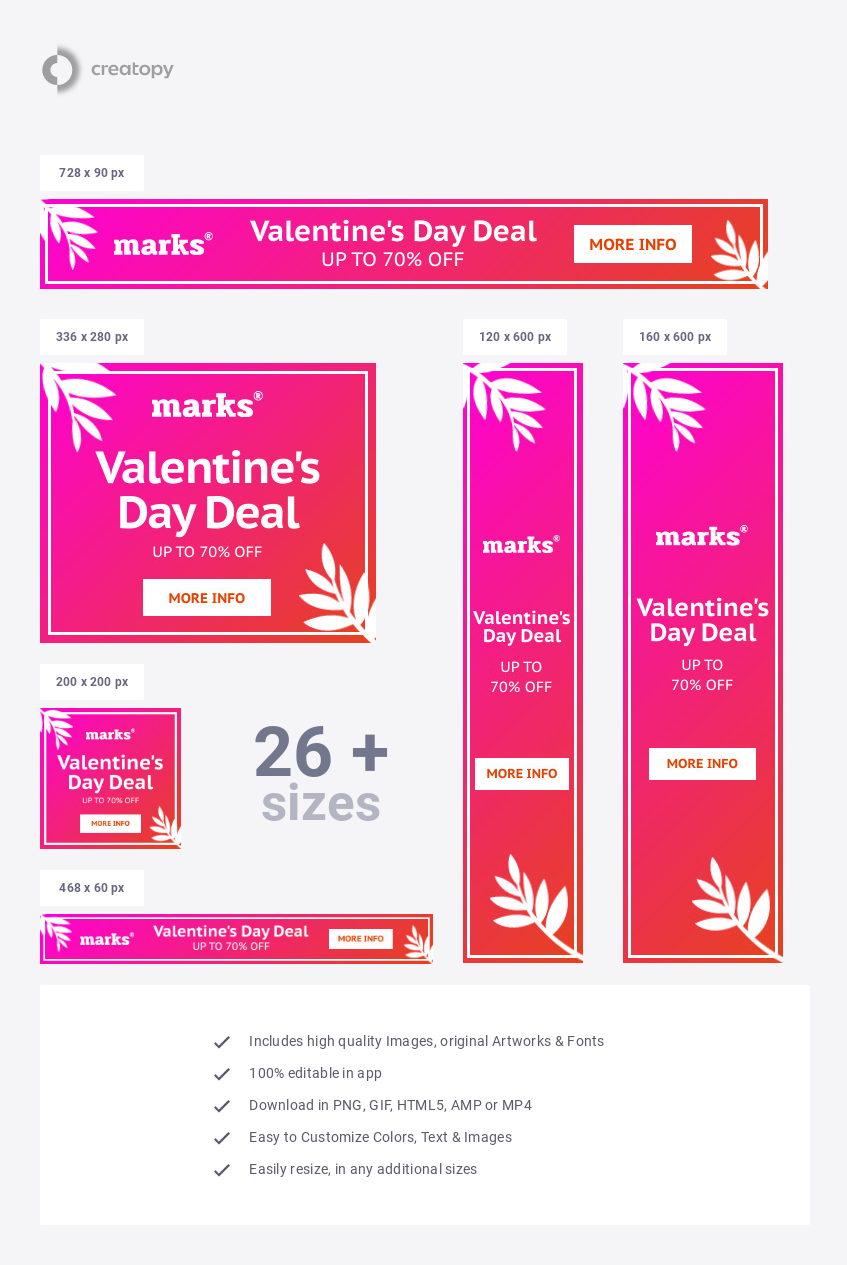 Promote your amazing sales prices to all your online clients by using this animated banner! All you need to do is edit the text to match your store's details; you can add some images, some more animations, and more! Once you're done, all you need to do is download it to your computer as an HTML5 file, then start your online campaign. It's that easy!
Inline Rectangle
300 x 250 px
Large Rectangle
336 x 280 px
Mobile Leaderboard
320 x 50 px
Large Mobile
320 x 100 px
Wide Skyscraper
160 x 600 px
Small Square
200 x 200 px
Large Leaderboard
970 x 90 px
Vertical Banner
120 x 240 px
Small Rectangle
180 x 150 px
Mobile Banner
300 x 50 px