Myth COVID-19 Vaccines Pneumonia Banner Ad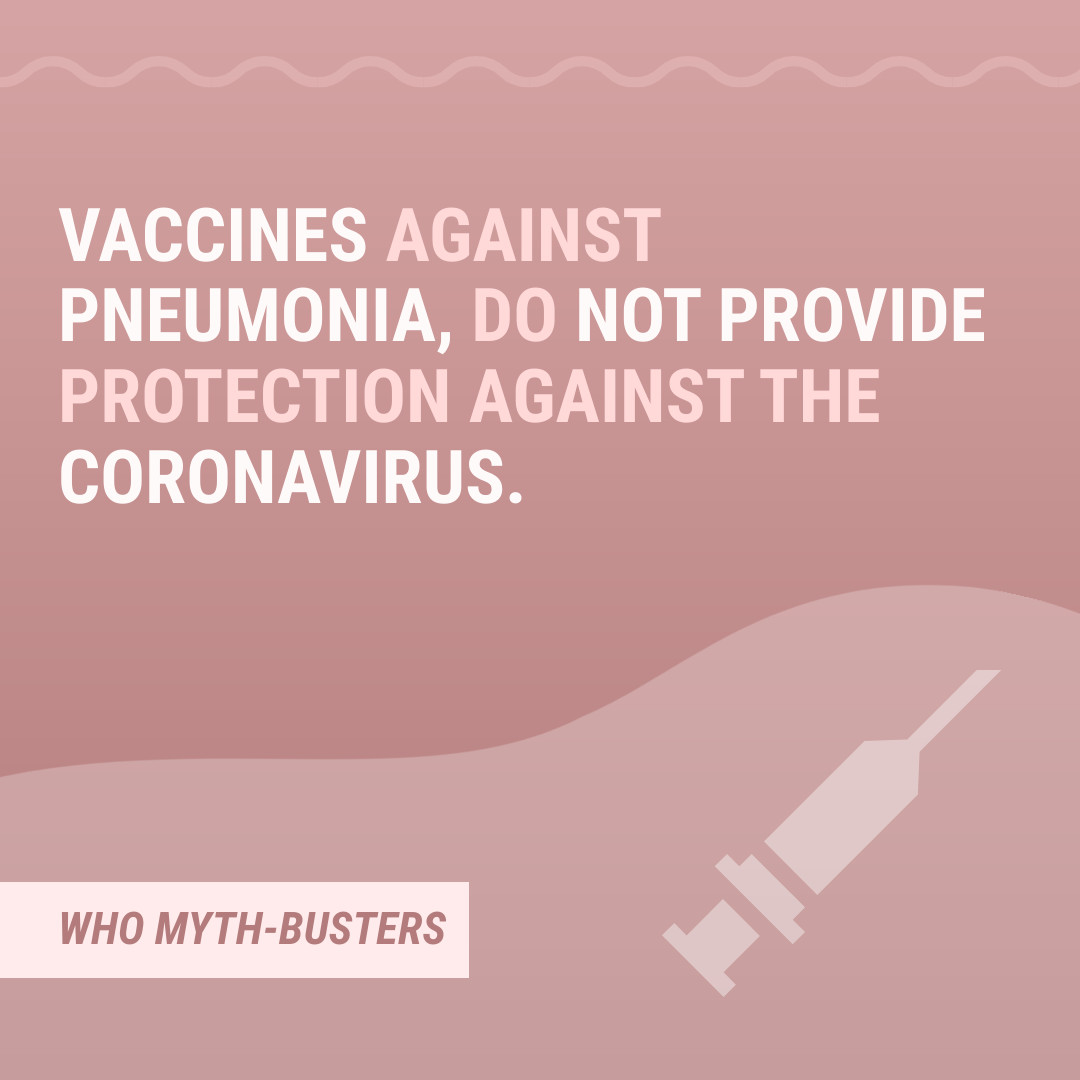 The template is available in multiple sizes.
Vaccines against pneumonia, do not protect against coronavirus. The virus is so new and different that it needs its vaccine. There is no treatment against coronavirus, doctors are treating only the symptoms of an infected patient. Researchers are trying to develop a vaccine as soon as possible.
Instagram Post
1080 x 1080 px
Facebook Story Ads
1080 x 1920 px