Drop Store Dots Black Friday Banner Ad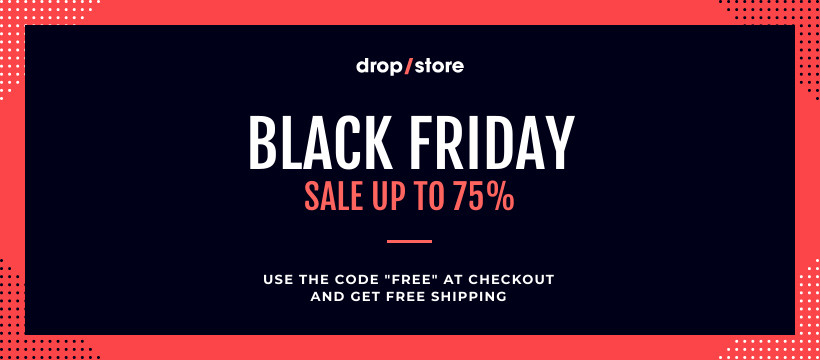 The template is available in multiple sizes.
Your Black Friday dots are so good that it's simple madness not to promote them all over social media. Customize anything and everything with the click of a button. Once you've achieved the banner of your dreams, download it as a PNG, JPG, GIF, or HTML5 file, and get to campaigning!
Facebook Cover
820 x 360 px
Facebook Post Ad
1200 x 1200 px
Facebook Sponsored Message
1200 x 628 px
Twitter Header
1500 x 500 px
Twitter Image Ads
1200 x 600 px
Instagram Post
1080 x 1080 px
Pinterest Shopping Ads
1000 x 1500 px
Facebook Story Ads
1080 x 1920 px