Watercolor Best Easter Wishes Banner Ad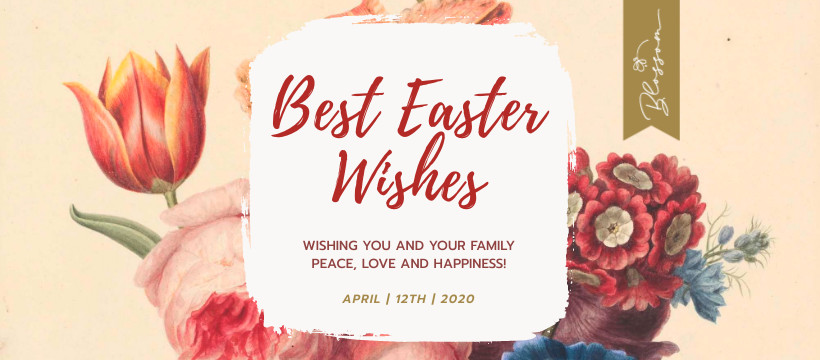 The template is available in multiple sizes.
Send your best wishes to all your clients for this Easter! Send all your kind thoughts, a lot of peace and love. Take this banner template, static or animated, and put it on all your social media channels. In just a few clicks, you can have a perfect banner template by adding your colors, add bold colors, or go with this banner as it is.
Facebook Cover
820 x 360 px
Facebook Post Ad
1200 x 1200 px
Facebook Sponsored Message
1200 x 628 px
Twitter Header
1500 x 500 px
Twitter Image Ads
1200 x 600 px
Instagram Post
1080 x 1080 px
Pinterest Shopping Ads
1000 x 1500 px
Facebook Story Ads
1080 x 1920 px