Covid-19 Immune System Be Active Banner Ad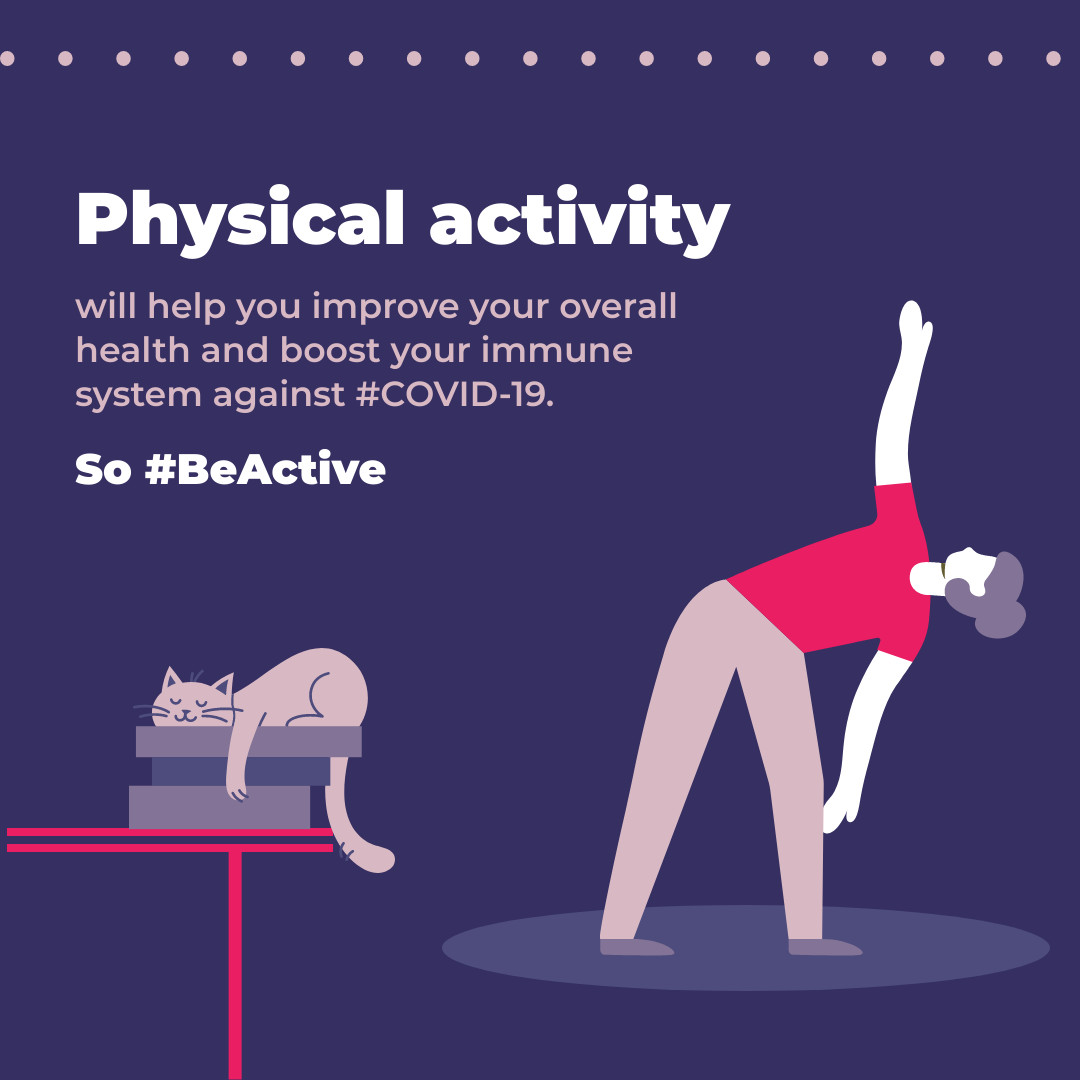 The template is available in multiple sizes.
Physical activity will help you improve your overall health and boost your immune system against #COVID-19. Take at least half an hour per day and do some exercises. You can start doing yoga or pilates at home.
Instagram Post
1080 x 1080 px
Facebook Story Ads
1080 x 1920 px