Marketing Conference Ad Template Banner Ad

The template is available in multiple sizes.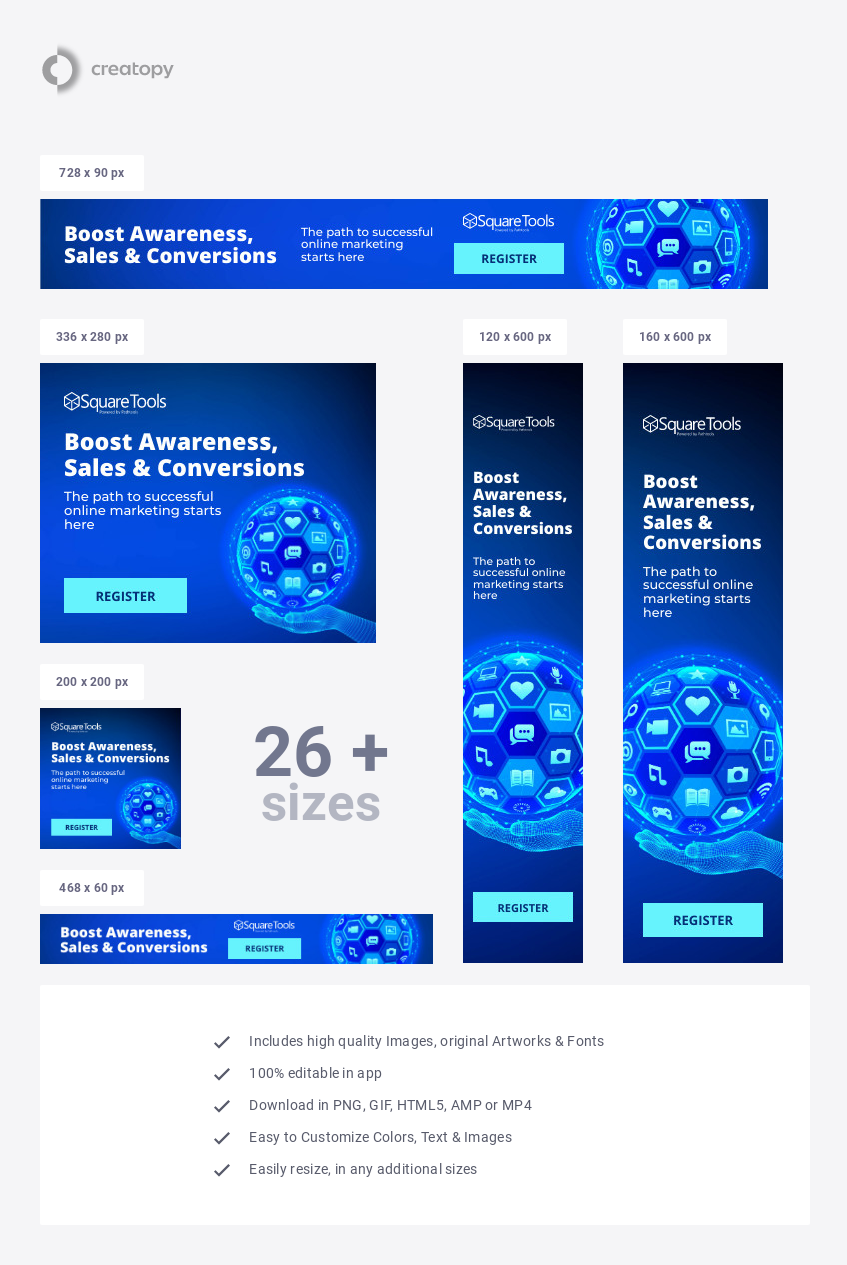 Boost awareness of your marketing conference with a great customizable banner ad. Use this banner template, add all the details about your upcoming event, personalize it in just a few steps. You can resize this banner template in more than 50 sizes at once. Share your excellent design on all your media channels.
Facebook Video Cover
1250 x 463 px
Facebook Video Ads
1200 x 1200 px
Facebook FHD Video
1920 x 1080 px
Instagram Video Post
1080 x 1080 px
Video Story
1080 x 1920 px