4th of July Crossed Flags Banner Ad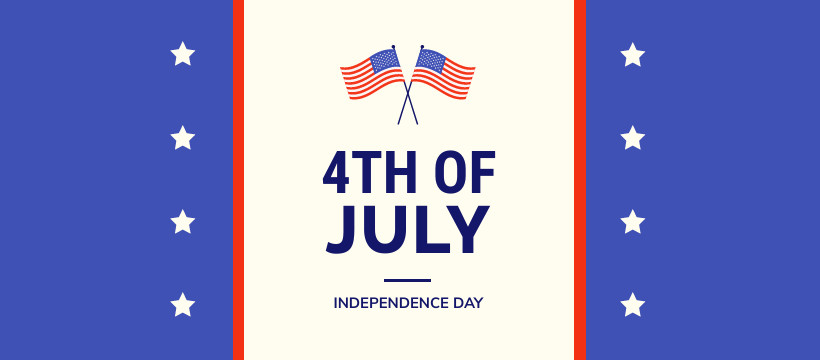 The template is available in multiple sizes.
You're probably festively celebrating this 4th of July. You'll buy the traditional burgers and beers, go out on the streets, but don't forget to send everyone a Happy Independence Day card. Get this mesmerizing banner template and customize it a bit, then download it to your computer. Send it via email or post it to your social media pages. Act like a patriot!
Facebook Cover
820 x 360 px
Facebook Post Ad
1200 x 1200 px
Facebook Sponsored Message
1200 x 628 px
Twitter Header
1500 x 500 px
Twitter Image Ads
1200 x 600 px
Instagram Post
1080 x 1080 px
Pinterest Shopping Ads
1000 x 1500 px
Facebook Story Ads
1080 x 1920 px