Holiday Sale Lights Banner Ad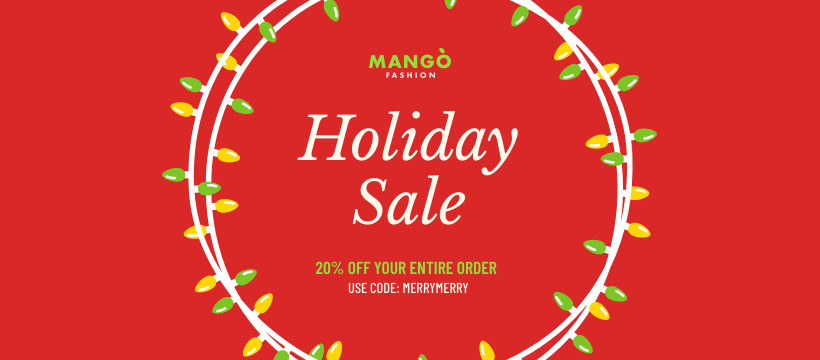 The template is available in multiple sizes.
Christmas time is almost here, so it's time to light them up. Spread some Christmas cheer by telling everyone about your awesome discounts! This banner template is just perfect for Christmas. All that's missing is your personalized details. Add some elements if you wish, edit the colors, change the size of the text, or do anything you want by using our awesome online banner-making app! Merry Christmas!
Facebook Cover
820 x 360 px
Facebook Post Ad
1200 x 1200 px
Facebook Sponsored Message
1200 x 628 px
Twitter Header
1500 x 500 px
Twitter Image Ads
1200 x 600 px
Instagram Post
1080 x 1080 px
Pinterest Shopping Ads
1000 x 1500 px
Facebook Story Ads
1080 x 1920 px