Greener Grass Lawn Care Services Banner Ad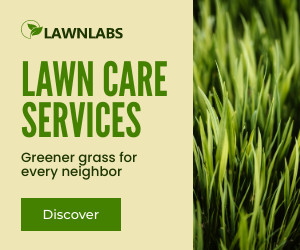 The template is available in multiple sizes.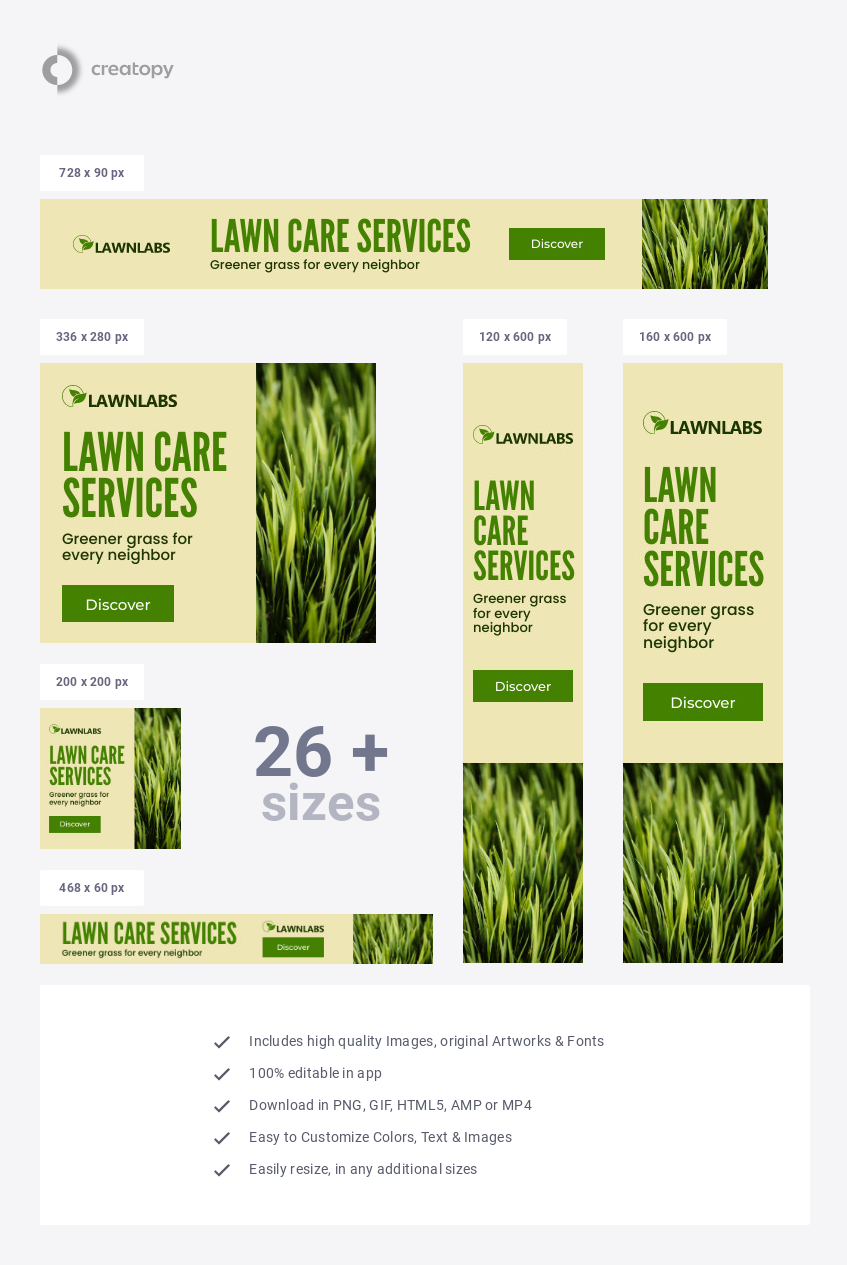 The grass is always greener on your side, and people should know about it. Create your online ads by starting with this banner. Use this template to create a banner in absolutely any size that best suits your service. Once you begin using our editor, you can change elements to enhance the banner. You can also animate the entire ad with a single click using our magic animator. Create a professional banner starting from this template. It's easy, fun and of course, it saves you a lot of time!
Inline Rectangle
300 x 250 px
Large Rectangle
336 x 280 px
Mobile Leaderboard
320 x 50 px
Large Mobile
320 x 100 px
Wide Skyscraper
160 x 600 px
Small Square
200 x 200 px
Large Leaderboard
970 x 90 px
Vertical Banner
120 x 240 px
Small Rectangle
180 x 150 px
Mobile Banner
300 x 50 px