Halloween Trick or Pizza Banner Ad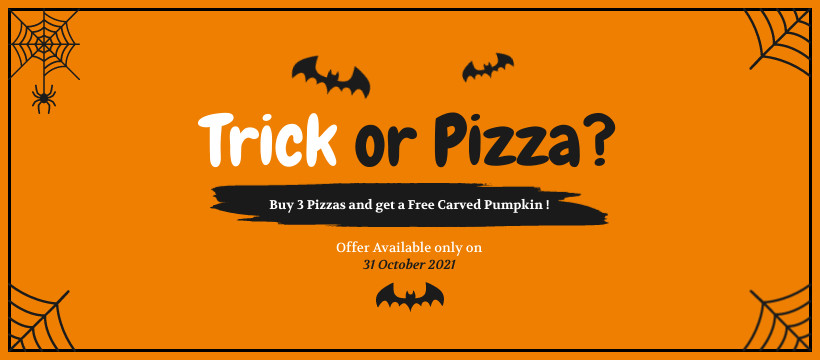 The template is available in multiple sizes.
Trick or treat! Some people want to get candy for Halloween, but your customers want your amazing pizza. Start promoting your restaurant by spreading these Halloween banners all across the web. Just change the text on the banner to match your restaurant's details, add your own images if you'd like, change the colors, fonts, elements, and more! Once you're done, you can download your new design as a PNG, Jpg  Gif, or HTML5 file.
Facebook Cover
820 x 360 px
Facebook Post Ad
1200 x 1200 px
Facebook Sponsored Message
1200 x 628 px
Twitter Header
1500 x 500 px
Twitter Image Ads
1200 x 600 px
Instagram Post
1080 x 1080 px
Pinterest Shopping Ads
1000 x 1500 px
Facebook Story Ads
1080 x 1920 px