Myth COVID-19 Hot Bath Banner Ad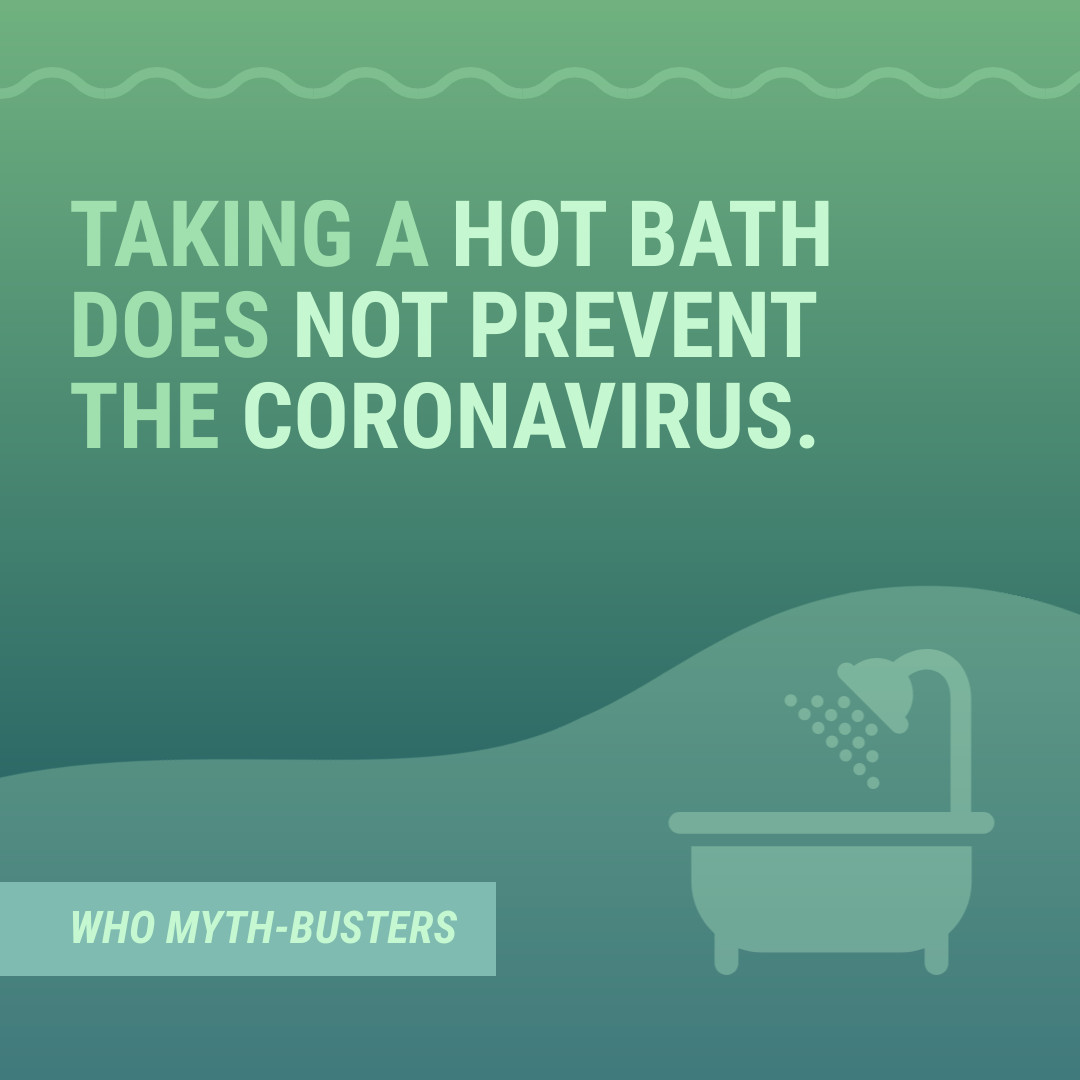 The template is available in multiple sizes.
Taking a hot bath will not prevent you from taking the virus COVID-19. The best way to protect is to avoid touching your face or your eyes if you know that you didn't disinfect your hands, keeping social distance and not having contact with infected people. 
Instagram Post
1080 x 1080 px
Facebook Story Ads
1080 x 1920 px