Christmas Ornaments Best Wishes Banner Ad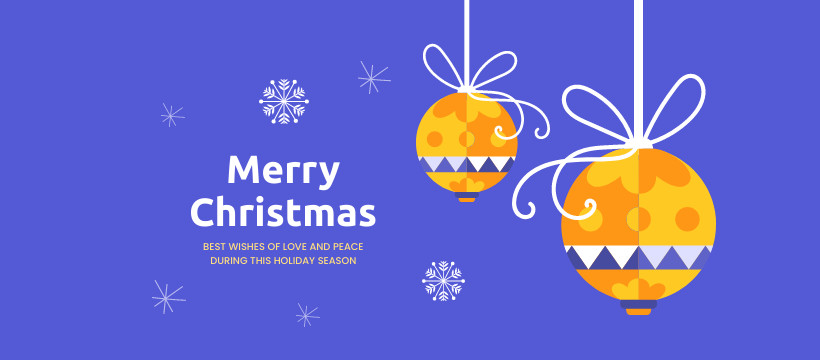 The template is available in multiple sizes.
Don't you agree that Christmas is the most magical time of the year? With all the Christmas trees and kind greetings from loved ones, it truly is something special. It would be best if you made your social media profiles festive by using a beautiful Christmas banner. This banner template is perfect just as it is. You can use it just like this, or you can edit the colors, text, and elements. Once you're done, download it as a PNG or JPG, then upload it to your Facebook profile. Merry Christmas!
Facebook Cover
820 x 360 px
Facebook Post Ad
1200 x 1200 px
Facebook Sponsored Message
1200 x 628 px
Twitter Header
1500 x 500 px
Twitter Image Ads
1200 x 600 px
Instagram Post
1080 x 1080 px
Pinterest Shopping Ads
1000 x 1500 px
Facebook Story Ads
1080 x 1920 px