Myth COVID-19 Cold Weather Banner Ad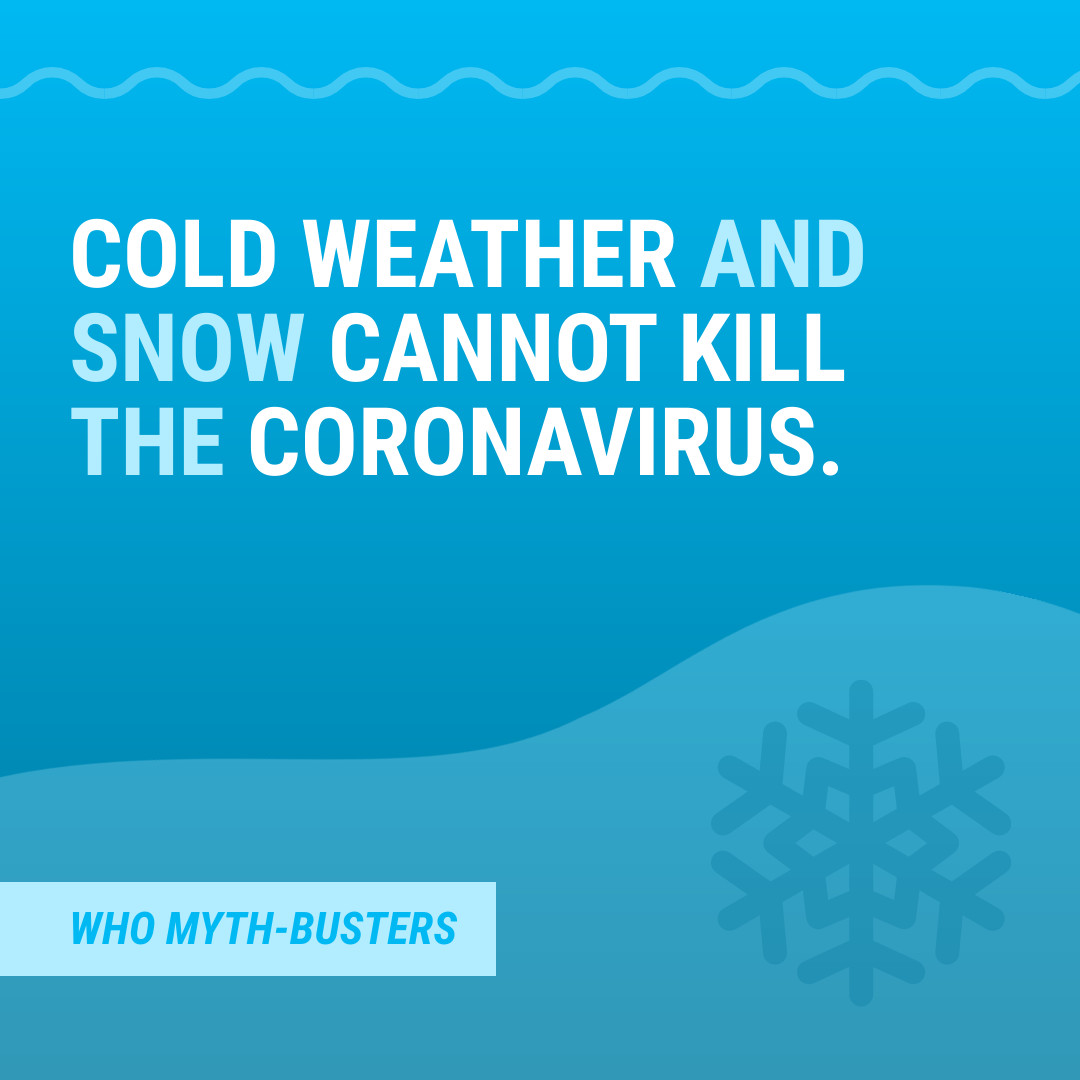 The template is available in multiple sizes.
There are all sorts of myths about coronavirus. One of them is that cold weather and snow can kill the coronavirus. There is no reason to believe that cold weather can kill coronavirus. The most effective way to protect against coronavirus is to wash your hand with warm water and soap.
Instagram Post
1080 x 1080 px
Facebook Story Ads
1080 x 1920 px