Special Blob Black Friday Banner Ad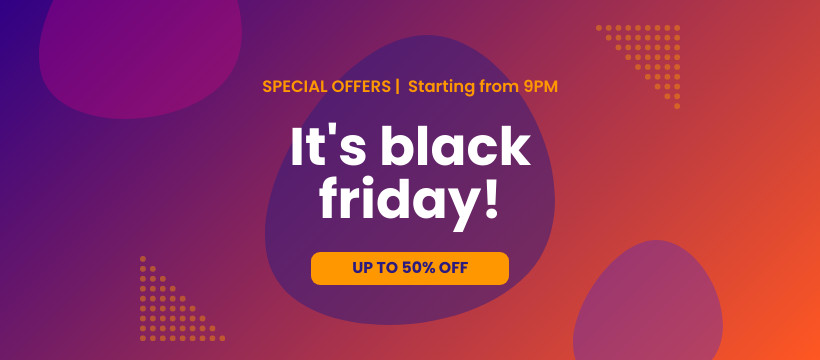 The template is available in multiple sizes.
A gradient backgrounded ad with a big and bold white typography is ideal for this limited-time offer. Promote your campaign by adding your own elements to this template, or just leave the ad as it is. You can set all the creatives for your ad campaign directly from the app using our advertisement features.
Facebook Cover
820 x 360 px
Facebook Post Ad
1200 x 1200 px
Facebook Sponsored Message
1200 x 628 px
Twitter Header
1500 x 500 px
Twitter Image Ads
1200 x 600 px
Instagram Post
1080 x 1080 px
Pinterest Shopping Ads
1000 x 1500 px
Facebook Story Ads
1080 x 1920 px