Valentine's Day Shape Sale Eshop Banner Ad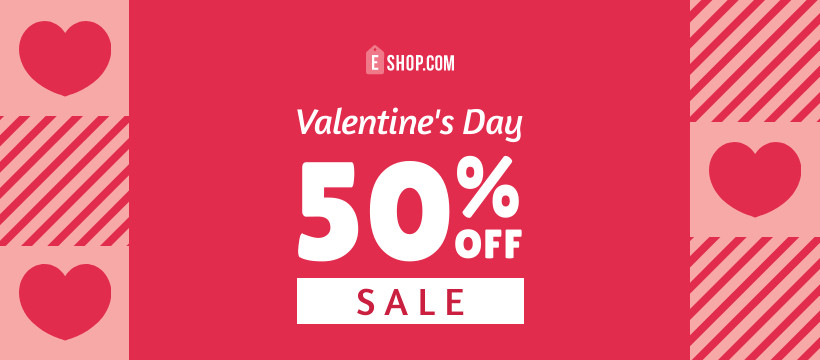 The template is available in multiple sizes.
For Valentine's Day, everyone's trying to impress their partner by getting them something special. So why not help them by giving them a generous discount on your products? The next step is to promote this offer by using a cute and romantic banner that can be easily customized. Try it out to see how easy it is to change the font, the text, or rearrange the elements.
Facebook Cover
820 x 360 px
Facebook Post Ad
1200 x 1200 px
Facebook Sponsored Message
1200 x 628 px
Twitter Header
1500 x 500 px
Twitter Image Ads
1200 x 600 px
Instagram Post
1080 x 1080 px
Pinterest Shopping Ads
1000 x 1500 px
Facebook Story Ads
1080 x 1920 px