Christmas Gift Card Discount Banner Ad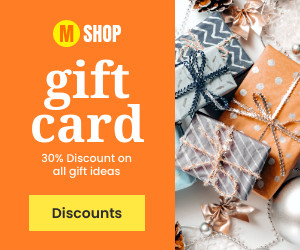 The template is available in multiple sizes.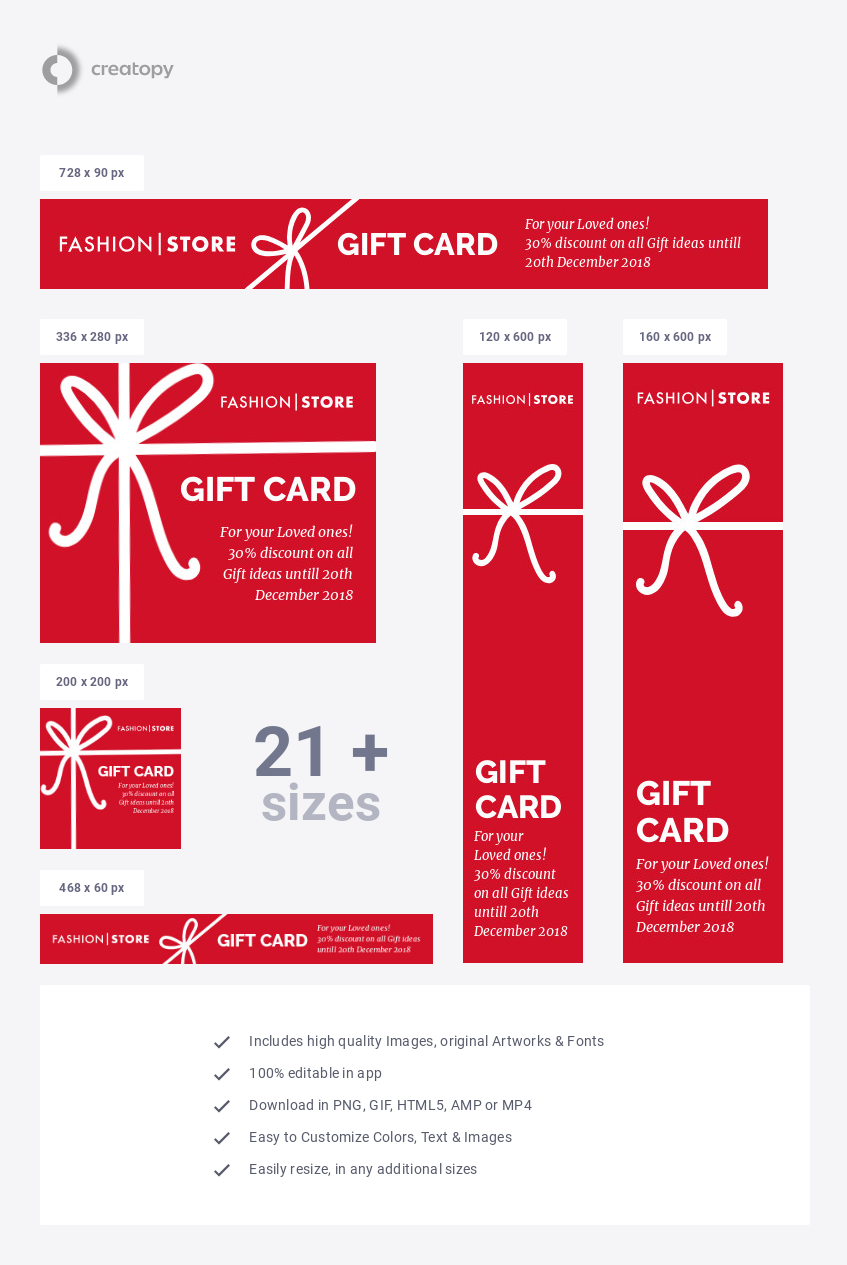 When in doubt, the best gift you can get for someone is...a gift card. That way, nobody will stress about picking something others won't like. It's the best of both worlds. Use this simple yet effective animated banner to draw attention to your gift card promotion and make people click on your ad. You can set all the creatives for your ad campaign directly from the app using our advertisement features.
Inline Rectangle
300 x 250 px
Large Rectangle
336 x 280 px
Mobile Leaderboard
320 x 50 px
Large Mobile
320 x 100 px
Wide Skyscraper
160 x 600 px
Small Square
200 x 200 px
Large Leaderboard
970 x 90 px
Vertical Banner
120 x 240 px
Small Rectangle
180 x 150 px
Mobile Banner
300 x 50 px