Instagram story maker for interactive content
Make engaging Instagram stories online with Creatopy's Instagram story maker. Get your brand in front of your audience and drive views and engagements. With Creatopy, you can make stories with just a few clicks using templates, illustrations, animations, and other design assets.
templates
Choose from a variety of stunning
Instagram templates
Get a head start with your design process by choosing an Instagram story ad template from our library. Choose a template that best suits your business from a variety of industries. Drag and drop your custom design elements onto the canvas to personalize your story on Insta, or use Creatopy's library of premium images, illustrations, icons, and other design elements.
key features
Stand out with your next story on Insta
Our platform offers the perfect mix of features for making Insta stories online as simple as ever. Creatopy blends automation with customization options for increased efficiency and brand uniqueness.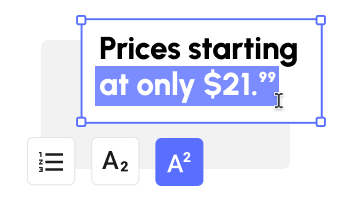 Text customization
Highlight the message of your Instagram story ad with different font styles and weights, all available in Creatopy. You can always upload your own fonts for more personalization.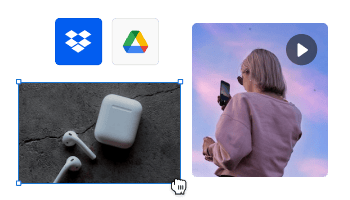 Stock media library
Personalize your Instagram stories with Creatopy's Shutterstock images, premium music, and videos. Upload your own assets or link your Google Drive or Dropbox accounts.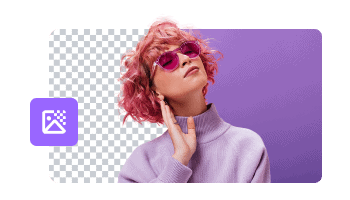 Image personalization
Our platform features a background remover and image blending options, so you can highlight your products and make them visually appealing in your Instagram stories.
Swipe-stopping stories
Engage with animations
Make dynamic Instagram stories online using Creatopy's advanced animations. Determine the movement of each design element on your creative with great precision. Adjust the object scaling rate, movement path, and rotation angle, and tell your story through unique motion.
Strong visual identity
Make stories on brand
Create a cohesive visual identity amongst your audience with branded Instagram stories. Our Instagram story maker helps you organize your branding assets in dedicated Brand kits. Add your logo, fonts, color palettes, images, and other assets to your Brand kit, and get ready to create stories that show your brand's personality.
Design automation
Bulk edit your entire social media campaign
Save time by designing all the sizes you need for your social media campaign at once. Whether you require an Instagram post, a Facebook sponsored message, an Instagram story, or other sizes, you can include as many as you need in a custom design set and apply all the edits simultaneously. I like having our team members all in one space where we can collaborate on creative assets. It's nice we can import our own brand assets into the platform.
Eric Jackson-Sarkany, Demand Generation Strategist - D2L Design sets can save you time, while batch creation via CSV is very interesting. It's fast to design ads and post on social media. It integrates partners like Shutterstock.
Vincent Maurin, Co-founder - Panja.io The ability to create banners in different formats in the blink of an eye by changing the resolution and repositioning objects is extraordinary. Available templates are modern.
Giorgio Russo - Byte Project
Previous
Next
step by step
How to make an Instagram story with Creatopy
Create an Instagram story ad in just 4 easy steps.
Choose a template

Browse Creatopy's template gallery and pick a template that suits you best. You can also start your design from scratch and add all the elements yourself.

Customize your story

Customize your Instagram story with illustrations, unique typography, CTAs, stock videos, animations, and many other design elements in Creatopy's editor.

Check the branding

Make sure your story adheres to your brand guidelines. If you have a Brand kit already in Creatopy, drag your branded elements and apply your color palette.

Export your design

Download your story in any format you need, including JPG, PNG, GIF, or MP4, and get ready to reach your desired audience on Instagram.
FAQs
What is the recommended size for Instagram stories?
If you plan to create a story on Insta, remember that the correct size is 1080 x 1920 pixels, with an aspect ratio of 9:16. Instagram accepts .jpg and .png file formats for images and .mp4 or .mov for videos.
Are the specs for Instagram Story ads different from normal stories?
The Instagram Story ads specs are exactly the same as for normal stories. The settings will differ a bit as you will need to choose your marketing objective, placement, ad spend and other criteria specific to running a sponsored ad campaign.
What Instagram story types can I make in Creatopy?
With our Instagram story maker, you can create both single image and video stories. In terms of use case, you can create Instagram stories online to promote a product, or an event, drive visitors to your website, and much more. Remember to grab your audience's attention to ensure they never swap past your social media content. Visit Creatopy's blog for the latest guidance on how to create a story on Instagram that elevates your advertising strategy.
What Instagram story types can I make in Creatopy?
With our Instagram story maker, you can create both single image and video stories. In terms of use case, you can create Instagram stories online to promote a product, or an event, drive visitors to your website, and much more. Remember to grab your audience's attention to ensure they never swap past your social media content. Visit Creatopy's blog for the latest guidance on how to create a story on Instagram that elevates your advertising strategy.
Join Creatopy
Design swipe-stopping Instagram stories
Create Instagram stories online with unique designs that attract followers and elevate your brand in the most captivating way. Our Instagram story maker helps you grab attention right at the top of users' feeds.