Ad Design
Automation


Platform

Creatopy helps businesses customize, automate and scale up their ad production and delivery.
Complete ad making solution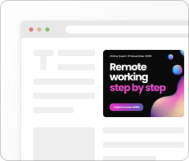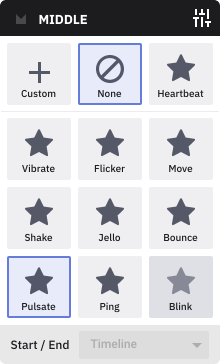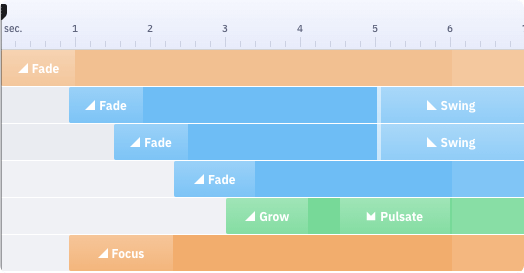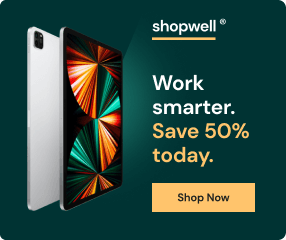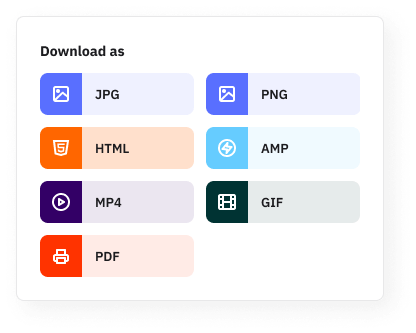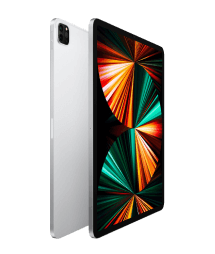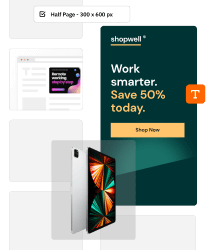 Design custom ads effortlessly
Start from a blank canvas or get inspired by the wide industry specific collection of templates. Customize motion, creative elements, HTML5 animation, workflows, and everything else you can think of.
Use our ad creator to build ad designs across an extensive variety of sizes.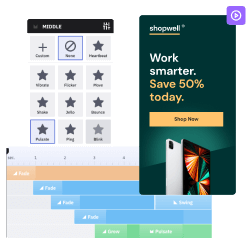 Add motion to your visuals
Create designs that will move audiences. Customize and control HTML5 animation intuitively.
Add movement to your visuals with a single click. And customize the flow of individual design elements exactly as you want for powerful animated ads.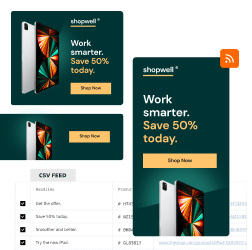 Scale up your creative production
Streamline your ad design process with intuitive creative versioning tools. Rapidly build product ad designs suitable for a variety of platforms and languages.
Scale your content information using data feeds for quick ad variations. Resize any ad across multiple sizes with just one click, bulk edit, animate and download.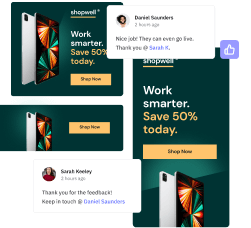 Work together for enhanced efficiency
Make your ad creation process more efficient by easily managing and customizing your workflow. Organize your work into projects and folders.
Share your designs with your team and clients to give and receive feedback instantly. Customize your shared page for a fully personalized collaborative experience.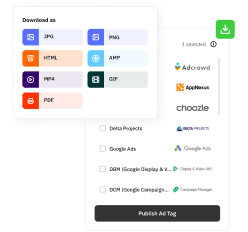 Deliver your message seamlessly
Let your message be heard on any digital channel. Serve your ads on the display networks of your choice, track performance and update live content instantly.
Or, download your visuals as high-quality, optimized files in all formats suitable for digital ads.
Start trial
"Creatopy helps us save time in production and project management. It saves us time exchanging and providing assets to third-party providers and helps us present and gather feedback from clients."
Michael Pilzweger

-

Springer Fachmedien
"Creatopy is an intuitive program. Creating different-sized display banners and rolling them out as 'publish-ready' has been relatively quick. The customer support is great too! Thanks for making such a great product."
Priya Harmalkar

-

Resolution Digital
"Creatopy lets our team take our design work to the next level by making it easy to build dynamic, social, and digital content quickly and efficiently. These tools are just what we needed to scale up the work we do in the digital space."
Jesse Godfrey

-

Clemson University
Scalable for any business size
Why choose Creatopy
Higher return on investment
Enjoy a robust set of design automation features, developed with a focus on team process efficiency. Reduce creative development down to a few clicks and deliver pixel perfect ads every time.
Effortless brand alignment
Get all your brand elements organized in a Brand Kit and ready for use right in your workspace. Adopt a single source of truth for your brand identity and maintain consistency across all platforms.
Superior workflow control
Achieve top-notch control over your workflow with the advanced abilities of our ad maker. Manage the levels of access, assign roles to your teammates, and set privacy levels for shared content.
Seamless adoption
Simplify your ad making process by bringing everyone together in one single design tool. The short learning curve, combined with a per-seat pricing model, allows easy set-up and scaling for teams of all sizes.
Express
limitless creativity
We'd like to understand your ad making challenges better so we can give you relevant insights on how our platform can assist you in meeting your business objectives faster.