Orange Myshop Summer Giveaway Banner Ad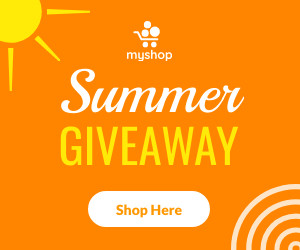 The template is available in multiple sizes.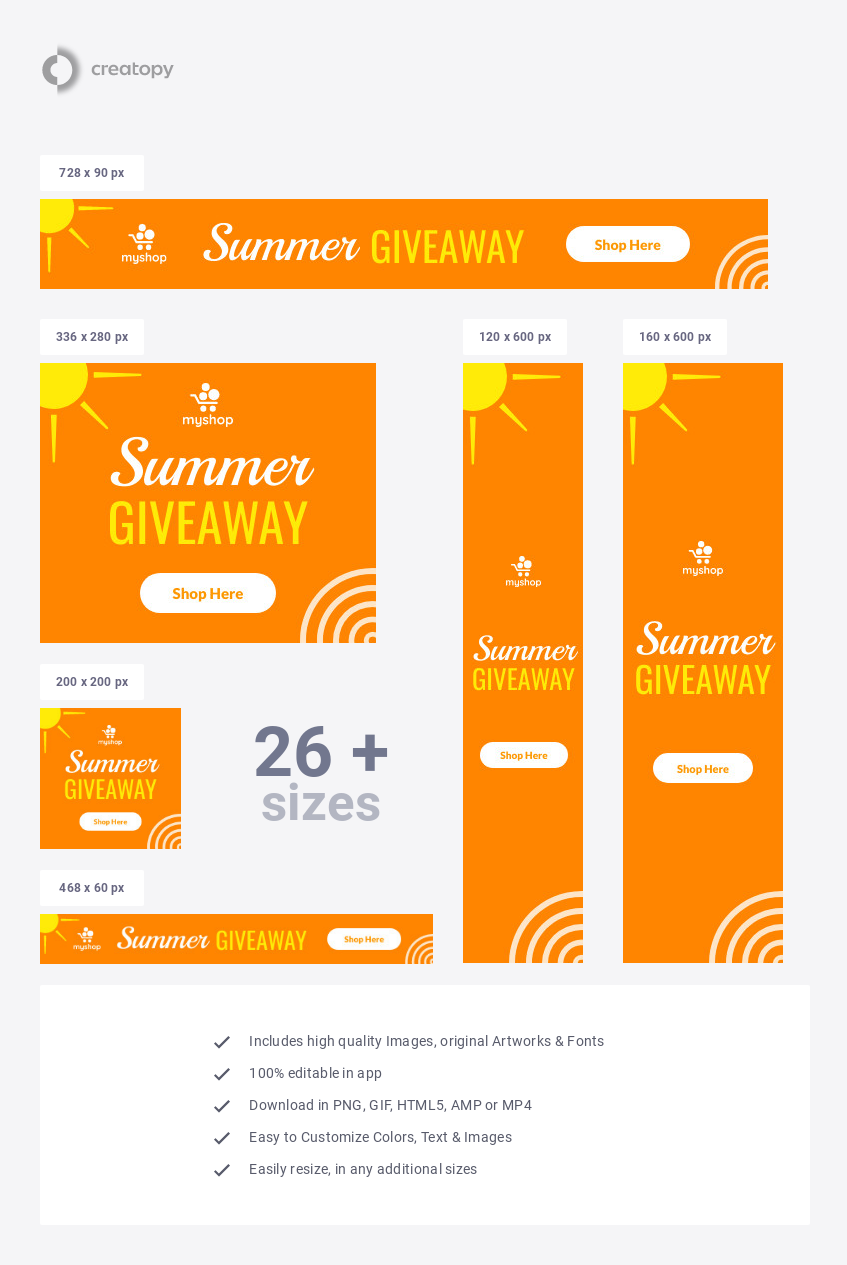 Want to promote your giveaway, but you don't know where to start? Here's a helping hand: edit this colorful online banner template and get noticed fast! The gifts are great ways to make people find out about your business. It's never been easier to start. So, don't wait anymore! The banner template is fully customizable, so you can upload your own logo and edit colors and text. And, if you want to go for the dynamic version, you can animate it with the click of a button.
Inline Rectangle
300 x 250 px
Large Rectangle
336 x 280 px
Mobile Leaderboard
320 x 50 px
Large Mobile
320 x 100 px
Wide Skyscraper
160 x 600 px
Small Square
200 x 200 px
Large Leaderboard
970 x 90 px
Vertical Banner
120 x 240 px
Small Rectangle
180 x 150 px
Mobile Banner
300 x 50 px