Today We Are Thankful Wish Banner Ad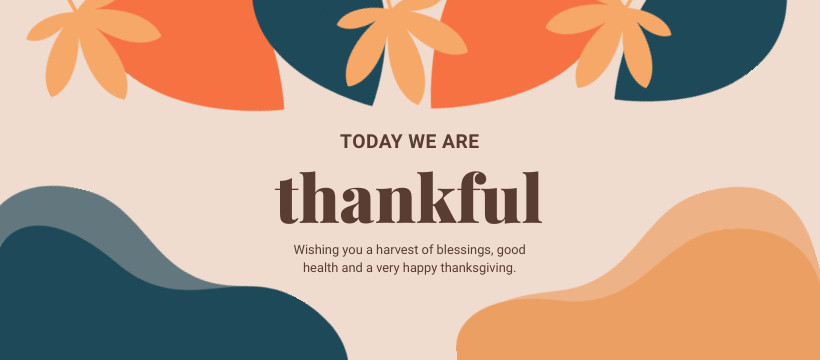 The template is available in multiple sizes.
Today we are thankful! Let's be thankful for this year and all the good things that happened. If you feel like it, show your gratitude with this customizable animated banner template. Put your favorite quote and be thankful!
Facebook Cover
820 x 360 px
Facebook Post Ad
1200 x 1200 px
Facebook Sponsored Message
1200 x 628 px
Twitter Header
1500 x 500 px
Twitter Image Ads
1200 x 600 px
Instagram Post
1080 x 1080 px
Pinterest Shopping Ads
1000 x 1500 px
Facebook Story Ads
1080 x 1920 px