I Witch You Were Here Halloween Banner Ad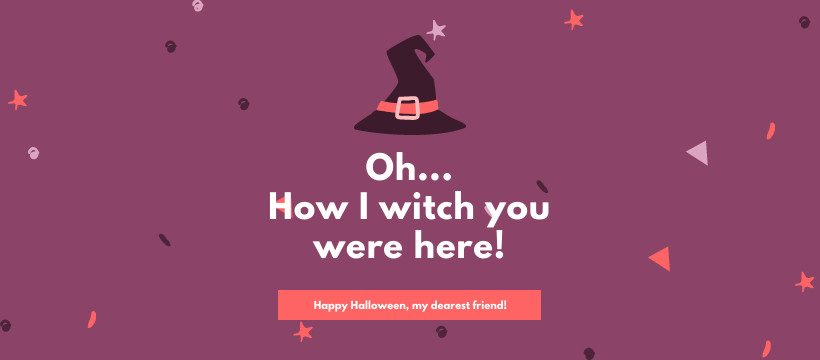 The template is available in multiple sizes.
Joyfully promote any Halloween event with this banner template. The text in this banner is designed to grab attention, and the minimalist design makes the message even bolder. You can customize anything you want, such as the text, font, colors, elements, you can add in an image of your own, and more. Once you're done, you can download your new design as a PNG, Jpg  Gif, or HTML5 file.