Black Friday Too Small Price Banner Ad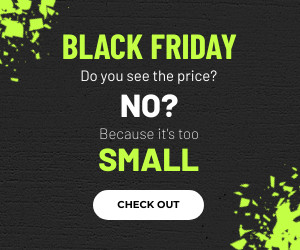 The template is available in multiple sizes.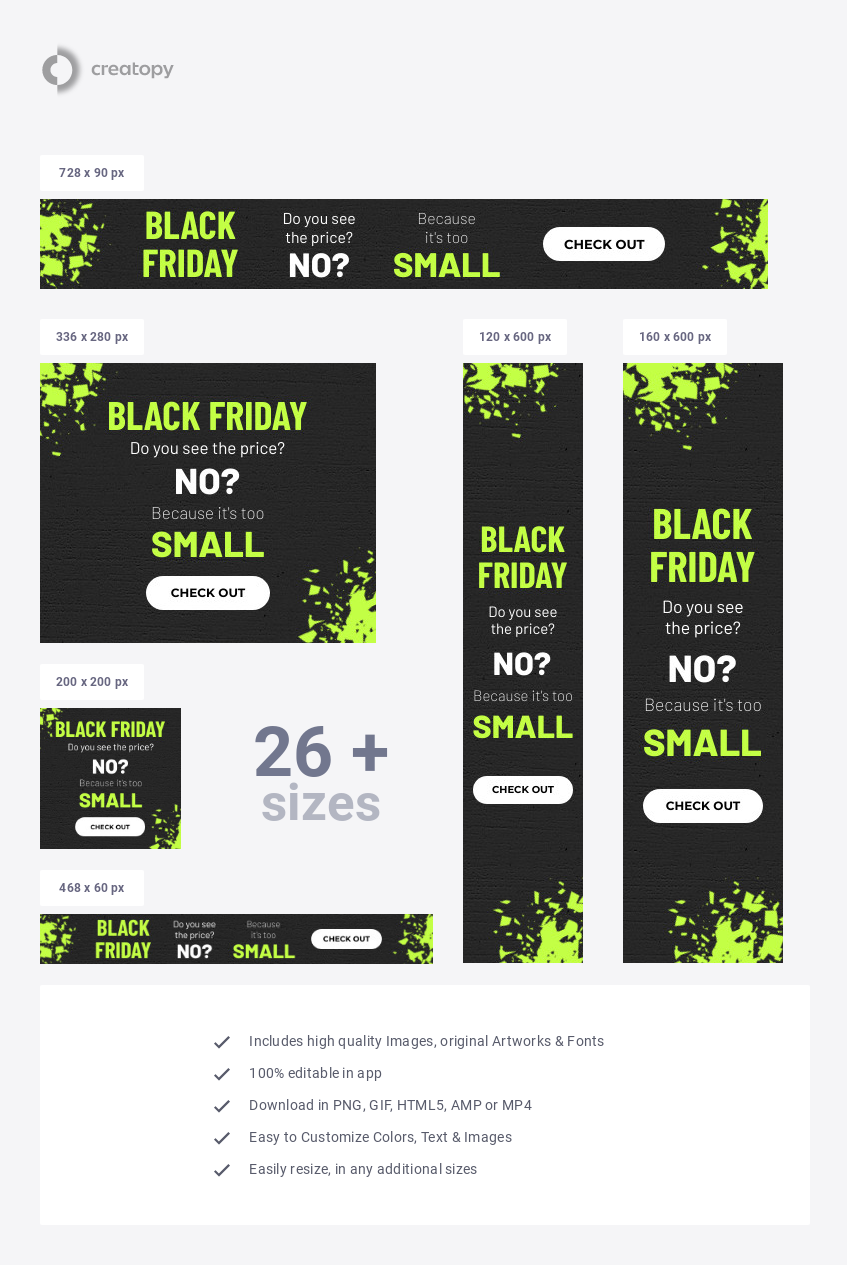 The biggest sale of the year deserves an amazing banner template. As the name implies, the dark green background and clever text will definitely convince people to click the ad. Change a few things here and there and make it represent your brand even more. You can use our Ad Serving feature to get custom Ad Tags for all the advertising platforms. Save time and get real-time campaign updates within Creatopy's app.
Inline Rectangle
300 x 250 px
Large Rectangle
336 x 280 px
Mobile Leaderboard
320 x 50 px
Large Mobile
320 x 100 px
Wide Skyscraper
160 x 600 px
Small Square
200 x 200 px
Large Leaderboard
970 x 90 px
Vertical Banner
120 x 240 px
Small Rectangle
180 x 150 px
Mobile Banner
300 x 50 px