Myth COVID-19 Thermal Scanners Banner Ad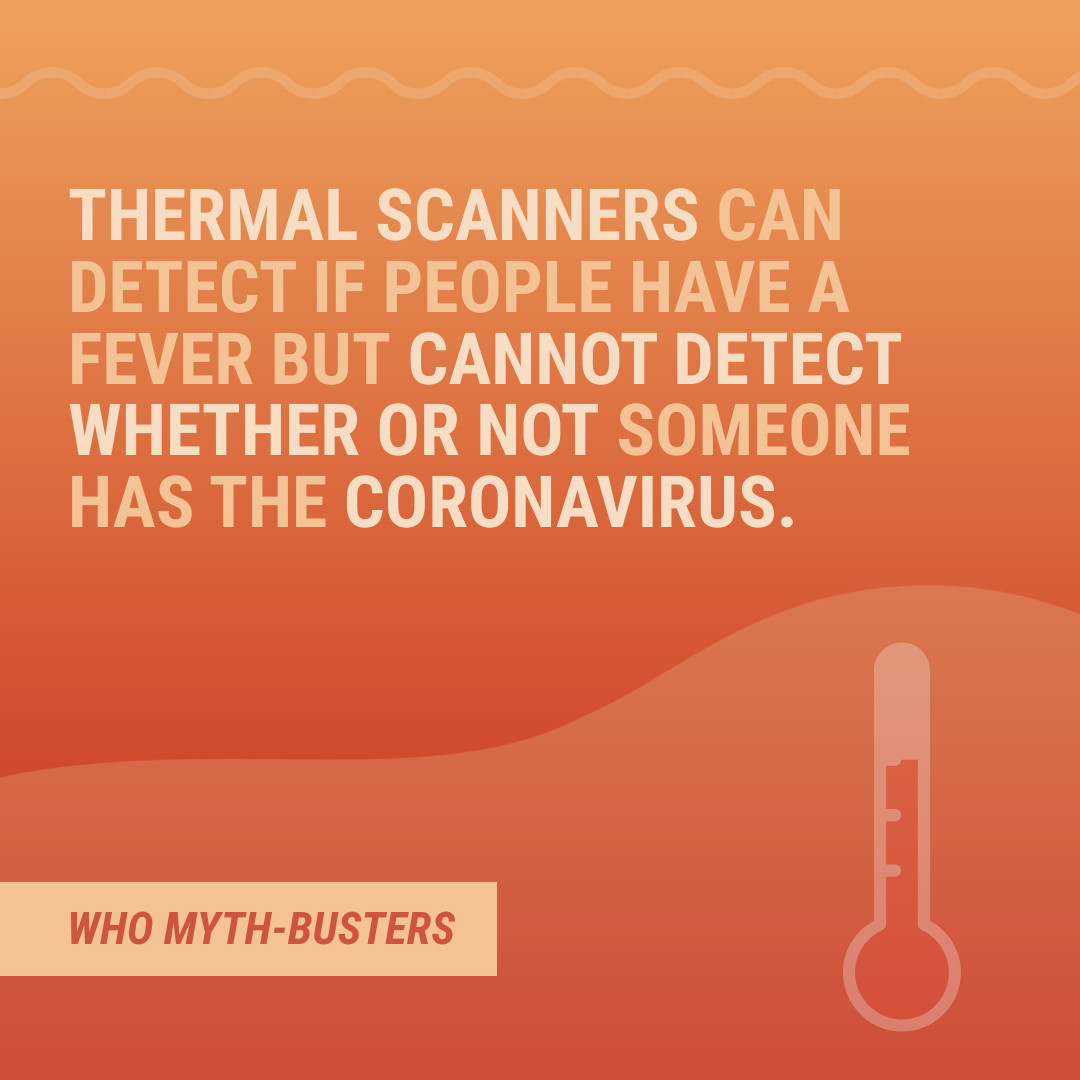 The template is available in multiple sizes.
Terminal scanners can detect if people have a fever but can not detect whether or not someone has the coronavirus. Symptoms of COVID-19 can appear between 2 or 10 days after infection, which means that someone infected with the virus could have an average temperature for a few days before a fever begins.
Instagram Post
1080 x 1080 px
Facebook Story Ads
1080 x 1920 px