Quick Small Business Loans Banner Ad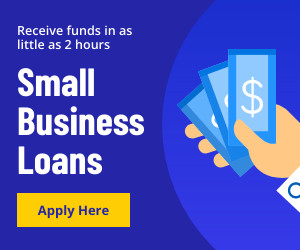 The template is available in multiple sizes.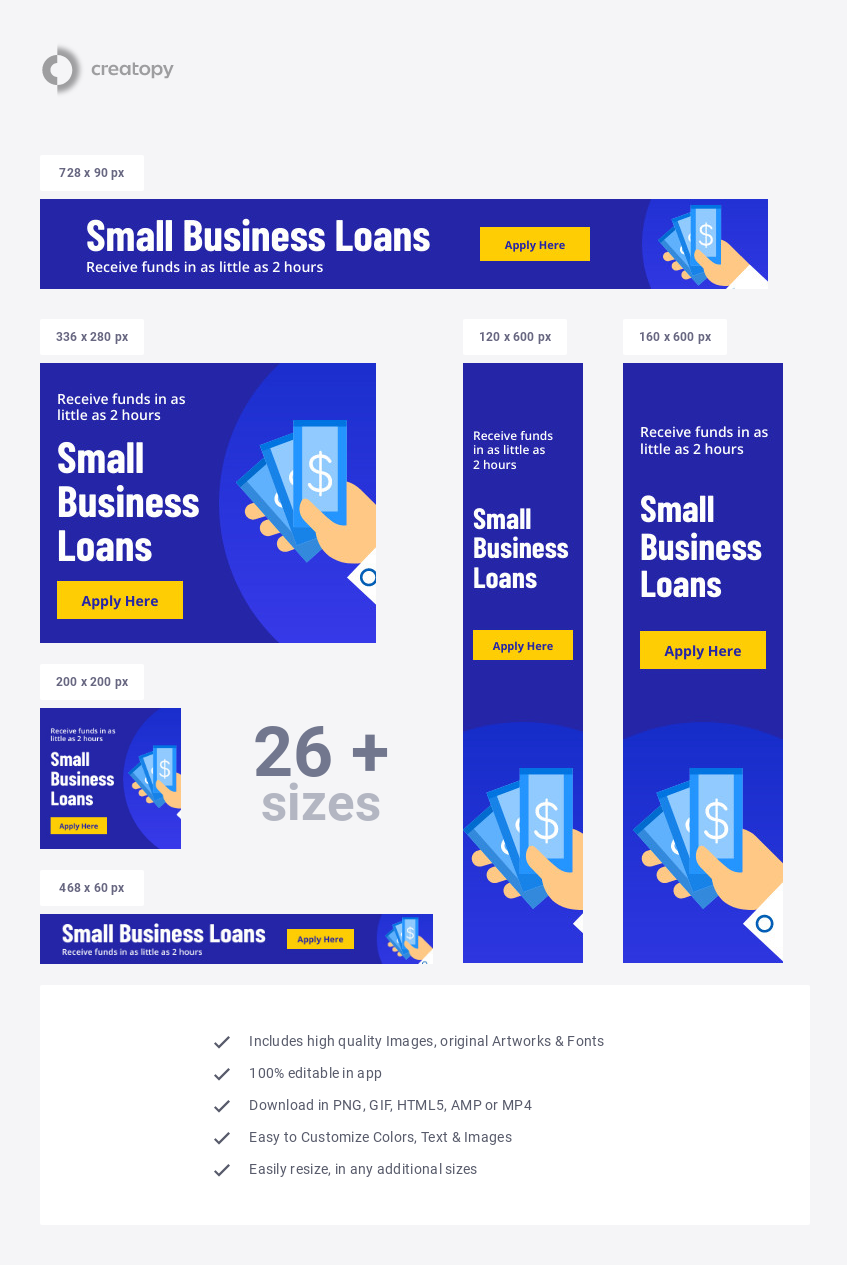 Small businesses are booming in urban environments, and so are the requests for small business loans. That's why we created the perfect banner set for advertising a small business loan product. Adaptable to any brand, just upload your logo, change the colors, and have your own personalized business banner. You can even edit multiple sizes simultaneously without adjusting every single size.
Inline Rectangle
300 x 250 px
Large Rectangle
336 x 280 px
Mobile Leaderboard
320 x 50 px
Large Mobile
320 x 100 px
Wide Skyscraper
160 x 600 px
Small Square
200 x 200 px
Large Leaderboard
970 x 90 px
Vertical Banner
120 x 240 px
Small Rectangle
180 x 150 px
Mobile Banner
300 x 50 px