Trick or Treat Halloween Sale Banner Ad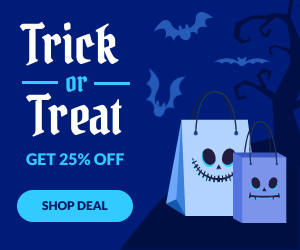 The template is available in multiple sizes.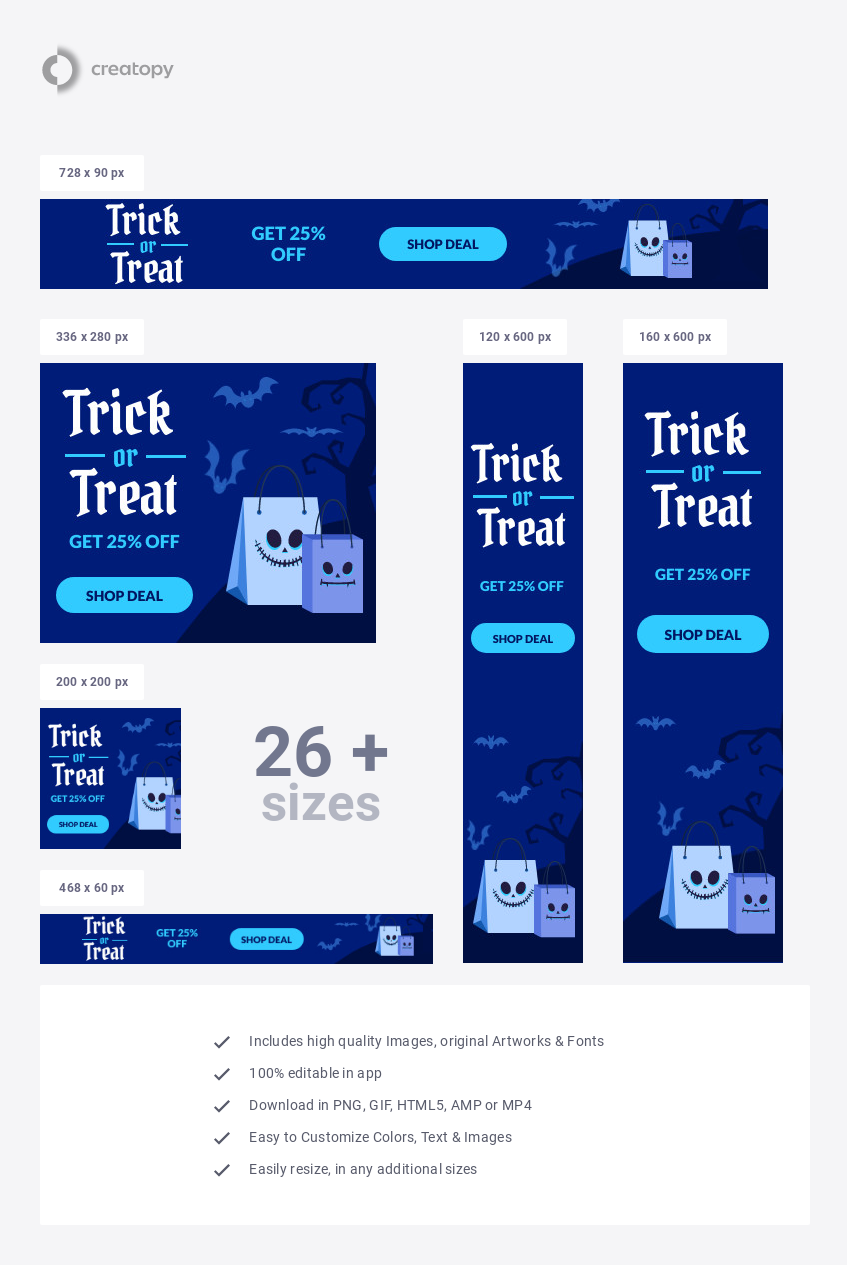 It's time to boost your seasonal sale with a trick-or-treat spiced Halloween banner event template. This is a banner template that focuses on the message. Highlight your promotional offer by having all the design elements revolve around it. Make it more interesting by changing gradient colors, transparency, and text. Replace the background image, and you will have a banner that fits any type of event or sale, no matter the occasion.
Inline Rectangle
300 x 250 px
Large Rectangle
336 x 280 px
Mobile Leaderboard
320 x 50 px
Large Mobile
320 x 100 px
Wide Skyscraper
160 x 600 px
Small Square
200 x 200 px
Large Leaderboard
970 x 90 px
Vertical Banner
120 x 240 px
Small Rectangle
180 x 150 px
Mobile Banner
300 x 50 px