Work Remote From Anywhere Banner Ad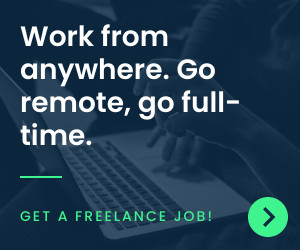 The template is available in multiple sizes.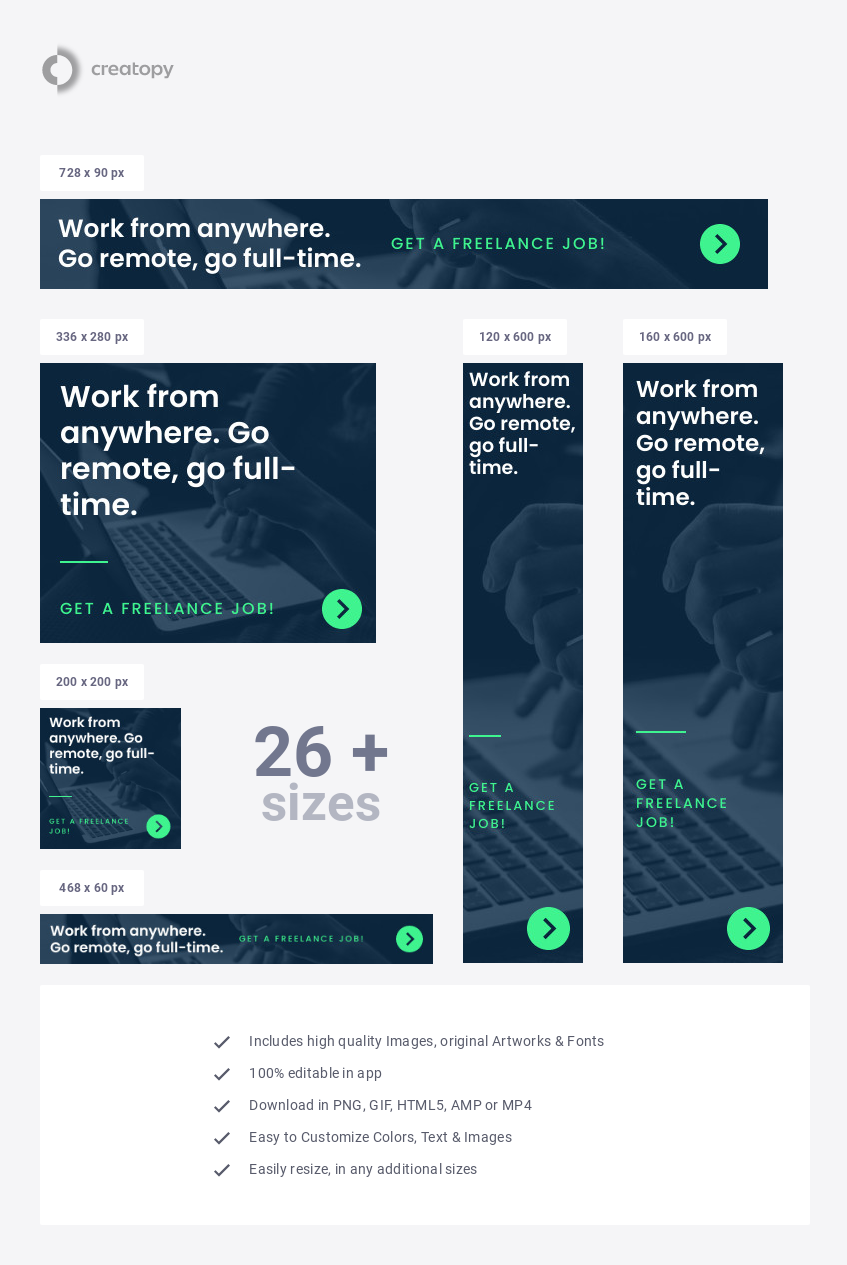 Freelancers are looking for opportunities online to get work deals. If you've got a jobs website, all you have to do is reach out to these people and let them know you've got loads of deals. Create an advertising campaign and promote your website. Start with this freelance jobs ad template today!
Inline Rectangle
300 x 250 px
Large Rectangle
336 x 280 px
Mobile Leaderboard
320 x 50 px
Large Mobile
320 x 100 px
Wide Skyscraper
160 x 600 px
Small Square
200 x 200 px
Large Leaderboard
970 x 90 px
Vertical Banner
120 x 240 px
Small Rectangle
180 x 150 px
Mobile Banner
300 x 50 px