Electric and Untamed Auto Banner Ad

The template is available in multiple sizes.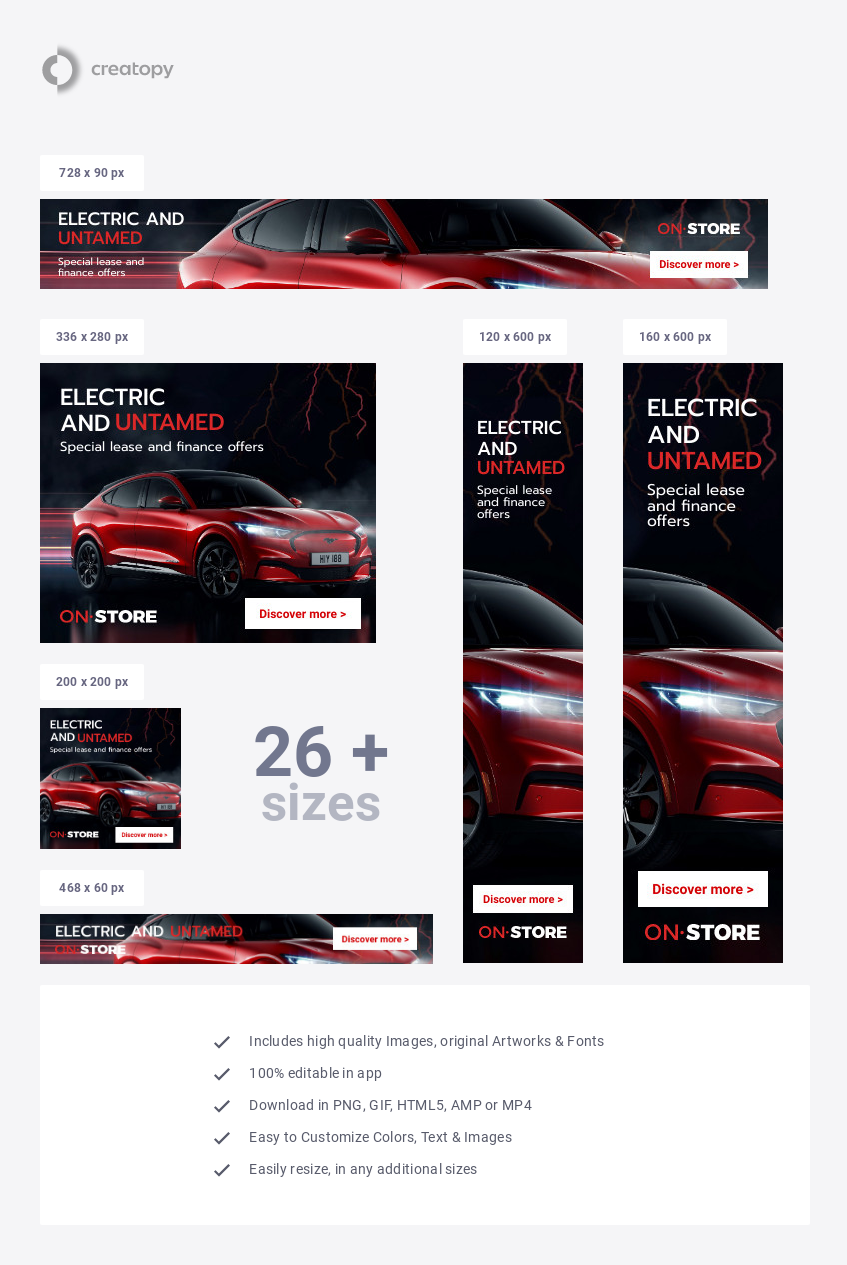 Want to let the world know about your special offers? Use this powerful banner showing an electric car driving as fast as lightning. You can start creating your banner ad from this template and make a few changes, like colors, fonts, or even photos. Use our Feed Ad Builder feature to edit and generate multiple ads variations at once. 
Inline Rectangle
300 x 250 px
Large Rectangle
336 x 280 px
Mobile Leaderboard
320 x 50 px
Large Mobile
320 x 100 px
Wide Skyscraper
160 x 600 px
Small Square
200 x 200 px
Large Leaderboard
970 x 90 px
Vertical Banner
120 x 240 px
Small Rectangle
180 x 150 px
Mobile Banner
300 x 50 px